There's nothing like a legend honoring a legend. With a pink Loewe Puzzle handbag under her chair, Beyonce channeled her inner Michael Jackson as she attended an LA Clippers game at Staples Center.
Beyonce tops her hair with a Michael Jackson-inspired hat as she attends an LA Clippers game held on February 20, 2016, at Staples Center in Los Angeles (Credit: WENN)
The "Formation" singer was dressed in an unmistakably MJ–inspired getup in a black leather jacket, white tank top, and blue-and-black leggings with tuxedo-like color-blocking.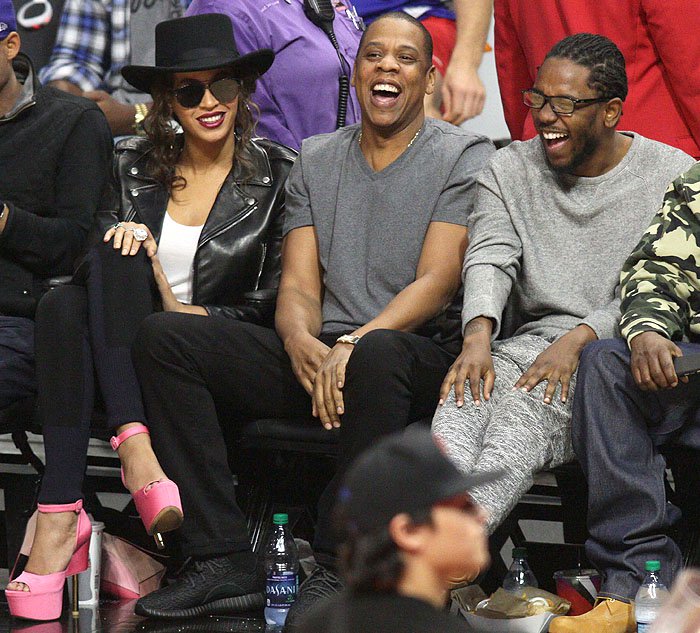 Beyonce, Jay-Z, and Kendrick Lamar laugh at an LA Clippers game (Credit: WENN)
Beyonce committed to the look by finishing her ensemble with a black fedora, mirror aviator sunglasses, and wispy curls at the sides of her face.
Beyonce and Jay-Z sitting courtside at Saturday's LA Clippers game
The only deviations to the MJ style were her dark purple lips, a pink Loewe "Puzzle" handbag, and matching pink Givenchy platform sandals.
With its easily recognizable cuboid shape and a geometric silhouette, her handcrafted Puzzle bag from the Spanish luxury fashion house Loewe is a modern-day classic.
Beyonce's classic Puzzle handbag was the first design Jonathan Anderson created for Loewe after being appointed Creative Director in 2014 (Credit: WENN)
Available at Nordstrom in a variety of colors and sizes, the bag designed by Jonathan Anderson (also known as J.W. Anderson) made its debut in June 2014 at the men's Spring/Summer 2015 collection presentation in Paris.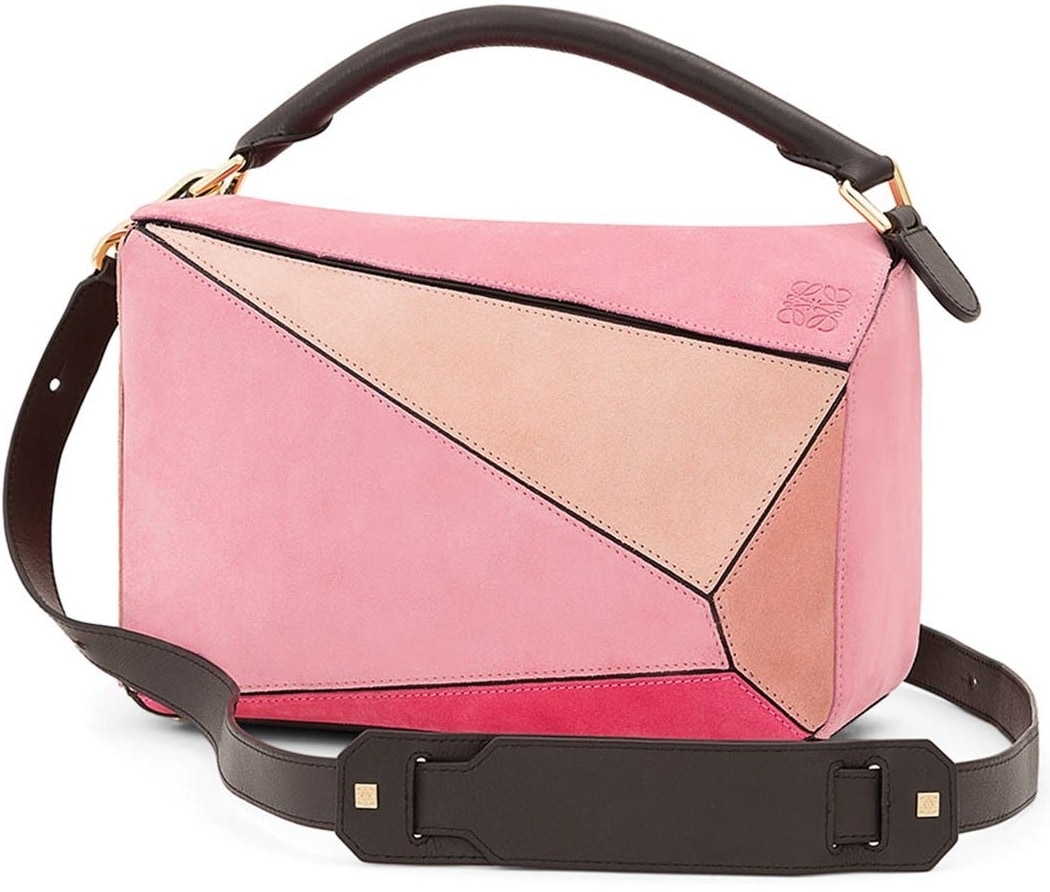 The Puzzle bag combines Loewe's stunning craftsmanship with a slouchy, effortless look that's proving irresistible to the fashion set
The first design Jonathan Anderson created after being appointed Creative Director in 2014, Beyonce was seen toting a pink suede version from Loewe's Fall 2015 collection.
Beyonce, Jay-Z, and Kendrick Lamar attend a Warriors vs. Clippers game
We're all for paying tribute to the late, great Michael Jackson, but Beyonce's mess of an outfit doesn't really do a good job of it.
Beyonce and Jay-Z attend a Clippers game in coordinating monochrome looks
The pieces are OK on their own, but they just don't all go together. What do you think of her Michael Jackson–esque look?
Beyonce wears a leather jacket, aviators, and a fedora to a Clippers game
Beyonce's sandals are a custom-made version of the Givenchy "Matilda" sandals.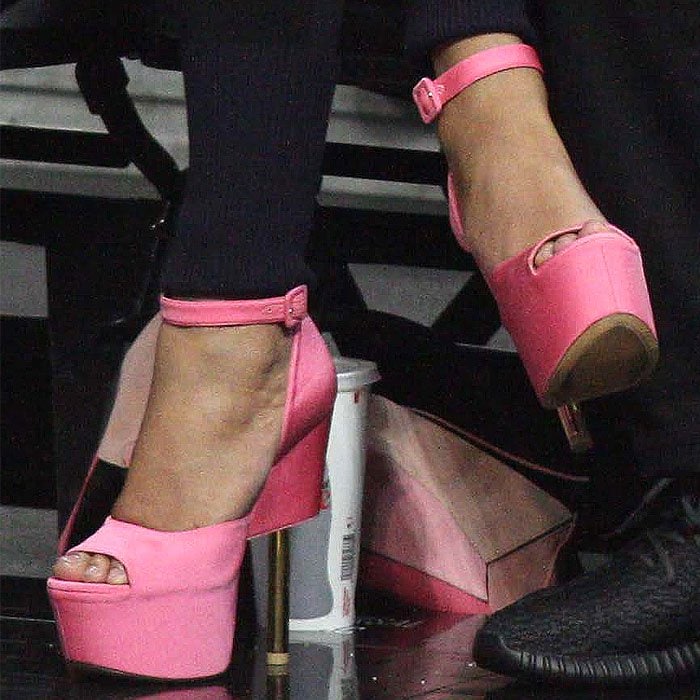 Beyonce's feet in pink Givenchy platform heels
Beyonce's custom version features taller platforms and thicker cylindrical metal heels.
Beyonce's feet in custom-made "Matilda" platform heels
Below is our style-for-less alternative with similar unique platforms and heels.
C-Label "Dolce-4" Cutout Platform Sandals, $59.95