Renée Zellweger, who vehemently denies she's had plastic surgery, joined singer Sam Smith at the premiere of her movie Judy on Thursday at the Samuel Goldwyn Theater in Beverly Hills, California.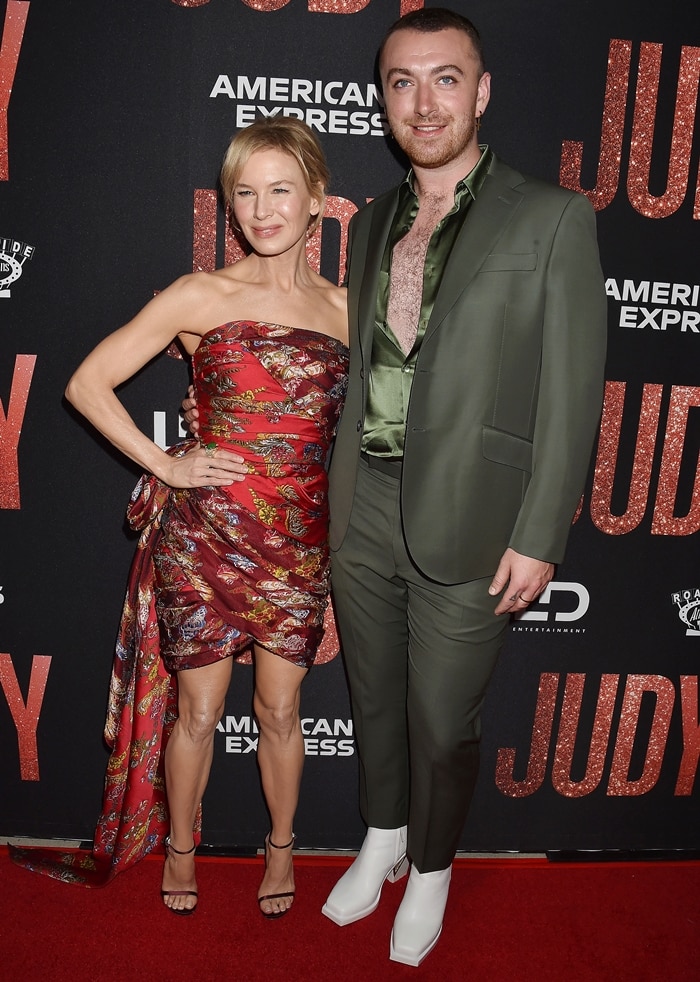 Renee Zellweger and singer Sam Smith recorded a duet of "Get Happy" for the soundtrack
She recorded a duet of "Get Happy" with the English singer/songwriter for the soundtrack. On the red carpet, the 50-year-old Oscar-winning actress talked about how times have changed since Judy Garland's time in Hollywood.
Jessie Buckley, Rufus Sewell, Renee Zellweger at the LA premiere of Roadside Attraction's "Judy" at Samuel Goldwyn Theater in Beverly Hills, Los Angeles, California on September 19, 2019
"It was a different time back then. When Judy was entering into the movie business, that was the zenith of culture, not just pop culture," she explained.
"As Americans, we all shared the same cultural experiences, we buy the same records, the same songs on the radio, and the movies played for months in the movie theaters. So we were all watching the same things, and shaping the conversations."
The American actress/producer flaunted her hot legs in a floral-patterned jacquard strapless mini dress from the Oscar de la Renta Resort 2020 Collection.
Renée Zellweger is never going to change her hairstyle
She styled her dress with David Webb jewelry and custom dyed Stuart Weitzman Nudist sandals.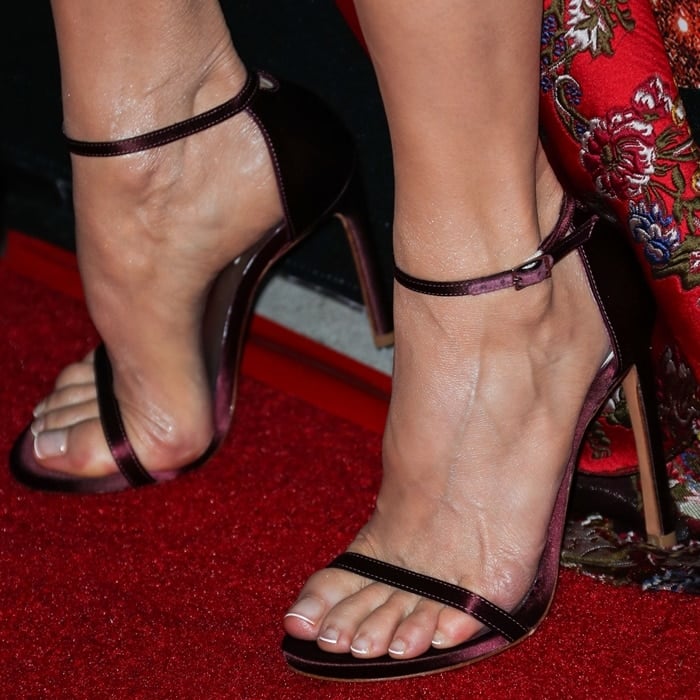 Renée Zellweger showed off her feet in Stuart Weitzman shoes
Renée Zellweger was styled by Petra Flannery, her hair was done by Richard Marin, and her makeup was by Kindra Mann.
Renée Zellweger flaunted her legs in a floral-patterned jacquard strapless mini dress
Credit: WENN / Avalon