In an interview with Vulture this month, Renee Zellweger opened up about the plastic surgery rumors that made headlines five years earlier.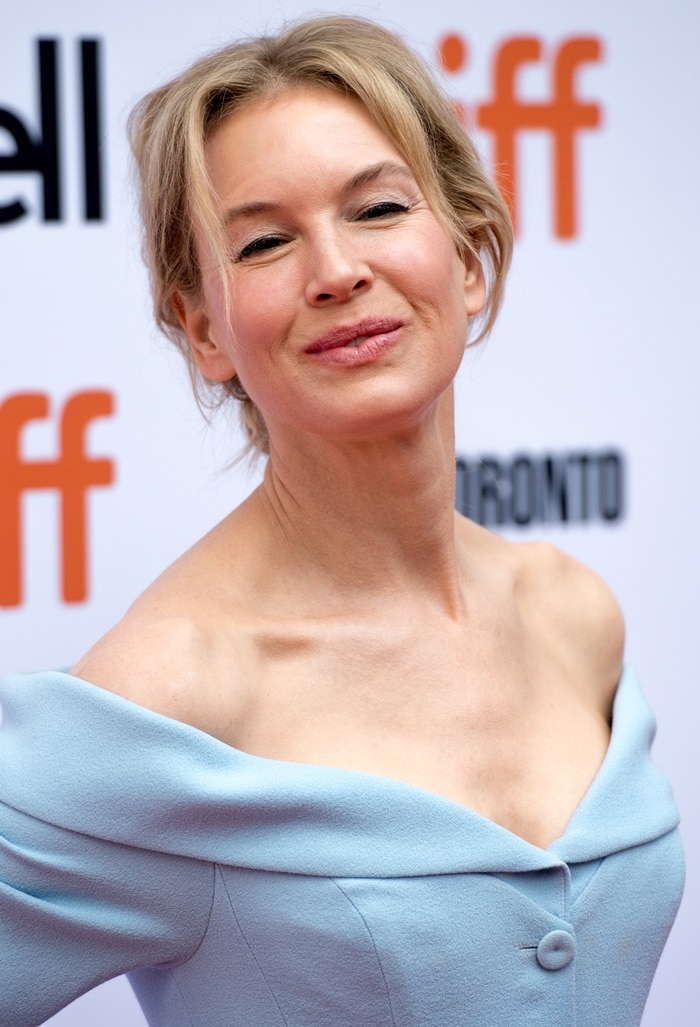 Renee Zellweger at the premiere of Judy during the 2019 Toronto International Film Festival in Toronto, Canada, on September 10, 2019
"Nothing like international humiliation to set your perspective right! … It clarifies what's important to you. And it shakes off any sort of clingy superficiality," she added.
"One of the fears that maybe, as artists, we all share — because we have this public experience of being criticized not just for our work but as human beings — is when it gets to be too much, when you learn that your skin is not quite as thick as you need it to be, what is that gonna feel like? Well, now I know. I got the hardest kick. And it ain't the end."
Renee Zellweger flaunted her legs in a Ulyana Sergeenko Couture dress styled with white Christian Louboutin pumps and David Webb jewelry
"Well, because there's a value judgment that's placed on us. As if it somehow is a reflection of your character — whether you're a good person or a weak person or an authentic person. And the implication that I somehow needed to change what was going on because it wasn't working…That makes me sad. I don't look at beauty in that way. And I don't think of myself in that way. I like my weird quirkiness, my off-kilter mix of things. It enables me to do what I do. I don't want to be something else. I got hired in my blue jeans and cowboy boots with my messy hair. I started working like that. I didn't have to change to work. So why was I suddenly trying to fit into some mold that didn't belong to me?"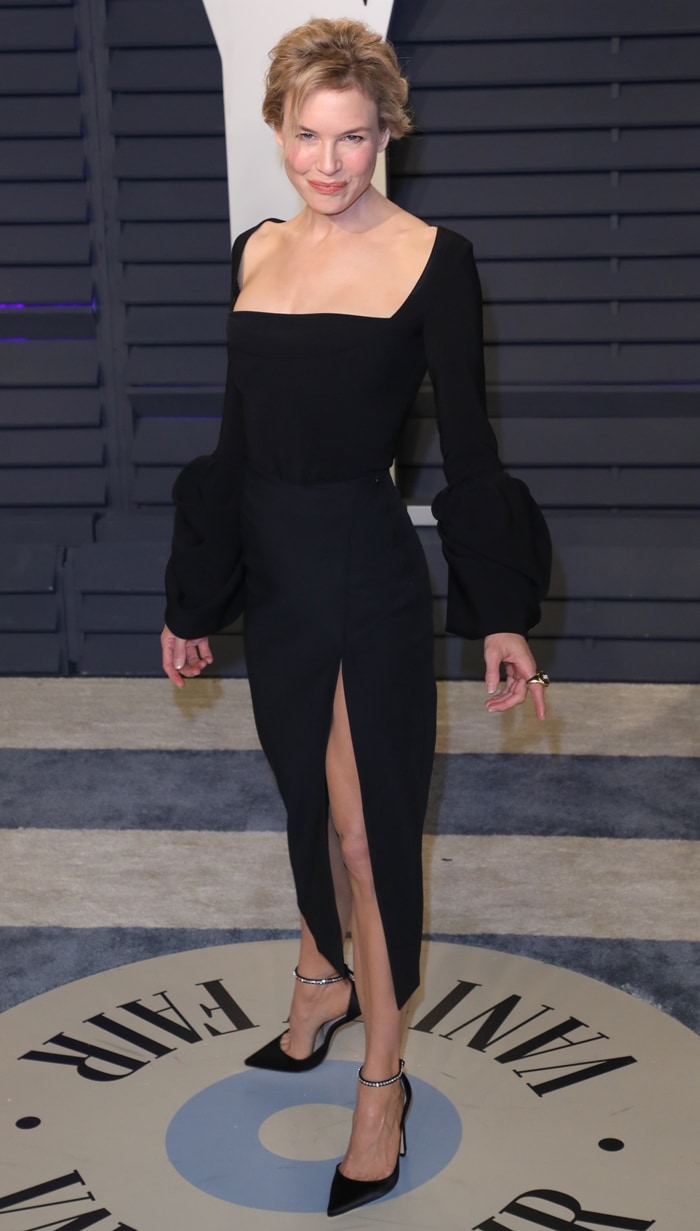 Renee Zellweger turned heads in a black A.W.A.K.E dress, Jimmy Choo shoes, David Webb jewelry at the 2019 Vanity Fair Oscar Party held at the Wallis Annenberg Center for the Performing Arts in Beverly Hills, California, on February 24, 2019
During Elle's 2014 Women in Hollywood Celebration, we had to take a third glance at the seasoned actress just to make sure it was really her. It looked like the "Bridget Jones's Baby" star had something done to her face and was almost unrecognizable.
Renee Zellweger looking different in a black Carolina Herrera dress at Elle's 2014Women in Hollywood Celebration held at Four Seasons Hotel in Beverly Hills on October 20, 2014
Renee attended the event in a beautiful mesh-detailed black dress by Carolina Herrera paired with gold-detailed black pointy stilettos from Christian Louboutin.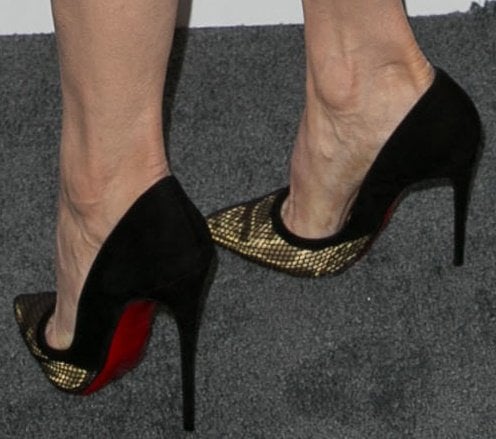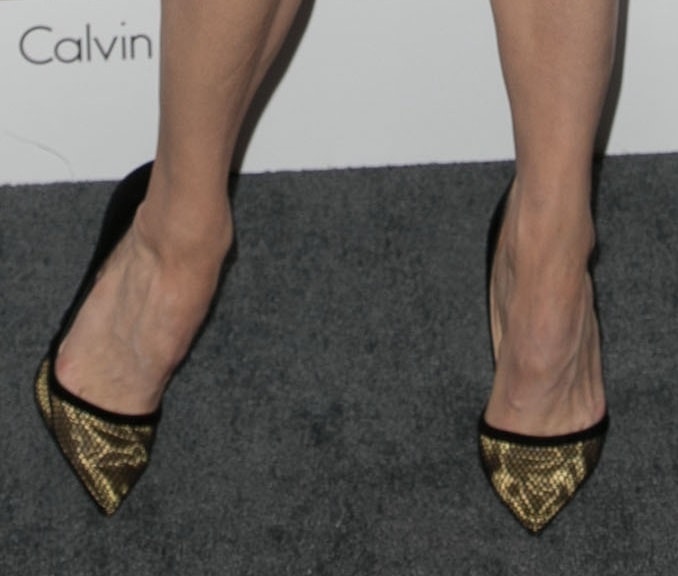 Renee Zellweger's feet in gold-detailed pumps from Christian Louboutin
The actress' fancy pointy-toe 'So Kate' heels feature 5-inch-tall heels and lowered vamps for a more flattering appearance. We couldn't find the exact variant online, but below are the 'So Kate' pumps in classic black:
So Kate Pumps in Black Suede, $675 at Nordstrom and Saks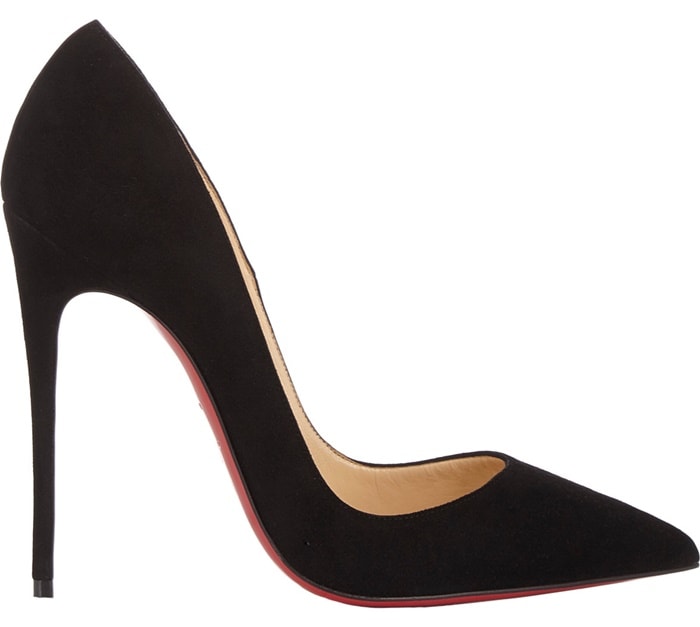 Now, going back to Renee's appearance, here's a side-by-side comparison of how she used to look (2012) and how she looked in 2014. Can you figure out the changes done on her face, if any?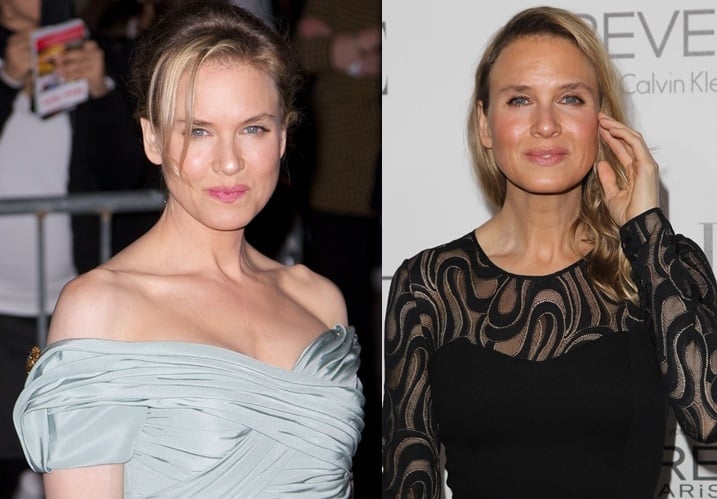 Renee Zellweger before and after:29th Annual Fashion Group International Night of Stars event in New York on October 25, 2012, and at Elle's Women in Hollywood Celebration in Beverly Hills on October 20, 2014
You can also compare her face in 2008 with her face now, 11 years later. Do you think Renee Zellweger has undergone plastic surgery?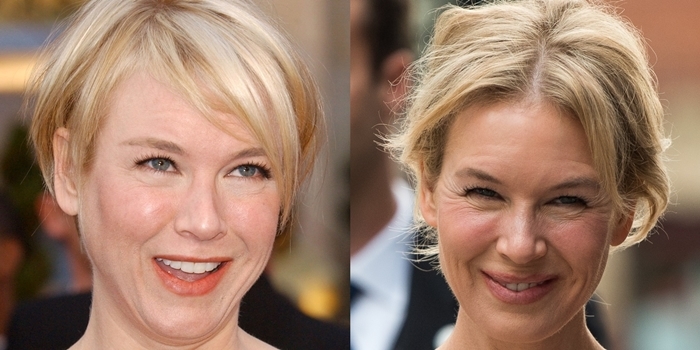 Before and after plastic surgery? Renee Zellweger arrives at the 80th Annual Academy Awards held at the Kodak Theatre on February 24, 2008, and at the premiere of Judy during the 2019 Toronto International Film Festival on September 10, 2019
Credit: Brian To / FayesVision / WENN / Jaime Espinoza / Sheri Determan / Apega