In the ever-evolving world of music, some artists need no introduction. Lola Brooke is undoubtedly one of them. With her recent releases gaining widespread acclaim, she has become a household name in the entertainment industry.
But Lola Brooke is more than just a rising star; she's a force to be reckoned with. Her sonorous voice, reminiscent of the 1990s, and her lyrical prowess have garnered the admiration of industry heavyweights like Meek Mill, Cardi B, Future, and A Boogie Wit Da Hoodie.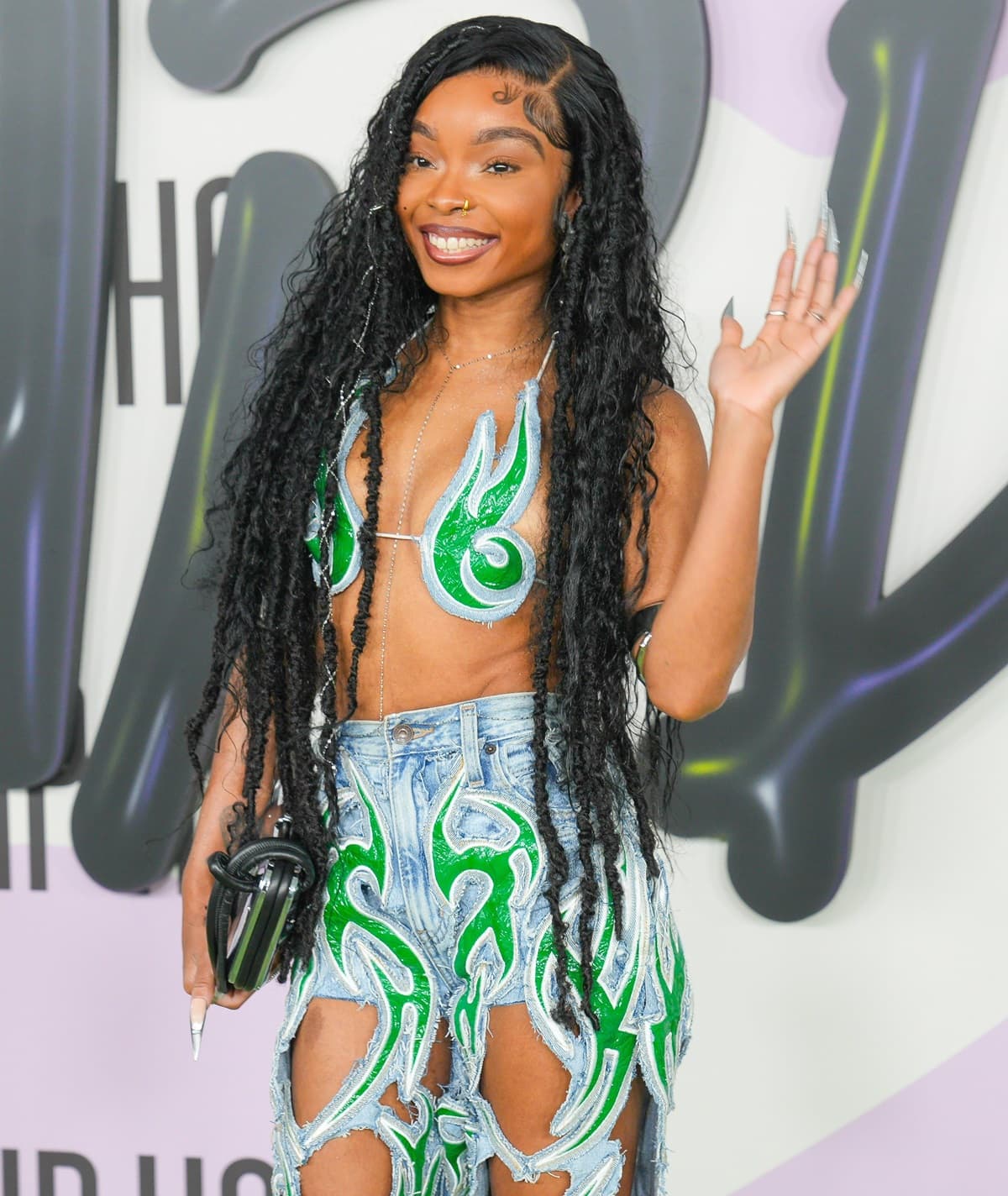 Lola Brooke is a force to be reckoned with in the ever-evolving music industry (Credit: Franklin Sheard Jr / Shutterstock)
However, Lola's journey to fame has been marked by persistence and determination. She's stayed true to her craft, and her rise in the music scene is a testament to her unwavering commitment to her art.
Continue reading to learn everything you need about Lola Brooke's incredible journey, providing a glimpse into the life and career of this petite rapper who has taken the music world by storm.
Lola Brooke's Journey From Bed-Stuy to the Rap Game
Shyniece Thomas, professionally known as Lola Brooke, was born on February 1, 1994 in Brooklyn's Bedford-Stuyvesant neighborhood, New York. Her stage name, Lola Brooke, combines the names of the Looney Tunes character Lola Bunny and her hometown.
Growing up as the only child of a single mother, the 29-year-old rapper's early life was far from glamorous. Her birthday parties were often held in shelters, but her love for hip-hop was kindled during these formative years.
During an exclusive interview with Notion in September 2022, Lola discussed her journey into music. She recalled, "As far as the beginning, I remember knowing at eight years old that I wanted to be a rapper. I remember one summer that I spent in Birmingham [Alabama] at my grandmother's house, and a music video from the group Kris Kross came on (she had on one of those throwback music channels) — from that point, I told my grandmother I wanted to be a rapper, and the rest is history…"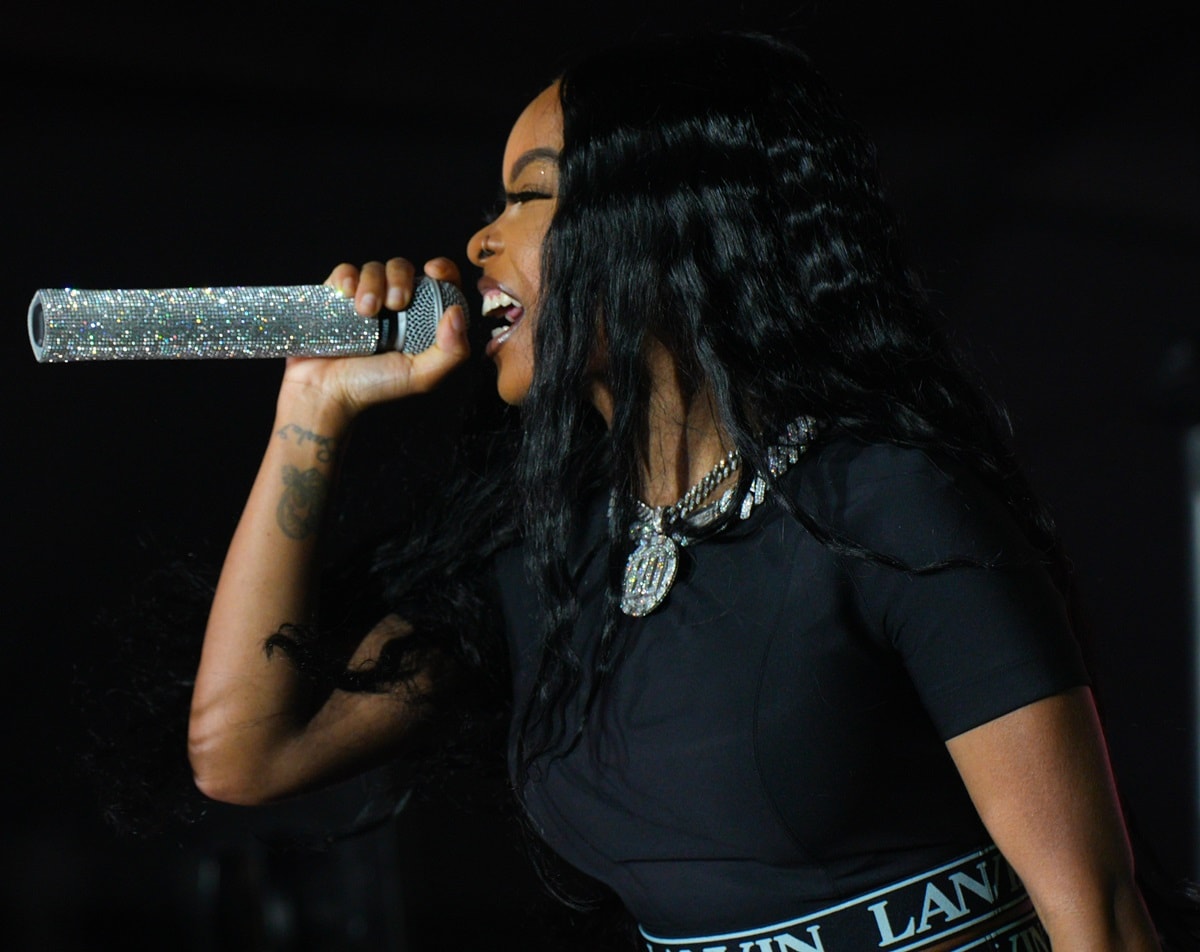 Lola Brooke's early life was far from glamorous, but she changed her trajectory the moment she decided to become a rapper (Credit: Franklin Sheard Jr / Shutterstock)
With no shortage of inspiration from artists like Lil Wayne, 50 Cent, Meek Mill, Eve, Foxy Brown, Missy Elliott, DMX, Lil' Kim, and more, Lola began writing rhymes about her everyday life, from her clothes to school experiences.
Rap became her outlet, a way to combat the loneliness she sometimes felt when her mother was away working at shelters. She'd rap to herself in front of the mirror and fill notebooks with her verses.
After graduating from Bed Stuy's Boys and Girls High School in 2012, Lola juggled her passion for music with various jobs, including positions at places like Little Caesars, Gap, TJ Maxx, Macy's, and Finish Line.
From posting her recorded music to MySpace in 2009, Lola's musical journey began to gain traction around 2015 when she started uploading her work to SoundCloud under the nickname "Binyy."
Her early freestyles, such as her tribute to her late father in "Broooklyn Freestyle," showcased her fiery spirit and lyrical style. In 2016, Lola caught the eye of Eugene "80" Sims, founder of Team Eighty Productions, who signed her to the label.
Lola's unique sound blends Brooklyn's rich hip-hop legacy and her twist, giving her music a distinct identity. She credits her hometown's culture: "The culture in itself has inspired me. It's crazy because I feel like all New Yorkers have the same story growing up, from the ice cream trucks and Johnny pump [fire hydrant] with the sprinklers to simply chilling on the stoop. It's all embedded in me, so I show the culture as much as possible because it's in me—that's my experience."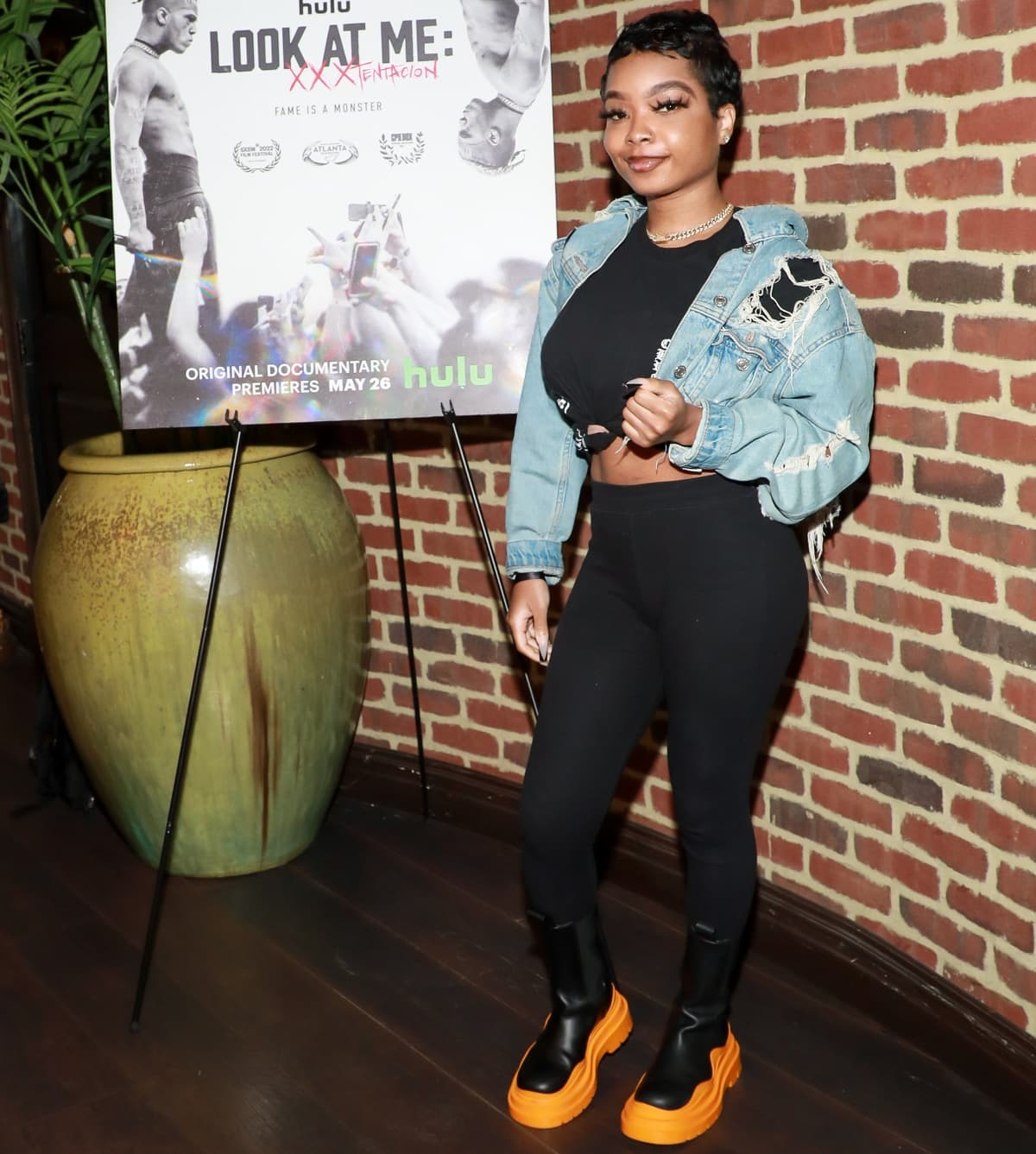 For Lola Brooke, it's important to incorporate her life experiences and hometown culture in her music (Credit: Jason Mendez / StarPix)
The following year, she marked a significant milestone when her track "2017 Flow" started gaining attention on social media. It was a moment that signaled to everyone that Lola was serious about her rap career.
Taking a bold step forward, Lola resigned from her shelter job in 2017 to fully commit to her passion. In an interview with NME in April 2023, she was asked how having a full-time job alongside her music affected her creativity.
She replied, "That's the only reason I left my job. It was messing with my creative space, my time. I would be in the studio and clock the time because I had to be at work at one time, which wasn't cool for me because if you're thinking about the time so much, what are you thinking about putting on this record that's actually meaningful? You're just getting something done, and there's a big difference between getting something done and completing something."
Over the next four years, she continued releasing singles and performing at local shows, slowly building her reputation in the music scene.
How Tall Is Lola Brooke?
Lola Brooke is an American rapper who stands at 4 feet and 9 inches (144.78 cm), which is shorter than the average height for women in the United States – around 5 feet and 4 inches (162.56 cm).
During an interview with Complex in March 2023, Lola Brooke talked about her height, saying, "I'm really small, but I feel like I'm 10 feet tall; my swag is very Brooklyn."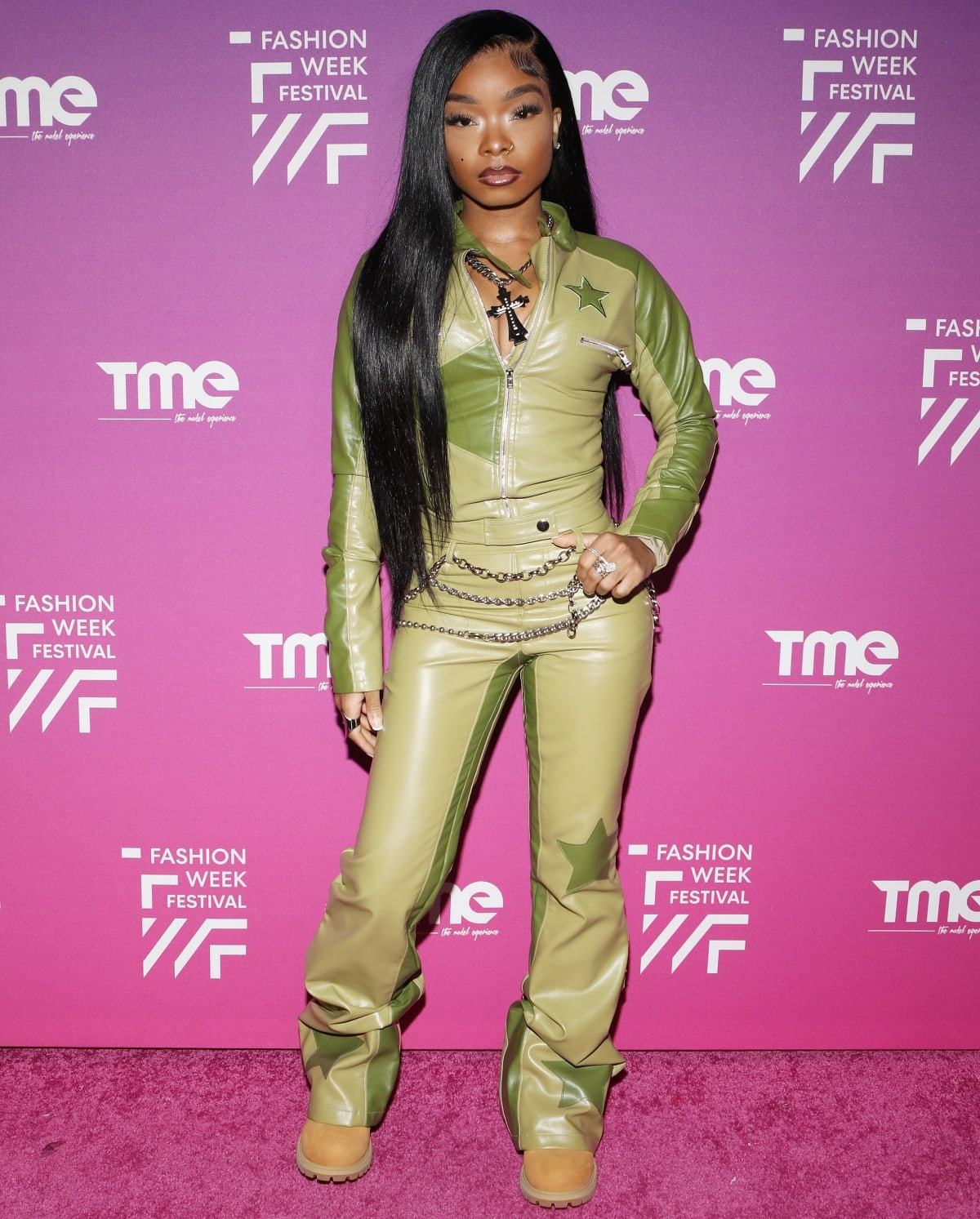 Lola Brooke stands at a petite height of 4 feet 9 inches (145 cm), which is shorter than the average height of 5 feet 4 inches (163 cm) for women in the United States (Credit: Udo Salters / Startraksphoto)
In another conversation with VIBE in February of this year, Lola shared why the title of her debut project, "Little Big Mama," was fitting. She explained, "Because I'm so small with a big voice regardless. Imma always sound like 'Big Mama,' even though I'm 'Little Mama.'"
Lola Brooke's Musical Stardom Continues
Lola Brooke's music career is on the rise, with several notable achievements and exciting developments in recent years. In May 2021, Lola made her breakthrough with the release of "Don't Play With It," produced by Dizzy Banko.
This track gained widespread attention, reaching number 34 on the Billboard R&B/Hip-Hop charts in 2023. The single also took the internet by storm, making its way into TikTok videos, including one from Kim Kardashian and North West.
In a Mixmag interview in August 2023, Lola Brooke shared her approach to rising fame: "Honestly, I just keep working, and I always want to be better than yesterday. I have the success, but sometimes I can't feel the fame. I'm here to make myself proud first and foremost before anything, and of course my fans, but I've just been taking it day-by-day and just sharpening my pen."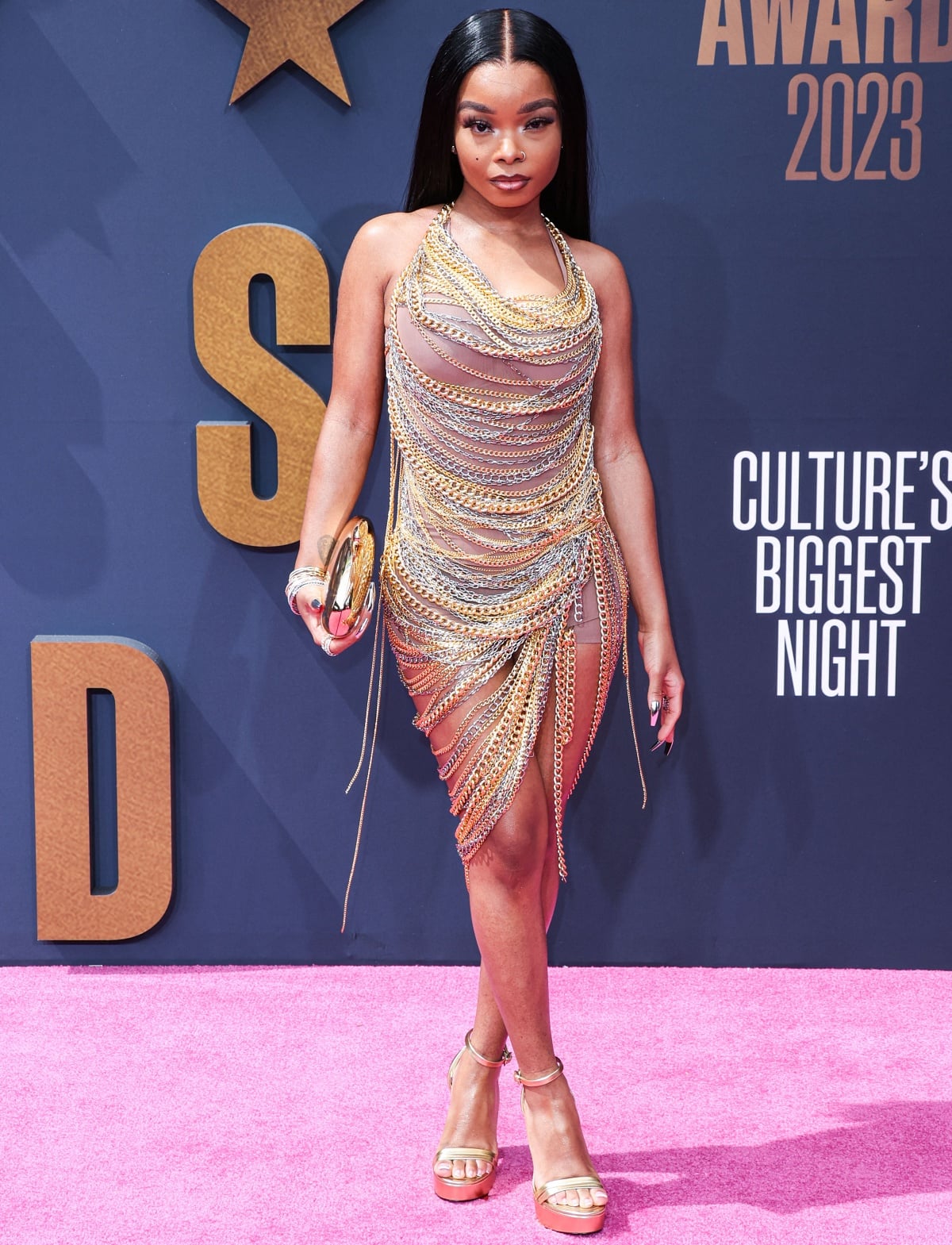 Lola Brooke made her breakthrough with the release of her track, "Don't Play With It," which gained widespread attention (Credit: Abaca Press / INSTARimages)
She also revealed the personal aspect of her journey, explaining, "Rap is a hobby that I created to be a job. I didn't do it for fame; I did it for self-confidence."
To keep the momentum going, Lola Brooke released a remix of "Don't Play With It," featuring Yung Miami and Latto, telling Complex, "I wanted to bring more cities to my world. You have Latto from Atlanta and Yung Miami from Miami and they both go hard for their cities like I do for BROOKLYN. The energy was to the ceiling while shooting the music video."
In 2022, Lola continued to impress with singles like "On My Mind" and "Gator Season." American rapper and singer Future even invited her to perform at his 2022 show.
She also achieved a significant milestone by signing her first deal with Arista Records in collaboration with Team 80 Productions in January 2023.
Lola Brooke shared the personal aspect of her musical journey, stating that she "did it for self-confidence" and not for fame (Credit: Darla Khazei / INSTARimages / Cover Images)
But Lola didn't stop there. She hit the road for her first international tour as the opener for A Boogie Wit Da Hoodie on his sold-out "Me vs. Myself Tour" in early 2023.
Reflecting on the experience, she expressed how Boogie and his team treated her like family, stating, "Boogie is like a brother to me now, and he and his team made sure I was straight the entire time."
What's Next for Lola Brooke's Career?
Lola Brooke's career is on an exciting trajectory, but despite her growing success, she remains grounded and focused on her goals.
In the same interview with Complex, she discussed the moment she realized her dreams were coming true, and it's clear that she still feels like there's more to achieve.
She said, "My mom would tell me I'm a celebrity and I'm famous, and I'd be like, no, I'm not. I still don't feel it. I don't know why. I think about the Barclays moment so much just so I could say to myself, all right, you made it, but I don't feel like I made it yet."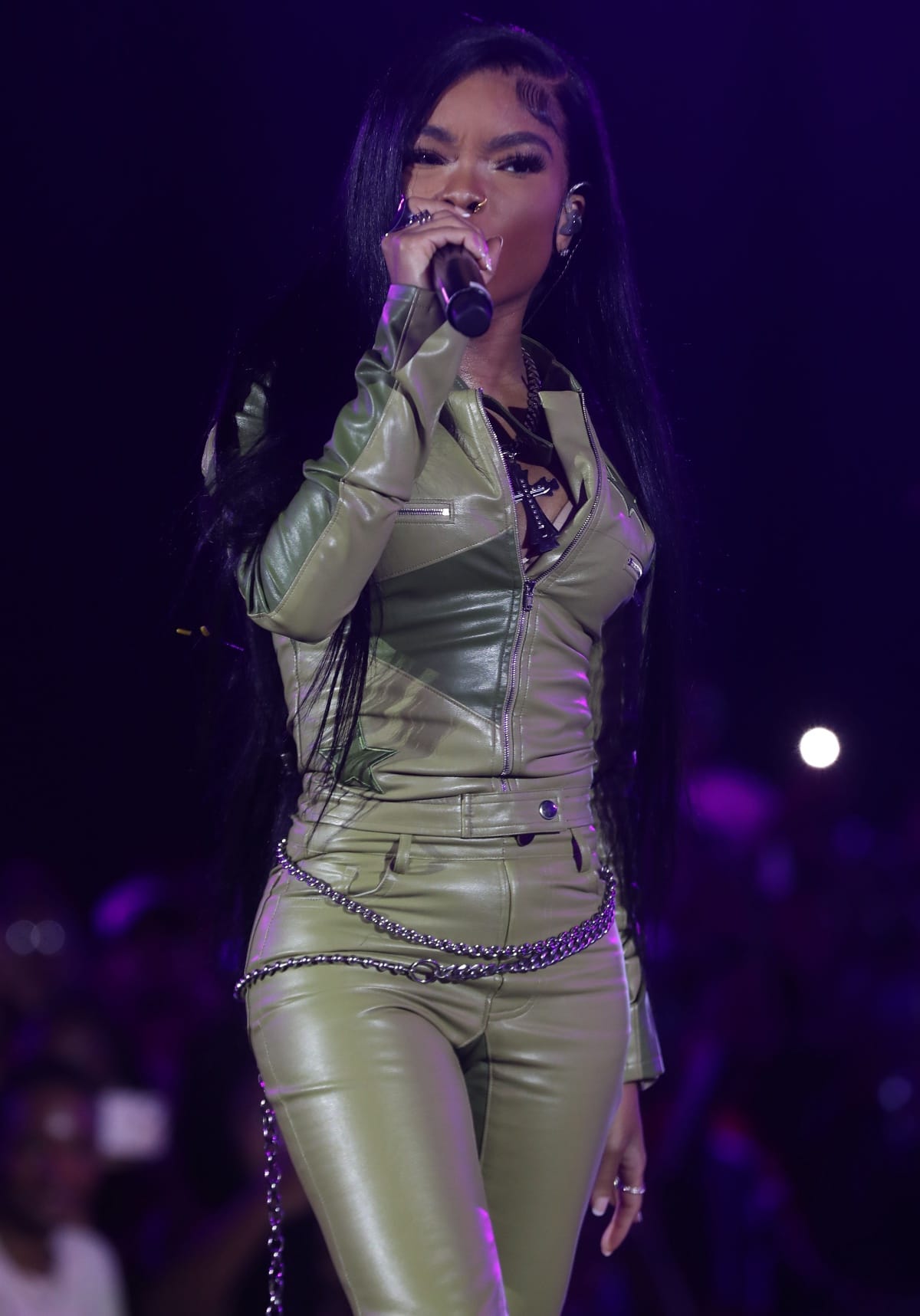 Lola Brooke's dreams may be coming true, but she acknowledges that there's still more for her to achieve (Credit: Udo Salters / Startraksphoto)
For Lola Brooke, "making it" means reaching a point of stability, wealth, and health for herself and her loved ones. Her ultimate goal is to ensure the well-being of her family and team so she can be anywhere in the world without worrying about their security and happiness.
When it comes to dream collaborations, Lola has evolved as an artist. She no longer fixates on dream collaborations but lets things happen naturally, noting, "I'm not really big on dream collaborations anymore. As I've grown as an artist, I just don't expect things. I let things happen how they happen. I feel like the OGs don't owe me anything because most of my dream collabs are OGs. If I don't ever collab with them, that's fine as well. As long as I know I'm making them proud, that's enough for me."
Regarding what's next in her career, Lola confidently declared in the same NME interview that "Lola Brooke will go global."