Most supermodels and "it" girls venture out into acting just to "try it out," but Cara Delevingne insists that her brand-spanking-new acting career is not a fluke.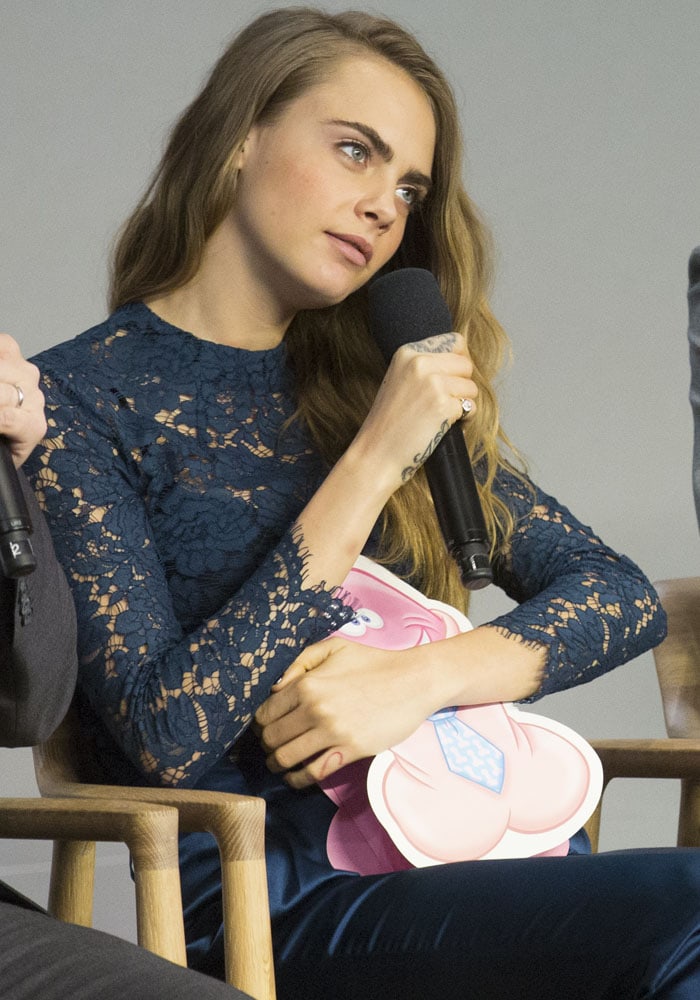 Cara Delevingne attends a Q&A at the Apple Soho Store in New York on July 22, 2015
Showing off her long wavy hair, the 22-year-old opened up about how her first love has always been acting, and about how the people close to her were not surprised to see her make the transition.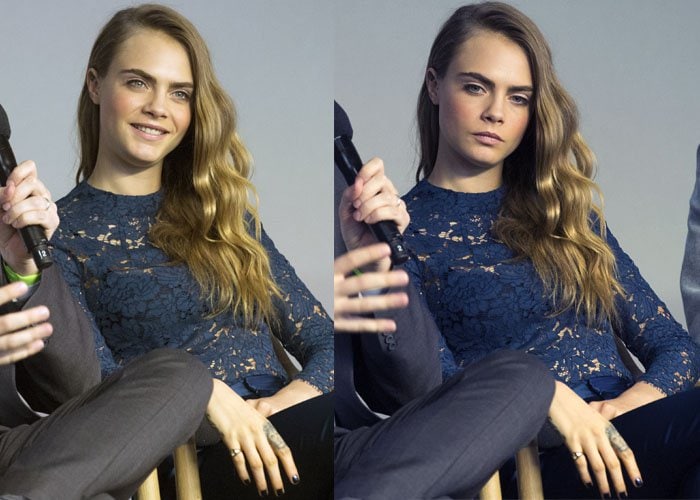 Cara Delevingne shows off her long wavy hair as she smiles at a Q&A session in New York
The Victoria's Secret model admitted that modeling was just a stopgap for her to pursue what she has always wanted to do.
Cara is keeping her eyes on the prize. She's even landed a major role in the highly-anticipated film Suicide Squad, which is due in theaters later this year.
Cara Delevingne holds up a t-shirt as she participates in a panel to promote her latest movie
Cara sat down at the Q&A for Paper Towns in the Soho Apple Store, wearing a gorgeous monochromatic ensemble that consisted of Femme d'Armes separates and a pair of quirky blue pumps from Sophia Webster that featured a neon heel.
You can get Cara's fun navy-blue-with-a-neon-twist pumps over at Farfetch.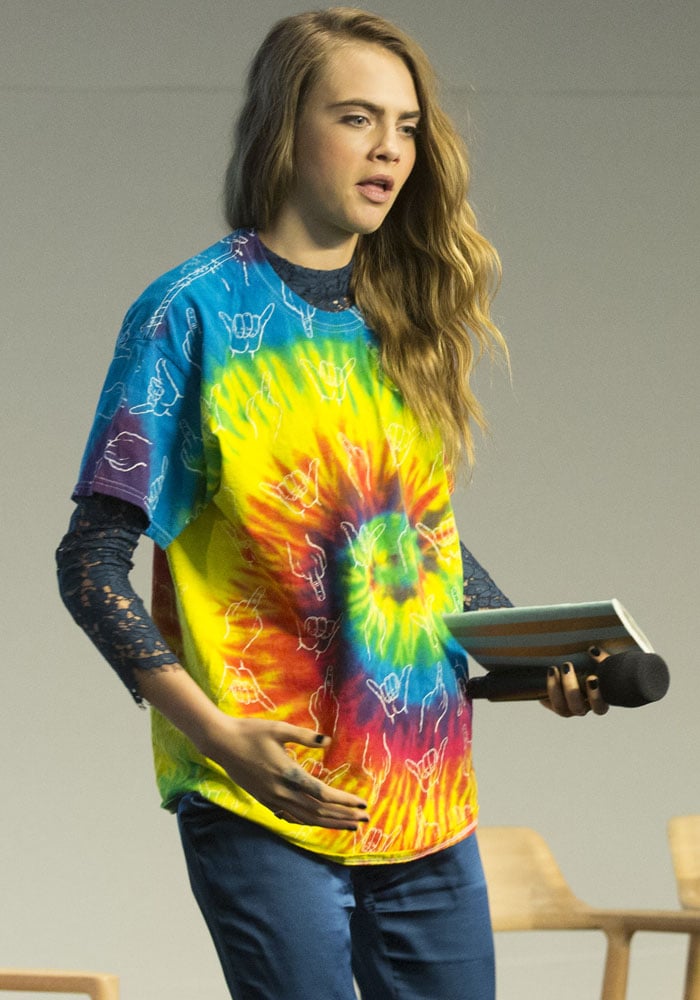 We're not sure what Cara Delevingne was doing for her promo, but she looks like she's having a great time with it
Sophia Webster Coco Flamingo Pumps, £350 at Farfetch
Credit: WENN