Were you one of those who felt the insatiable need to wear the Christian Louboutin pumps that make your feet look like lion paws but were bummed to find out that they were not only extremely limited edition but also a staggering $4,995?
Well, then, here's your chance to get that look again, except at a much, much lesser price. Check out these velvety, animal-printed, and paw-shaped pumps from the collaborated efforts of the labels Vivienne Westwood Anglomania and Melissa that you can buy at Amazon:
Vivienne Westwood Anglomania + Melissa Pumps, $217 at Amazon
If for some odd reason, you don't remember the Louboutin lion paw pumps we're referring to, the following picture should instantly refresh your memory:
Christian Louboutin "Alex" Lion Paw Pumps, $4,995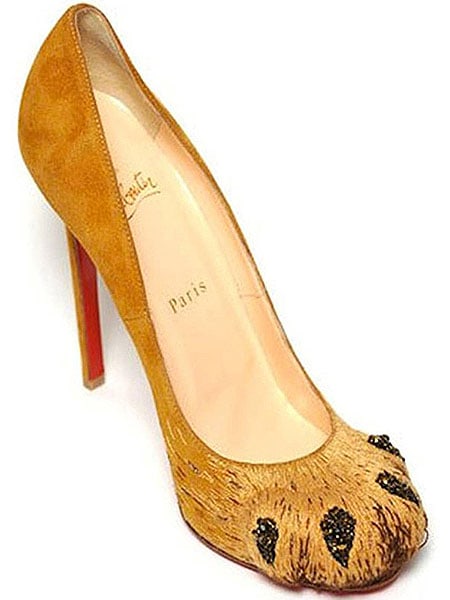 These paw pumps were spotted on Sarah Jessica Parker and Blake Lively, who, incidentally, are two of Hollywood's most fearless and fun-loving when it comes to fashion.
SJP wore her pair with a glorious Giambattista Valli red caped gown (they're buried under the dress somewhere in the picture below), while Blake Lively wore hers to film an episode of 'Gossip Girl' (we actually dared Blake Lively to wear them, and she took us up on it!).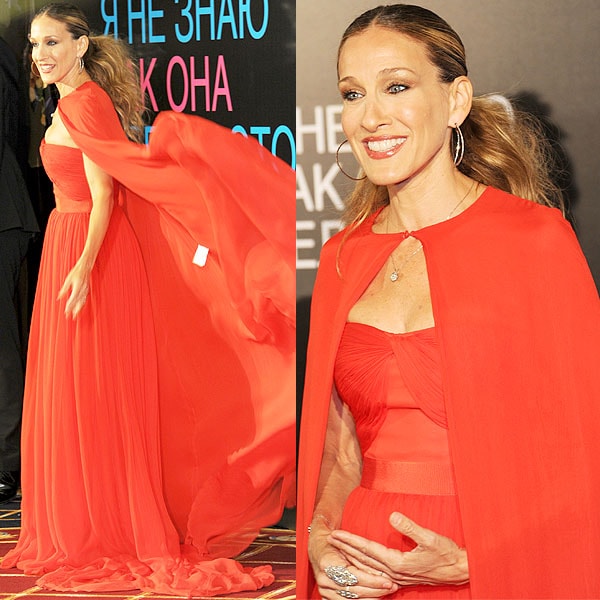 Sarah Jessica Parker at the film presentation of 'I Don't Know How She Does It' at Ritz Carlton hotel in Moscow, Russia, on August 28, 2011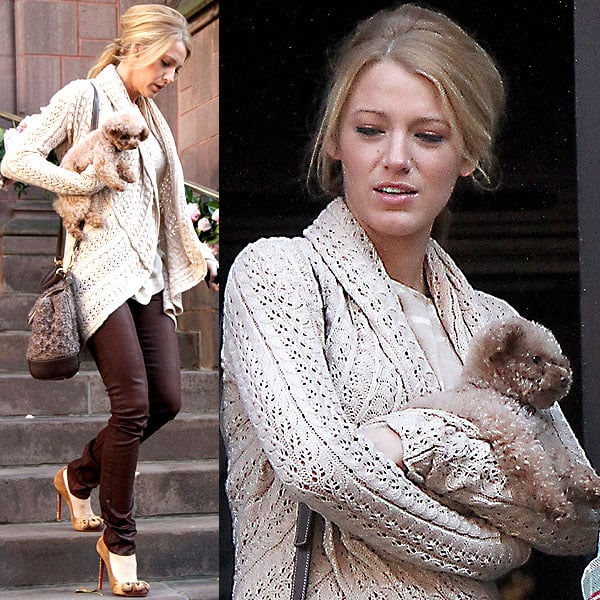 Blake Lively on the set of 'Gossip Girl' filming on location in Manhattan, New York, on November 9, 2011
Blake Lively wearing Christian Louboutin "Alex" lion paw pumps
Phillipe Blond, one half of sparkly fashion house The Blonds, also wore them to the Princess Grace Awards.
David Blond and Phillipe Blond attend the Princess Grace Awards Gala at Cipriani 42nd Street in New York City on November 1, 2011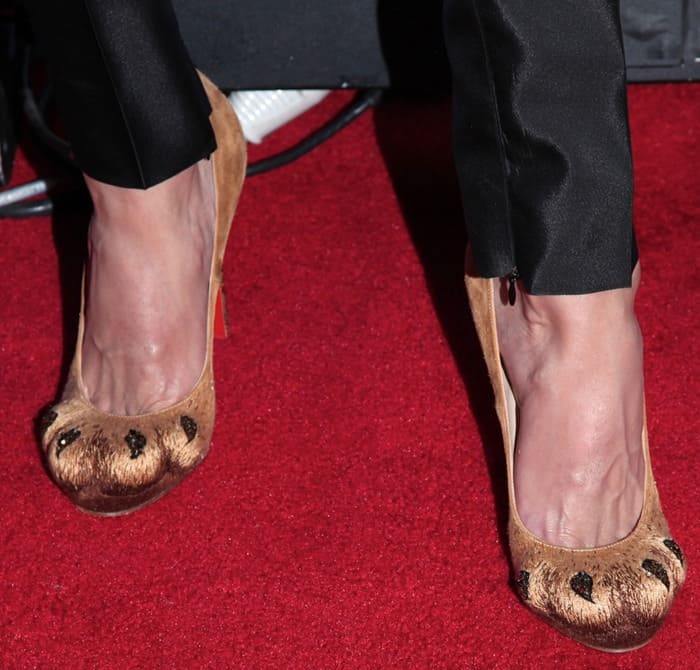 Phillipe Blond wearing Christian Louboutin's "Alex" lion paw pumps
Now, getting back to the Vivienne Westwood Anglomania + Melissa pumps, their tops, honestly, do look more like toes instead of paws, but these are the closest and possibly the cheapest we can get to the Louboutin lion paws.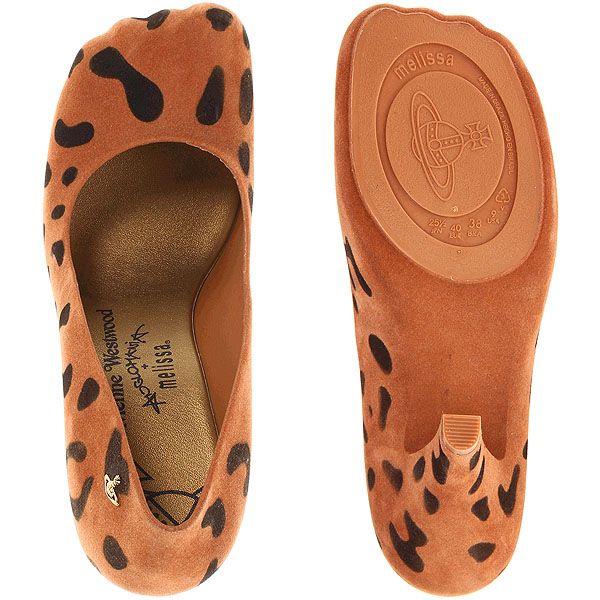 They also come in this black color, which we think would really weird people out when they see the toes:
Vivienne Westwood Anglomania + Melissa Pumps, $217 at Amazon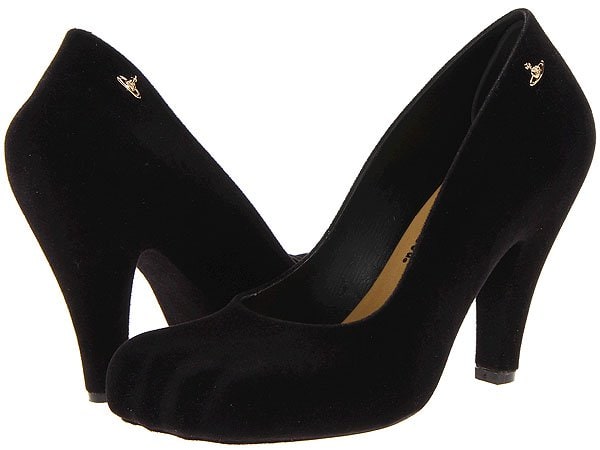 Quite the conversation pieces, aren't they?
Credit: WENN / Mr Blue / Andres Otero