Lucy Hale is just one of the many celebrities who have been using social media to promote and support the Black Lives Matter movement. She has also been taking to the streets, participating in nationwide protests to take a stand against racism and police brutality.
On Sunday, the Pretty Little Liars star joined thousands of people at the Hollywood protest. With over 20,000 people in attendance, it is believed to be one of the largest protests yet in Los Angeles.
The actress posted a video clip from the event on her Instagram, captioned: "20k+ strong! Today was beautiful. Honored to walk with all of you #blacklivesmatter"
Prior to joining the protest, the 30-year-old Wizards of Waverly Place actress took her dog, Elvis, out for a walk.
Lucy Hale walks her dog, Elvis, around her neighborhood in Los Angeles on June 7, 2020
For the casual day out, she wore a white Nikxie Los Angeles logo tee and a pair of Ultracor cherry blossom leggings.
Her brightly colored, sweat-wicking leggings are made from polyester, nylon, and lycra, designed to provide support for high-medium performance activities.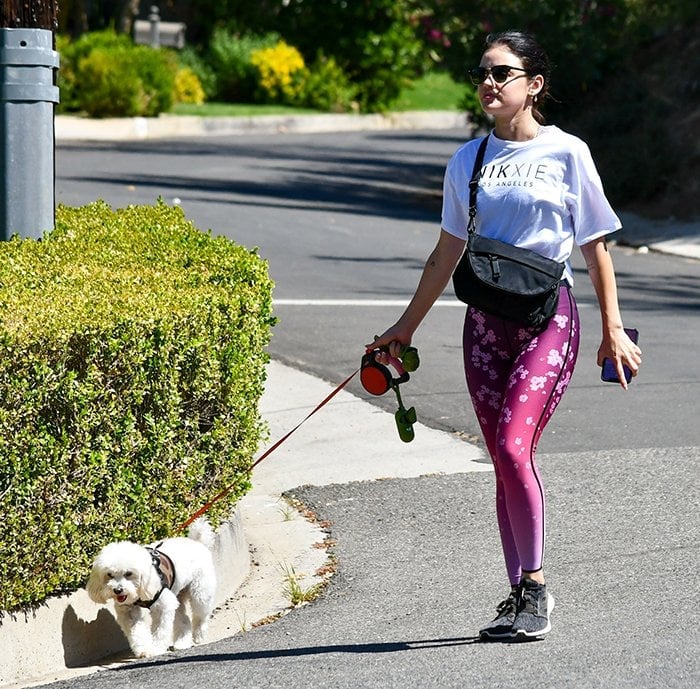 Lucy Hale wears cherry blossom leggings with a white tee
She paired the look with authentic Ray-Ban Classic Clubmaster sunnies ($154 at Shopbop) and toted Lululemon's popular Festival All Night bag ($78 at Lululemon).
Lucy rounded out her sporty look with lightweight and stretchy Adidas Edge Lux 3 shoes.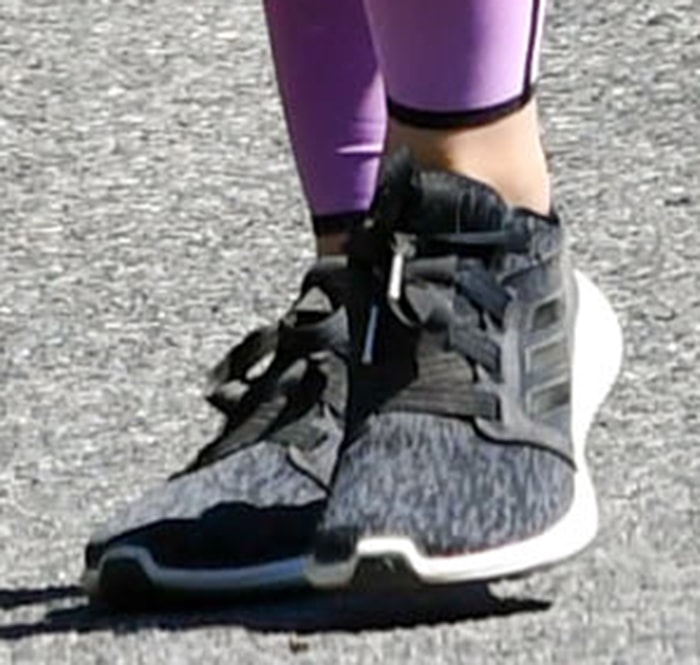 Lucy Hale completes her sporty look with Adidas shoes
On Friday, Lucy took to social media to honor Breonna Taylor, an emergency medical technician who was fatally shot in her home by Louisville Metro Police Department officers in March.
She shared with her followers an artwork of Breonna by Gracie Lee and a list of suggestions on how to celebrate her birthday. Breonna would have been 27 on June 5.
Later that day, Lucy took a break from quarantine and stepped out to hike with a friend in Studio City.
She wore a camouflage tank top with a pair of black leggings. The American actress slung a red We're Not Really Strangers limited edition hoodie over her arm and paired her look with popular Adidas sneakers.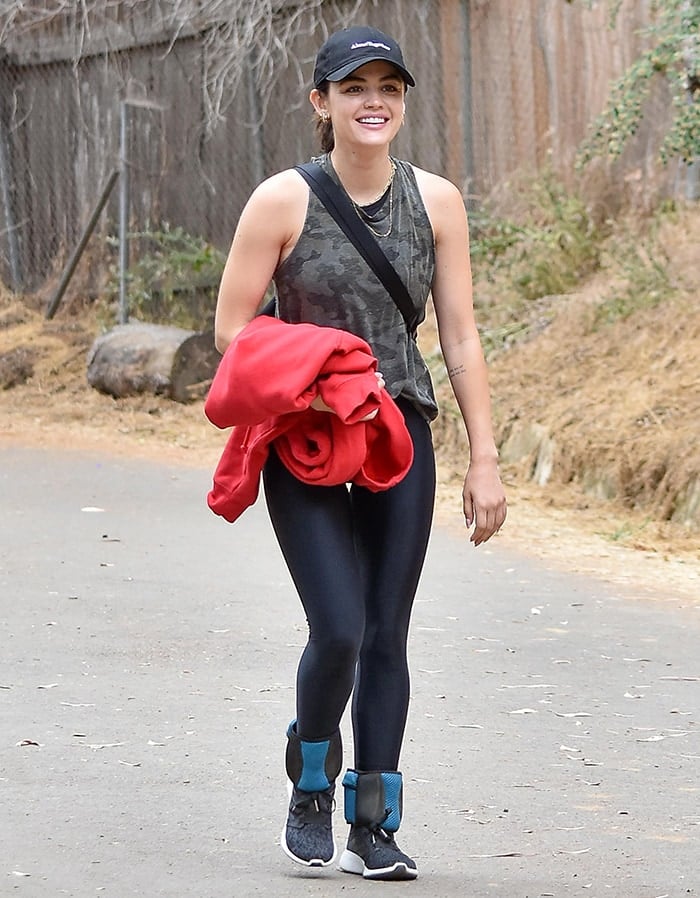 Lucy Hale goes for a hike with ankle weights on June 5, 2020
She also sported Ignite ankle weights, an Iconic Apparel x Feeding America Alone Together cap, and her versatile Lululemon bag.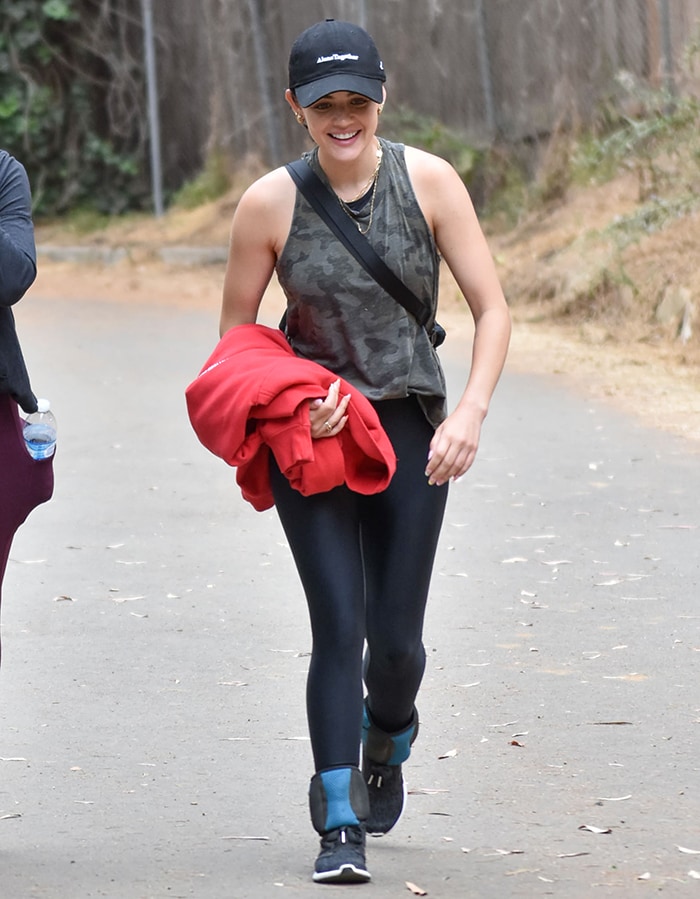 Lucy Hale wears a camo tank top with black leggings and Adidas shoes
Adidas 'Edge Lux 3' Shoes, $85 at Zappos
Credit: Instar / WENN