Lucy Hale looked sweet and chic when she stepped on the red carpet of the 2015 Zimmer Children's Museum Discovery Awards Dinner held at The Globe Theatre in Universal City on Thursday last week.
The 26-year-old actress cut a stylish figure in a monochrome Manning Cartell ensemble consisting of a geometric sleeveless crop top and a white A-line miniskirt with a black band around the waist.
Drawing attention to her toned legs, arms, and midriff, she wore minimal accessories and finished off her ensemble with a black box clutch and a pair of houndstooth-patterned pumps. Her shoulder-length hair was down in soft curls, while her makeup was gorgeous with dark eyeliner and peach lip gloss and blush.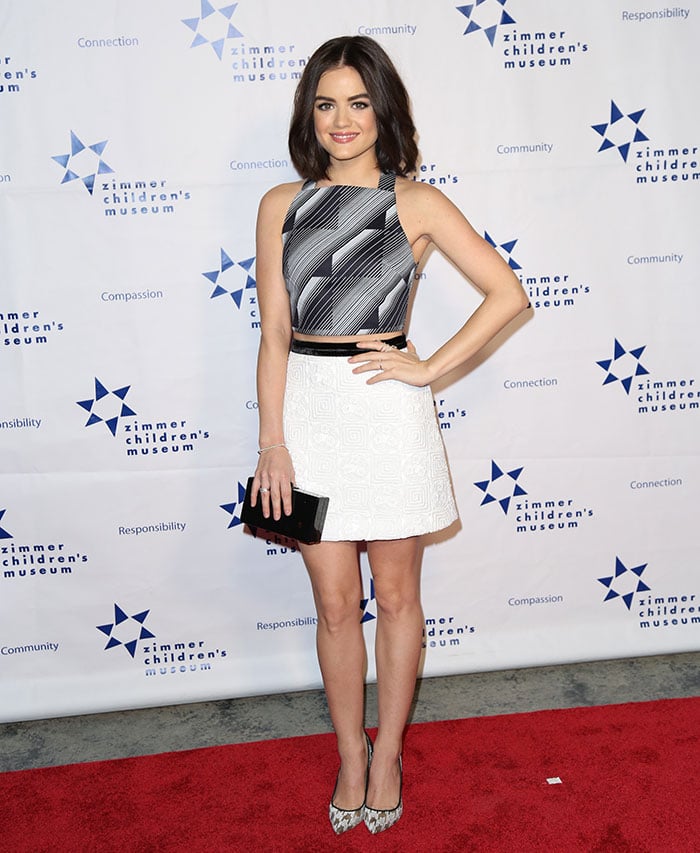 Lucy Hale at Zimmer Children's Museum Discovery Award Dinner at The Globe Theatre in Universal City, California, on November 12, 2015
Adding a few inches to her tiny frame, Lucy wore a pair of Nicholas Kirkwood pumps featuring houndstooth-embroidered mesh, suede trims, pointed toes, and about 3.5 inch heels.
We cannot find her exact pumps online, but similar styles are available at Barneys, Bergdorf Goodman, and Luisaviaroma.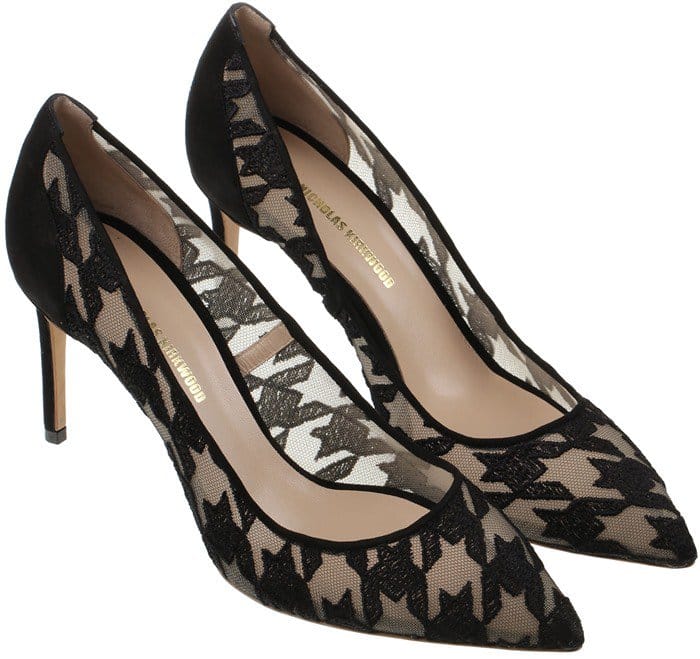 Nicholas Kirkwood Houndstooth Pumps, $640.76
Nicholas Kirkwood "Carnaby" Pumps, $695 at Barneys and Bergdorf Goodman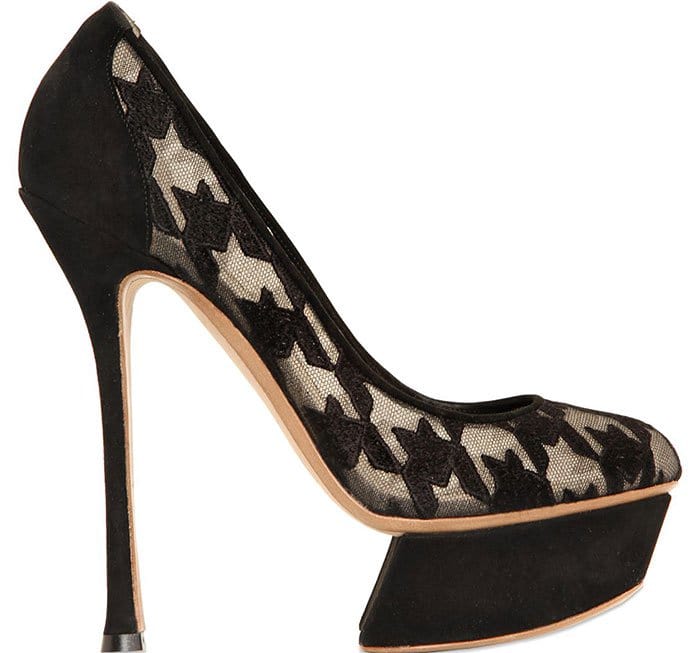 Nicholas Kirkwood "Felix" Mesh Houndstooth Pumps, $900
Credit: Guillermo Proano/WENN