Praised by critics for her breakthrough role as Trudy Campbell in the drama series Mad Men, Alison Brie appears in a total of 36 episodes in the American period drama television series.
Her first appearance was in "New Amsterdam," the fourth episode of the first season that aired on August 9, 2007, when she was 24. Born on December 29, 1982, in Hollywood, Los Angeles, California, Alison Brie turned 25 on December 29, 2007.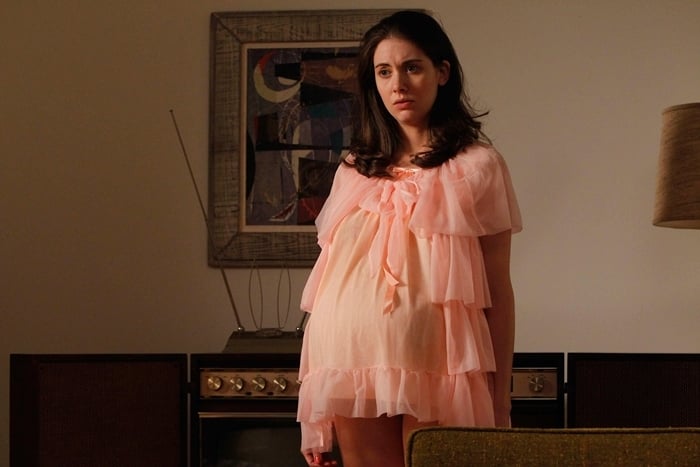 Alison Brie as pregnant Gertrude "Trudy" Vogel in Mad Men
Her final performance as Pete Campbell's ex-wife Gertrude "Trudy" Vogel was in "Person to Person," the series finale that aired on AMC on May 17, 2015, when she was 32.
Talking with Terry Gross in September 2015 on Fresh Air, an American radio talk show broadcast on National Public Radio stations, Alison revealed how she got her breakthrough role of Trudy Campbell.
I had recently graduated from college – not that recently, but recently enough that I was still living at home with my mom. And at the time, I was doing theater. I was doing "Hamlet" at the Rubicon Theatre in Ventura County.
Actress Alison Brie attends the premiere of 'Mad Men – Season 2' at the Egyptian theater on July 21, 2008, in Los Angeles, California
And I auditioned for "Mad Men," and I – the show had not – it had been picked up to series, but no episodes had aired yet at that point. So I really didn't have a point of reference except for the script. And I just – you knew it was good. The script was good.

And I felt really strongly that I was going to get the part, and I went in and auditioned for just the casting directors. And I got called back to come in for Matt Weiner and the director of the episode and a few producers. And I – you know, I remember feeling great about it, like, I know I'm going to get this.

And about two weeks went by. I was back up in Ventura, and I was so crushed because two weeks is an eternity in TV. Everything gets made so fast, and it normally would mean that you definitely didn't get the part.
Vincent Kartheiser (as Pete Campbell) and Alison Brie (as Trudy Campbell) in Mad Men
Maybe it was just under two weeks, but it was a while because they actually ended up – Matt told me later that they had a whole other casting session. And then they were down to the wire and needed to cast the part, and it was Matt who kind of went back and was like, where's that Brie girl? Find the tape for that Brie girl. And then I got the call.
No matter how it happens, wardrobe malfunctions are frightening — especially when you're a celebrity making your way up to the stage to accept an award, like Dakota Johnson.
It's a good thing Alison Brie was there to help Dakota at the 2016 People's Choice Awards, which was held in Los Angeles.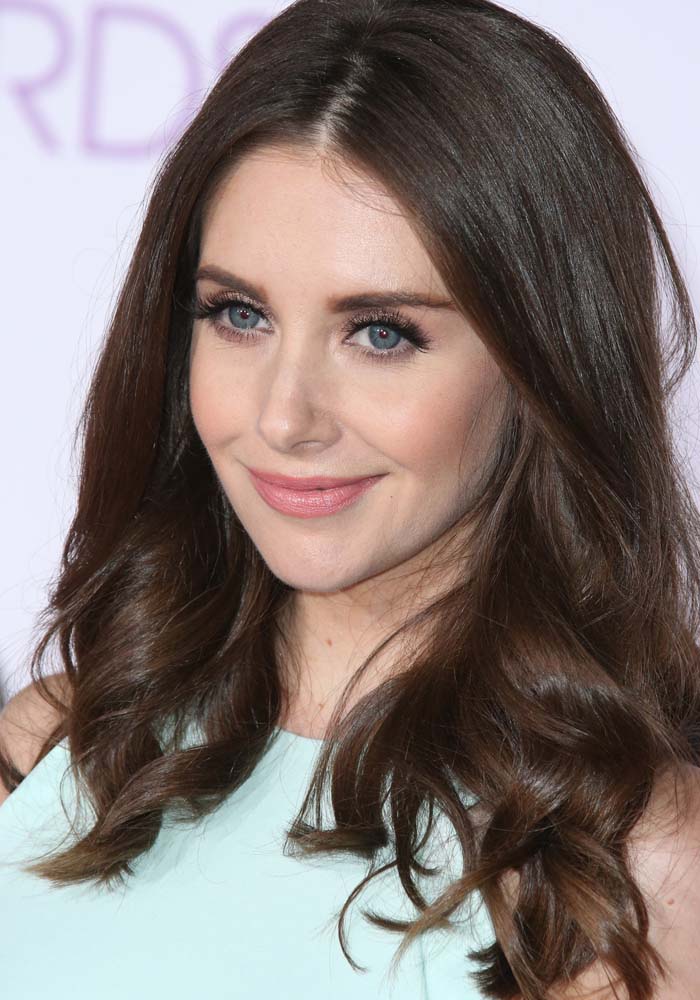 Alison Brie wears her hair down at the 2016 People's Choice Awards held January 6 in Los Angeles
Dave Franco's rich wife wore a cutout dress by Cushnie et Ochs in a very slight mint green shade, which she paired with silver "Lipstick" heels from Tamara Mellon.
Alison Brie wears a Cushnie et Ochs dress on the red carpet of the People's Choice Awards
The actress has a lovely figure, and we usually love Cushnie et Ochs dresses, but we're not quite sure about this look.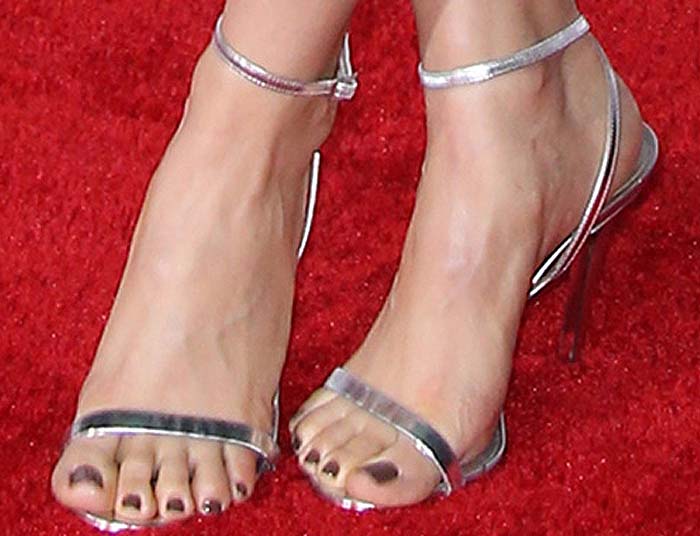 Alison Brie's feet in silver Tamara Mellon sandals
The bodice of the dress looks like armor strapped to Alison's front, and the entire look does nothing for her proportions.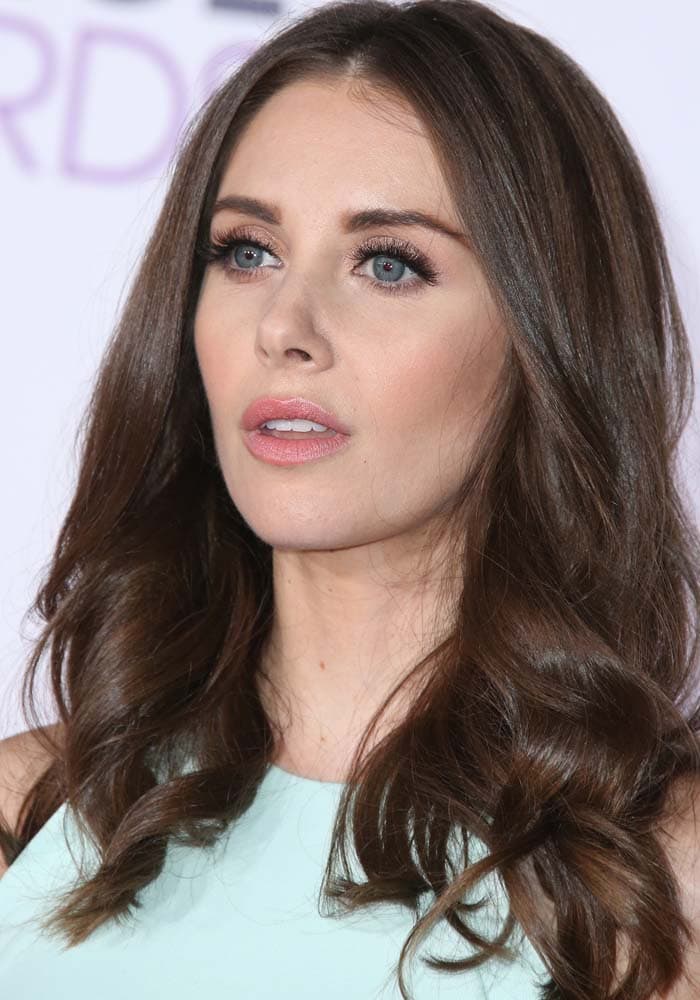 Alison Brie wears heavy makeup and wears her chestnut hair down and loosely curled
It might have been the wrong dress choice in our opinion, but at least it held up.
Alison — and Leslie Mann — were absolute darlings to help out Dakota Johnson, although the wardrobe malfunction seemed to have been caused by Leslie.
Regardless, the two saved Dakota from some major embarrassment. Check out the video below.
Alison Brie and pal Leslie Mann help with Dakota Johnson's wardrobe malfunction
The Tamara Mellon "Lipstick" heels are already sold out online, but fret not, for we pulled up alternative silver sandals for your picking. Grab them at Farfetch and Nordstrom.
Tamara Mellon "Lipstick" Sandals
Jimmy Choo "Claudette" Mirrored-Leather Platform Sandals, $895
Tabitha Simmons "Leticia" Metallic Ankle-Wrap Sandal in Silver, $625
Credit: FayesVision / Adriana M. Barraza / Brian To / WENN