Awards season can get pretty crazy with stylist-celebrity relationships: we only see the finished product on the red carpet but we don't have the slightest idea what went on behind the scenes. Such is the case for Maggie Gyllenhaal, who had to do a last minute shoe switch for the 67th Primetime Emmy Awards.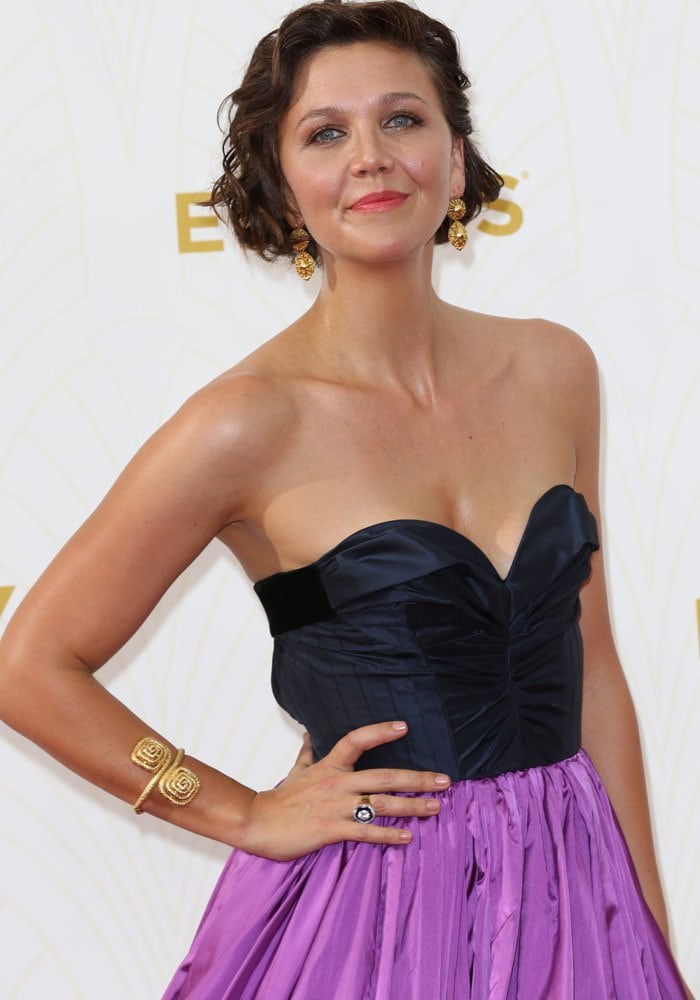 Maggie's stylist, Erin Walsh, uploaded a photo of what looked to be a custom-made Charlotte Olympia shoe (which was based on their sandal "Rising Star") sitting on top of the actress' Emmy dress. Erin captioned the photo, "Final touches…" less than two hours before Maggie hit the red carpet.
Maggie later emerged on the red carpet in a different shoe, specifically a 2011 suede platform pair from Miu Miu. We're not sure what happened behind the scenes but in the video, Maggie gave out a little sigh before she posed for the cameras.
A classic case of awards nights stress.
Nevertheless, Maggie looked stunning in her gorgeous Oscar de la Renta dress and jewelry from Leighton.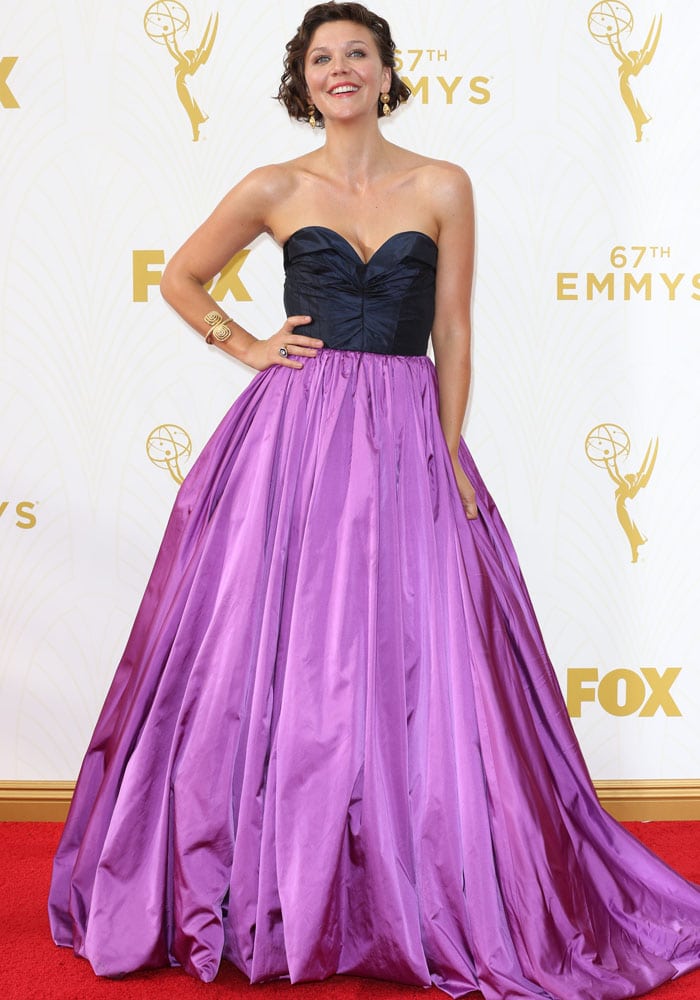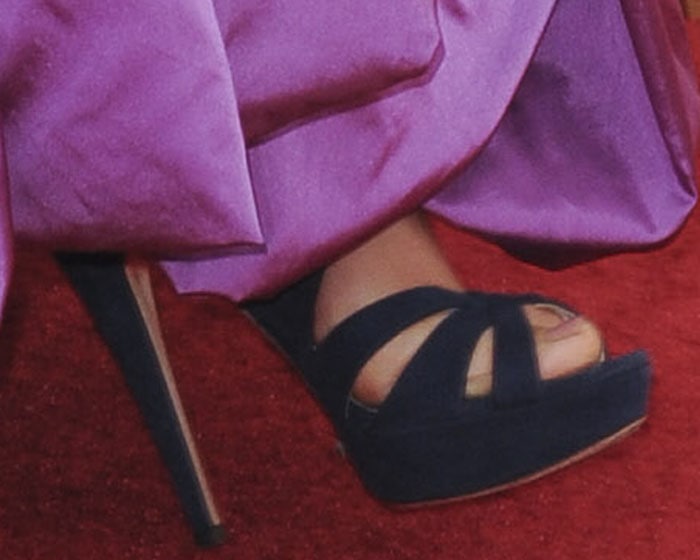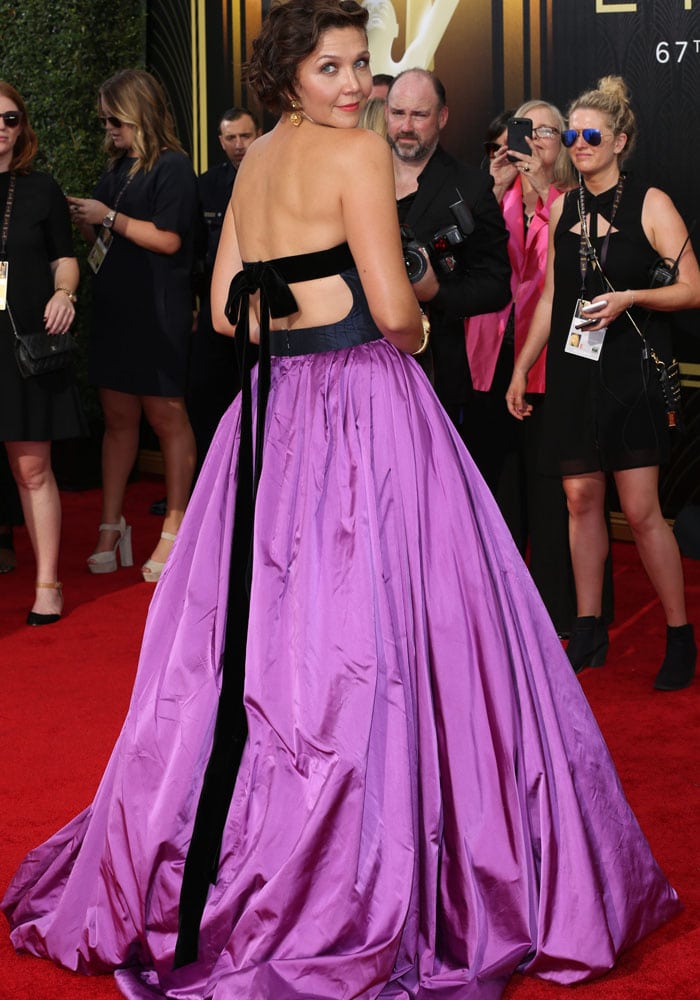 Maggie Gyllenhaal at the 67th Annual Primetime Emmy Awards held at the Microsoft Theater in Los Angeles on September 20, 2015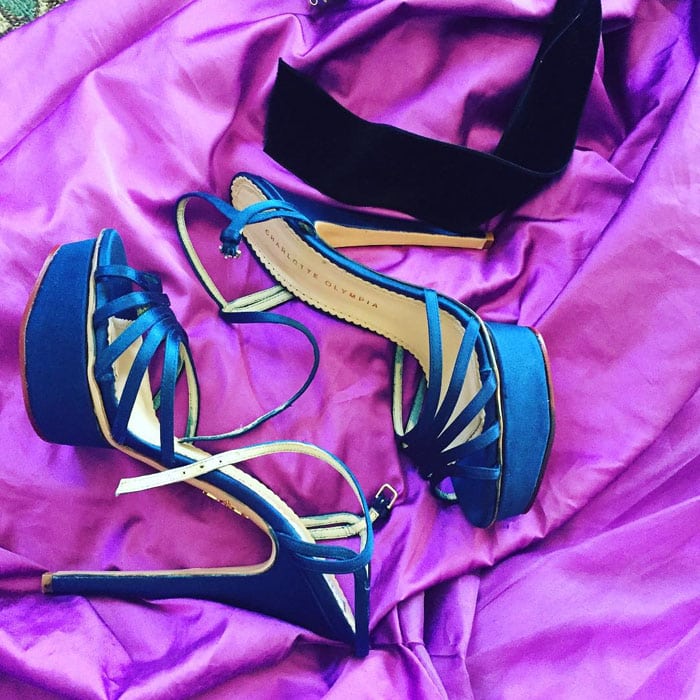 Maggie Gyllenhaal's stylist gives a peak into the actress' original Emmy wardrobe
Maggie's 2011 Miu Miu pair is already sold out, but we've got similar pairs below for you to feast your eyes on:
Miu Miu Criss-Cross Suede Platform Sandals (SOLD OUT)
Prada Blue Suede Strappy Heel Platform Sandals, $499 (before: $850)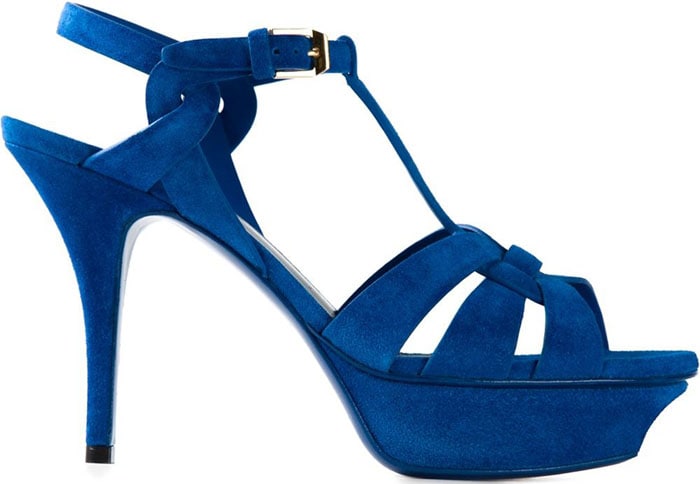 Saint Laurent "Tribute" Sandals, $661.50 (before: $945)
Jessica Simpson "Peace" Suede Peep Toe Platform Sandal, $65.96 (before: $109.95)
Credit: Erin Walsh's Instagram / Screen Slam's Youtube / Brian To / Apega / WENN