For some reason, many people seem to think that Maggie Gyllenhaal is married to Jake Gyllenhaal. In fact, she's his older sister. They also have a half-brother named Luke from their father's second marriage.
Maggie Gyllenhaal with her brother Jake Gyllenhaal, and her brother Peter Sarsgaard at a screening in 2015 for Brokeback Mountain
One of Hollywood's most eligible bachelors, Jake Gyllenhaal told Howard Stern in July 2015 that he'd like to get married.
"There are a lot of beautiful women and there are opportunities," he acknowledged, "but… I believe in monogamy. I believe in, when you meet somebody who's right, it'll be right and you'll stay there."
"I think I probably got scared," he admitted. "But I also think at some point, I think you just decide to grow up."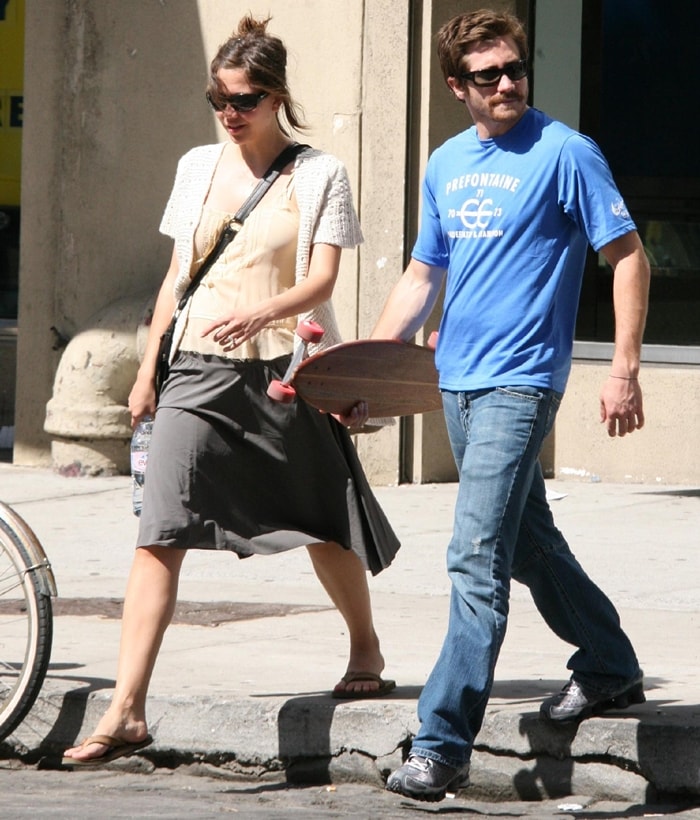 Maggie Gyllenhaal and her brother Jake Gyllenhaal shopping in the Meat Market district in New York City on April 20, 2006
During his visit to Stern's Sirius XM radio show, the "Southpaw" star added that he looks to the relationship his sister, Maggie, has with her husband, actor Peter Sarsgaard, as a model.
"They're definitely a standard for me… based on their kids and how great they are with their kids," he said.
Maggie Gyllenhaal and her husband Peter Sarsgaard, pictured at the Nordstrom NYC Flagship Opening Party on October 22, 2019, in New York City, married on May 2, 2009, in a small ceremony in Brindisi, Italy
Final red carpet results are beautiful, yes, but what really goes into perfecting those looks? Few people actually see the chaos that goes on behind the scenes between celebrities and their stylists.
However, if we're lucky? We might hear rumors and stories — which is the case with Maggie Gyllenhaal, who in September 2015 had to do a last-minute shoe switch for the 67th Primetime Emmy Awards.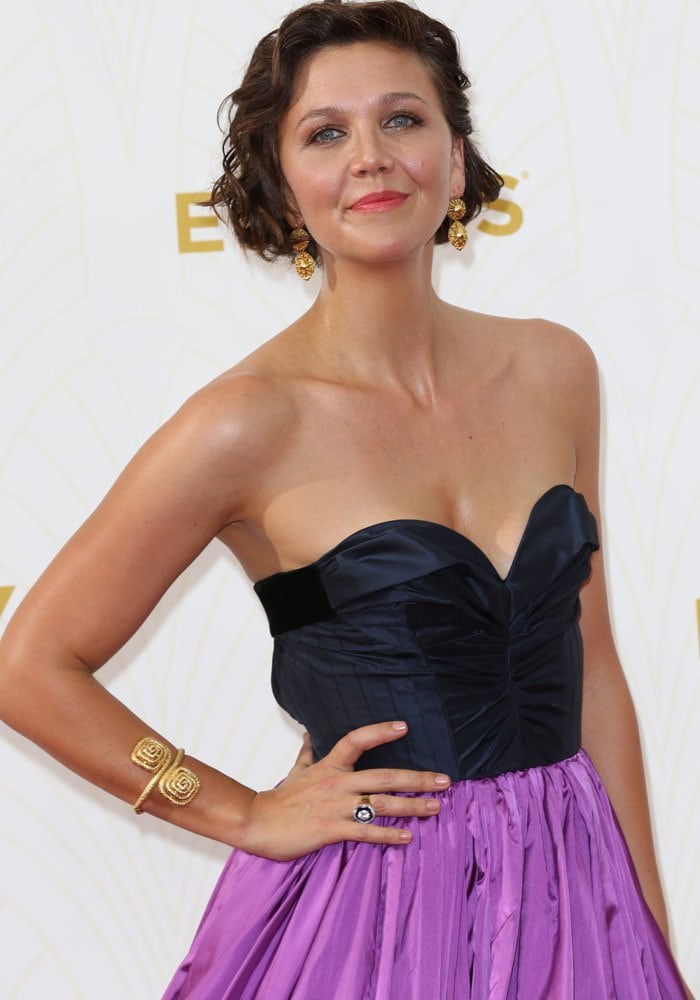 Maggie Gyllenhaal attends the 67th Annual Primetime Emmy Awards held at the Microsoft Theater in Los Angeles on September 20, 2015
Maggie's stylist, Erin Walsh, uploaded a photo of what looked like a pair of custom-made Charlotte Olympia heels sitting on top of the actress' Emmy dress.
Maggie Gyllenhaal poses in front of a backdrop while wearing a stunning Oscar de la Renta dress
Erin captioned the photo, "Final touches…" and posted it less than two hours before Maggie hit the red carpet.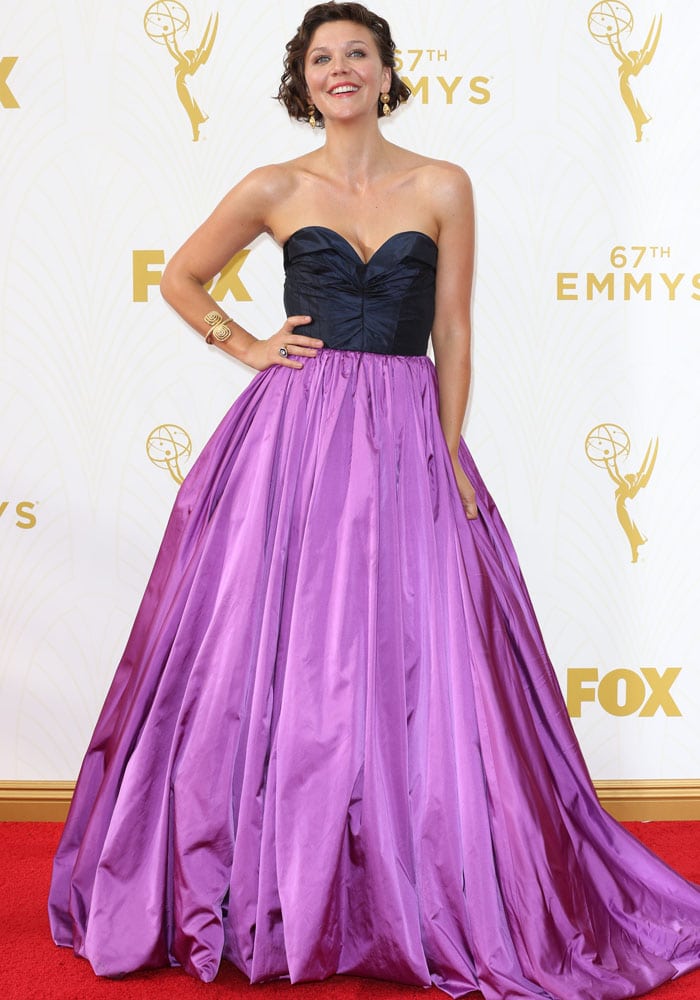 Maggie Gyllenhaal poses on the red carpet in a fuschia gown from Oscar de la Renta
However, Maggie later emerged on the red carpet in an entirely different shoe — specifically, a pair of suede platforms by Miu Miu released in 2011.
We're not sure what happened behind the scenes but in the video, Maggie gave out a little sigh before she posed for the cameras.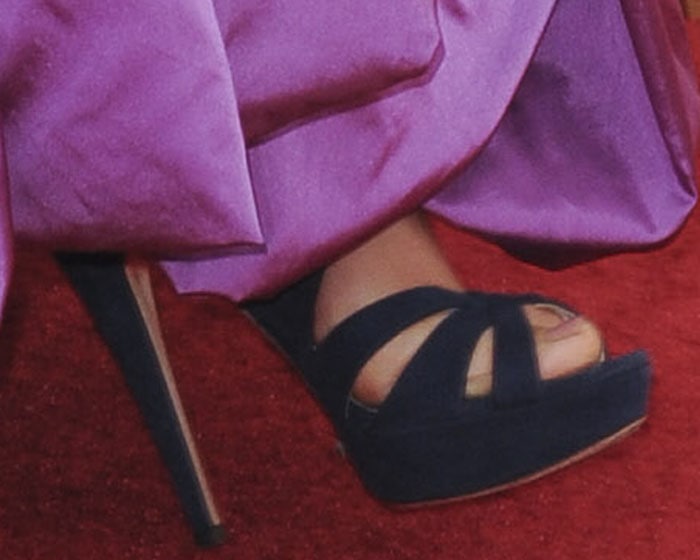 Maggie Gyllenhaal's Miu Miu platforms peek out from beneath the hem of her gown
Nevertheless, Maggie looked stunning in her gorgeous Oscar de la Renta dress and jewelry from Leighton.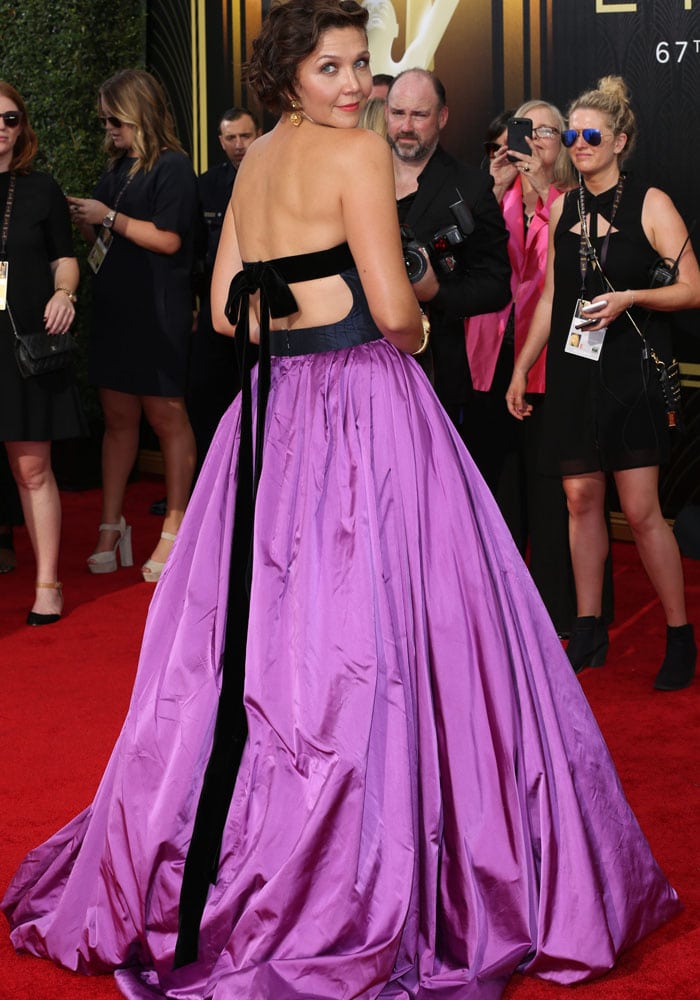 Maggie Gyllenhaal shows off the back of her Oscar de la Renta gown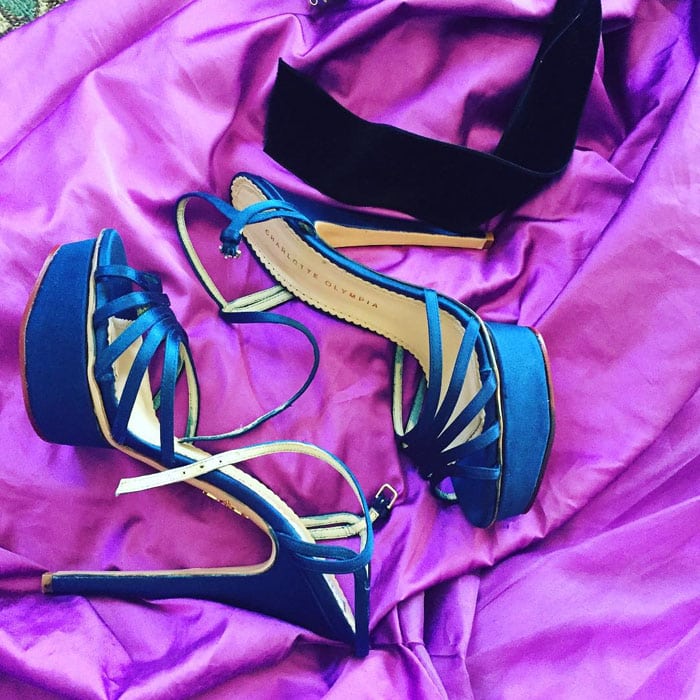 Via social media: Maggie Gyllenhaal's stylist gave a peek into the originally-planned Emmy wardrobe
Maggie's 2011 Miu Miu platforms have sold out, but we've rounded up some similar pairs for you from Nordstrom and Farfetch.
Miu Miu Criss-Cross Suede Platform Sandals
Prada Blue Suede Strappy Heel Platform Sandals, $850
Saint Laurent "Tribute" Sandals,
$945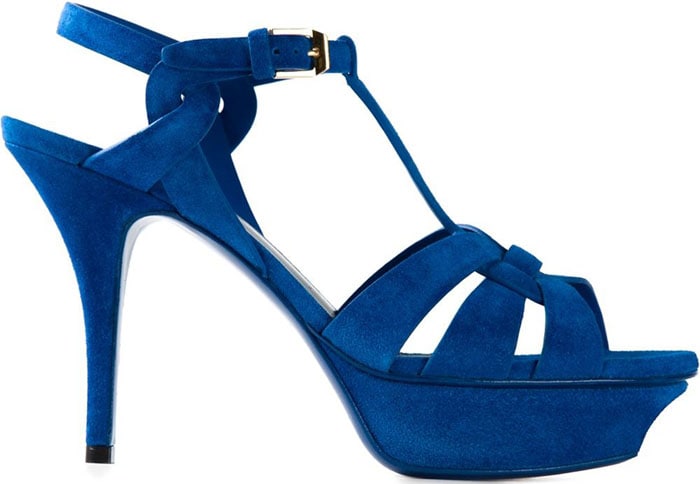 Jessica Simpson "Peace" Suede Peep Toe Platform Sandal, $109.95
Credit: Nikki Nelson / Brian To / Apega / WENN / Justin Baggoo / Instar