What's great about Comic-Con is that celebrities who attend the event are inclined to dress in a more fashion-forward manner. Take, for example, Maggie Q, who rocked a rather daring look last week when she attended day 2 of the conference.
Maggie wore a black leather frock that seemed like it was a mash-up of different genres — part Samurai warrior, part "Trinity" of 'The Matrix', and part dominatrix. It was definitely an edgy and interesting outfit. It even came with a unique collar detail and a front slit that went way up there. She capped off the dress with a tight updo and black lace-trimmed peep-toe booties.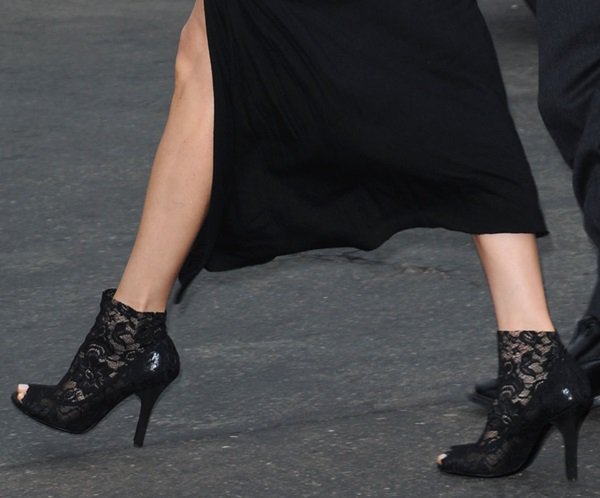 Maggie Q wearing lace booties with her head-turning outfit as she attends day 2 of Comic-Con 2013 in San Diego on July 19, 2013
How do you like Maggie Q's Comic-Con style? Hot or a little too much?
We say it was perfect for the occasion! Besides, we think only a female with major kick-ass appeal like Maggie can pull off such a risky and dramatic outfit. Do you agree?
Now, on to Maggie's lace booties. How do you like her shoes? It seems lace is a thing of the moment. Will you rock some lace-trimmed footwear anytime soon?
We don't have the official info on Maggie's heels yet, but they do look a lot like the "Patricia" booties from VC Signature, save for the black outer soles. The "Patricia" is a pair covered in stretch lace and features patent heel cups underneath. These booties don't come with zippers. You simply slip into them, and boom, you're done. They're also pretty comfortable to walk in because the heels are just 3.5 inches tall.
Try channeling your inner Maggie Q with the Patricia booties at Nordstrom: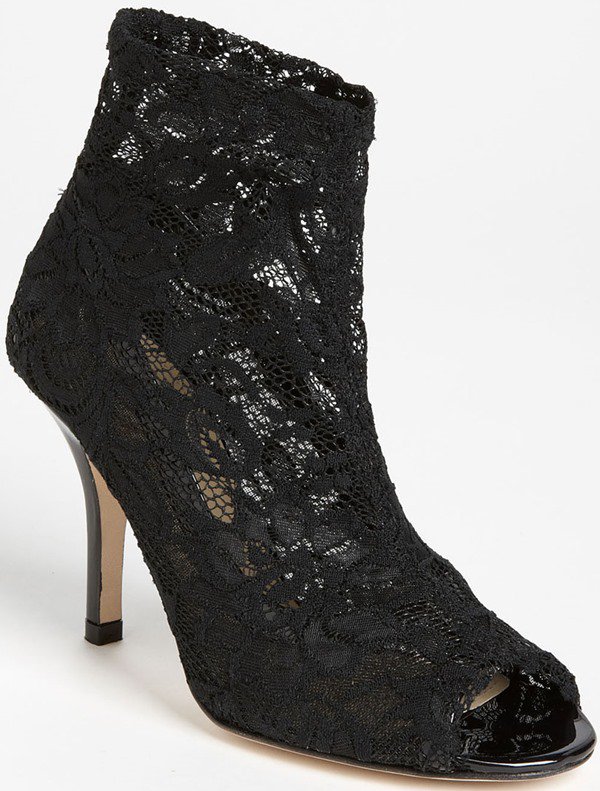 VC Signature 'Patricia' Lace Booties, $350 at Nordstrom
Credit: Visual/WENN