John Vincent "Vince" Camuto was an American women's footwear designer and shoe industry executive best known for co-founding the women's fashion brand Nine West.
Commonly known as "Vince," he was born June 4, 1936, in New York City. He died on January 21, 2015, of prostate cancer at his home in Greenwich, Connecticut. He had a net worth of $700 million at the time of his death.
Celebrity fans of Vince Camuto include supermodels Nina Agdal and Winnie Harlow, Halle Berry, Georgia Fowler, Nicole Scherzinger, and Jennifer Lopez.
Vince Camuto used to operate retail stores throughout the United States, but they've all closed down (Credit: Tupungato / Shutterstock)
He launched his namesake footwear line, Vince Camuto, in 2005. On October 10, 2018, Vince Camuto was acquired by Authentic Brands Group as part of the company's definitive agreement to purchase a majority stake in the intellectual property of the Camuto Group's proprietary brands in partnership with DSW Inc.
ABG has expanded the Vince Camuto brand into new categories, such as apparel and accessories. The brand has also launched a new e-commerce platform, which has helped to increase its reach and customer base.
Vince Camuto: Affordable Luxury
Vince Camuto is not typically considered a luxury brand. It is more often categorized as a contemporary or affordable luxury brand, offering stylish and well-crafted footwear, handbags, and other fashion accessories at a price point that is more accessible to a broader range of consumers compared to high-end luxury brands like Chanel, Gucci, or Louis Vuitton.
Vince Camuto products are known for their quality and design, but they are generally priced at a level that falls below what is typically associated with luxury fashion brands. Similar brands to Vince Camuto include Jessica Simpson, Aldo, Nine West, Steve Madden, Charles David, Chinese Laundry, and Sam Edelman.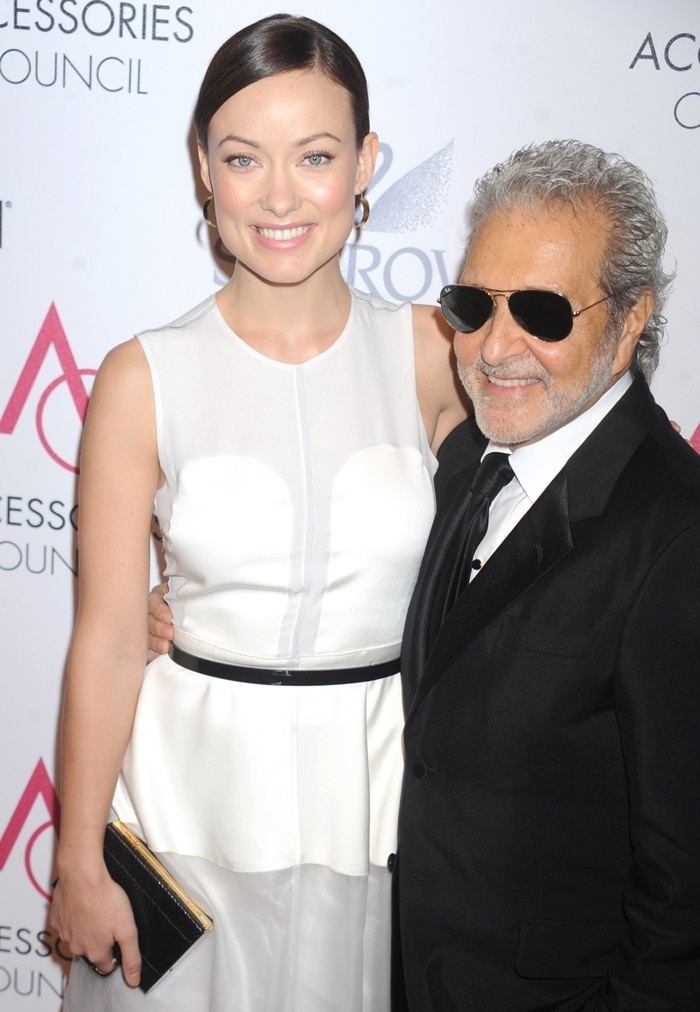 Vince Camuto and Olivia Wilde attend the 16th Annual Ace Awards at Cipriani 42nd Street on November 5, 2012, in New York City (Credit: Newspix / WENN)
Luxury brands often command premium prices for their products due to factors like exclusivity, craftsmanship, and brand prestige, which may not be as pronounced in the case of Vince Camuto.
You can buy Vince Camuto perfume, boots, shoes, dresses, and sandals at Zappos and Nordstrom.
Is Vince Camuto the same as Vince?
Until recently, there was no relation between Los Angeles contemporary sportswear brand Vince and footwear designer Vince Camuto.
Vince is an entirely different company and has no relation to Vince Camuto (Credit: JHVEPhoto / Shutterstock)
Vince was founded by Rea Laccone and Christopher LaPolice in 2002. They named their label after California designer Cynthia Vincent, who briefly helped them start their clothing company.
In May 2023, ABG entered into a deal with Vince Holding Corp., the parent company of the Vince brand, to acquire the intellectual property of the Vince brand. This acquisition brought Vince Camuto and Vince under the same ownership, allowing them to collaborate on product development and marketing initiatives.
Vince Camuto Brelanie Sandals: The Perfect Summer Slide
Available in black, bone, Caribbean orange, barn brown, blue, yellow, and dulce de leche at Nordstrom and Amazon, the Brelanie sandals by Vince Camuto are crafted of buttery, basketweave leather. Which color do you want to wear in summer?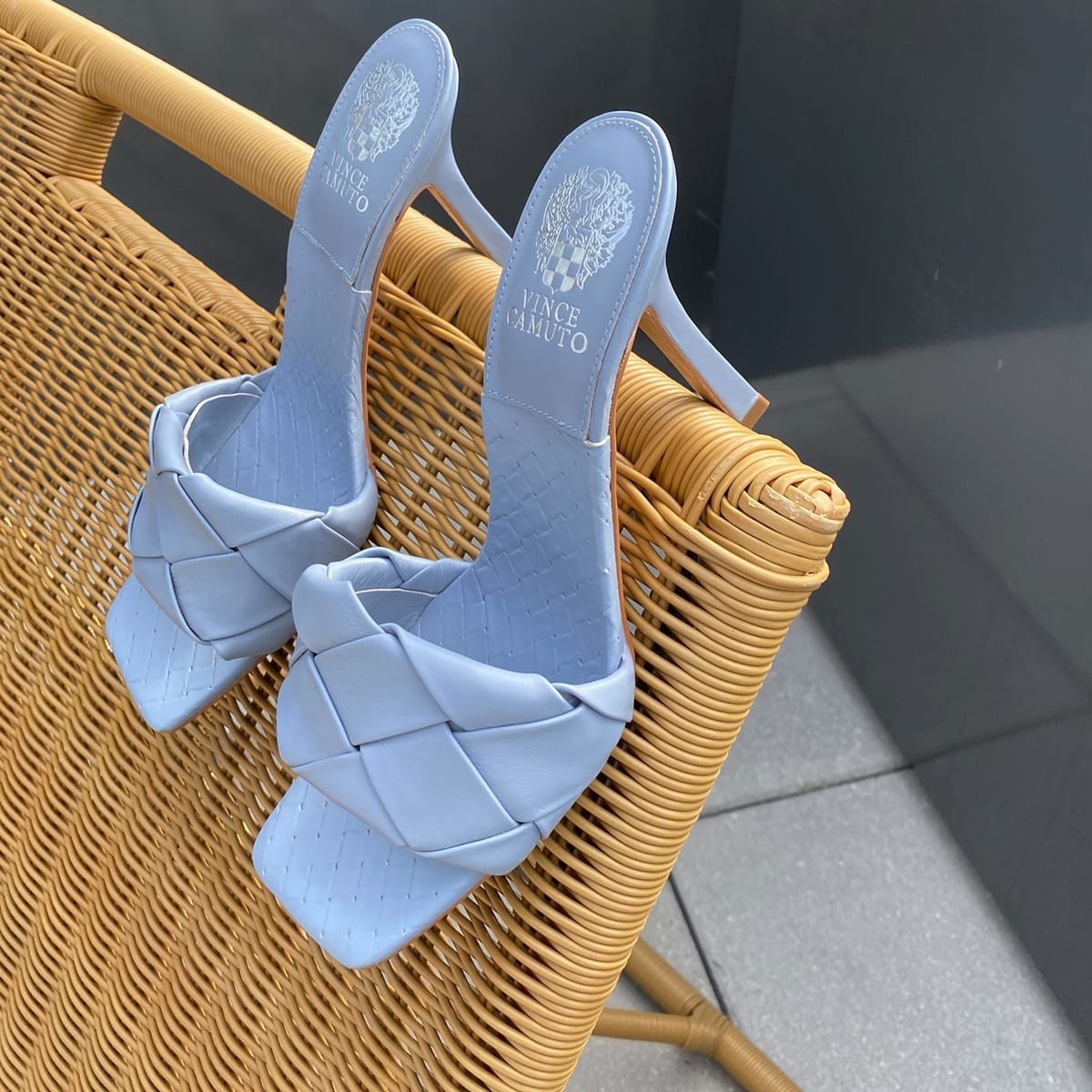 A woven leather strap brings rich texture to a blue, square-toe slide sandal lofted by a tapered heel
Love the style and the heel height is perfect. I wore these for over 6 hours and my feet didn't hurt. I bought in black and now I notice it's sold out in my size for the other colors. Wish I had bought the orange too.
Styled with an open square toe and woven footbed, this black mule is set on a flared high heel
I ordered an 8. True to size. They make a squeaky sound when walking but I don't mind because they are so darn cute. Tons of compliments.
This barn brown woven-strap mule crafted of buttery, basketweave leather