Considering Nicole Scherzinger has celebrated quite a few Halloweens at this point in her life, we can't believe it took her this long to finally dress up as Cleopatra. One look at her get-up and you'll see what we mean: The singer was practically made for this costume.
Gold outfits and dramatic eye makeup aren't anything new for the former Pussycat Doll, but this head-to-toe gold outfit was still something to behold.
Nicole shone in the night as a sexy Cleopatra at a Halloween party held by Jonathan Ross in London.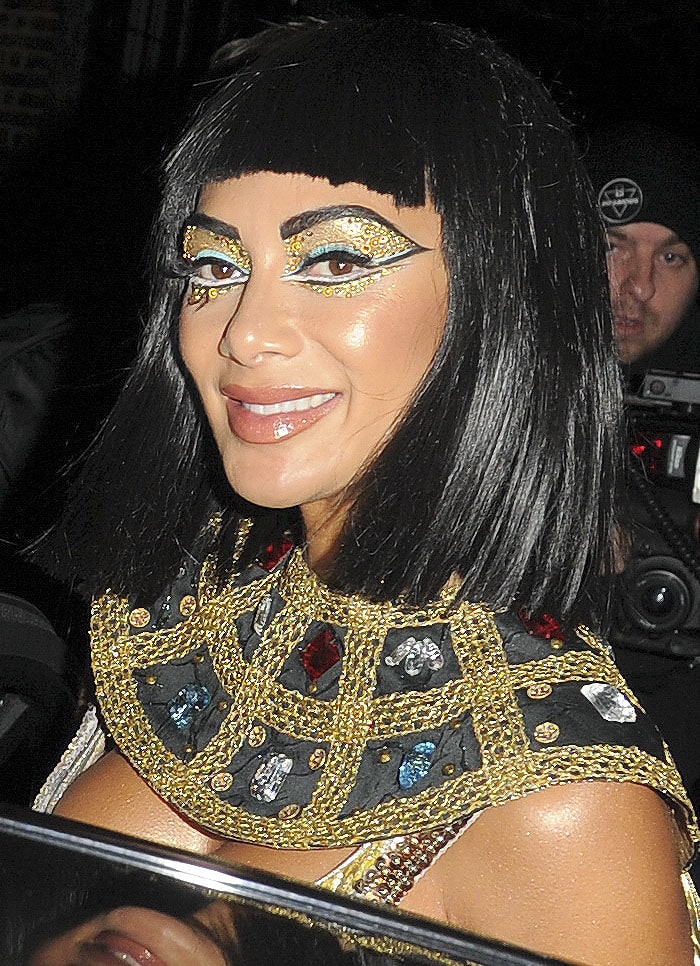 Nicole Scherzinger attends Jonathan Ross' Halloween party in London on November 1, 2017.
Nicole turns heads in her custom Cleopatra outfit.
We're not sure where Nicole's stylist, Laury Smith, managed to snag such an elaborate Cleopatra costume from. Judging from how perfectly it fit Nicole's body, we're guessing the costume was one of Laury's designs, considering she is a costume designer and all.
Nicole added a modern touch to the look with a pair of Vince Camuto sandals, but it looks like the pop star switched out the ankle strap for a piece of string for a sexier lace-up look.
Nicole showed off impressive gold makeup from the talented Heidi North.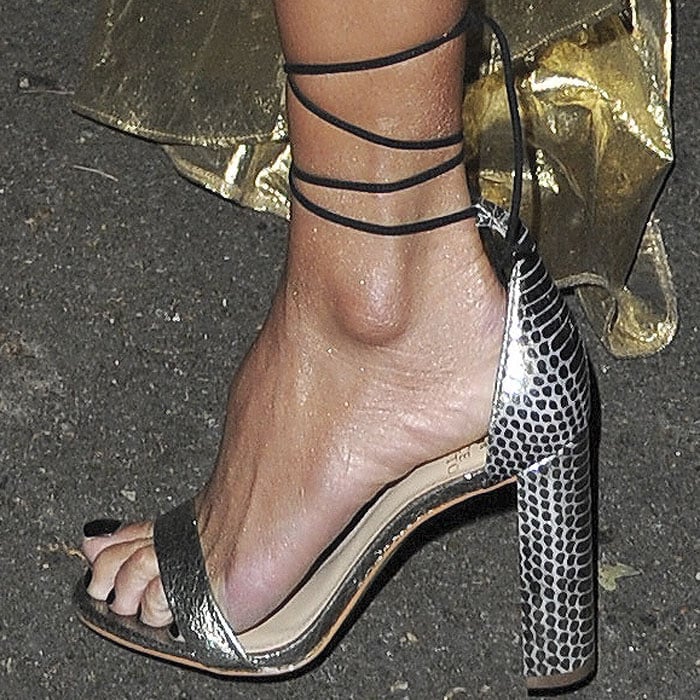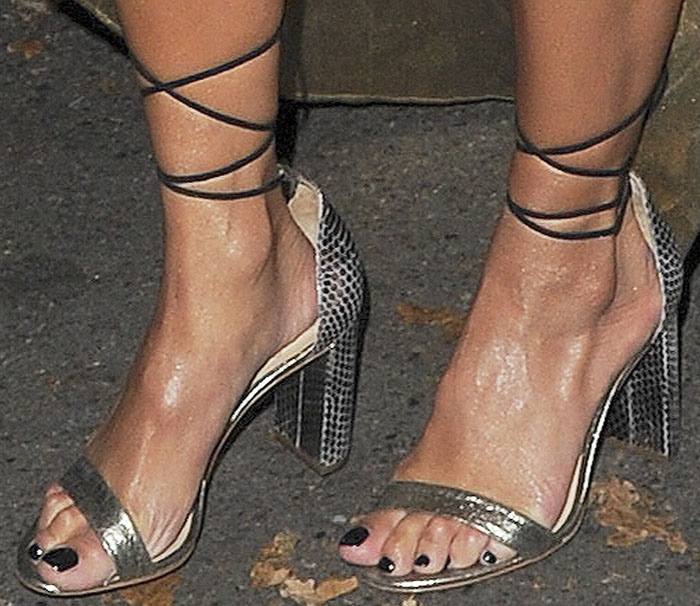 Nicole adds a modern touch to her Cleopatra look with lace-up Vince Camuto sandals.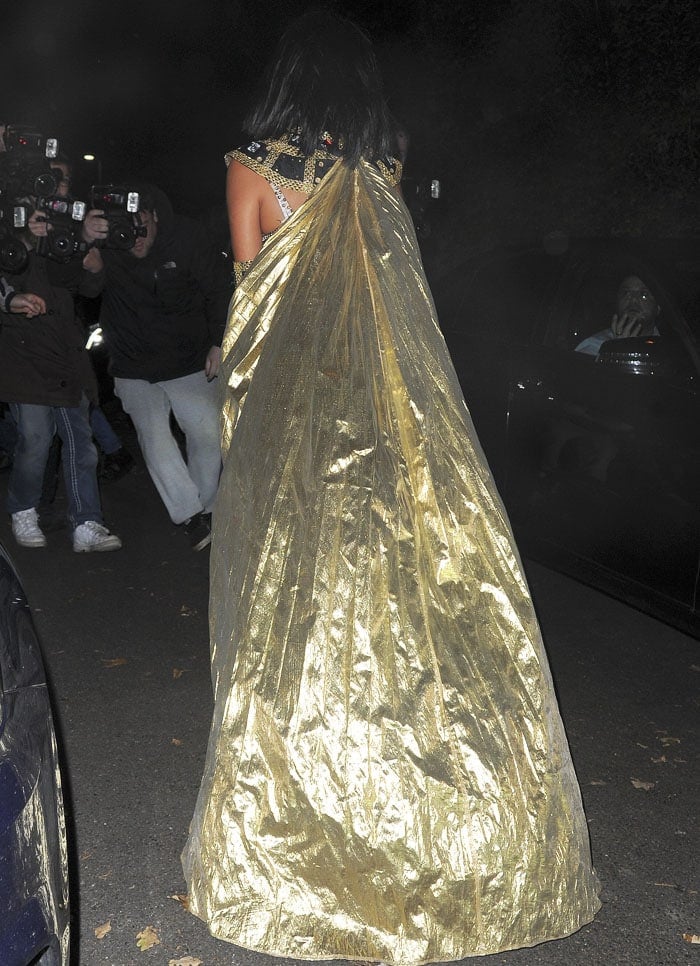 Nicole exits the Jonathan Ross party with her gold cape trailing behind her.
Judging from the number of Instagram uploads and snaps, Nicole seemed to love her Cleopatra makeup. The pop star couldn't help but upload a video showing off details of her beautiful pearl-embellished eyes.
In her last snap for the evening, Nicole asked her fans if she looked like a Hawaiian-Filipino version of Cleopatra with Sia's hair.
Even if she did, we still think this was a Scherzy costume waiting to happen.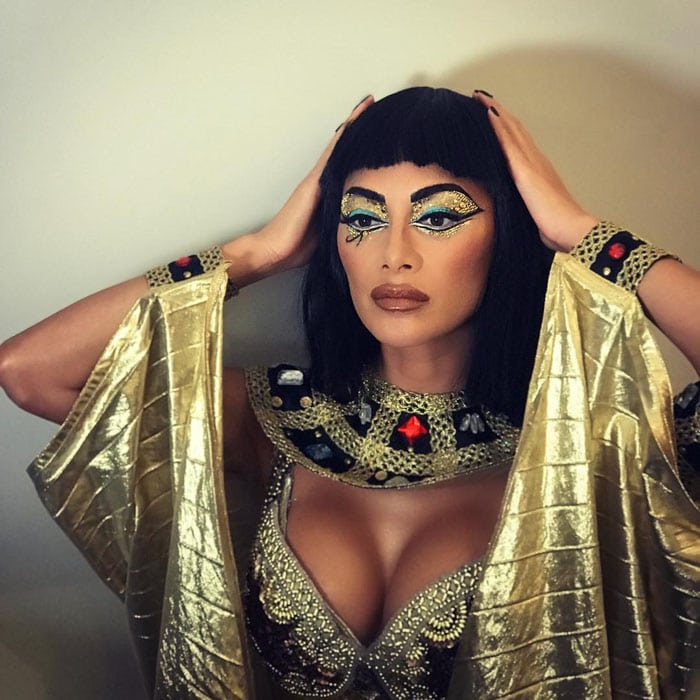 Nicole adjusts her wig before leaving for the party
The singer shows off her pearl-embellished eye makeup.
Shop Vince Camuto sandals similar to Nicole's at Amazon.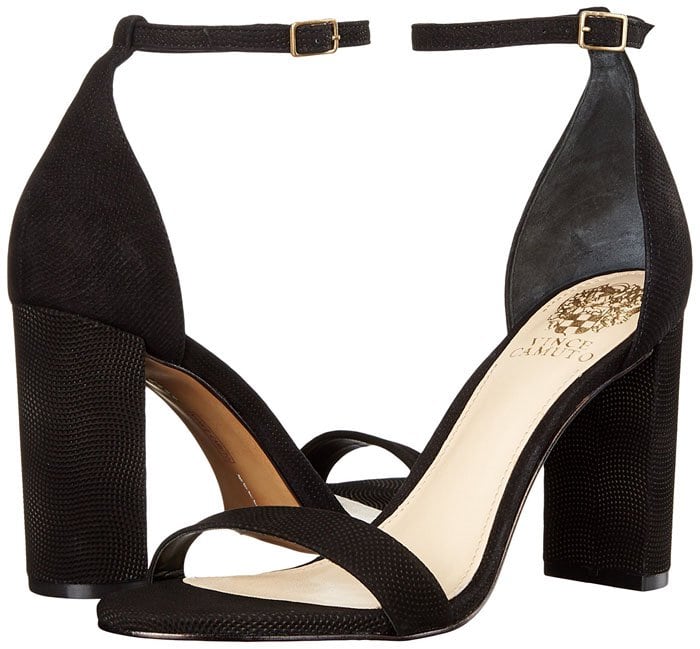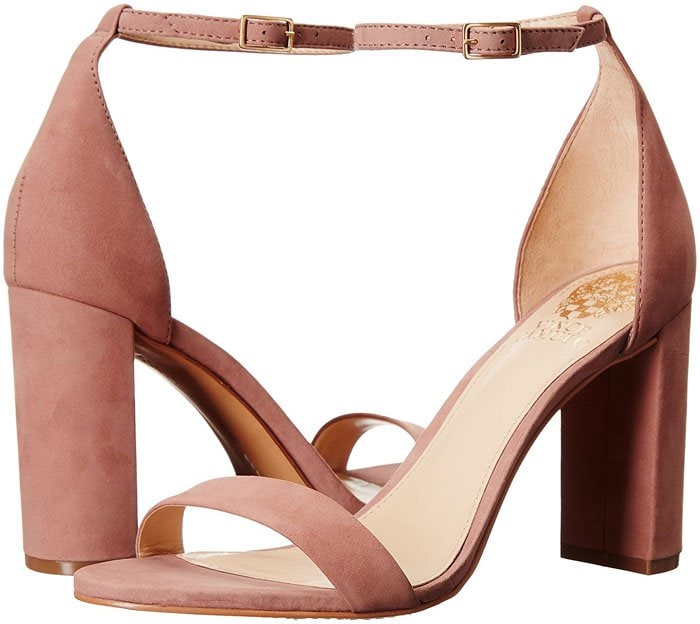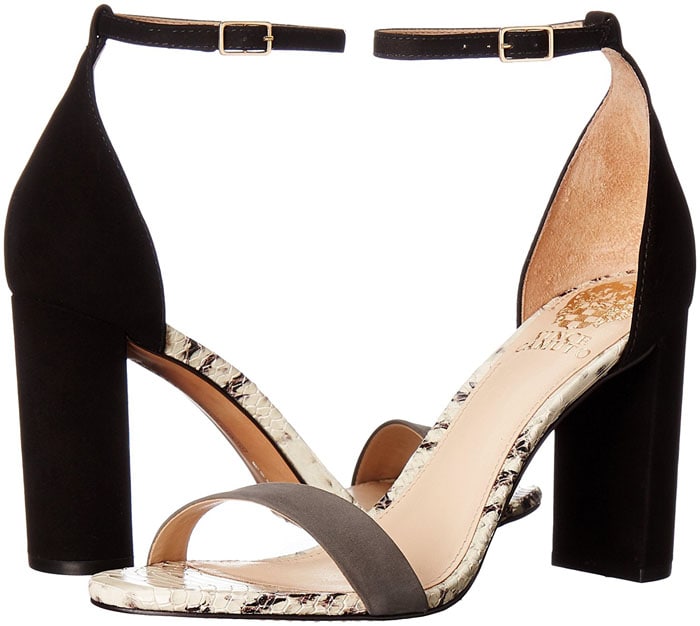 Vince Camuto "Mairana" sandals, $24.95 – $110
Credit: Nicole Scherzinger's Instagram / WENN