Maisie Williams was spotted leaving The Jimmy Kimmel Show in Los Angeles on Tuesday after making a guest appearance to promote Game Of Thrones.
Maisie Williams in a floral Kate Spade New York Spring 2015 top outside the ABC studios for Jimmy Kimmel Live in Los Angeles on March 24, 2015 (Credit: Michael Wright / WENN)
The 17-year-old English dancer and actress dressed age-appropriately in a fun foliage-printed top paired with matching shorts from the Kate Spade New York Spring 2015 collection.
"I still don't feel like I'm old enough to watch the show," the 17-year-old jokingly told Jimmy Kimmel.
"And even my nan, my mom was a bit like, 'I don't think you're old enough to watch this,' and she's, like, 87!"
"Every time there was, like, a pair of boobs on screen, mom would just fill up her drink with more gin," the actress, who plays Arya Stark on the hit show, said about watching the show with her mom and grandma.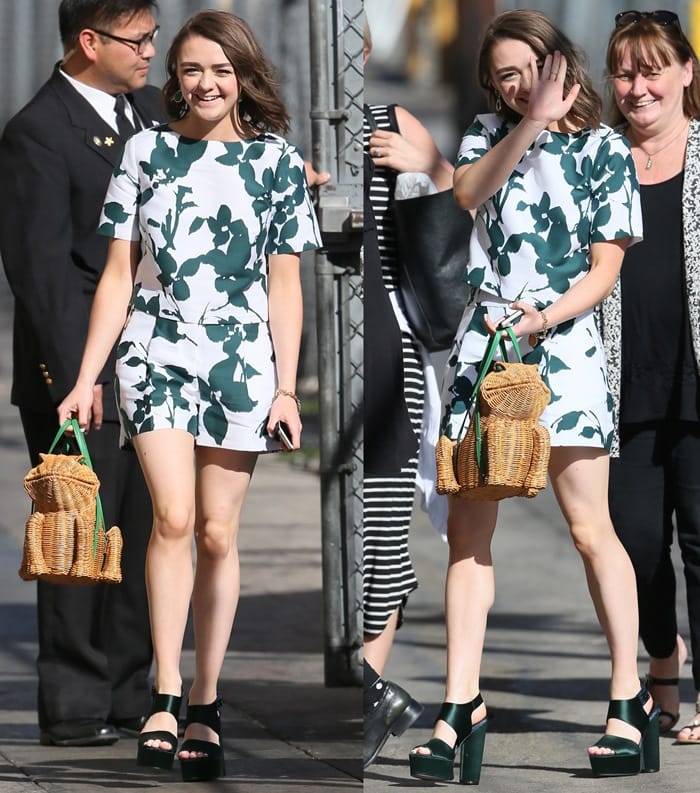 Maisie Williams flaunts her legs in a relaxed, youthful Kate Spade New York Spring 2015 foliage-printed top and shorts (Credit: Michael Wright / WENN)
She accessorized the youthful and fun look with an equally playful woven "Spring Forward Wicker Frog" bag from the same designer.
Maisie Williams totes a charming frog-shaped Kate Spade New York handbag in glossy wicker (Credit: Michael Wright / WENN)
Her outfit was perfect except for the heavy shoes.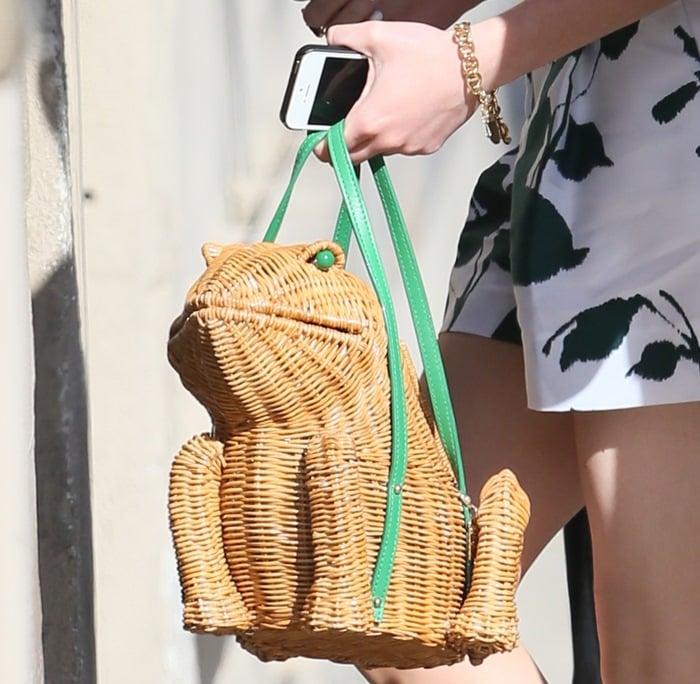 The standout piece of Maisie Williams' outfit was her playful wicker frog bag (Credit: Michael Wright / WENN)
Don't you think she would have looked even better in a pair of wedges?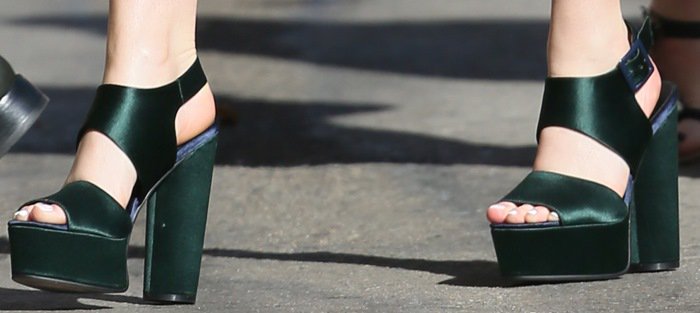 Maisie Williams shows off her feet in chunky ASOS platform sandals made from a smooth satin fabric in an open-toe, slingback style (Credit: Michael Wright / WENN)
How do you like her green leaf-print top and shorts? Maisie's whimsical, woven rattan frog declares you've kissed enough toads and finally found your perfect handbag: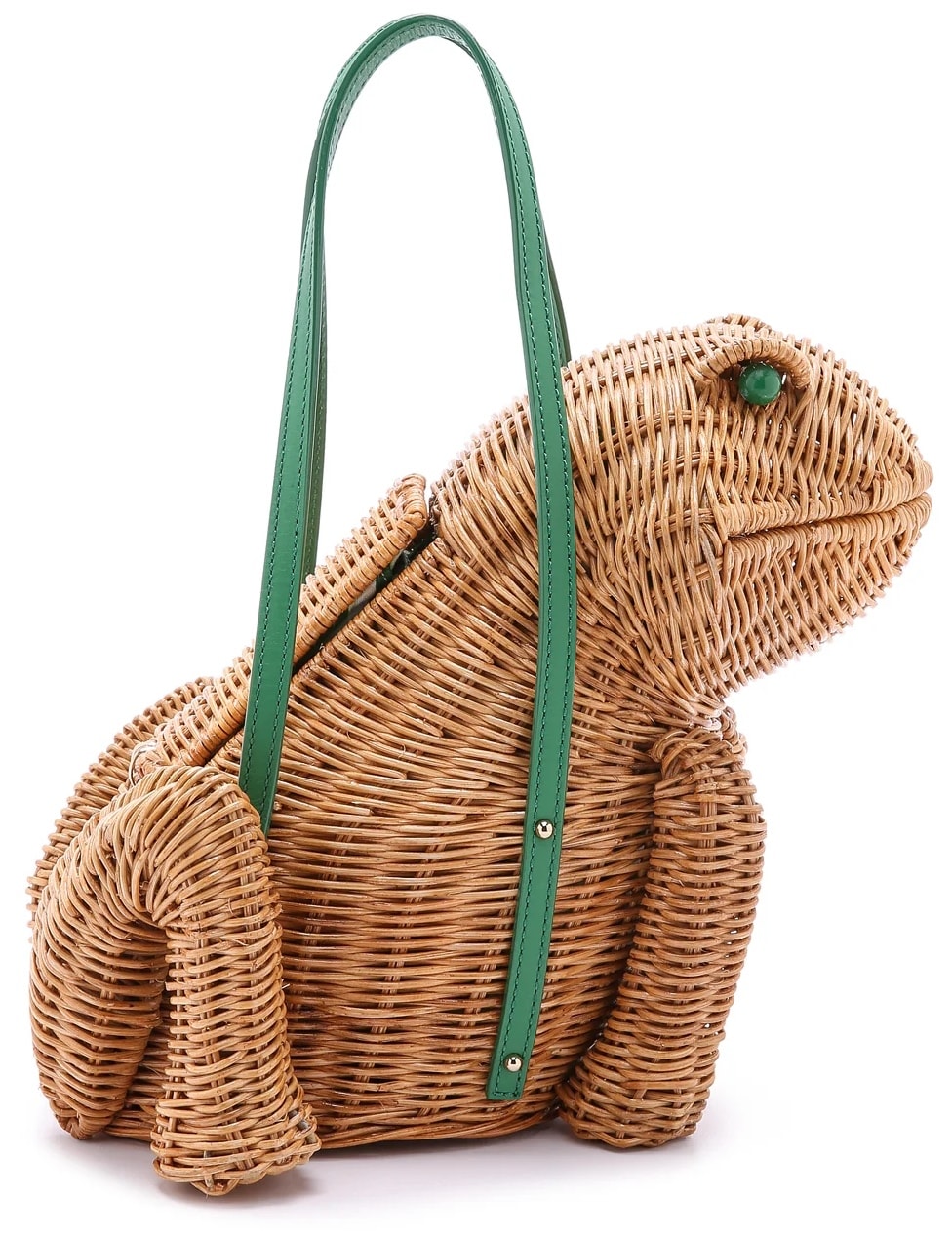 Kate Spade Women's Spring Forward Wicker Frog Bag – Natural/Sprout Green