Game of Thrones was a massive hit, and it turned dozens of actors into bona fide superstars.
One of those now-seasoned actors is Maisie Williams, who starred as Arya Stark in the series. Here's information on Williams and her time on the show, as well as what she's up to now.
Maisie Williams Before the Show
Maisie Williams started on Game of Thrones at a very young age, making her life prior to the smash HBO series rather short.
The star grew up in England and attended traditional schools before transferring to a performing arts school.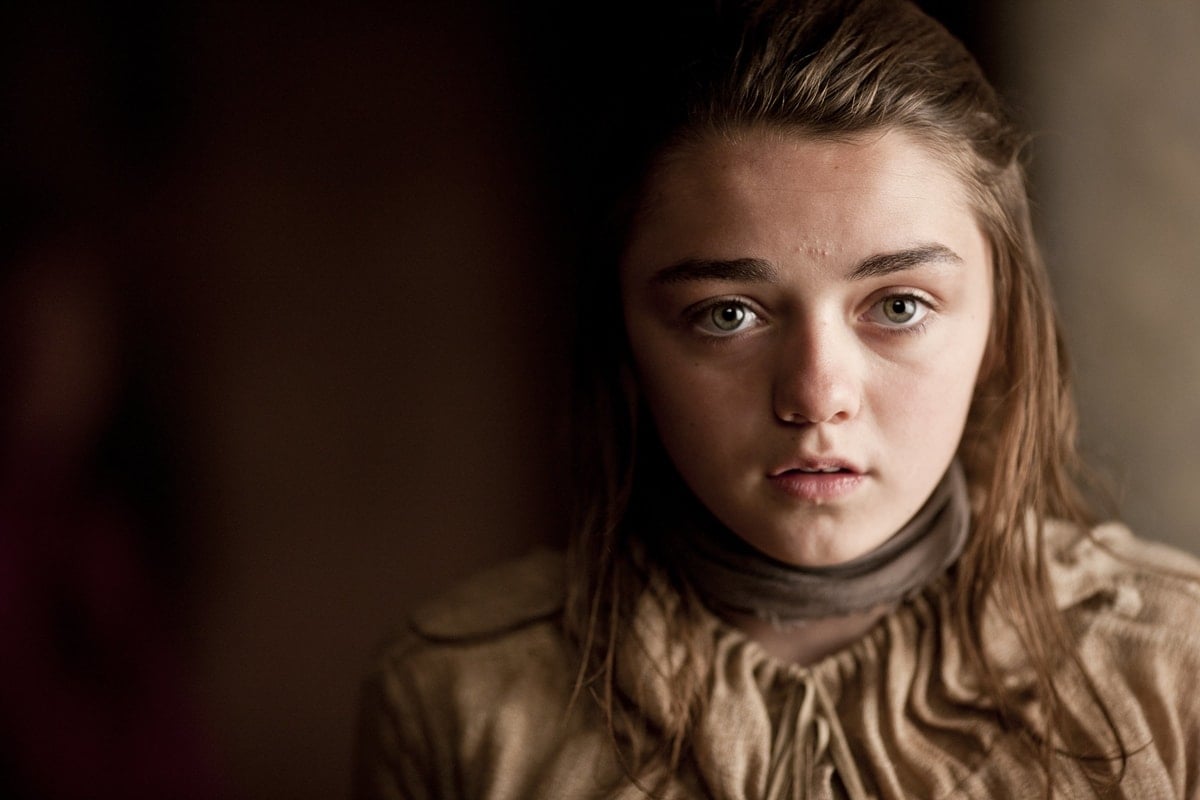 Maisie Williams was cast as Arya Stark in Game of Thrones a few months after turning 12 (Credit: HBO)
Williams was an aspiring dancer – training in ballet, tap, point, street, and freestyle – but clearly was meant to be an actress.
Her Age at the Start
At just age 12, Williams was cast in Game of Thrones. Of course, filming takes a long time, especially for a show with scenes as intricate as Game of Thrones, and by the time the show premiered, Williams had turned 14.
In fact, she turned 14 just days before the first episode premiered on April 17, 2011.
"I think that when I started becoming a woman, I resented Arya because I couldn't express who I was becoming," Williams said in an interview with British GQ in April 2022.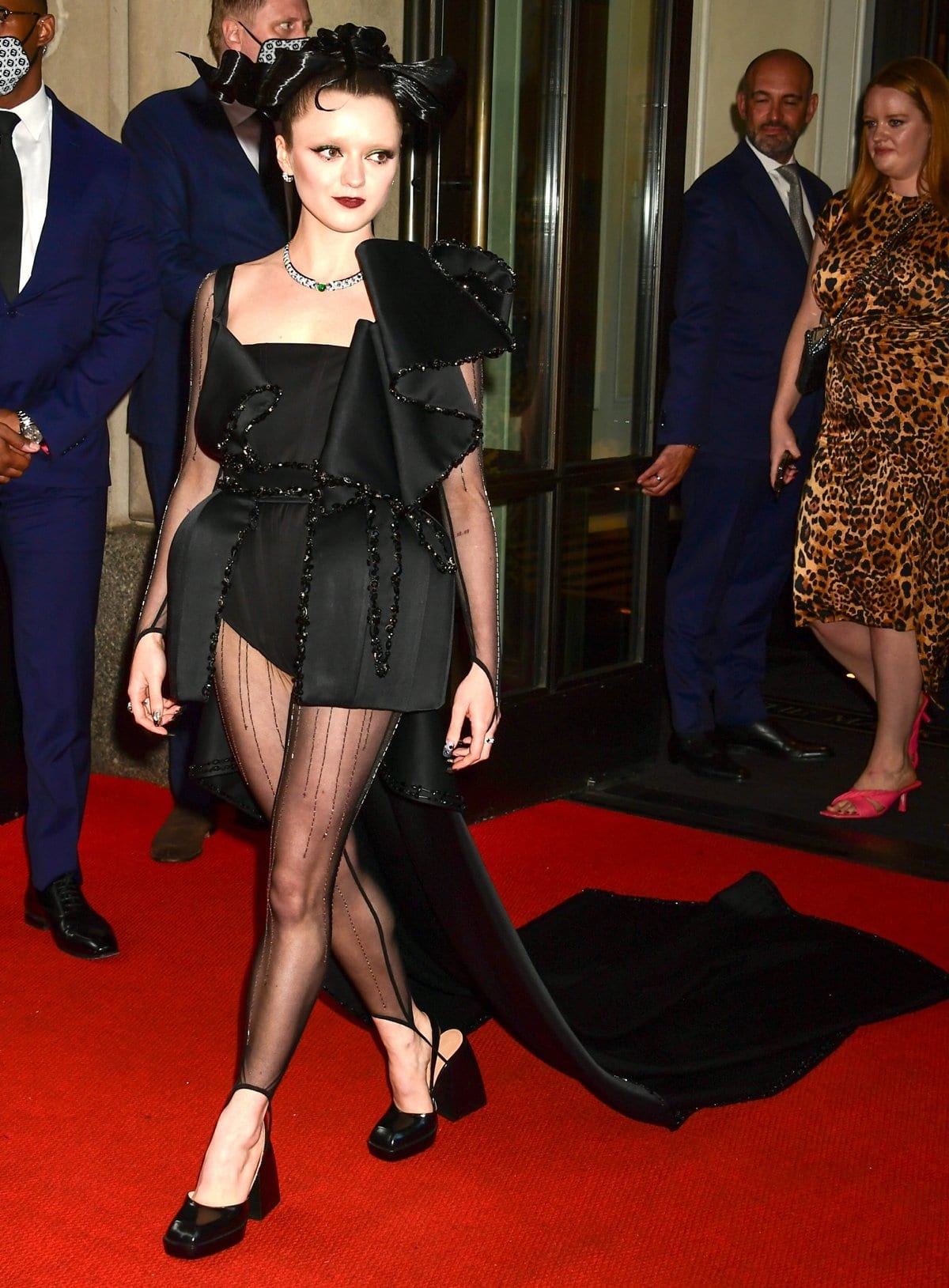 Maisie Williams in a look by her boyfriend Reuben Selby at the 2021 Costume Institute Benefit – In America: A Lexicon of Fashion at the Metropolitan Museum of Art on September 13, 2021, in New York City (Credit: Jennifer Graylock / Instarimages)
"And then I also resented my body, because it wasn't aligned with the piece of me that the world celebrated."
"I don't think it's healthy [to miss it], because I loved it. I look at it so fondly, and I look at it with such pride. But why would I want to make myself feel sad about the greatest thing that ever happened to me? I don't want to associate that with feelings of pain."
From then on, Williams has been a Hollywood starlet. Game of Thrones was an instant hit, and the entire cast was propelled into stardom.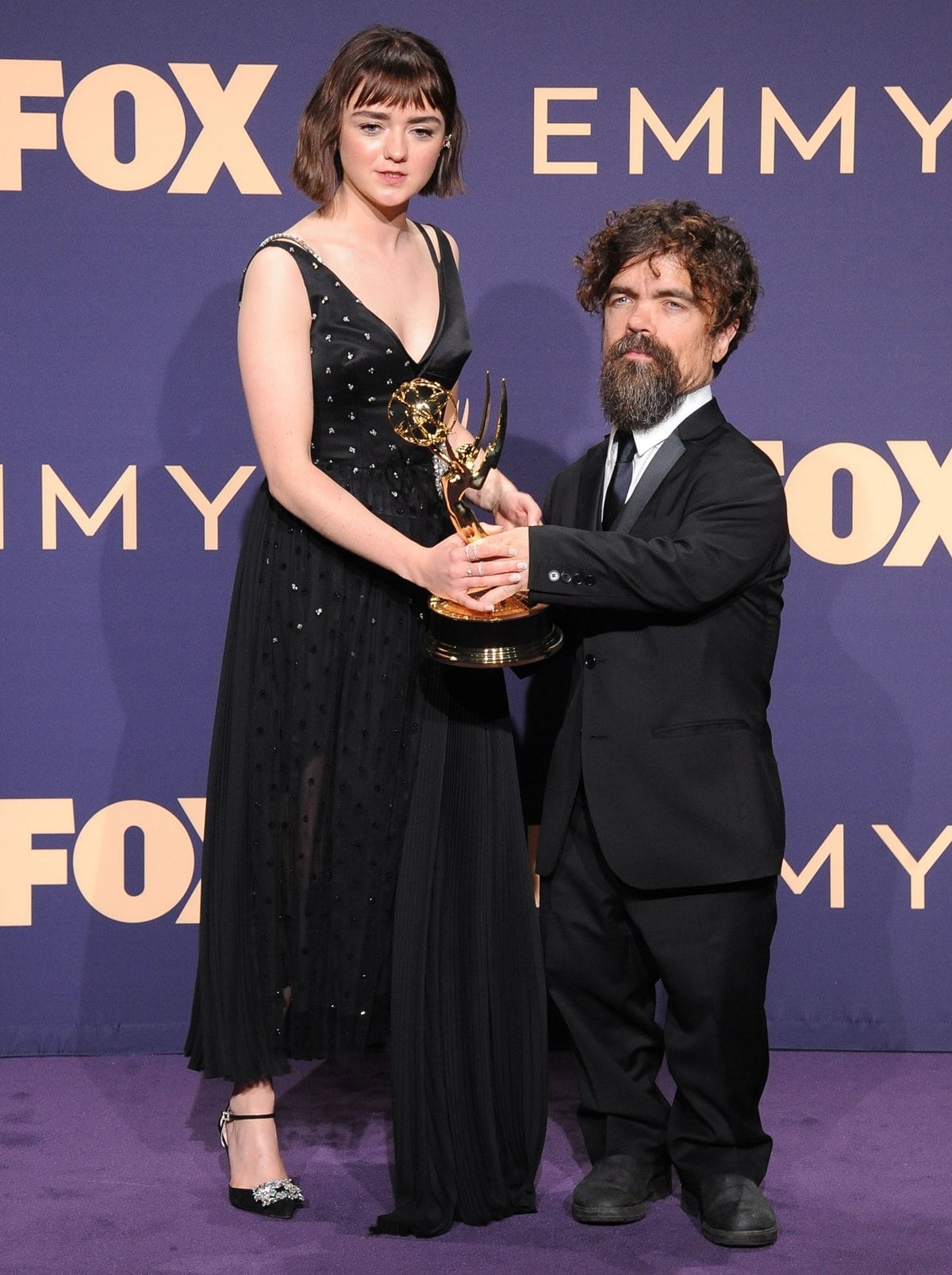 Maisie Williams and Peter Dinklage pose with the award for Outstanding Drama Series in the press room during the 71st Emmy Awards at Microsoft Theater on September 22, 2019, in Los Angeles, California (Credit: Sara De Boer / Startraksphoto)
Williams, who had just become more famous than most people can fathom, tried to return to school but was subject to intense scrutiny from her peers.
Arya Stark's 3 Most Famous Episodes
Williams didn't let the criticism of her classmates affect her too heavily, though, and she continued acting in the series until its final season. Here are some of her most famous episodes:
Season 8, Episode 2: "A Knight of the Seven Kingdoms" – In this episode, Arya Stark loses her virginity to Gendry, an unacknowledged bastard son of King Robert Baratheon portrayed by English actor Joseph Maxwell Dempsie.
"It was strange for me having known [Williams] since she was 11 or 12 years old and being asked to play out a scene like that," Dempsie told Esquire about the sex scene.
Maisie Williams and Joe Dempsie have both talked about the filming of their Game of Thrones sex scene (Credit: INFphoto)
"That discomfort I had initially seemed to have been shared by quite a lot of people who have watched that episode, too."
"But I found the subsequent conversation actually really quite interesting. What that scene ended up doing was forcing people to confront their own hypocrisy in a way," he added.
"That's something that happens to us all," Dempsie explained. "We all start off young and then the majority of us start having sex and we're all perfectly capable of finding that journey out for ourselves. But we still find it difficult to watch someone else take that journey, say, on a TV screen."
Arya Stark (played by Maisie Williams) loses her virginity to Gendry (Joe Dempsie) in A Knight of the Seven Kingdoms, the second episode of the eighth season of HBO's fantasy television series Game of Thrones (Credit: HBO)
Williams believed the script to be fictional, as the writers had given the actors fake scripts before, but the storyline was totally legitimate, and fans watched as the character became a woman.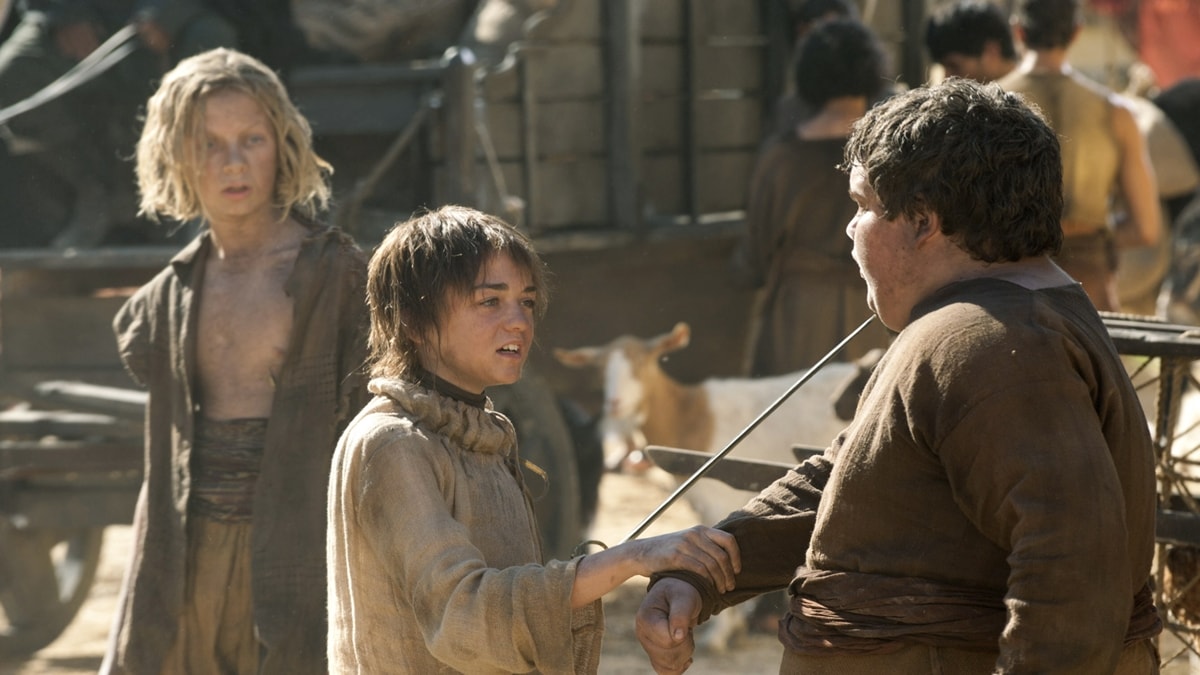 Eros Vlahos as Lommy Greenhands, Ben Hawkey as Hot Pie, and Margaret Constance "Maisie" Williams as Arya Stark in "Fire and Blood," the tenth and final episode of the first season of the HBO medieval fantasy television series Game of Thrones (Credit: HBO)
Season 7, Episode 7 "The Dragon and the Wolf" – After reuniting with her sister, Arya kills Petyr Baelish after it's determined he's been responsible for the fate of the Stark family.
Season 8, Episode 3: "The Long Night" – A man's fate is in the hands of Arya Stark once again when she kills the Night King with her Valyrian steel knife, defeating his entire army.
Her Age at the End of Game of Thrones
By the time the show ended, Williams had, of course, aged significantly. Williams was 22 when the series ended, having given a decade of her life to filming and promoting the show.
Maisie Williams Now
Game of Thrones has been off the air for a few years now, and Maisie Williams has had a chance to review her time on the show and determine her next steps.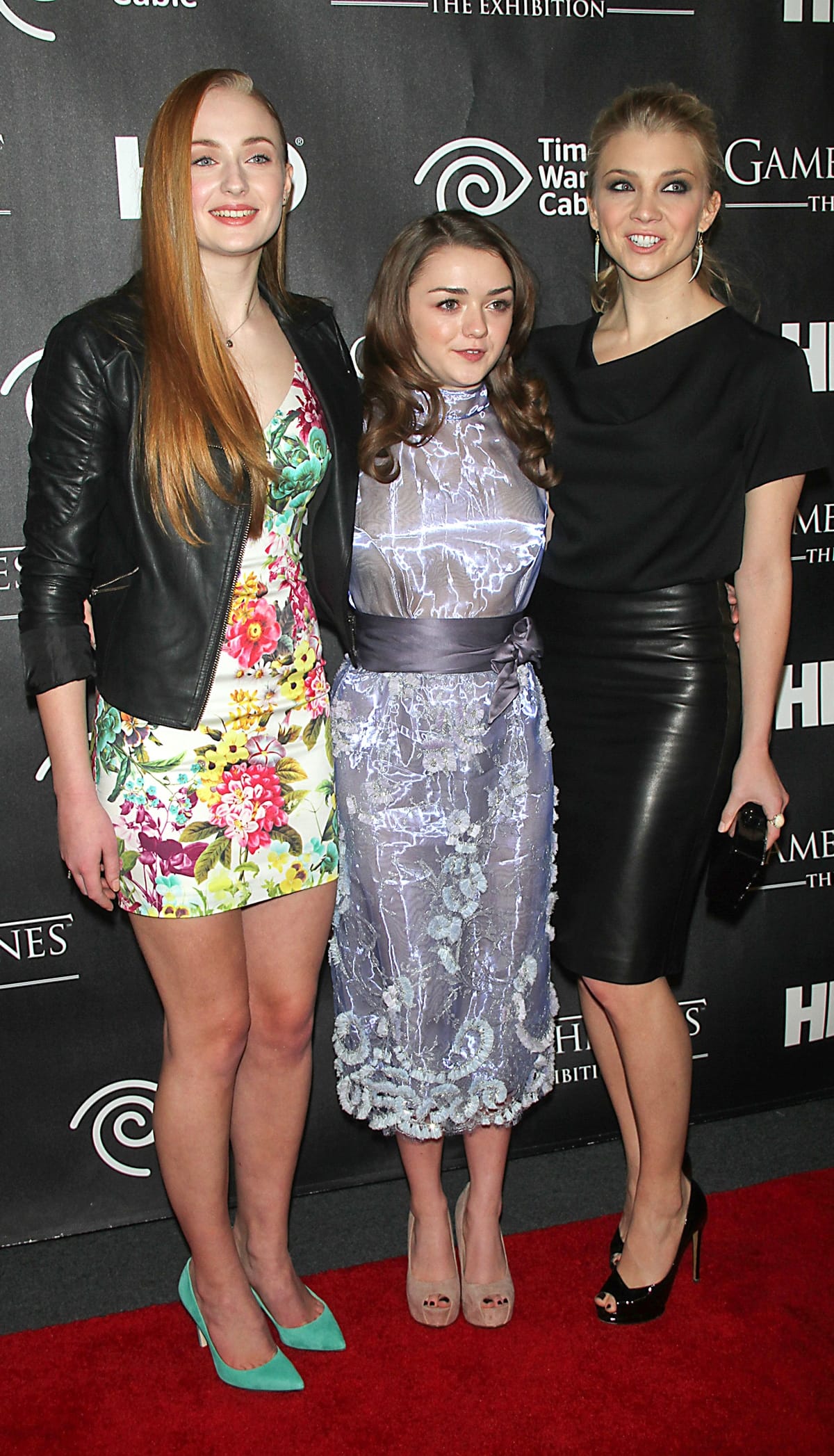 Actresses Sophie Turner, Maisie Williams, and Natalie Dormer attend 'Game Of Thrones' The Exhibition New York Opening at 3 West 57th Avenue on March 27, 2013, in New York City (Credit: Roger Wong / INFphoto)
The actress has copped to resenting the character she played as it hindered her ability to express herself as a woman.
Now, though, she looks back at her time on the show fondly and hasn't written off the possibility of a spin-off series.
Maisie Williams looked stunning in a sleeveless Antonio Berardi silk dress featuring dégradé sequin embellishments and a tulip skirt (Credit: WENN)
Maisie Williams is nothing short of a total badass in "Game of Thrones." But on the red carpet in May 2016, she came off as a typical sweet and playful young girl.
The then 19-year-old actress opted for a very feminine look at the 2016 British Academy Television Awards, wearing a pink sleeveless prom dress from Antonio Berardi's Fall 2016 collection.
She was ladylike in the sequined pink frock that featured a tulip skirt, a round neck, and a hem that fell above her knees.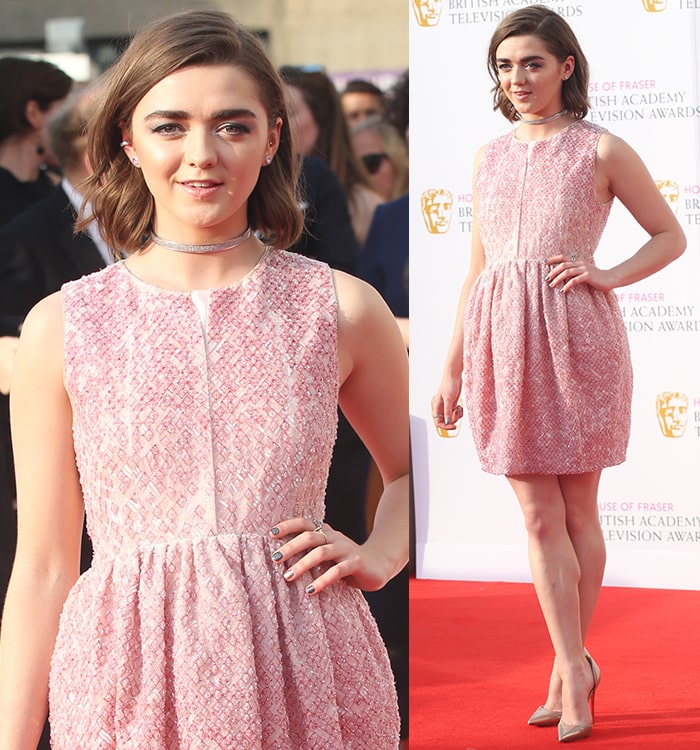 Maisie Williams flaunts her legs at the British Academy Television Awards (BAFTAs) 2016 held at the Royal Festival Hall in London on May 8, 2016 (Credit: Lia Toby / Mario Mitsis / WENN)
Maisie styled the age-appropriate look with a shimmering Eddie Borgo choker, stud earrings, ear cuffs, and a couple of rings.
She kept things elegant by slipping her feet into a pair of gold pumps by Christian Louboutin.
Maisie Williams wears a choker from award-winning American designer Eddie Borgo (Credit: WENN)
To round out the look, she wore her short brunette tresses in loose waves and sported pink lipstick and shimmering eye makeup.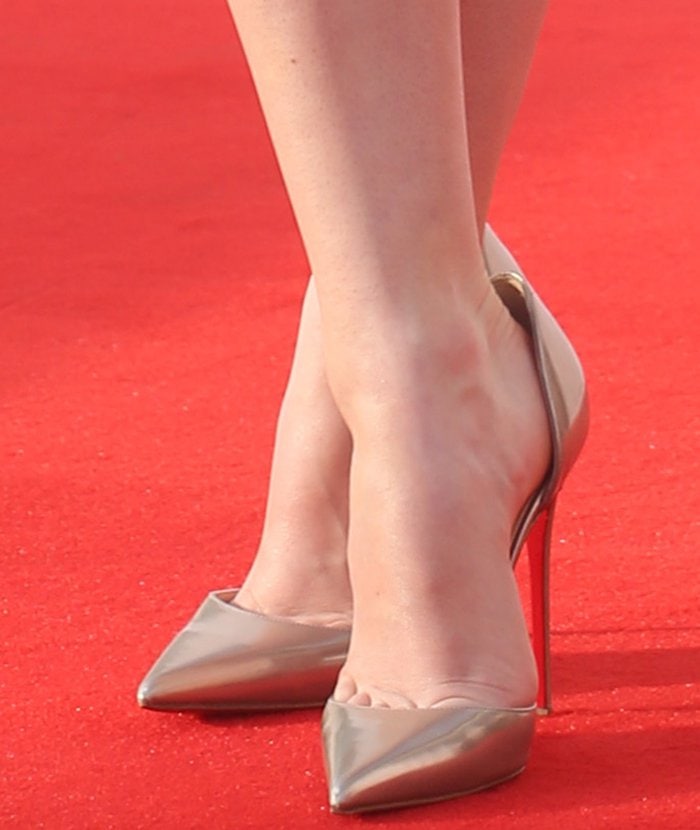 Maisie Williams shows off her feet in Christian Louboutin pumps (Credit: WENN)
Maisie selected the popular Christian Louboutin "Iriza" pumps, which feature a d'Orsay silhouette, pointed toes, and four-inch stiletto heels.
You can check out these pumps in different versions at Nordstrom, Matches Fashion, Saks Fifth Avenue, and Mytheresa.
Christian Louboutin "Iriza" Pumps, $675-$795