Remember those studded multi-buckled boots from Chloe we spotted on Diane Kruger, Kate Bosworth, and Ashley Tisdale? Well, it looks like those shoes have a serious fan base in Hollywood because yet another celebrity was spotted sporting a pair just yesterday – Mandy Moore.
Who'd have thought, right? Whenever we think of Mandy Moore, we think of someone preppy, feminine, and girly. But guess what? Looks like she can do rocker chick too.
Check out the way she wore those boots and tell us if you like it: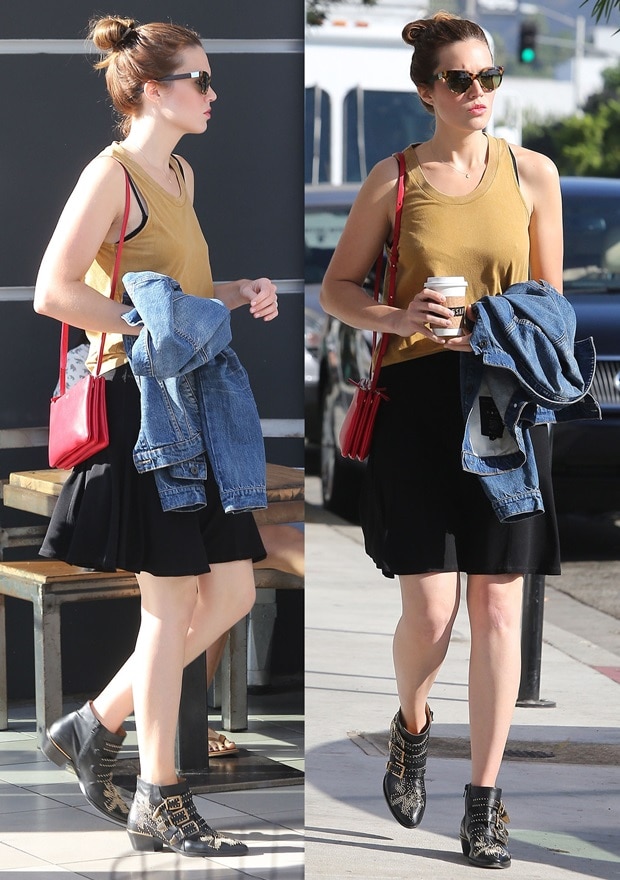 Mandy Moore flaunting her gorgeous legs in West Hollywood on October 3, 2012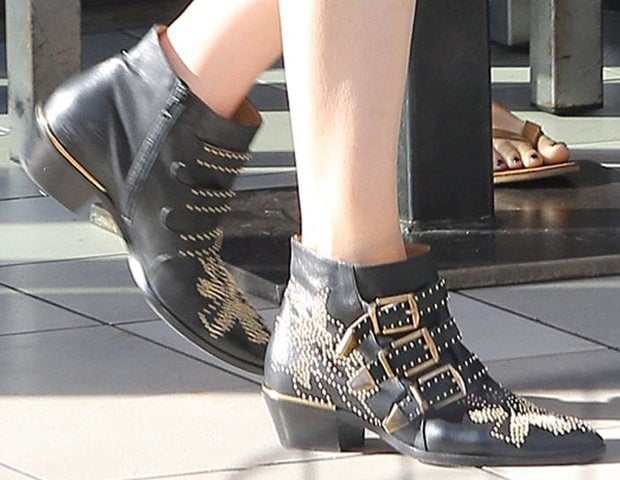 Mandy Moore shows off her black studded Chloe boots
Well, any thoughts? Do you like the mix she put together? We can't say the outfit is spot-on, but we have to admit, she looks good in those multi-buckled booties, yes?
Now if you've been dying to own a pair and have been pondering on it for so long, we suggest you stop thinking and start buying. The one store you have to head to would be SAKS. They have the Chloe 'Susanna' in six different colors. Yes, you read that right, a total of SIX!
Chloe 'Susanna' Studded Buckle Ankle Boots
Black and Blue, $1,345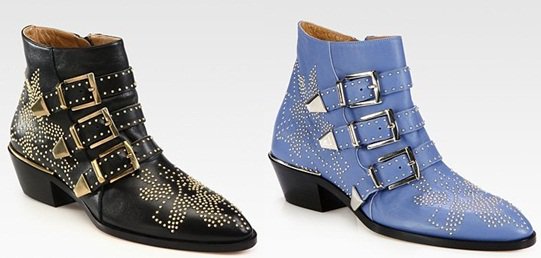 Red and Ivory, $1,345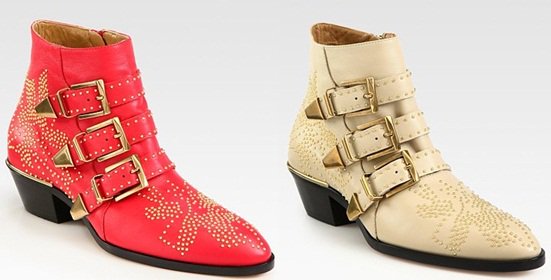 Navy, $1,345 and Grey Python, $1,820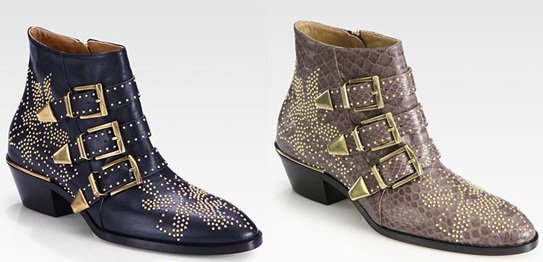 If you just landed on this page and are not familiar with the Chloe 'Susanna', these designer boots come with triple buckles, 2 inch thick stacked heels, and ultra-luxe gold studs all over. It is also a popular choice among celebrity fashionistas like Mandy.
If you're on a budget, you can try the Jeffrey Campbell 'Starburst' ankle boots as an alternative.
Jeffrey Campbell 'Starburst' Booties, $220 at Amazon
Credit: Danny / WENN