Margot Robbie just celebrated her 26th birthday, which made her reminisce about past birthdays. Did you know Margot held a crazy 24-hour birthday party when she turned 24?
The "Suicide Squad" actress talked about her past birthday celebrations during a recent appearance on "Jimmy Kimmel Live!"
She also mentioned spending her 25th birthday in costume and filming as the character Harley Quinn.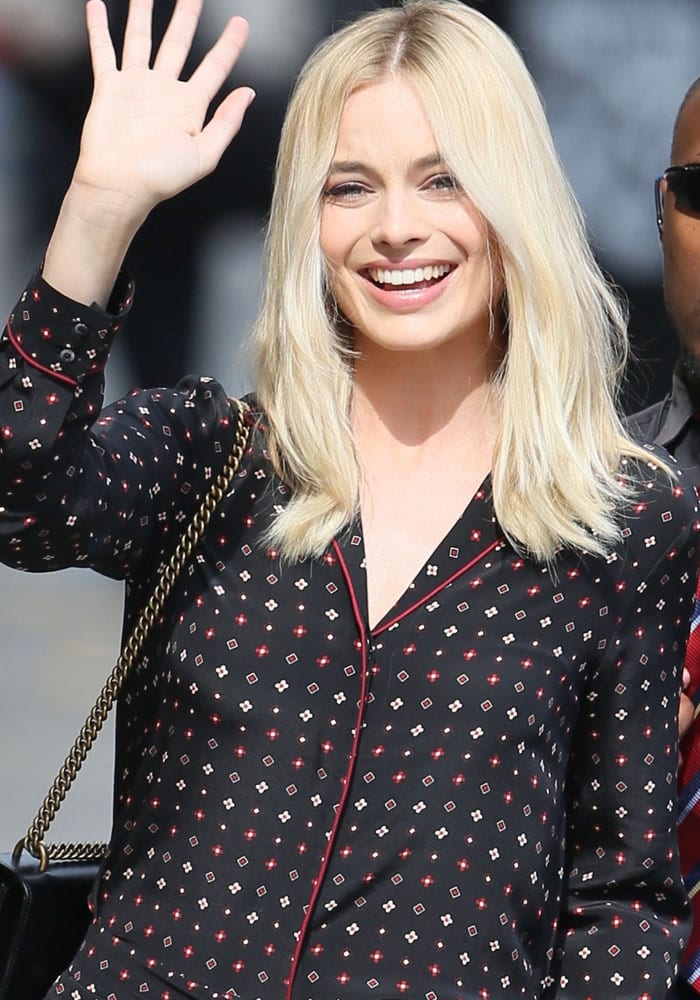 Margot Robbie wears her blonde hair down as she arrives at ABC studios for an appearance on "Jimmy Kimmel Live!" on June 29, 2016, in Los Angeles (Credit: Michael Wright / WENN)
Margot Elise Robbie was spotted arriving at ABC Studios in Los Angeles to sit down with Jimmy Kimmel. She was born on July 2, 1990, in Dalby, Queensland, to Doug Robbie, a former sugarcane tycoon and farmer, and Sarie Kessler, a physiotherapist.
The actress, who plays Jane in the latest The Legend of Tarzan movie, arrived on the set in a pajama-like outfit by Thakoon.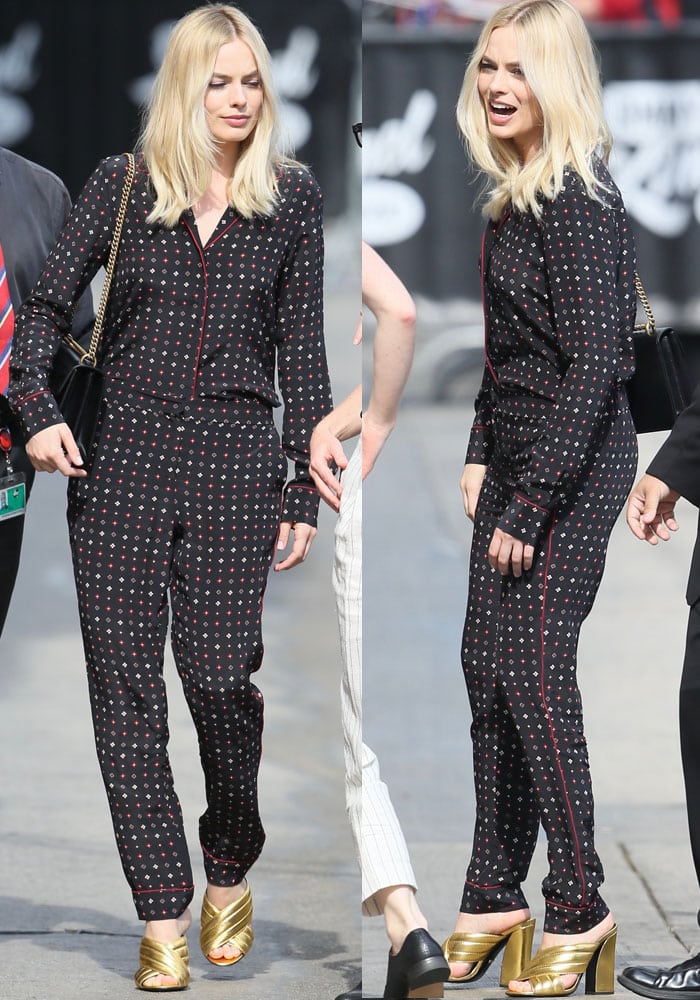 Margot Robbie wears a pajama-inspired Thakoon set as she arrives at ABC Studios (Credit: Michael Wright / WENN)
Margot dressed up her ensemble sparingly with jewelry from Jennifer Fisher.
She completed her outfit with a pair of gold "Webby" mules and the "GG Marmont" heart leather shoulder bag — both by Gucci.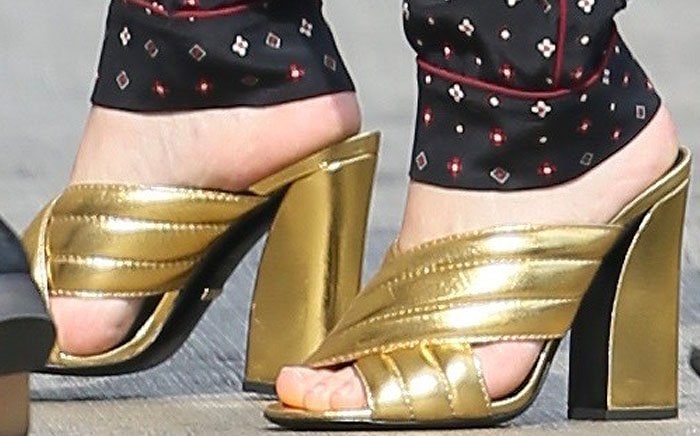 Margot Robbie's feet in gold Gucci mules (Credit: Michael Wright / WENN)
So, how exactly does one celebrate a birthday for 24 straight hours? Margot filled us in.
The celebration opened with a champagne breakfast and Western costumes. It continued on with karaoke and more costume changes before circling back to another champagne breakfast.
Margot Robbie said she plans to celebrate her 26th birthday with a Hawaiian luau. However, she revealed that her 24th birthday was a 24-hour party that she had been planning since she was 16.
"We ended up at progressively filthier and filthier bars until, at 9 am, we full-circle ended up back in our courtyard and popped another bottle of champagne," Robbie shared.
According to her, the party started at 9 a.m. with a champagne breakfast and included costume changes throughout the day.
The party lasted until 9 a.m. the next day and ended with champagne. Kimmel commented, "That sounds really fun and also exhausting at the same time."
You can shop Margot's Gucci "Webby" mules in gold (and other varieties, as well) at Mytheresa and Farfetch.
These striking Webby mules feature quilted crossover straps at the open-toe front and are elevated on a high-block heel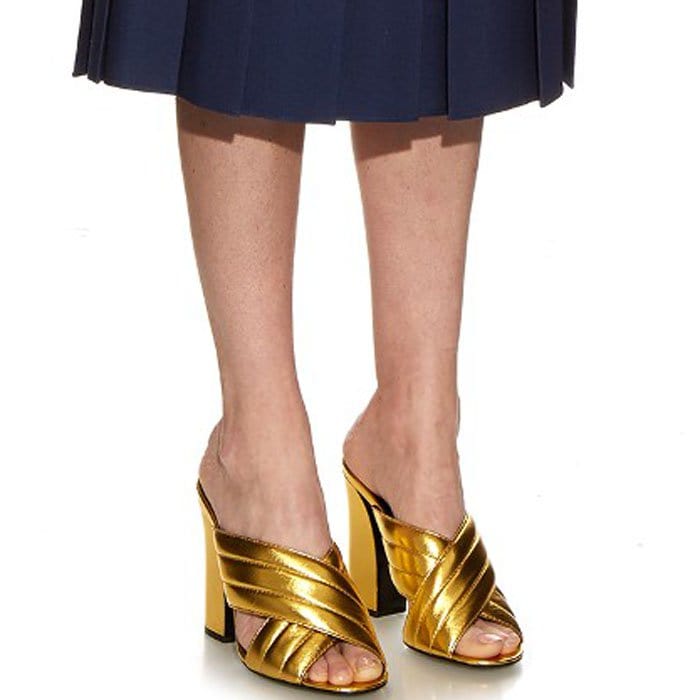 Gucci brings high glamour to the classic mule this season with metallic-gold leather
Gucci "Webby" Mules, $529.10 – $990