Margot Robbie just celebrated her 26th birthday, which made her reminisce about birthdays of the past. Did you know Margot held a crazy 24-hour birthday party when she turned 24?
The "Suicide Squad" actress opened up about her crazy celebration on "Jimmy Kimmel Live!" She also mentioned that she spent her 25th birthday in costume and filming as character Harley Quinn.
Margot was spotted arriving at ABC Studios in Los Angeles to sit down with Jimmy Kimmel.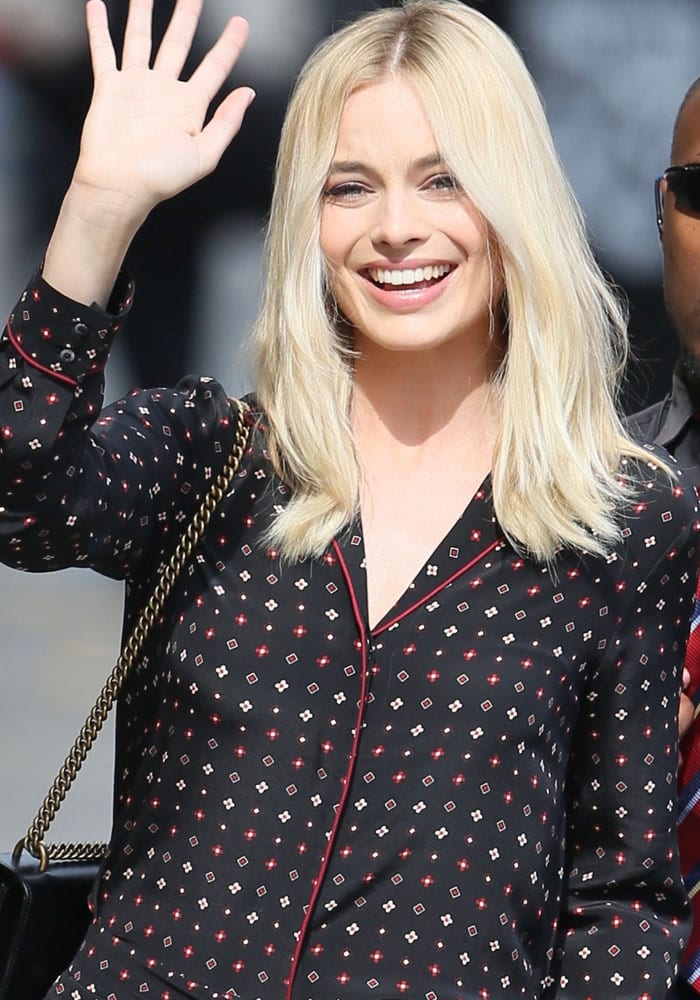 Margot Robbie seen arriving at the ABC studios for "Jimmy Kimmel Live!" in Los Angeles on June 29, 2016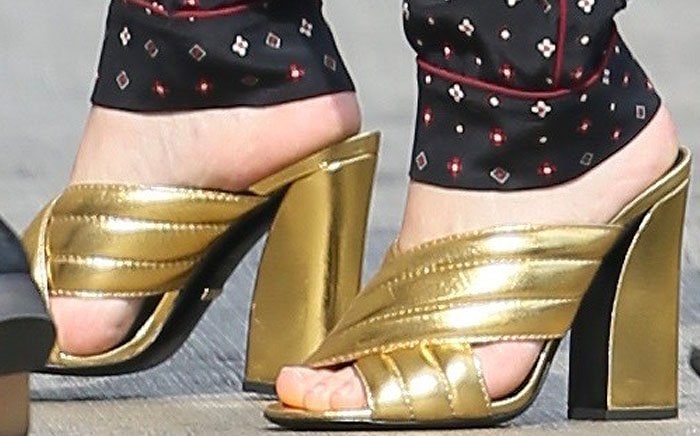 Margot adds a touch of fun glamour to her style with the Gucci 'Webby' Mules in gold
The actress, who plays Jane in the latest "The Legend of Tarzan" movie, arrived on the set in a pajama-like outfit by Thakoon, so we're guessing she went for a "comfort" theme. Margot dressed up her ensemble sparingly with jewelry from Jennifer Fisher. She finished her look off with a pair of gold "Webby" mules and the "GG Marmont" heart leather shoulder bag by Gucci.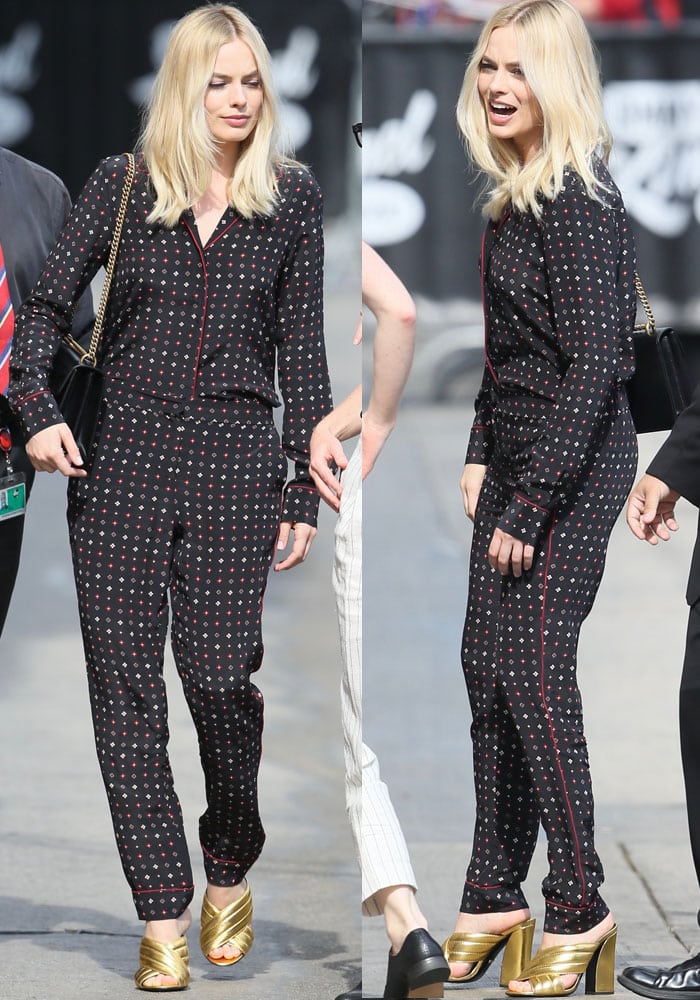 Margot chooses a comfortable pajama-like outfit by Thakoon for her "Jimmy Kimmel Live!" appearance
 So, how exactly does one celebrate a birthday for 24 straight hours? Margot filled us in. The celebration opened with a champagne breakfast and Western costumes. It continued on with karaoke and more costume changes, before circling back to another champagne breakfast.
Watch Margot talk about spending her following birthday on the set of the highly anticipated "Suicide Squad."
See Margot's Gucci "Webby" mules in gold (and other varieties, as well) at Nordstrom, Matches Fashion, Neiman Marcus and Harrod's.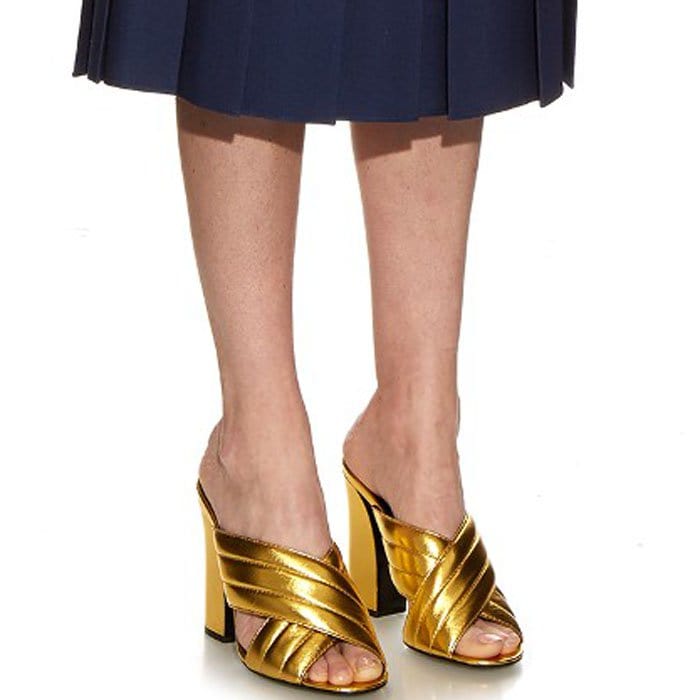 Gucci "Webby" Mules, $529.10 – $990 at Nordstrom, Matches Fashion, Neiman Marcus and Harrod's
Credit: Michael Wright / WENN