Mariah Carey was born on March 27, in either 1969 or 1970. She is an American pop singer and is well known for her exceptional vocal range- specifically, she is capable of achieving incredible whistle notes. Nick Cannon's ex-wife was one of the most successful female artists of the 1990s and is a household name to this day.
After graduating from high school, Mariah Carey moved to New York City to pursue her career. She was signed by Columbia Records not long after.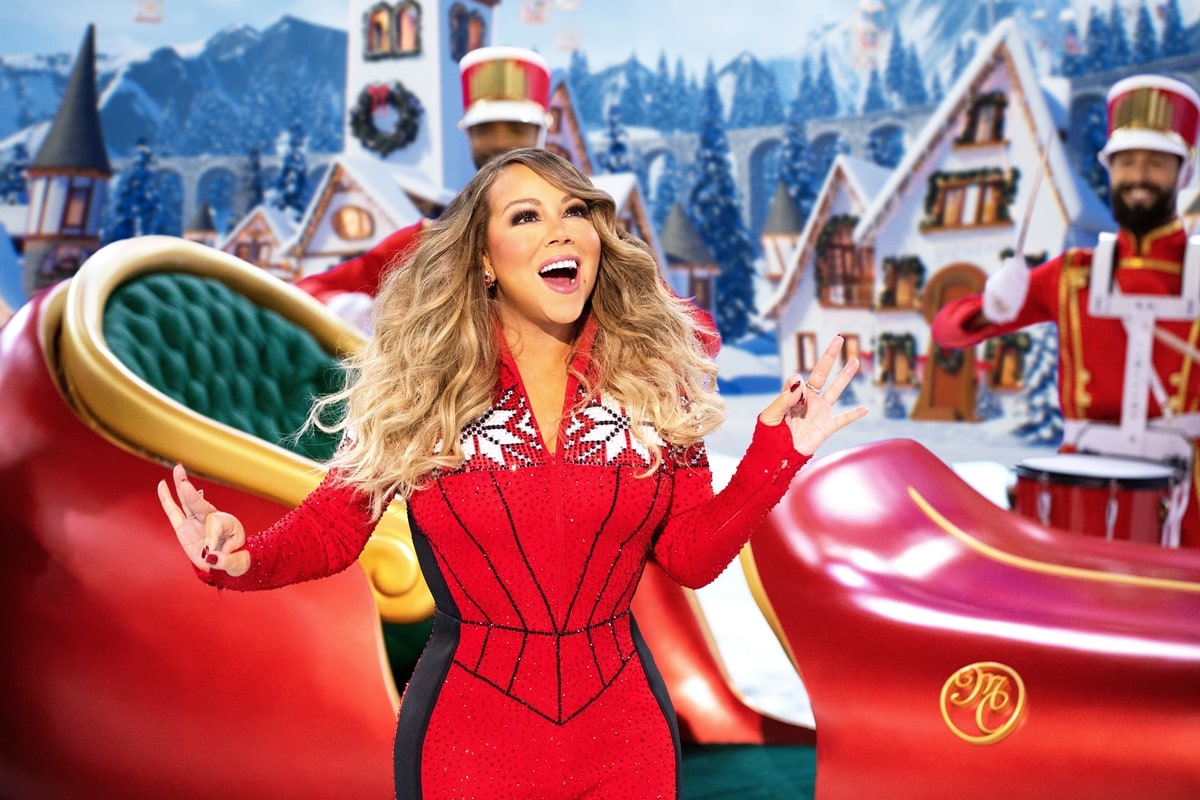 Mariah Carey sings some of her favorite Christmas songs in Mariah Carey's Magical Christmas Special (Credit: Apple TV+)
Her debut album, Mariah Carey, released in 1990, showcased her incredible vocal range and was an overnight success. Throughout the next decade, she would subsequently release several other chart-topping albums that all achieved commercial success.
In 2001, Carey signed an $80 million contract with Virgin Records that made her the highest-paid recording artist at the time.
However, in 2001, her career was put on the back burner when she was hospitalized for severe mental health issues. Years later, in 2018, she would reveal to the public that she had been diagnosed with bipolar disorder.
Mariah Carey promotes her seventh studio album Rainbow in Amsterdam, Netherlands, on September 18, 1999 (Credit: Robert Hoetink / Shutterstock)
Due to this setback, in 2002, Virgin Records terminated its contract with Carey. Later that year, she signed with Island/Def Jam, and released several other successful albums with the company.
Mariah Carey has 19 number-one songs on the Billboard singles chart, making her one of the most successful artists of all time.
What Christmas Music Does She Have?
Mariah Carey has come to be known as the Queen of Christmas. Her single "All I Want for Christmas Is You" was released in 1994 and is the best-selling Christmas single of all time, according to the Nielsen Company.
"All I Want for Christmas Is You" was released as the lead single for her first full Christmas album, titled "Merry Christmas." The album was also released in 1994 and features classic songs like Silent Night alongside other original pieces.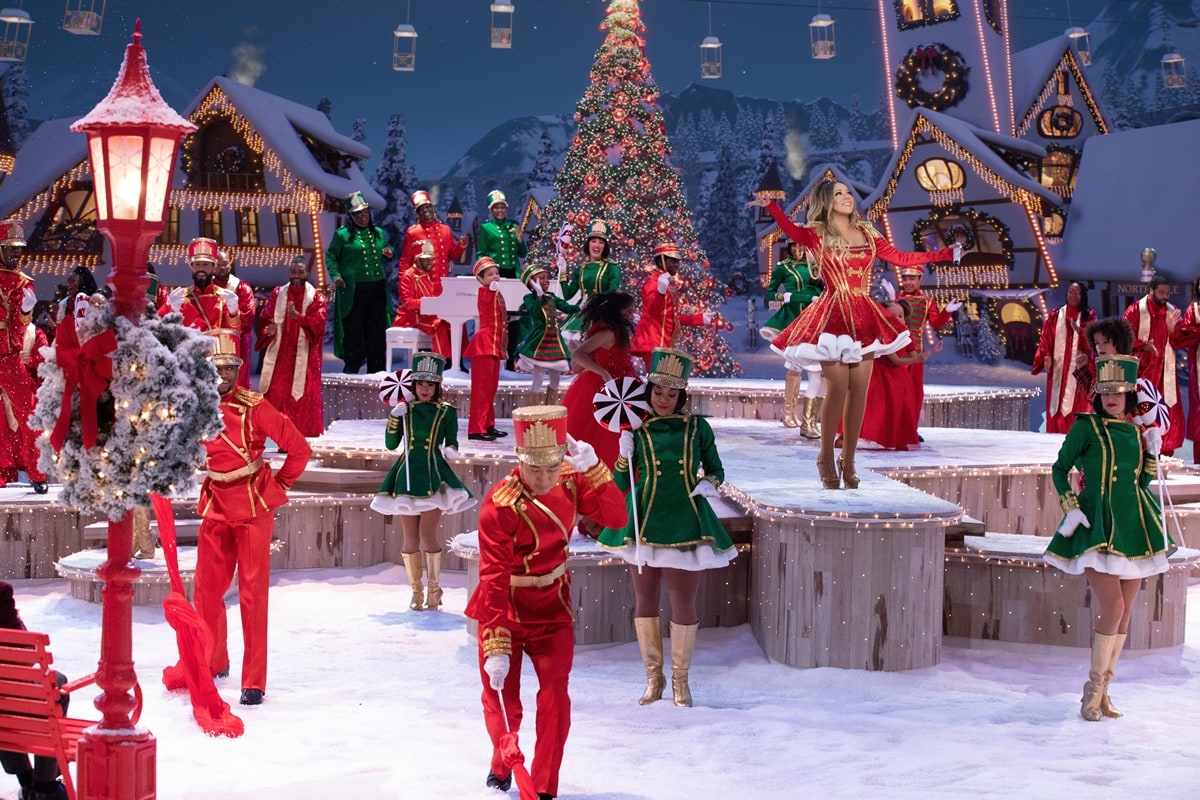 Mariah Carey debuted a new music video for "All I Want for Christmas Is You" in December 2019 (Credit: Apple TV+)
She has also released additional Christmas albums in 2010, 2019, and 2020, all directly inspired by her original album. She also released a "Super Festive" version of "All I Want for Christmas Is You" with Justin Bieber in 2011, which was certified gold.
Her Top Song: All I Want For Christmas Is You
"All I Want for Christmas Is You" was written and produced by Mariah Carey and Walter Afanasieff. It is a pop song all about love, where Carey sings about how she doesn't care about any of the gifts that come with Christmas- all she wants is her lover.
Mariah claims to have written the song in just one hour- the most lucrative hour of her life. The song has become a new Christmas classic and surges in popularity every holiday season.
Mariah Carey as Melissa, Lacey Chabert as Kristin, and Brennan Elliott as Danny in the 2015 American Christmas television film A Christmas Melody (Credit: Hallmark Channel)
"All I Want for Christmas Is You" received critical acclaim, and became a global commercial success, topping the charts in twenty-six countries including Australia, Canada, France, and Germany.
However, despite its immense popularity, it didn't hit number one on the US Billboard Hot 100 until 2019, 25 years after its initial release.
This delayed rise to the top broke several records and further contributed to the song's iconic status. "All I Want for Christmas Is You" is the best-selling holiday song by a female artist, with an estimated sales of over 16 million copies worldwide. This also makes it one of the best-selling singles in music history, and it is certified Diamon by RIAA.
Mariah Carey's Net Worth
As of 2022, Mariah Carey's net worth is estimated to be approximately $320 million.
Considering she is one of the 15 best-selling musical artists in history with over 200 million global record sales, the numbers add up.
Mariah Carey her classic song "All I Want for Christmas Is You" for the crowd at the 82nd annual Rockefeller Christmas Tree Lighting Ceremony at Rockefeller Center on December 3, 2014 (Credit: Bill Davila / Startraksphoto)
She is the second best-selling female artist of all time, behind only Madonna, and has more number-one hits than any other female writer or producer in history.
Mariah Carey's net worth of $320 million is very explainable, considering she's managed to rack up a whopping 200 million record sales since the start of her career.
Not to mention, with a song like "All I Want for Christmas Is You" being so crucial to the holiday season, her net worth goes up every single year without Carey even lifting a finger.
Mariah Carey's Annual Christmas Income
The holidays are always a lovely time of year, but perhaps even more so for Mariah Carey than most of the world. While she has several Christmas albums out, "All I Want for Christmas Is You" contributes to the vast majority of Carey's holiday income.
In December 2021, the song reached a whopping 1 billion streams on Spotify. Alongside those streams come royalties for Mariah Carey. MRC data has previously reported that Mariah Carey earns at least one cent every time the song plays.
Mariah Carey is believed to make $600,000 to $2 million in royalties from "All I Want for Christmas Is You" every holiday season (Credit: Debby Wong / Shutterstock)
Most recently, in 2019 and 2020, she made an estimated 1.7 and 1.9 million, respectively. It is unknown exactly how much she made in 2021, but it is likely in the same range- perhaps even higher, thanks to her 1 billion streams milestone. A 2016 study published in The Economist estimates that Carey makes about $2.5 million per year from the song.
In total, Mariah has earned at least $72.5 million in passive income over the years through streams on platforms like Apple Music and Spotify alone. When album sales, downloads, licensing, brand deals, and other royalties are brought into consideration, the number increases even further.
Overall, "All I Want for Christmas Is You" will go down as one of the best Christmas songs of all time, and Mariah Carey earns millions of dollars every single holiday season because of it.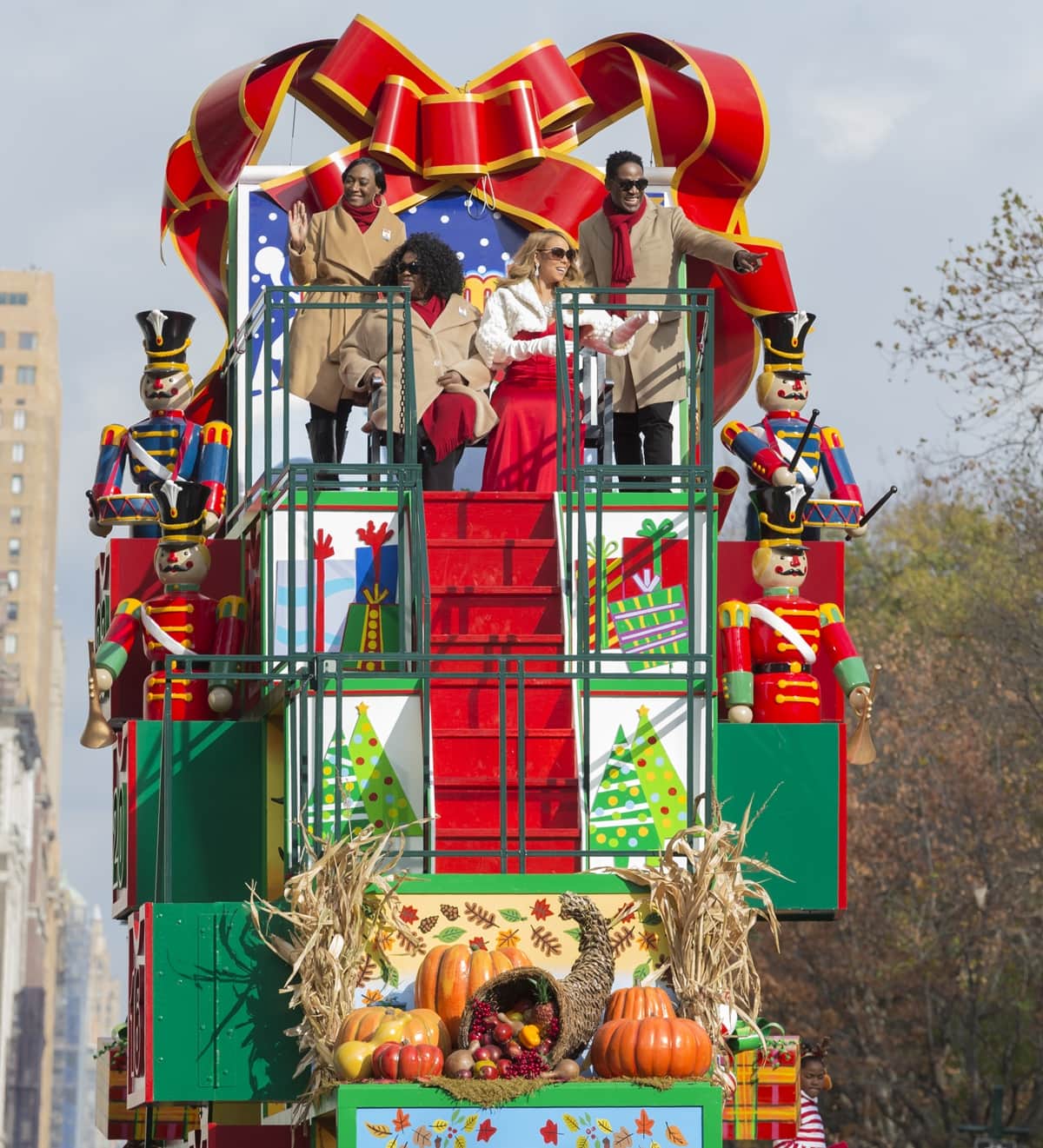 Mariah Carey attends the 2015 Macy's Thanksgiving Day Parade on Central Park West on November 26, 2015, in New York City (Credit: Lev Radin / Shutterstock)
"I think that the story has taken on different layers," Carey told Parade in an interview. "I started writing that on a little DX7 or Casio keyboard that was in this little room in the house that I lived in at the time in Upstate New York lifetimes ago. Just writing down everything that I thought about. All the things that reminded me of Christmas that made me feel festive that I wanted other people to feel."
"If someone said to me, 'What's the lyric that stands out?' To me in that song it is, 'I won't ask for much this Christmas, I won't even wish for snow,'" said Carey.
"Because when I first wrote that song I was very, very early on in my career and I was still thinking about childhood stuff when I did wish for snow every year. So, for me to say, 'I won't even wish for snow?' That's bleak. I don't want to have a non-snowy Christmas."
In December 2019, Mariah Carey arrived in silver Giuseppe Zanotti Betty platform sandals at the Empire State Building to light up the building in honor of the 25th anniversary of her newly crowned Billboard Hot 100 No. 1 hit "All I Want for Christmas Is You" in New York City.
Mariah Carey participates in the ceremonial lighting of the Empire State Building to commemorate the 25th anniversary of the release of her single "All I Want For Christmas Is You" in New York City on December 17, 2019 (Credit: Instar / WENN)
Styled by Jason Rembert, the Merry Christmas diva sparkled in an Alexandre Vauthier silver metallic long-sleeve dress featuring a plunging neckline and calf-baring slit.
All I Want For Christmas Is You reached number one on the Billboard Hot 100 for the first time, 25 years after its original release, subsequently breaking several chart records (Credit: Instar / WENN)
The same month, her iconic Christmas song reached No. 1 on the Billboard Hot 100 for the first time since its release in 1994. It made its debut as an EP and not a single, meaning it wasn't allowed to compete in Billboard's Hot 100.
This rule lapsed in 1998, however, allowing the All I Want for Christmas Is You to chart on the Billboard Hot 100 (peaking at No. 83 in January 2000).
The song was co-written with Walter Afanasieff and peaked at number six on the Billboard Hot Adult Contemporary and at No. 12 on the Hot 100 Airplay chart.
Mariah Carey's dress from Alexandre Vauthier features a plunging neck, a rear zip fastening, structured shoulders, long sleeves, rhinestone embellishments, a long length, and a back slit at the hem (Credit: Instar / WENN)