Mariska Hargitay finally received a star on the Hollywood Walk of Fame for her role on 'Law & Order: Special Victims Unit', which has been running for over a decade now. Aside from that, we think she truly deserves the star for founding the Joyful Heart Foundation, which is a foundation against sexual abuse and domestic violence. What's so special about her star is that it was placed right next to her mom's.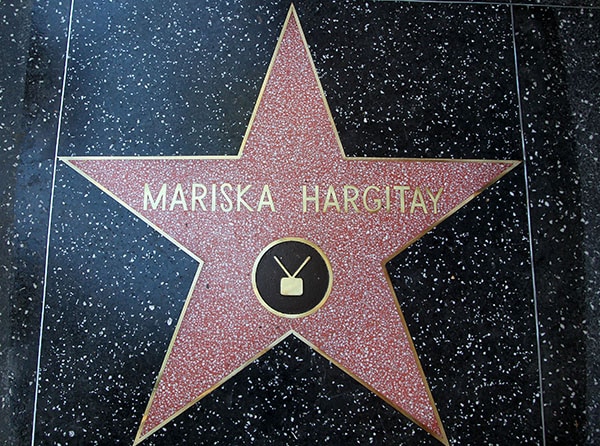 Mariska Hargitay honored on the Hollywood Walk of Fame in Los Angeles on November 8, 2013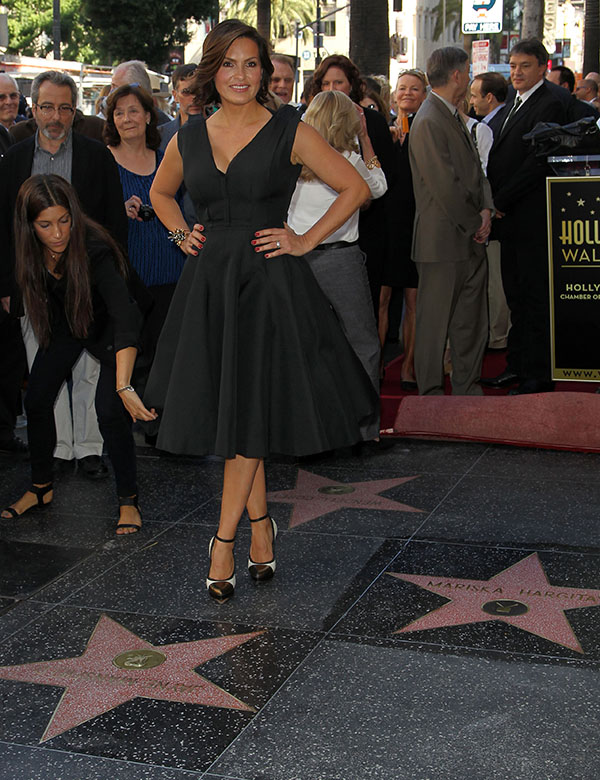 Mariska Hargitay standing next to her and her mom's, Jayne Mansfield, stars on The Hollywood Walk of Fame on November 8, 2013
Mariska was joined by her family and friends, including Hillary Swank, Kate Flannery, Debra Messing, Maria Bello, Blair Underwood, and more.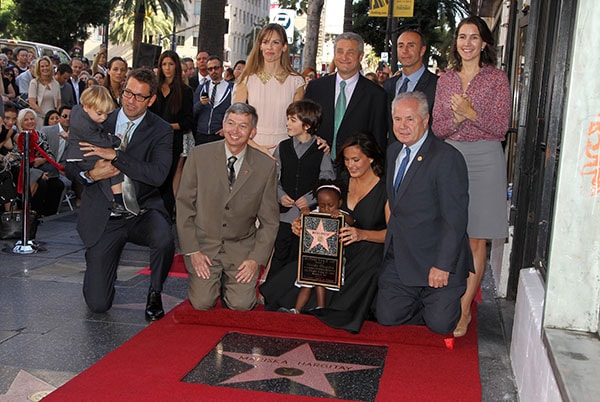 Mariska Hargitay was joined by her friends and family as she was honored with a star at The Hollywood Walk of Fame on November 8, 2013
For the event, the actress kept it simple yet very classy in a black Fall 2013 Lanvin dress. It seemed to be the perfect outfit for the very special occasion. She actually chose to wear Lanvin from head to toe, finishing her look with a pair of pumps from the same brand.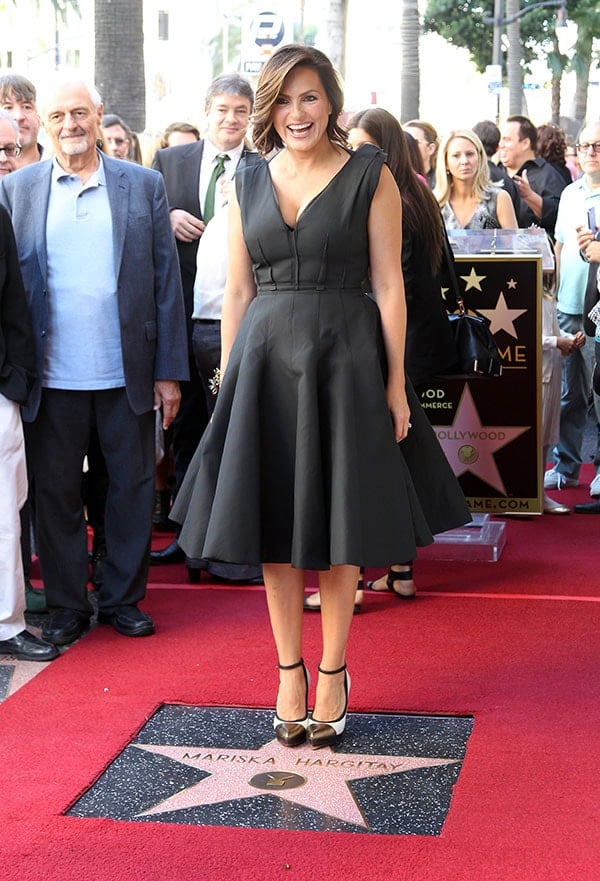 She definitely looked very elegant here. Note, too, that it was not the first time we've seen her wear the pumps. She was spotted wearing them at the NBC 2013 Fall Launch Party in September. They could be her favorite, and we can't blame her! The Lanvin pumps are very sophisticated and upped the elegance of her look. The only issue is that since she's been wearing them often, her shoes are visibly worn out! Check out the closeup pictures of her pumps.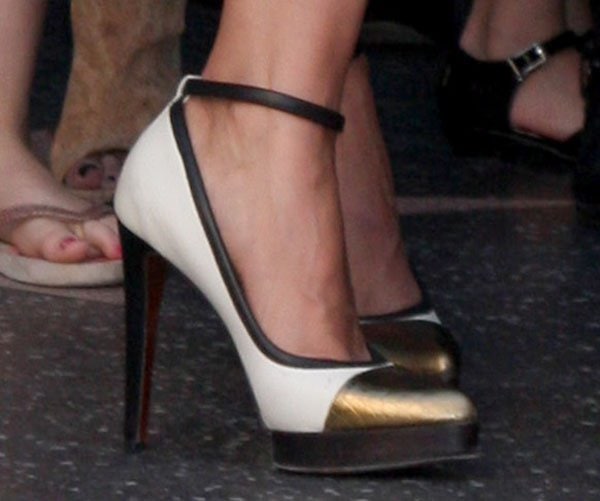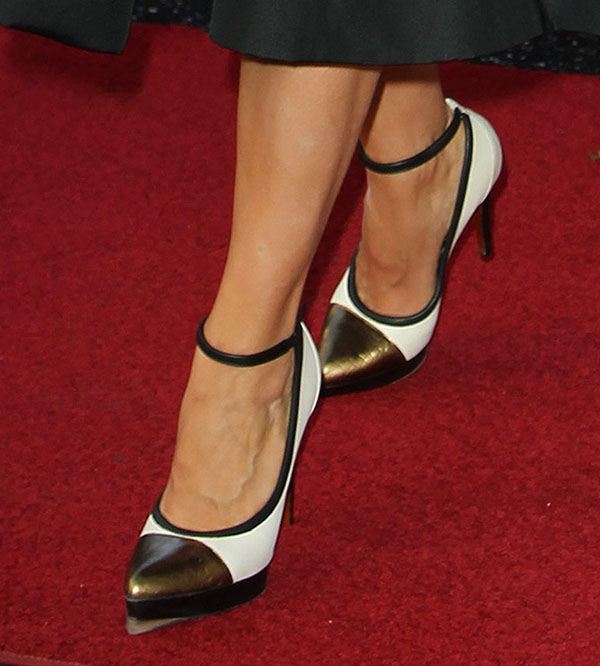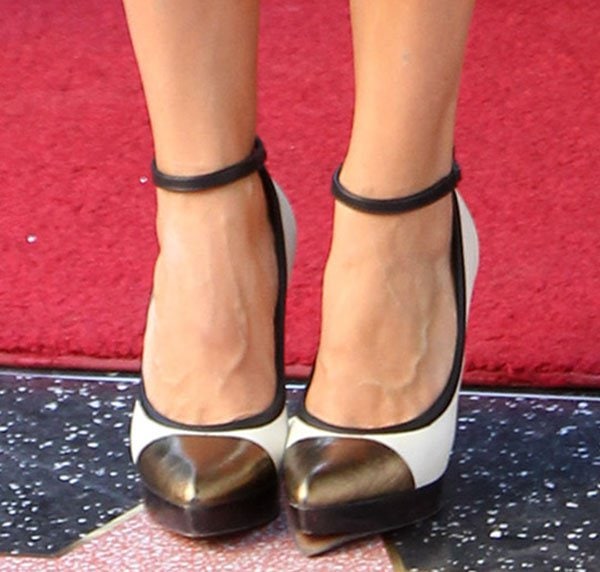 Mariska Hargitay wearing a pair of Lanvin pumps
See the sole of the left shoe? Poor pumps! We hope she'll let them rest now or at least have them fixed!
If you want these smooth calfskin leather pumps featuring bronze-tone croc-stamped toe caps, you can get them at Barneys.
Lanvin Croc-Stamped Capped-Toe Pumps, $1,250 at Barneys
Credit: Nikki Nelson/FayesVision