Japanese designer Masaya Kushino came up with a very unique collection of bird-inspired shoes.
Covered in iridescent feathers and custom-made Nishijin brocade used for kimonos, the shoes look poised to peck, strut, and fly at any moment. But prehistoric and very realistic-looking claws shaped by sculptor Atsushi Nakamura root them firmly to the ground.
Kushino said he was inspired by Edo-period Japanese artist Jakuchu Ito, whose recurring painting subjects were birds, particularly roosters and chickens. He took the inspiration a step further by also adopting Jakuchu's style of depicting real life "tinged with a bit of insanity."
These bird shoes are insane, alright, and we're really curious to see them in action, especially since Kushino claims that they are made for walking.
If you're in the Brooklyn area, you can see Masaya Kushino's "Bird-Witched" shoes in real life. They are displayed along with other shoes from other designers in the Brooklyn Museum's "Killer Heels: The Art of the High-Heeled Shoe" exhibition.
Masaya Kushino's Bird Shoes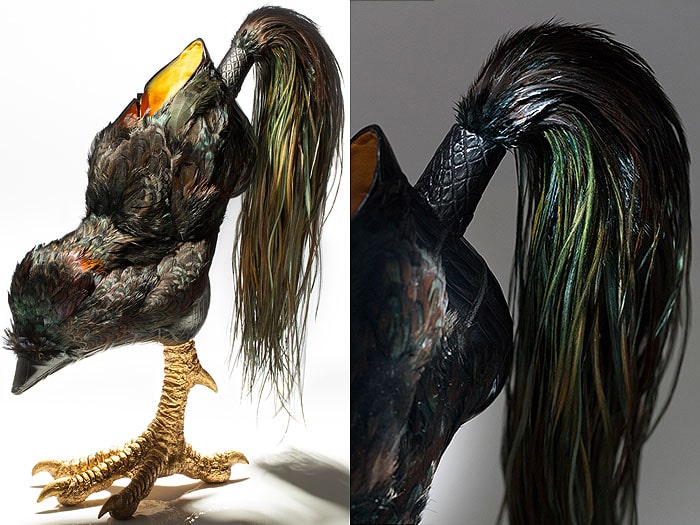 Masaya Kushino's Chicken Shoes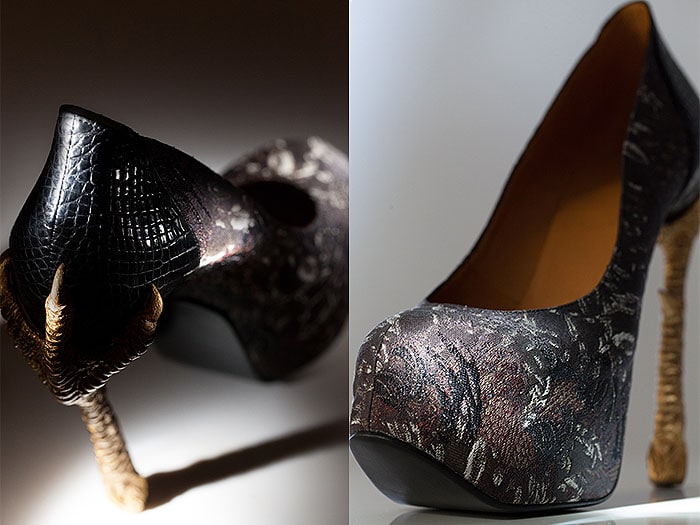 Masaya Kushino's Chicken Shoes
Masaya Kushino's Chicken Shoes
Masaya Kushino's bird-inspired brocade booties with feather covering and claw heels
Masaya Kushino's "Bird-Witching" shoe collection
Could these avian inspired heels be the craziest shoes of all time?
Credit: WENN