She's kicking off holiday celebrations in high fashion! On Friday, Chrissy Teigen embraced the Christmas spirit while heading to Il Pastaio restaurant in Beverly Hills.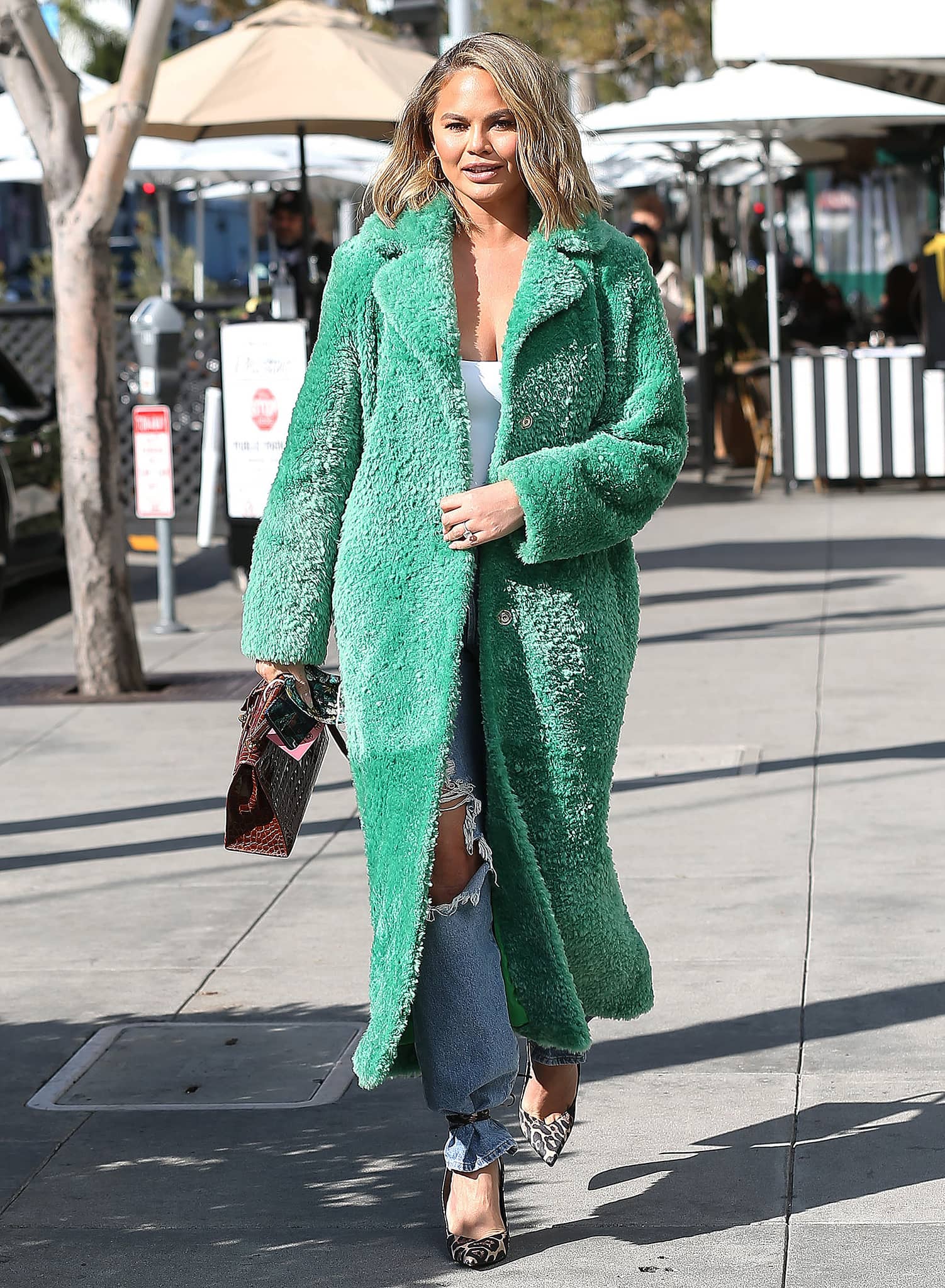 Chrissy Teigen embraces the Christmas spirit as she heads to Il Pastaio to have lunch with her friends on December 17, 2021 (Credit: Mega / WENN)
The 36-year-old cookbook author was hard to ignore in a green shearling coat, which she got from Parisian luxury label Nour Hammour. Her $1,591 "Mila" coat features a cozy drapey silhouette, impeccably cut from soft merino shearling.
Underneath her warm outerwear, the Cravings founder wore a basic white tank top that showed a hint of cleavage.
She paired the look with stylish ripped blue jeans from Citizens of Humanity, available to buy for $228 at Shopbop.
Chrissy Teigen wears a Nour Hammour green shearling coat with Citizens of Humanity jeans (Credit: Mega / WENN)
Called the "Emery," these mid-rise jeans feature a relaxed straight fit, distressed effect, and a full-length hem, which Chrissy cinched at the ankle with the straps on her leopard heels.
She slipped her feet into The Attico "Venus" pumps, which feature a bold leopard print. They also come with a slingback strap, a tie-fastening ankle strap, pointed toes, and about 5-inch heels.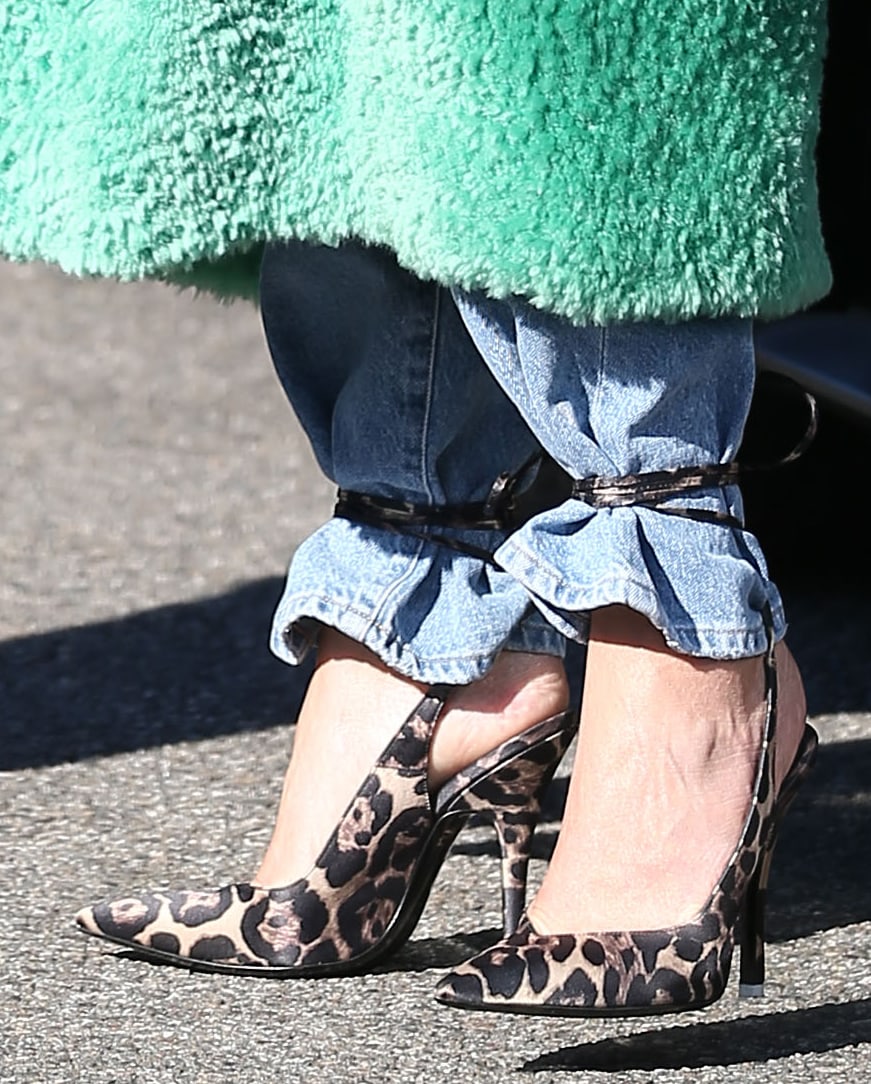 Chrissy Teigen cinches the hem of her jeans using the tie fastening on her The Attico pumps (Credit: Mega / WENN)
The Attico 'Venus' Pumps, $730 at Farfetch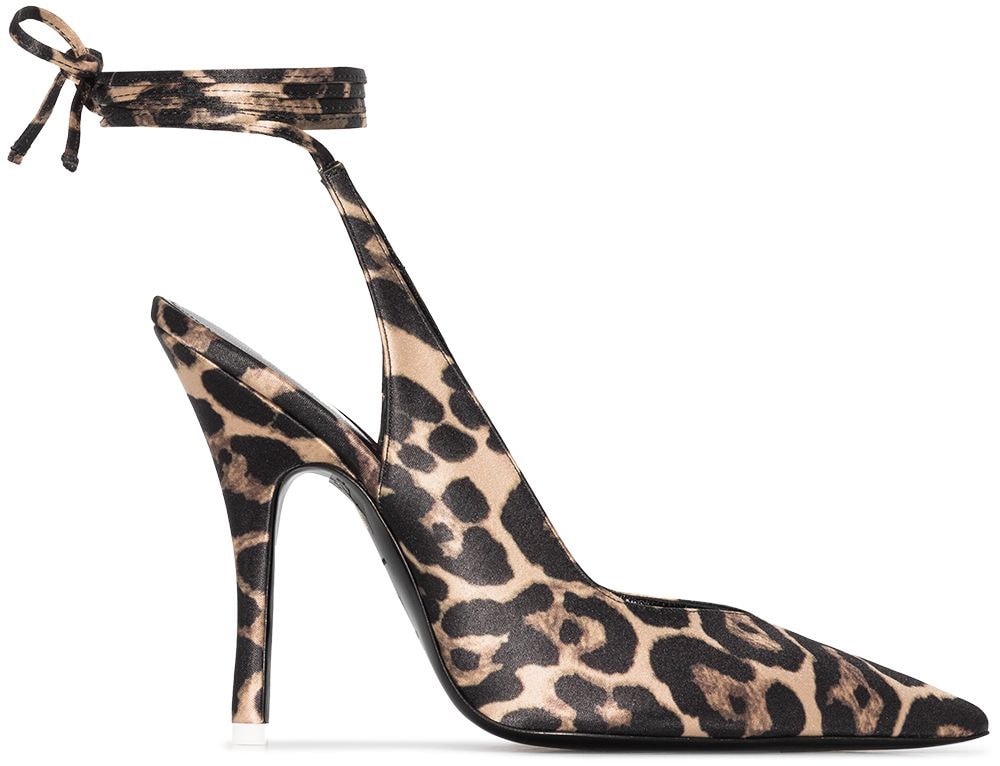 Leopard print The Attico pumps with a slingback strap and a tie-fastening ankle strap
For the lunch outing, Chrissy kept her beauty look simple. She parted her wavy bob to the side and wore neutral-colored makeup with a swipe of nude lipstick.
As for her accessories, she wore a pair of gold hoops and carried a red crocodile Hermes Kelly bag along with her cellphone and printed face mask.
Chrissy Teigen wears neutral makeup and styles her bob hair in waves (Credit: Mega / WENN)
After her lunch date with her friends, TMZ caught up with the model and asked her about her Christmas plans.
She said they won't be having a big celebration and that they "keep Christmas as a family."
"I don't have a big family, honestly. There's only like eight people in my whole family," adding that they will all be together during Christmas since they're all vaccinated.
And when asked if she would be wearing a mask at their Christmas celebration, Chrissy said no.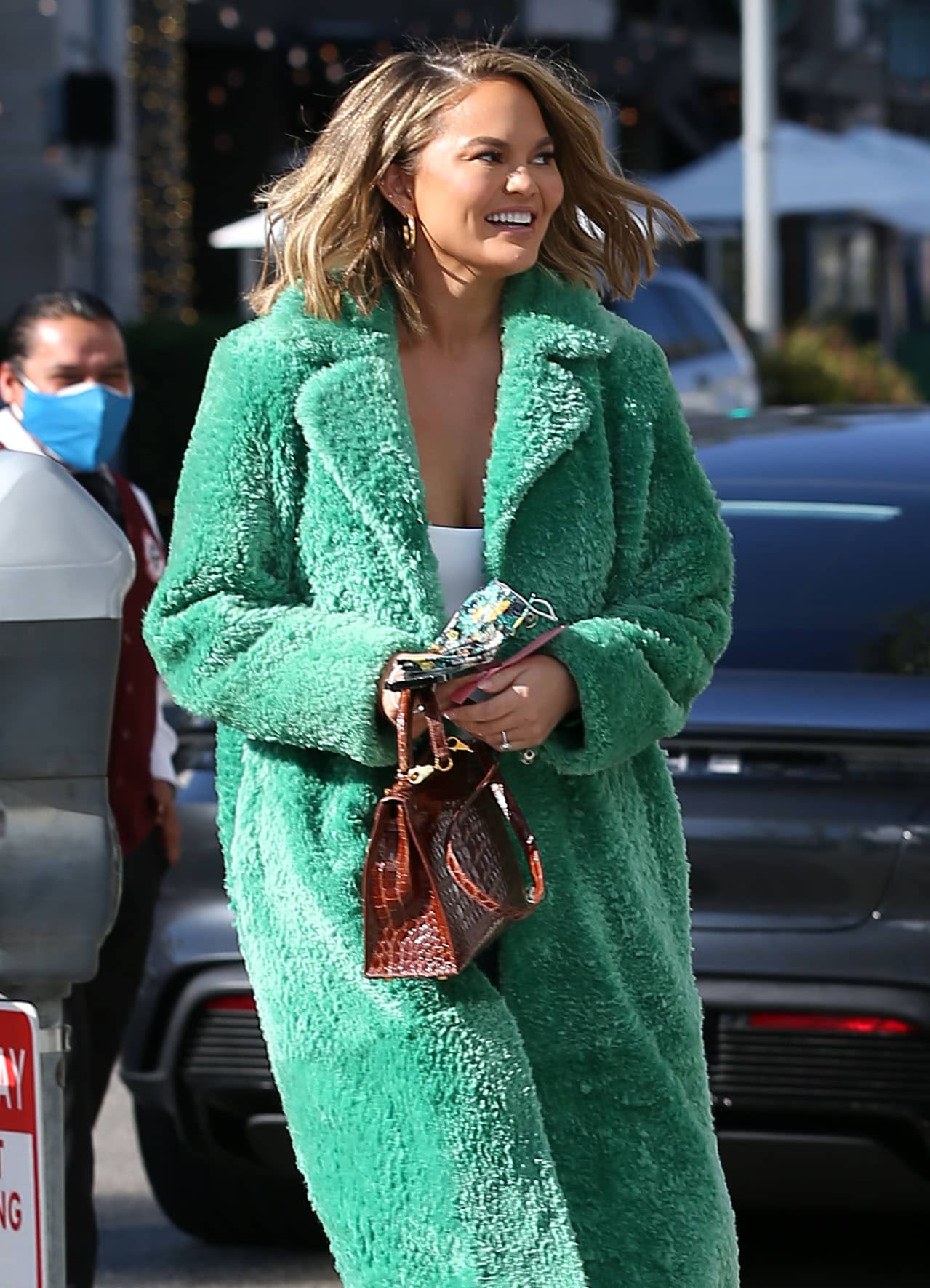 Chrissy Teigen shares plan for Christmas, which she will be celebrating with her family (Credit: Mega / WENN)
Setting records straight before she gets canceled for false stories, Chrissy took to Twitter to clarify her answer. She called out TMZ for the "trick question" and stressed that she's pro mask and vax.
"TMZ just asked me if I'd be wearing a mask at my family Christmas and I said no? and now I feel like I've been tricked into a story about how I won't wear a mask this Christmas. just know I am pro mask but don't really wear one inside with my husband and kids I guess?"
She added, "Love masks, love the vax, just wanna make that clear! Be safe I love you. Ok bye!!"
Chrissy Teigen clarifies why she won't wear a mask during Christmas celebration with her kids