In our previous Ashanti post, we ended with pictures of the singer wearing Massimo Dogana sandals embellished with a well-manicured hand giving photographers the finger. You know there is no way we are ending the post just like that, nor are we done with a pair of shoes that are as rude, offensive, and as hot as that!
These are the shoes we are talking about, which Ashanti made headlines with when she wore them to the BCBGMAXAZRIA fashion show back in 2011.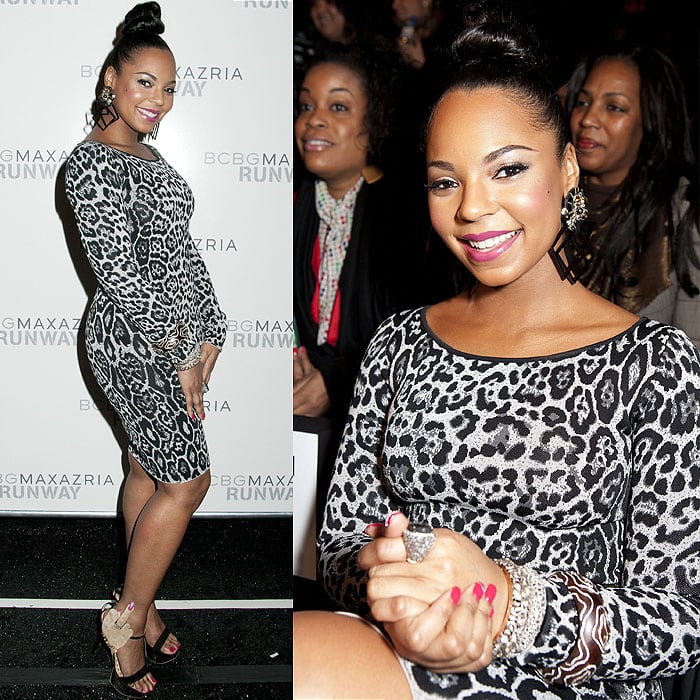 Ashanti in Massimo Dogana "F You" shoes at the BCBGMAXAZRIA fall 2011 presentation during Mercedes-Benz IMG New York Fashion Week in New York City on February 10, 2011
Now, these are shoes you can't forget. The idea behind these shoes is, of course, to flip people off without having to do the rude gesture yourself, but don't be surprised if people actually come up to you instead of avoid you when you're wearing them.
If you think Massimo Dogana is all about shock and controversy, the "F U" shoes are actually his only, um, bad-tempered ones. But his other designs are no less "bad" in a don't-mess-with-me kind of way. You can say that Massimo Dogana shoes all have their own statements to make.
Just check out these sexy, studded, white snakeskin booties also spotted on Ashanti, who, at this point, has made it clear that she's Massimo Dogana's biggest celebrity fan: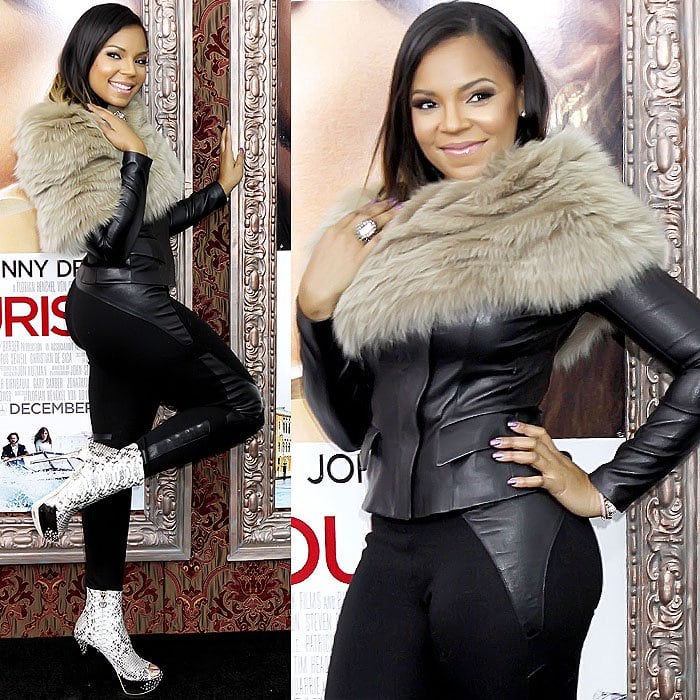 Ashanti in Massimo Dogana crystal-studded white snake peep-toe booties at the world premiere of The Tourist in New York City on December 6, 2010
We also spotted R&B singer Keyshia Cole in this bangin' blue-and-brown snakeskin pair, a style which Ashanti, of course, also owns:
Keyshia Cole in Massimo Dogana snake-embossed peep-toe booties at the 14th Annual Revlon Walk/Run for Women event held in Times Square in New York City on April 30, 2011
Check out more bold, bad, and beautiful Massimo Dogana shoes in the gallery below. Don't miss the crazy dollar-sign-soled booties!
Credit: WENN/Massimo Dogana Shoes Facebook page