We had no idea that the Kardashian family was this involved in Chrissy Teigen's pregnancy.
Not only has Chrissy been spending "mom nights out" with Kourtney Kardashian, but apparently Kim Kardashian has also been around offering advice since Chrissy's fertility stage.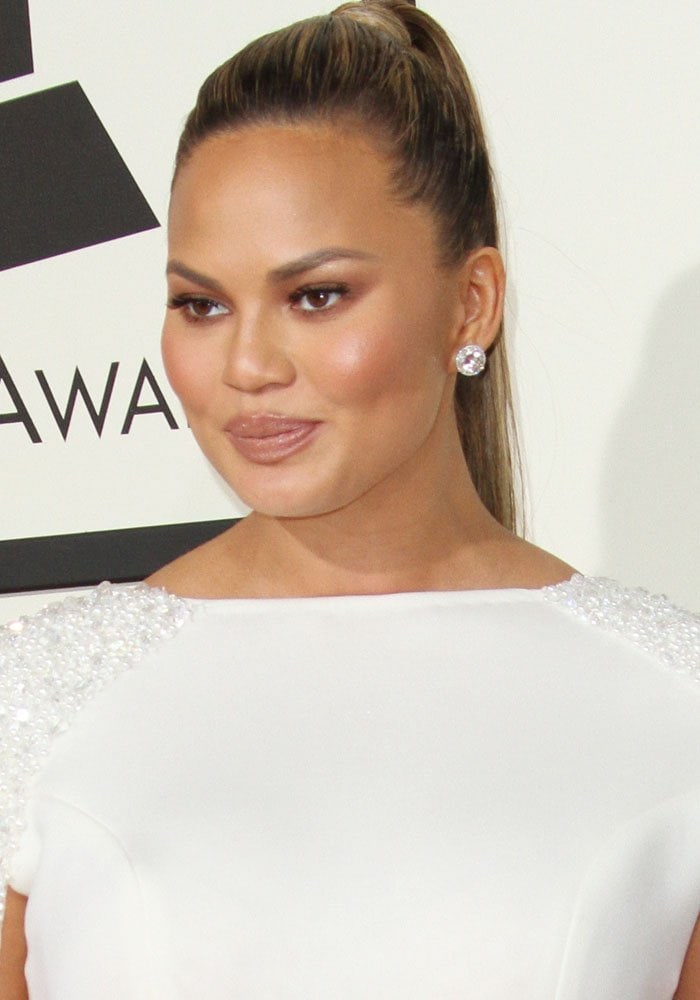 Chrissy Teigen wears her hair back at the 2016 Grammy Awards held on February 15 at the Staples Center in Los Angeles
Chrissy talked about the Kardashian family's involvement in her pregnancy in an interview with InStyle Australia, a magazine that closed down in 2020.
"She told me to go stretchy. I always wanted to be the person who showed off the bump because it looks beautiful and I think you should embrace it," Teigen told the magazine.
"Kim does that well and I love seeing that belly of hers and I know Kanye does too—we're lucky to be with men who find pregnancy sexy," she added.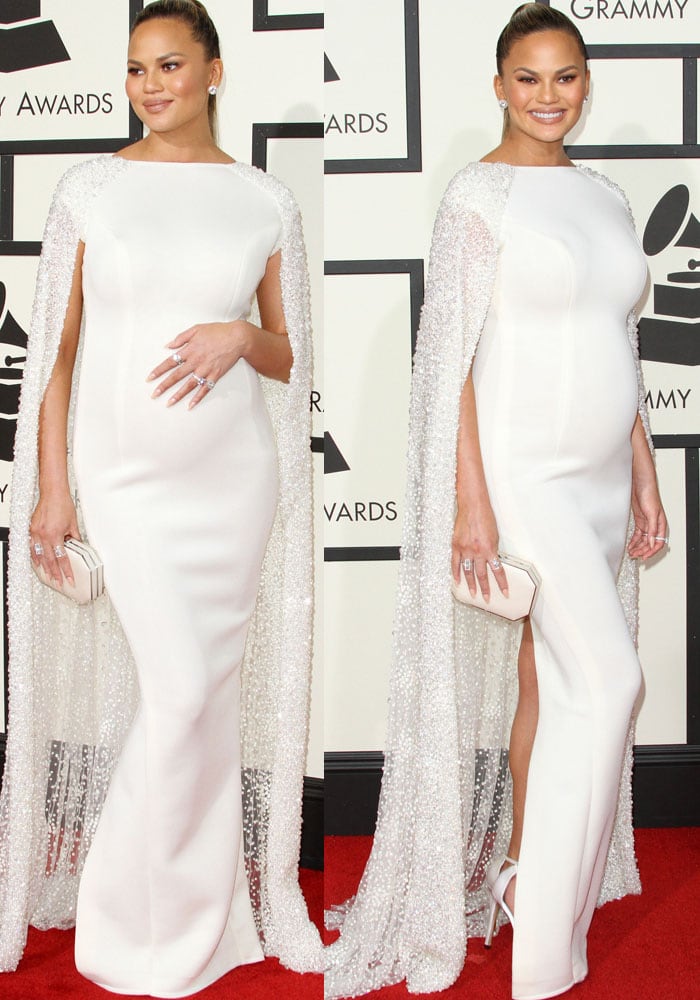 Chrissy Teigen wears an all-white Yousef Al-Jasmi creation on the red carpet
"There's this one Wolford tube dress that you can fold a million different ways, you can make it a skirt, a this, that," Teigen explained.
"I bought it in every color, in small, medium, large, in anticipation of the entire process, so I have, like, 45 of them."
"With me, it's always been a tough balance — when I work out I can eat whatever I want, but I come from a family where we blow up really quickly; so does John," she said.
"It's like we have a bad weekend and you can tell. So we are really conscious of having a nice balance."
Her wealthy husband received four Grammy nominations despite a semi-hiatus from producing songs, even taking home the trophy for Best Song Written for Visual Media.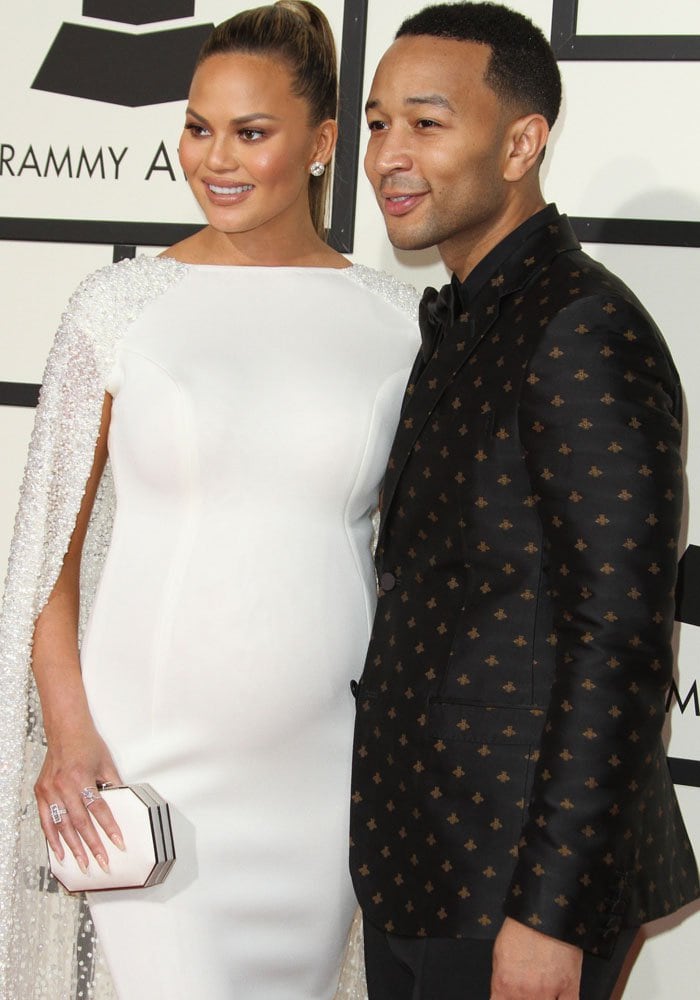 Chrissy Teigen and John Legend pose for photos on the red carpet of the Grammys
Chrissy wore a gorgeous caped creation by Yousef Al-Jasmi with a pair of white Stuart Weitzman "Nudist" sandals.
The model styled her look with an Amanda Pearl clutch and jewelry from Lorraine Schwartz jewelry. John looked dashing in Gucci.
You can order Chrissy's red carpet sandals by Stuart Weitzman at Zappos and Nordstrom.
Stuart Weitzman 'Nudist' Sandals in White Patent, $398
Stuart Weitzman 'Nudist' Sandals in Mist Suede, $398
Credit: Adriana M. Barraza / WENN