When a girl gets hungry, she gets hungry. And Bella Thorne is no exception.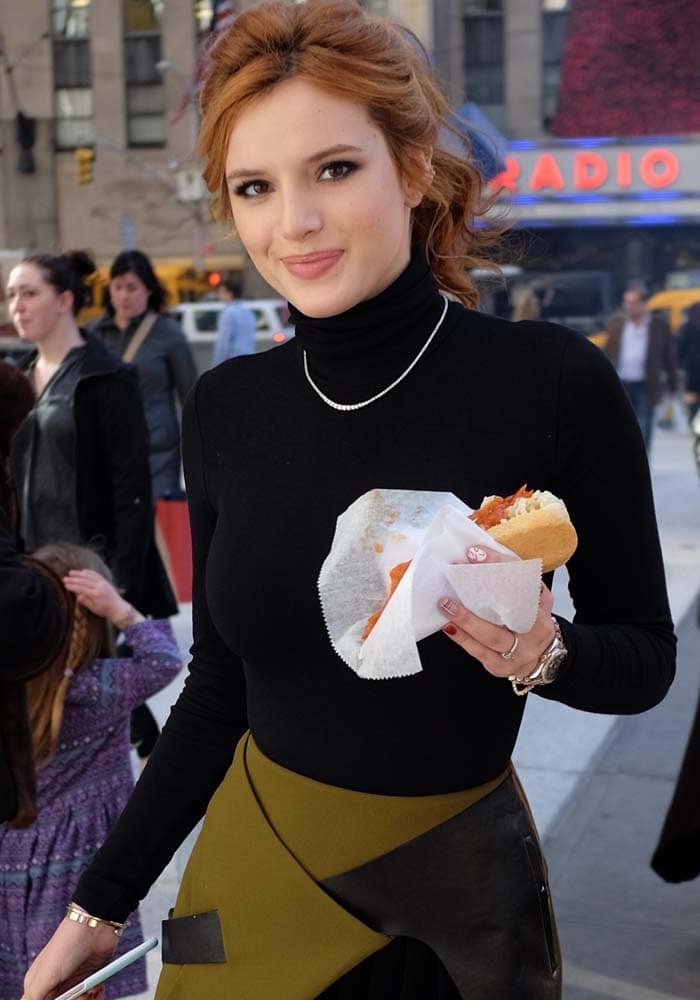 Bella Thorne picks up a hot dog in Manhattan while promoting her latest movie "Alvin and the Chipmunks: The Road Chip" on December 15, 2015
When the starlet needed a quick bite to eat in the middle of her "Alvin and the Chipmunks: The Road Chip" promotions in New York, she stopped to grab a familiar to-go meal: a hot dog.
Bella Thorne wears a Wolford top and Mugler skirt while out on a hot dog run
Bella wore the Colorado Body in black by Wolford along with an interesting draped and pleated skirt by Mugler.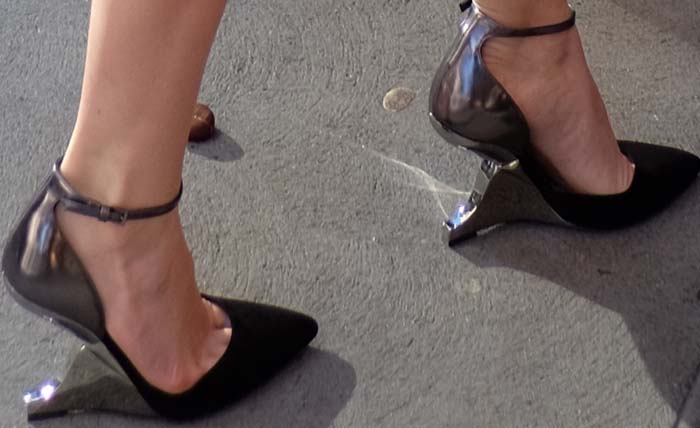 Bella Thorne's feet in Jimmy Choo wedges
What we found most interesting about Bella's hot dog run look were her Jimmy Choo "Kade" wedges.
The shoes have a metallic-suede combination upper and a metal wedge sole that almost makes the shoe heel-less.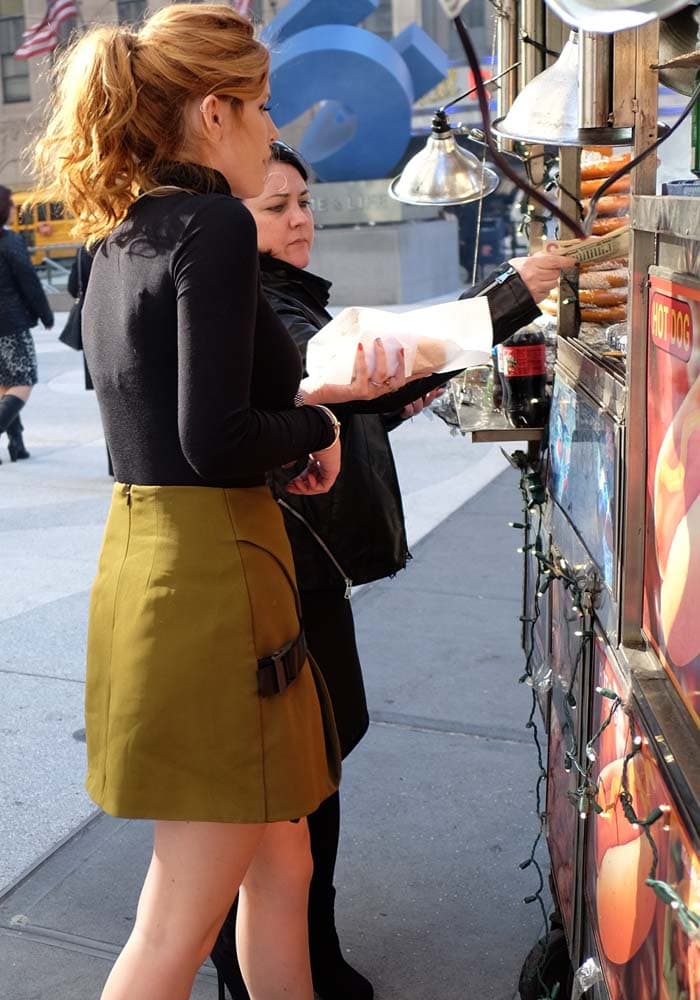 Bella Thorne grabs a hot dog out in Manhattan
Zendaya's best friend wore her ensemble during her interview with HuffPost Live, where she cleared up what she meant about her "mean girl" comment with Seventeen Magazine.
"It's not necessarily just about one person," she told host Caroline Modarressy-Tehrani.
"[My comment was about] letting girls know that what they're going through in life — because you know there's always a mean girl in school — it's in Hollywood, too. It doesn't change like that. Our life is not so overly glamorous. It's exactly what you're going through, but there are photos taken of it and that's kind of the difference. It's about bullying."
"If somebody wasn't flaunting [their wealth] in a mean way, to make other people feel bad about themselves, then I would not mind it," she added. "[I] would be [like], 'Go girl! You do you. Good for you — I'm happy that you have a great life!' It's when people do it in certain types of ways that make you not really appreciate them as much."
If you're going to experiment with eccentric heels, you might as well go for a reputable brand.
Grab the Jimmy Choo "Kade" d'Orsay wedges by heading over to Net-A-Porter and Farfetch.
Jimmy Choo Kade Suede and Metallic Leather Wedge Pumps,
$995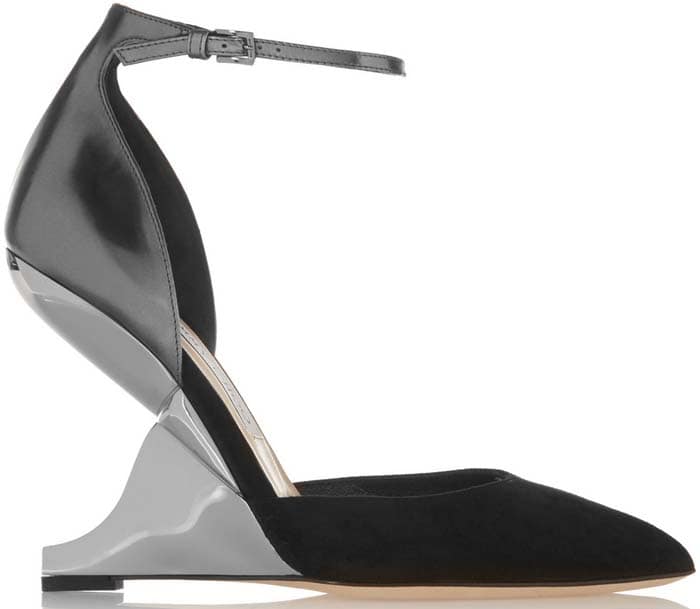 With a structured cutout wedge heel, Jimmy Choo's 'Kade' is a contemporary take on the classic point-toe pump
Give evening looks a modern feel and style these wedge shoes with a blouse and midi skirt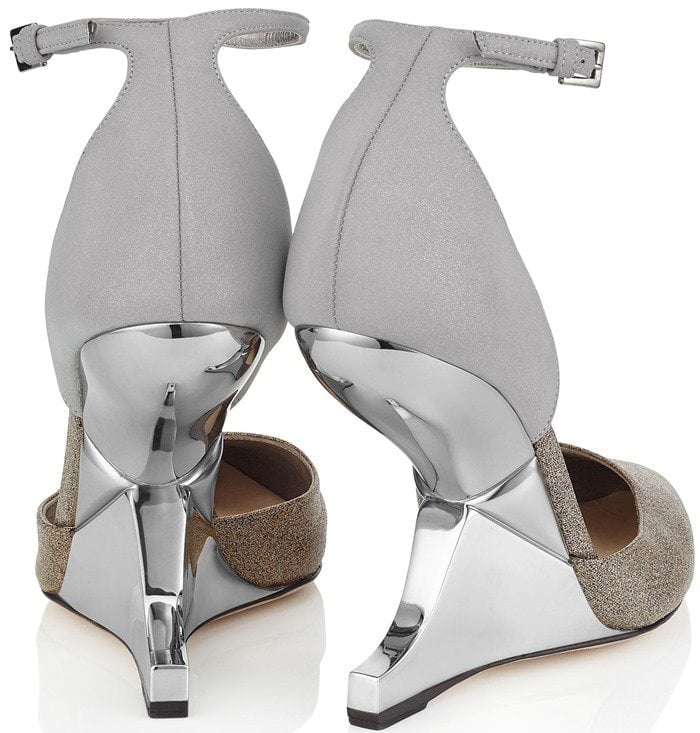 This elegant wedge pump is crafted from a combination of soft black suede and high-shine pewter leather
The main feature of this shoe is the graphic wedge that almost gives the impression of the heel is floating
Credit: TNYF / WENN