Talk about going out with a bang! Since announcing her separation, it looks like Mel B has started to morph back into her old Scary Spice self. This time, she isn't holding back.
However, the former Spice Girl did not exactly whip out her platform shoes. Instead, she reached for her beaded and sequined cape.
Mel B. stepped out on the "America's Got Talent" carpet in a glamorous outfit that kind of reminded us of a superhero costume.
You know, if superheroes could sing.
Mel B at NBC's "America's Got Talent" Season 12 finale week in Hollywood on September 21, 2017.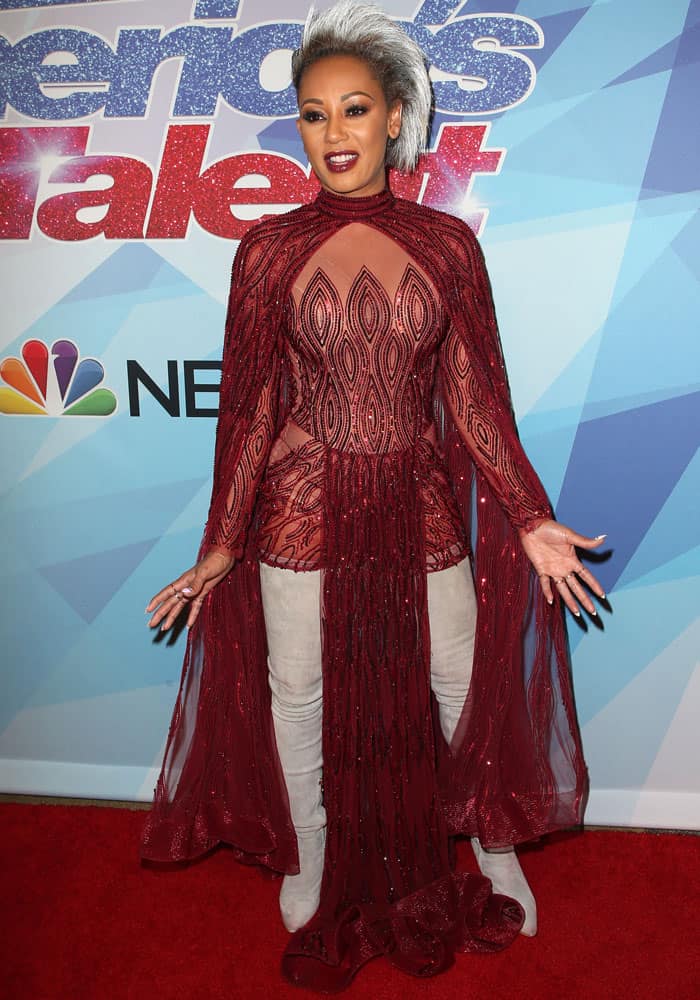 Change career? Mel B arrives at the red carpet in a glammed up superhero outfit.
Mel B wore her personal Balmain thigh high suede boots on the carpet
We're not sure if Mel is just doing this for the show or if her split made her pull a Miley Cyrus, but we do know we miss her long hair and pretty dresses.
Oh well. She didn't call herself Scary Spice for nothing.
The former pop star wore a fully sequined outfit (we honestly don't know what to call it anymore) which had some sort of cape. Mel complemented her silver hair with a pair of gray Balmain thigh high boots.
Mel B matches her red outfit with red-toned makeup.
The former Scary Spice poses with AGT 12 winner, Darci Lynne.
Mel B. seems well-adjusted to her life post split from her estranged husband Stephen Belafonte.
Mel has been separated from her husband since March of this year, and is currently dating her hairstylist, Gary Madatyan.
The AGT judge's bet Darci Lynne bagged first place in the competition, which led to Mel giving up her golden buzzer for the adorable singing ventriloquist.
Mel also mistakenly called some contestants "losers."  Then again, it wouldn't be AGT if Mel didn't cause a commotion.
Shop the latest Balmain thigh high boots at Luisaviaroma, Net-A-Porter and Saks Fifth Avenue.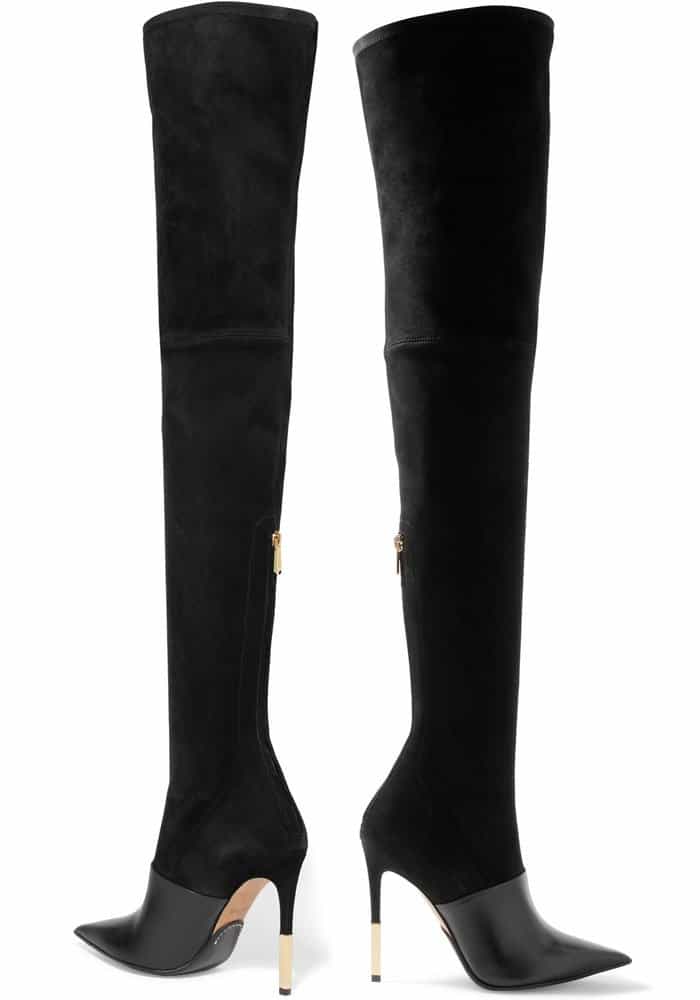 Balmain "Amazone" stretch boots, $2,250 – $3,250
Credit: FayesVision / WENN