She's been called Scary Spice for a reason! Mel B. recently got into a minor tiff with Simon Cowell, and the casualties of this cat fight were hilarious. The former "Spice Girls" member stirred up some trouble in the studio once again as she and Simon got into a snarky exchange. The incident? It involved a cup of water and a surprised fan.
Before the chaos, Mel B was seen posing for the cameras at the "America's Got Talent" season 11 semi-finals red carpet in Los Angeles.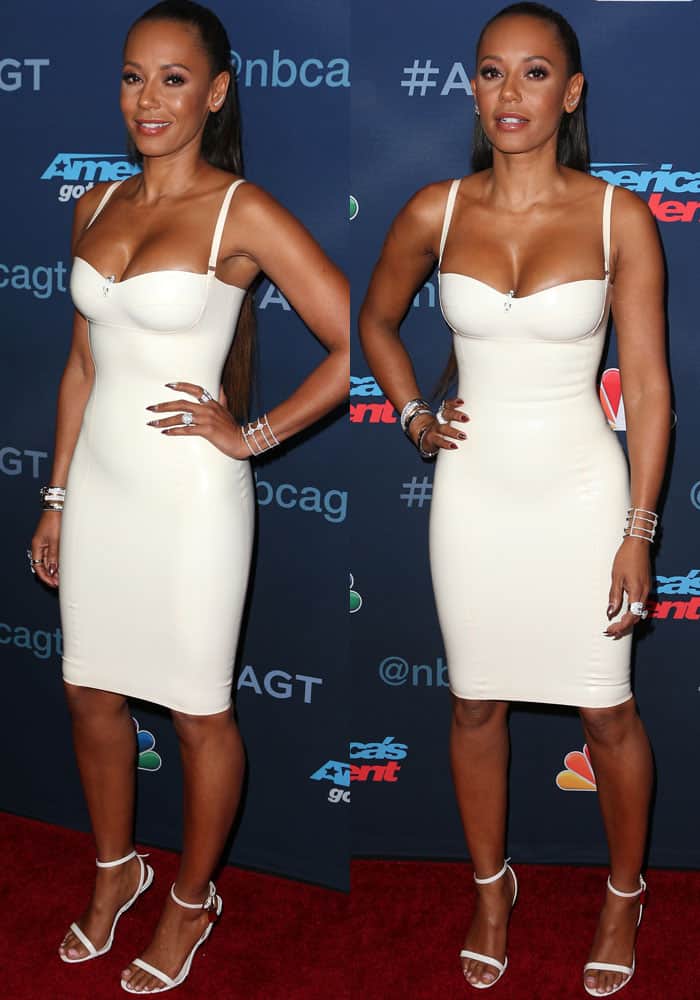 Mel B at the semi-finals of "America's Got Talent" Season 11 in Los Angeles on August 30, 2016
Mel B. styles her white latex dress with a pair of Tom Ford lock sandals
The mom-of-three showed off her hard-earned physique in a white latex dress, flaunting off her ample curves as well. Mel stacked on a number of rings and bangles, and finished her semi-finals look with a pair of Tom Ford lock sandals in white leather.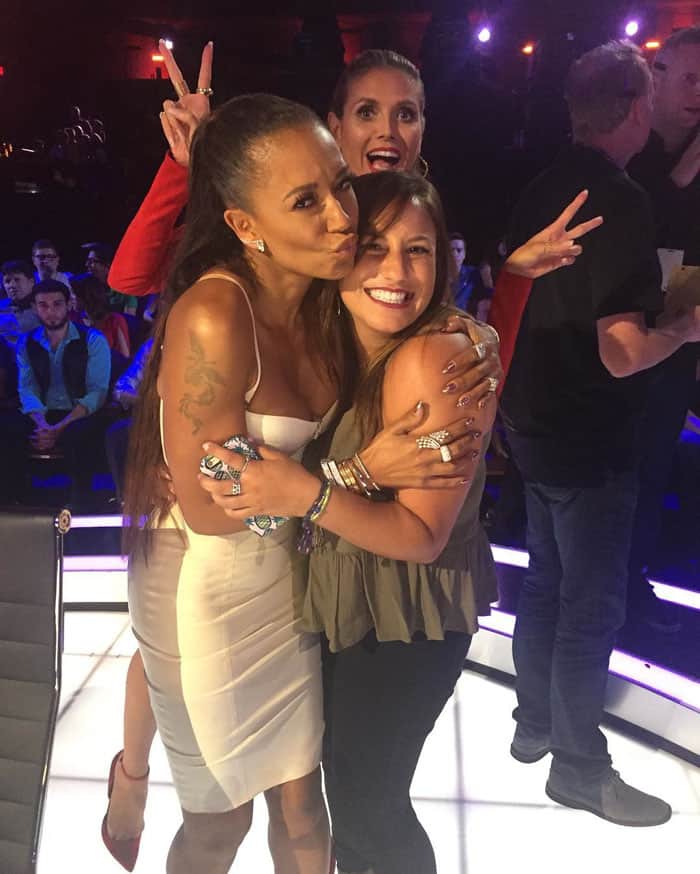 Mel B uploaded a cute photo on her Instagram account, apologizing to the fan she accidentally poured water on
Friend or foe? Mel B gives Simon kisses before the show started
Simon told Mel that she had "the ability to be interesting and do something stupid at the same time," which initiated the water chase. The snarky judge was able to escape from Mel's wrath quickly enough but an innocent audience member was not so lucky.
Luckily, the drenched audience member was pretty honored to have been splashed by Mel, stating, "There's no one else I'd rather have throw water at me on live tv!"
Grab Mel's Tom Ford sandals in different colors and textures at Harrods, My Theresa and Neiman Marcus.
Tom Ford Lock Leather Sandals, $990 – $1,490 at Harrods, My Theresa and Neiman Marcus
Credit: Mel B's Instagram / FayesVision / WENN