I was going to call it a day last night but then I saw these pictures of Penelope Cruz at the "Pirates of the Caribbean: On Stranger Tides" photocall held during the 2011 Cannes Film Festival yesterday.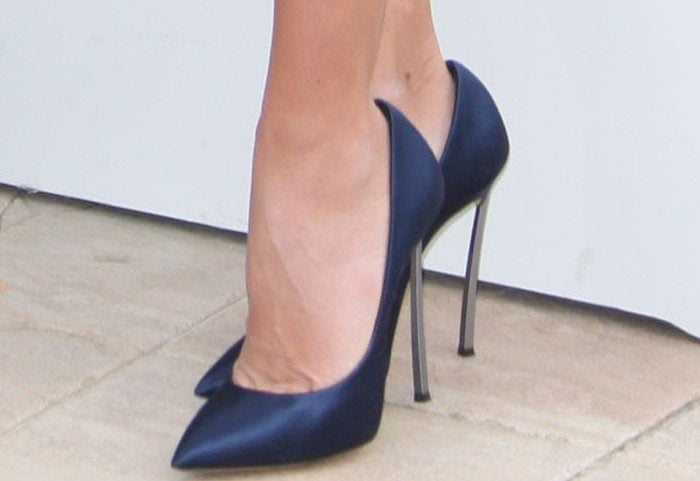 Penelope Cruz in navy blue satin metal heels
As soon as I laid eyes on Penelope's shoes I immediately forgot about calling it a day and suddenly felt the urge to blog about these blue beauties STAT!
Penelope Cruz rocked Casadei shoes in Cannes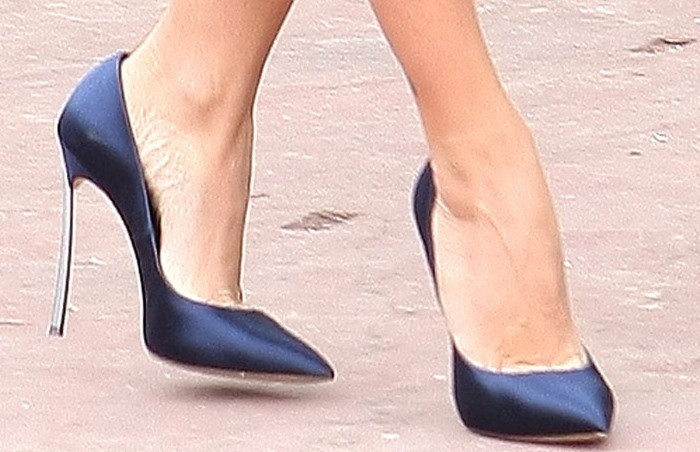 Penelope Cruz showed off her feet in beautiful metal heel shoes
Sigh. It's love at first sight.
Oh and of course, here are pictures of the rest of Penelope Cruz at the photocall:
Penelope Cruz seems to have absolutely perfect teeth
Penelope Cruz in a navy Stella McCartney dress that matched the color of her Casadei pumps
Penelope Cruz flaunted her amazing legs in a Stella McCartney Fall 2011 velvet panel dress in a blue shade that matches her shoes.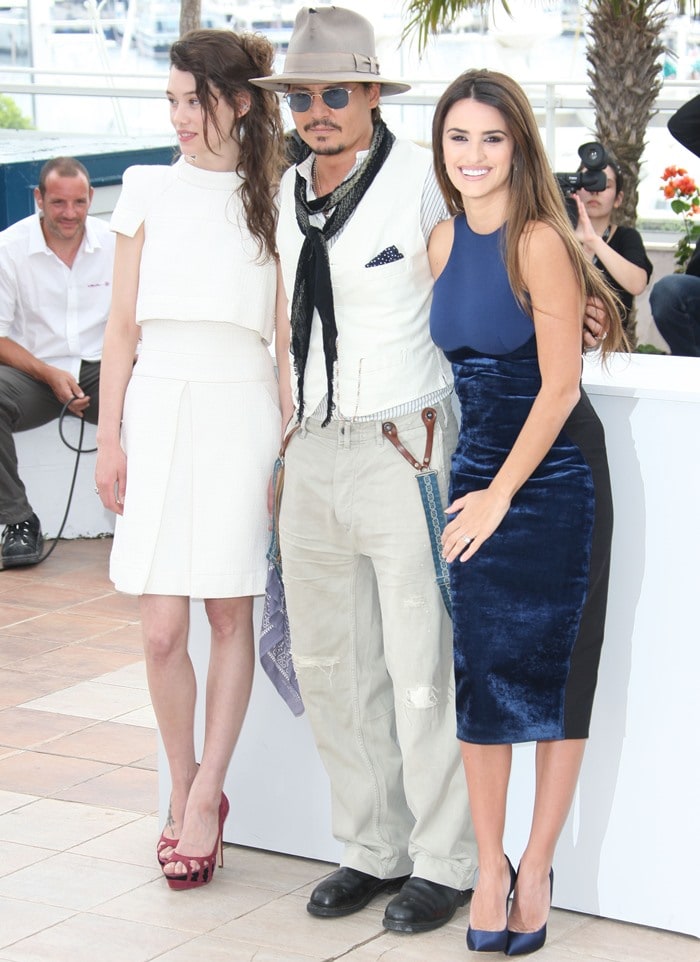 Astrid Berges-Frisbey, Johnny Depp and Penelope Cruz attend the "Pirates of the Caribbean: On Stranger Tides" photocall held at the Palais des Festivals during the 64th Cannes Film Festival in Cannes, France on May 14, 2011
Her shoes are the navy blue satin version of these Casadei Fall 2011 metal heel pumps: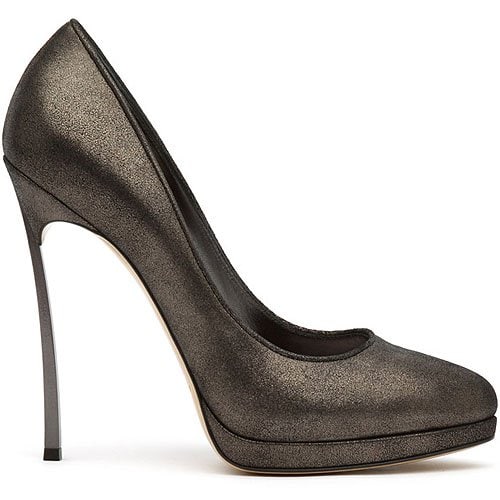 It looks like even Casadei has decided to give the platform a rest for their latest Fall collection and they're reverting back to the sleek, low sole. But that doesn't make these pumps any less dangerous because look at that metal stiletto heel — it's scary thin!
But like how many women are attracted to bad boys, I'm attracted to the danger that these Casadei metal heel pumps present.
The Casadei Fall 2011 shoes aren't out yet but you can shop for the current Casadei collection at Casadei, Farfetch, and Amazon. Or you can hold off on purchasing anything and start saving up for these metal heel pumps like I'll do!
Credit: Lia Toby / WENN