Michelle Williams has come a long way since she portrayed the teenybopper Jen from "Dawson's Creek." The seasoned actress, now a four-time Oscar nominee, transitioned not only in her acting but also in her red carpet style.
The actress showed off her fashion adaptability as she rocked a unique look to a recent event. Michelle wowed in a deconstructed style at the luncheon for Oscar nominees held at the Beverly Hilton Hotel in Beverly Hills.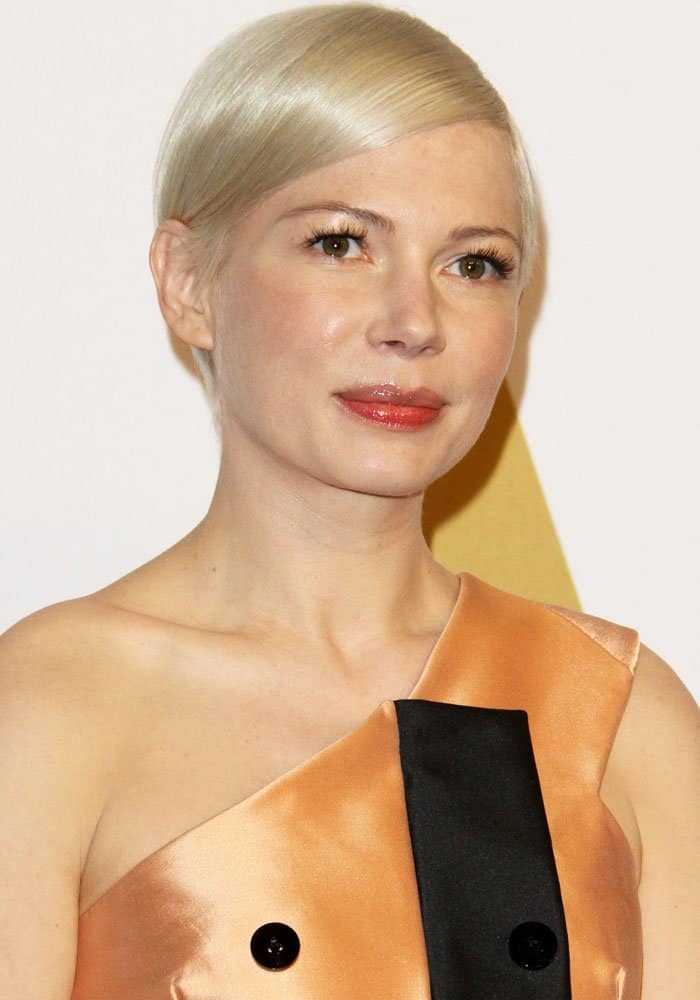 Michelle Williams at the 89th Oscars nominees luncheon 2017 held in the Grand Ballroom at the Beverly Hilton Hotel in Beverly Hills on February 6, 2017.
The Louis Vuitton endorser wore the brand's "Crystal Flower" sandals.
Michelle was not surprisingly dressed up in head-to-toe Louis Vuitton, the brand that keeps experimenting with her red carpet looks. We can't say that we love each look that they brand has done with her, but we're more than glad to see the actress consistently stepping out of her style comfort zone.
This time, Michelle was dressed in a deconstructed dress inspired from the classic suit. While we don't exactly love the shine and the color on Michelle, this look is actually pretty cute. The actress paired her Louis Vuitton Spring 2017-inspired dress with the brand's "Crystal Flower" sandals.
Louis Vuitton gives Michelle another refreshing red carpet look with a deconstructed one-shoulder dress.
Michelle's dress was taken from a Louis Vuitton Spring 2017 look. The original design had attached sleeves and matching pants, and was finished in an army green color. Michelle's was the daintier version. It's too bad her stylist requested for a custom one because we would have loved to see her in the original piece.
Nonetheless, we love that Michelle is shunning the red carpet haters and finding her own red carpet voice. Very Janelle Monae.
Shop the Louis Vuitton "Crystal Flower" sandals in black suede and metallic leather at Louis Vuitton.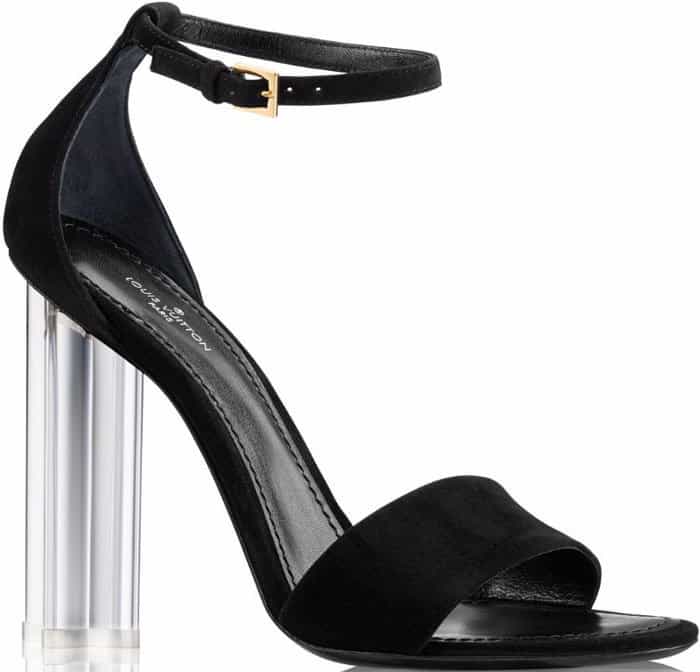 Louis Vuitton "Crystal Flower" Sandals, $1,060 – $1,190
Credit: Adriana M. Barraza / WENN