Paris Berelc made headlines when she starred in Netflix's Alexa & Kate as Alexa Mendoza, and then again when she played Megan in Hubie Halloween.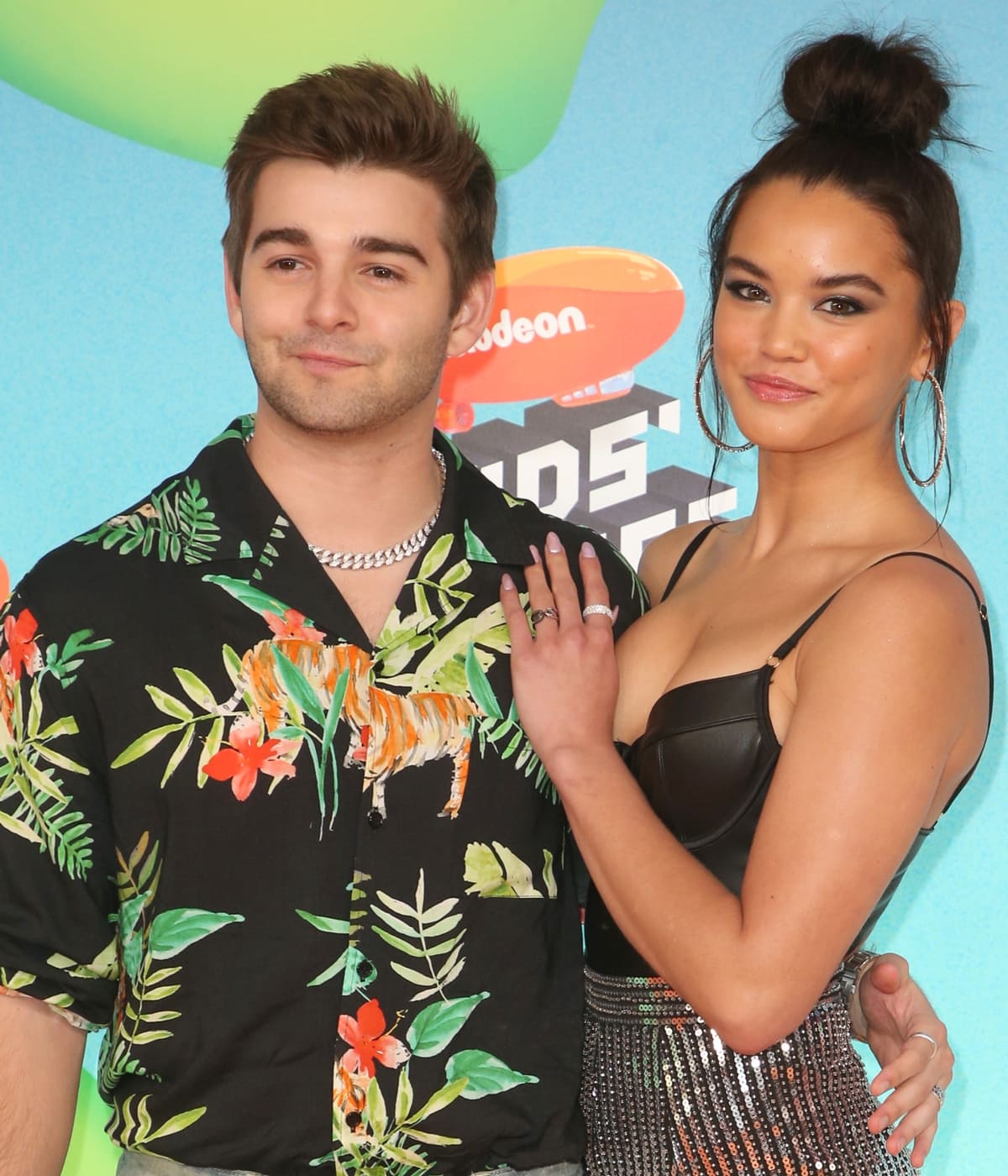 Paris Berelc and Jack Griffo dated on and off for three years and split in the summer of 2020 (Credit: FayesVision / WENN)
But who is Paris and how exactly did she become the star that she is today?
Early Life
Paris Berelc was born on December 29, 1998, in Milwaukee Wisconsin. She started print modeling at the age of 9 and graced the cover of American Girl in 2009.
Of half Filipino descent, Jack Griffo's ex-girlfriend was in countless ads for various clothing companies like Kohl's, Sears, etc., but she wanted more.
Paris Berelc attends Rockin' A Cure 4 CF in Los Angeles on April 6, 2013 (Credit: Tai Urban / WENN)
Paris took her first acting class in 2010 and two years later, her parents were packing up a U-Haul to move the family to Los Angeles so that she could pursue acting full time.
How old was Paris in Mighty Med?
Paris Berelc's role in Mighty Med of Skylar Storm, a comic book superhero and the deuteragonist of the show, really turned Paris into the actress that she is today.
Actress Paris Berelc attends the 2014 Radio Disney Music Awards at the Nokia Theatre L.A. Live on April 26, 2014, in Los Angeles, California (Credit: Nikki Nelson / WENN)
The show premiered in October 2013, just a year after her family took the plunge and moved to L.A. Paris was only 14 at the time but the producers and casting directors saw a star when they looked at her.
Paris Berelc is known for her role as Skylar Storm in the Disney XD series Mighty Med and Lab Rats: Elite Force (Credit: Disney)
She was ecstatic and stated that "I love Marvel, and I love superhero movies and comic books. When I saw that I would be playing a superhero, I was really interested. I hoped maybe they'd let me do tricks and stuff because of my gymnastics background."
Did Paris Berelc do all her stunts in Mighty Med?
And oh boy, they definitely let her do tricks!
One of Paris' favorite parts of Mighty Med was the fact that she was able to do her own stunts, incorporating the gymnastic skills she has been working on since the age of five.
Paris Berelc was 14 years old when making her debut as Skylar Storm in the Disney XD series Mighty Med in October 2013 (Credit: Disney)
When interviewed in Sweety High about Mighty Med, Paris stated, "Incorporating my gymnastics skills to my character means so much to me because I know my training all these years definitely helped my character as Skylar Storm."
Paris Berelc shows off her size 7.5 (US) feet in high heels (Credit: Nikki Nelson / WENN)
She then went on to say, "We always add backflips and cool gymnastic flips. My background also helped with the martial arts I do on the show."
"I'm very grateful I've been given the opportunity to do my own stunts. It's a great feeling to know that when kids say they wanna do flips like me and that they love my fight scenes that it's actually me that they are looking up to," she added.
Why Was Mighty Med Canceled?
Mighty Med was canceled on September 3, 2015, after 2 seasons.
There isn't a lot of information online as to why. However, we know that even though it was canceled the storyline continued with a spinoff series called Labrats: Elite Force.
Paris Berelc was one of only three cast members from Mighty Med that appeared on the spinoff series. Other cast members included Jake Short and Bradley Steven Perry.
Paris Berelc – Actor, Model, Gymnast, Powerful Woman
Today, Paris is 22 years old and continues to climb up the ladder to success.
Her most important attribute is her good attitude and her inspiring qualities, promoting girl power wherever she goes.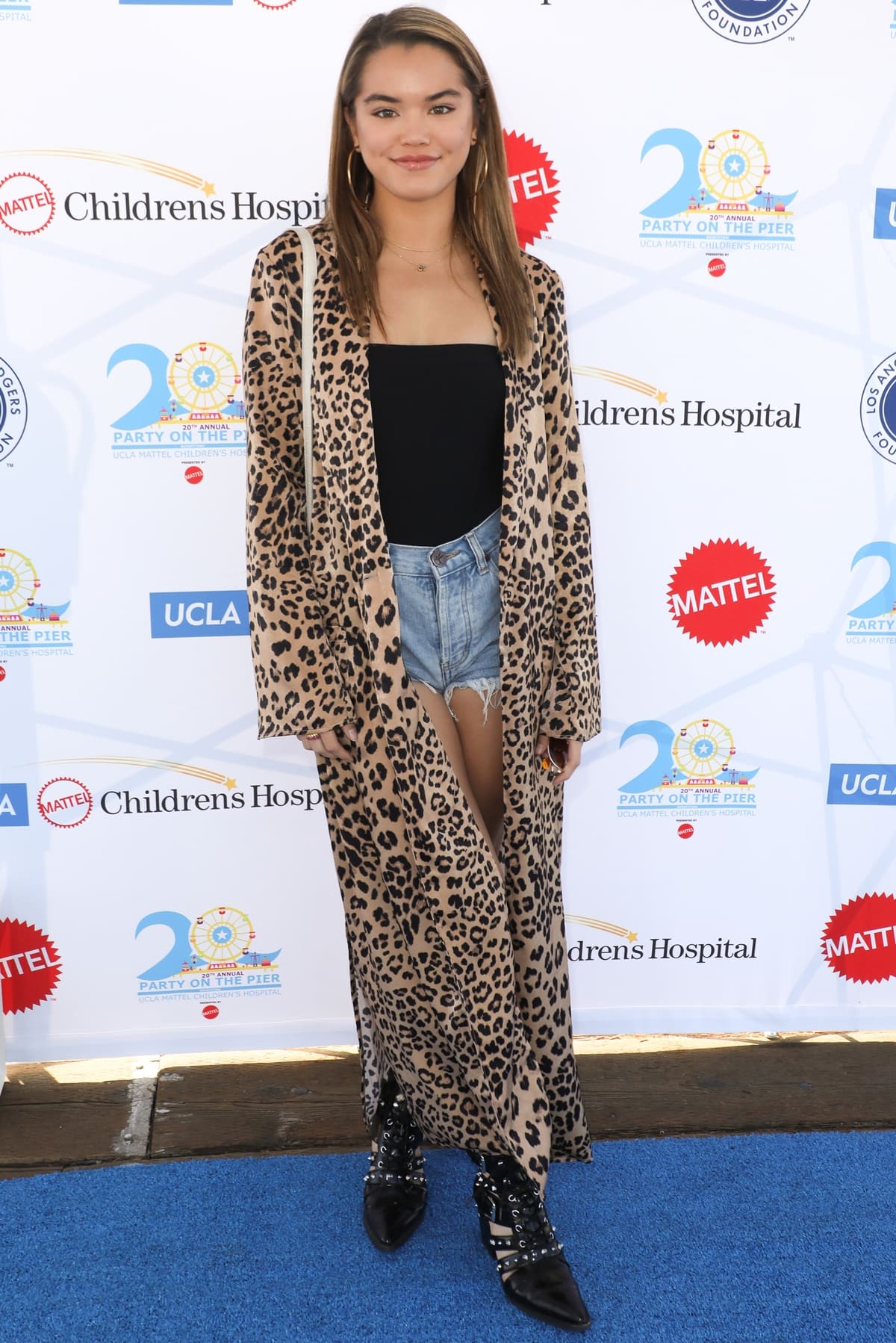 Paris Berelc attends UCLA Mattel Children's Hospital's 20th Annual "Party on the Pier" at Pacific Park – Santa Monica Pier on November 03, 2019, in Santa Monica, California (Credit: Sheri Determan / WENN)
When interviewed about her character on Mighty Med, Paris said "Even though my character Skylar doesn't have any powers, she's still independent and she's still a strong female character and I love that she really shows it in the show,".
Paris Berelc is going to go far and will always attribute her success to her start on Mighty Med!
In March 2016, Paris Berelc looked stunning in a green dress at the 2016 Kids' Choice Awards held at The Forum in Los Angeles.
Paris Berelc accessorized with Marcia Moran jewelry (Credit: Brian To / WENN)
The then 17-year-old American actress and model showed off her figure in an olive-green cutout dress by Solace London and carried an Emm Kuo mother-of-pearl clutch.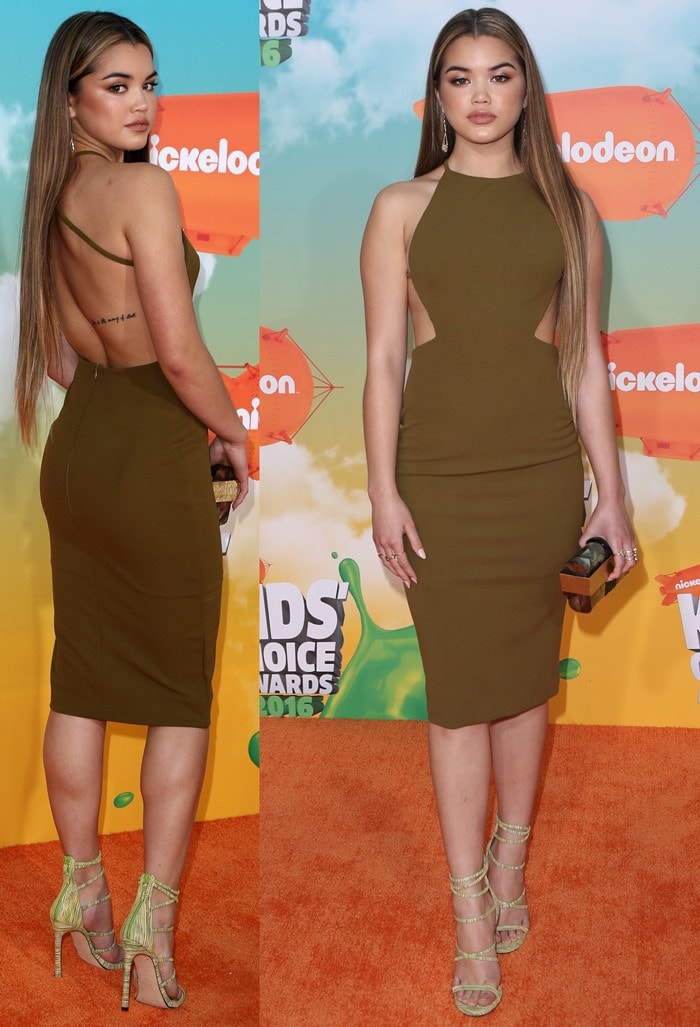 Paris Berelc in an olive green dress at the 2016 Kids' Choice Awards held at The Forum in Los Angeles on March 12, 2016 (Credit: FayesVision / WENN)
The sophisticated ensemble was completed with a pair of Stuart Weizmann sandals and jewelry from Marcia Moran.
Paris Berelc holding an Emm Kuo mother-of-pearl clutch (Credit: Apega / WENN)

We previously spotted her sandals on the feet of Bella Thorne and Nicole Scherzinger. They can be purchased at Zappos and Nordstrom.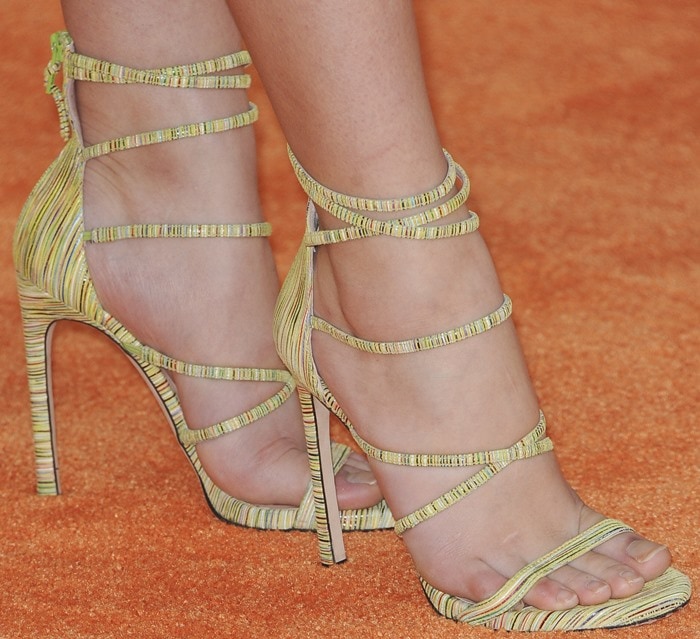 Paris Berelc shows off her feet in strappy green sandals by Stuart Weitzman (Credit: Apega / WENN)

Stuart Weitzman XChain Sandals, $498