In January 2016, Moana actress Nicole Scherzinger looked effortlessly chic while arriving for dinner at Craig's restaurant in Los Angeles.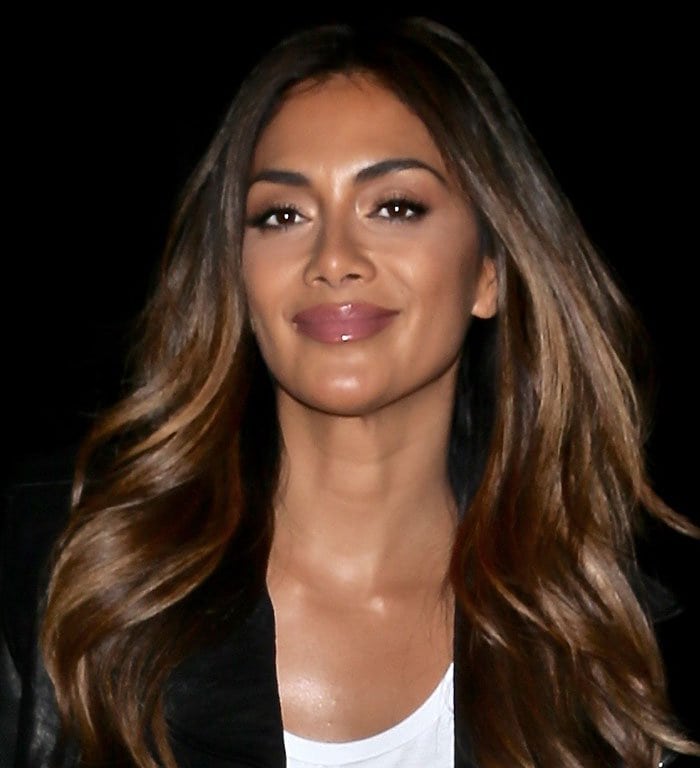 Nicole Scherzinger wears her hair down as she arrives at Craig's restaurant in Los Angeles on January 11, 2016
Born in Honolulu, Hawaii to parents of native Hawaiian and Filipino descent, it was announced in July 2015 that she would join the voice cast of the 2016 American 3D computer-animated musical adventure film from Walt Disney Animation.
View this post on Instagram
Voicing Sina, Moana's (Auliʻi Cravalho) mother and Tui's wife and the chieftainess of the village, she also reprised her role in the Hawaiian-language version of the movie.
Production of the movie wrapped on October 20, 2016, when Nicole Scherzinger was 38-years-old. Moana was released theatrically in the United States on November 23, 2016.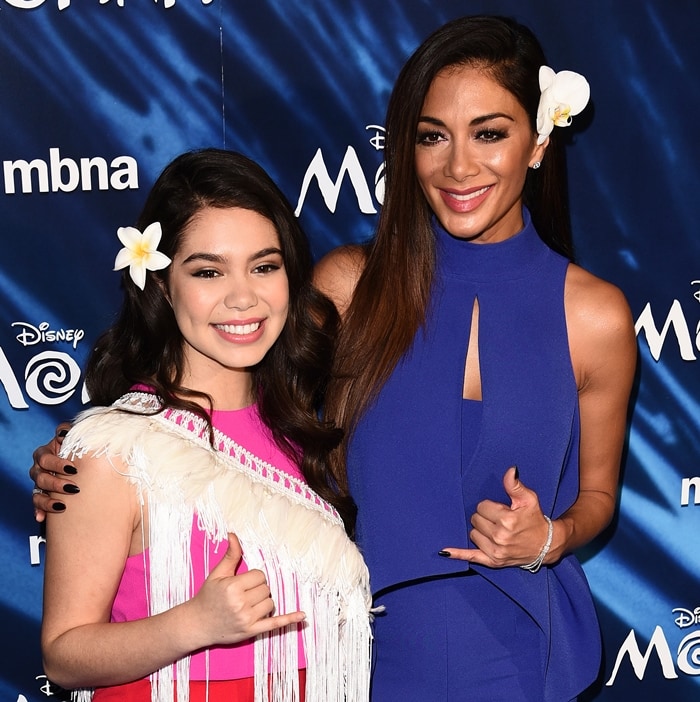 Auli'i Cravalho and Nicole Scherzinger attends the UK Gala screening of "MOANA" at BAFTA on November 20, 2016, in London, England
"I didn't want to be a part of the project. I felt I had to be a part of the project, and that's because I'm of Hawaiian descent. I knew that the movie was going to be about the Polynesian people," she said in an interview while promoting the film.
"So it's the story of our people. Where we come from. And I'm just so proud that Disney did right by us. And stayed true to our culture, where we come from, our power, our people, our lifeline and just told a beautiful story about a young girl," Nicole added.
Auliʻi Cravalho as Moana and Nicole Scherzinger as Sina in Moana
For her dinner date, the then 37-year-old singer channeled her inner rebel in a white top that featured a pinned Union Jack emblazoned on the front, which she paired with faded, tattered, and cuffed dark jeans from R13.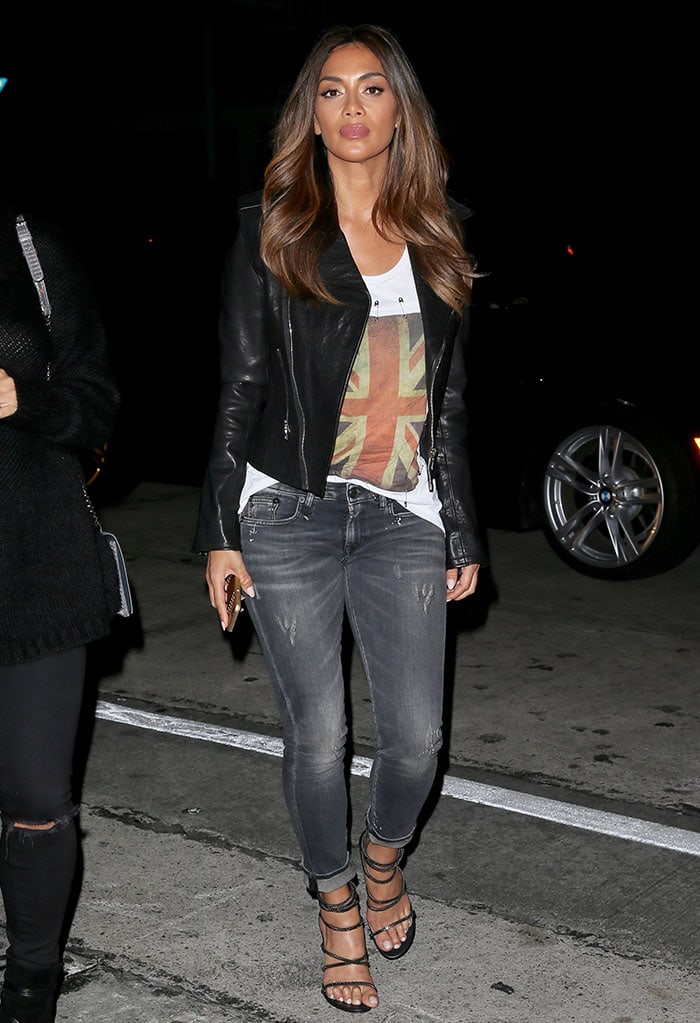 Nicole Scherzinger wears a Union Jack-emblazoned shirt under a black leather biker jacket out in Los Angeles
She also rocked a black leather biker jacket and a pair of chain-embellished strappy sandals to further her tough-chic vibe.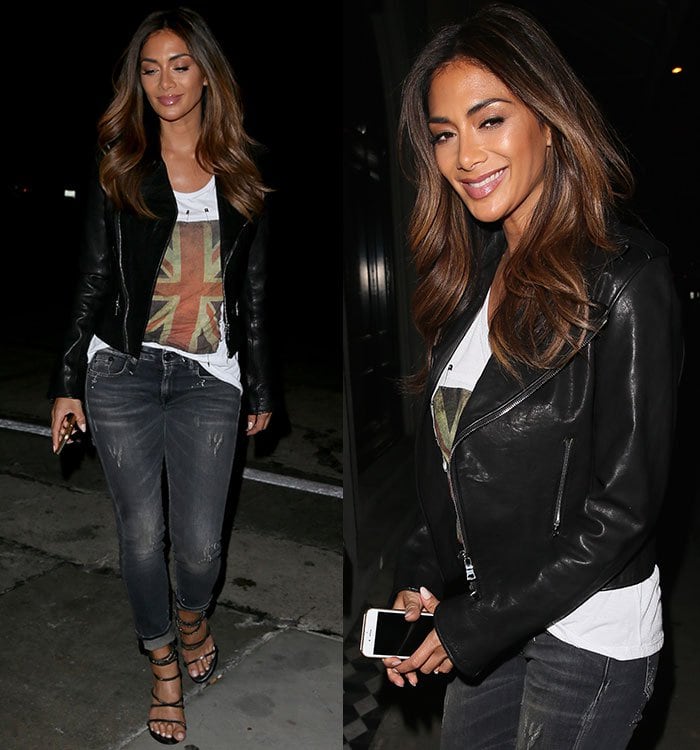 Nicole Scherzinger pairs strappy sandals with jeans and a leather jacket
She wore her wavy tresses down around her shoulders and kept her makeup natural, highlighting her eyes with dark eyeliner and her lips with shiny lip gloss.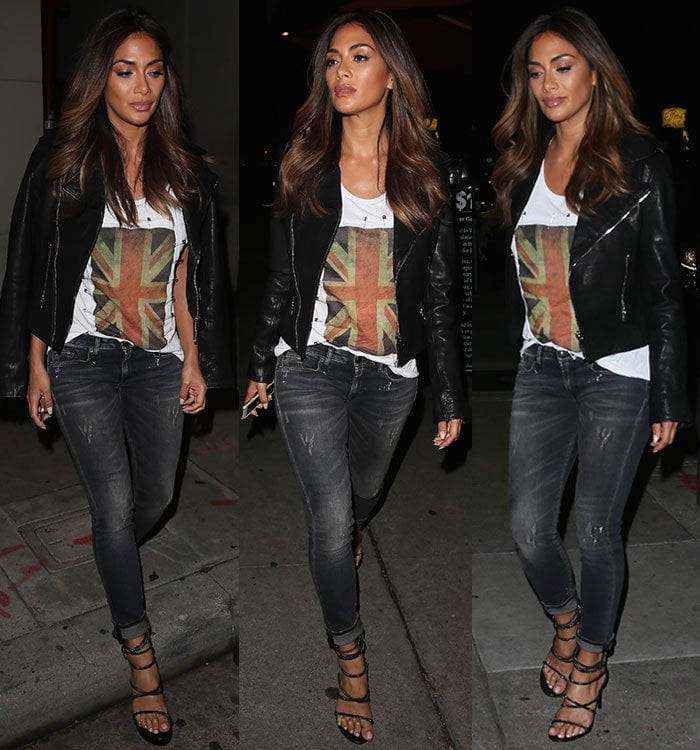 Nicole Scherzinger wears R13 jeans with a leather jacket and strappy sandals
Nicole wore the Stuart Weitzman "XChain" sandals, which added elegance and edge to her look. These strappy sandals are made of black leather and have metal chain straps, back zip fastenings, open toes, and about 4.5-inch heels.
Last year, Bella Thorne wore the same style to the Teen Choice Awards.
Nicole Scherzinger's feet in strappy black Stuart Weitzman XChain sandals
You can buy your pair of these Stuart Weitzman sandals at Zappos and Nordstrom.
Stuart Weitzman XChain Leather Evening Sandals, $498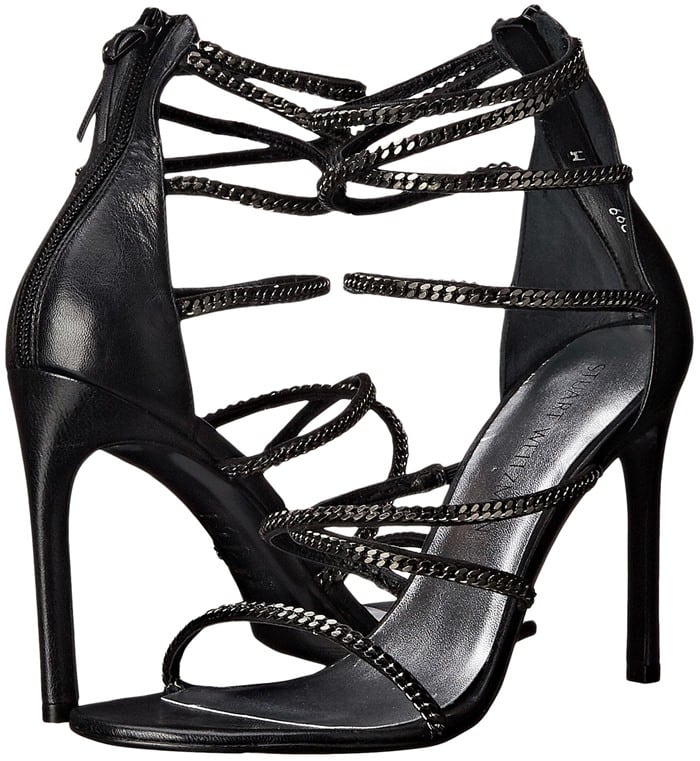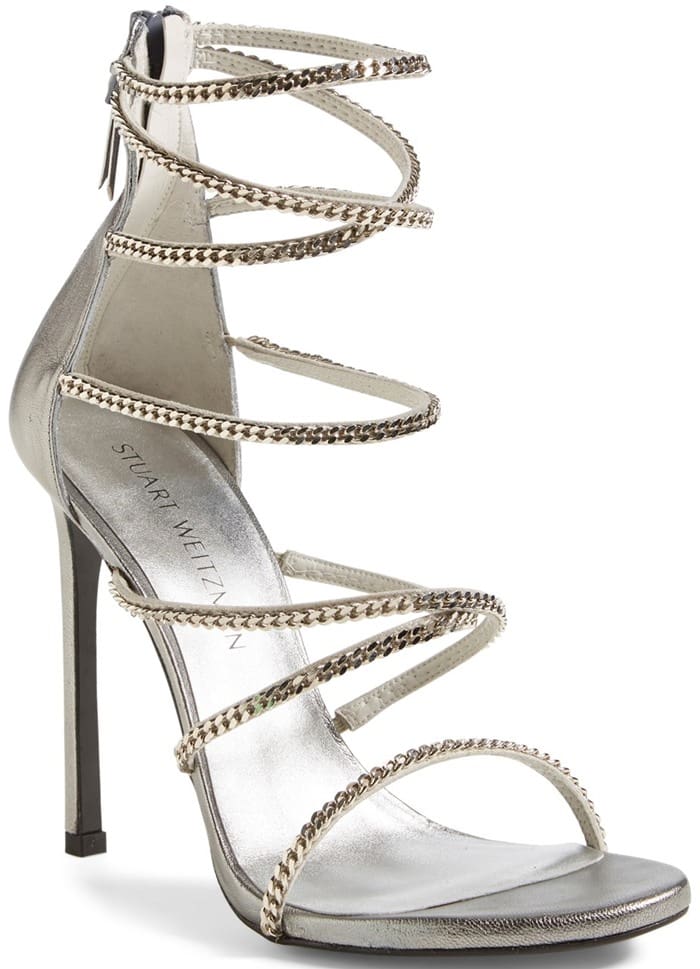 Credit: Michael Wright / WENN