Can you relate to Mila Kunis' predicament?
The "Oz the Great and Powerful" star was caught with her bag's zip open while entering a hotel in London late last month.
Mila Kunis arrives at Claridge's, a 5-star hotel at the corner of Brook Street and Davies Street in Mayfair, London on February 28, 2013 (Credit: Will Alexander / WENN)
The chaos inside her Alexander McQueen medium folk tote was on full display and we thought – hey, that sight looks familiar!
Mila Kunis and her chaotic Alexander McQueen medium folk tote (Credit: Will Alexander / WENN)
Mila is in London to attend press events for her film alongside co-stars James Franco, Michelle Williams, and director Sam Raimi.
I envy girls who can travel light anywhere! My own bag looks dangerously like Mila's. From cramps medication to my own set of dinnerware – everything I think I could possibly need when the zombie invasion finally happens!
That said, here are six medium tote bags that we really adore – functional, stylish, and easy to run around with. Just remember to use the bag organizers to keep things in check: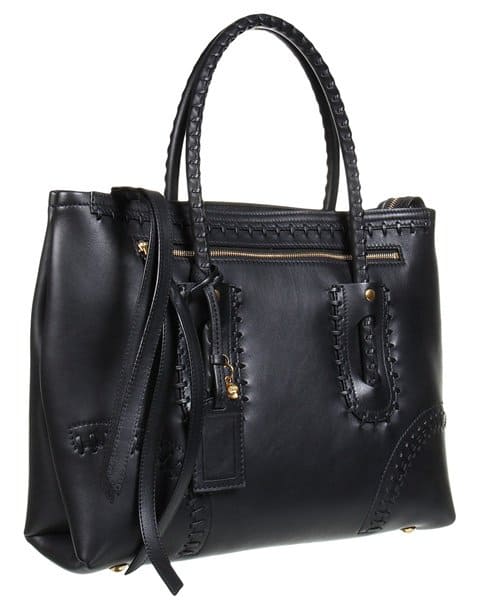 Folk Medium Tote by Alexander McQueen, $2,045.00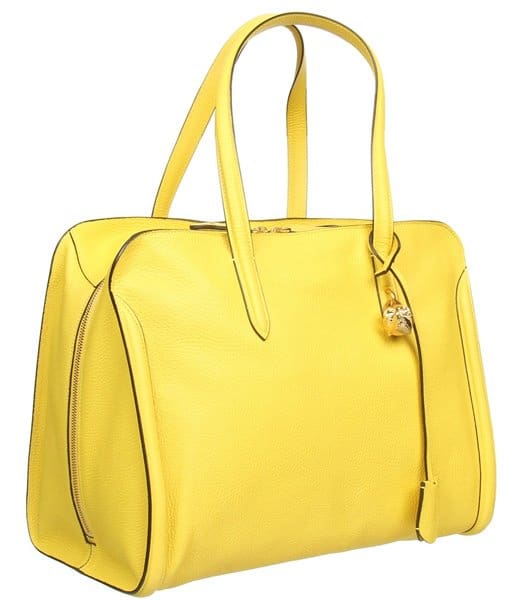 Padlock Zip Around by Alexander McQueen, $1,545.00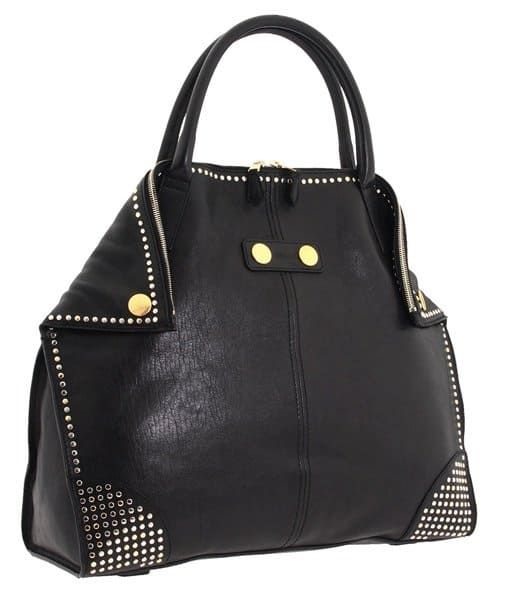 De-Manta Medium Tote by Alexander McQueen, $1,195.99
Morrison Medium Tote by Rachel Zoe, $495.00
Tate Stacey by MARC by Marc Jacobs, $198.00
Mixed-Media Handbag by Burberry, $1,295.00