Mila Kunis hid her baby bump in a super short black dress when she appeared on Jimmy Kimmel Live! recently. The actress also took the opportunity to shout out to all the future dads to stop saying "we're pregnant" simply because men don't get pregnant.
We found the whole display quite funny, actually. If you missed the show when it aired, you can watch the following clip:
Kudos to Mila, by the way, for looking sexy in that little black dress. We're quite glad she took the mini route because anything longer would have made her look frumpy. Showing off her gams was a sneaky way to distract people from focusing on her swollen belly, but it worked perfectly. Capping off the attire with classic and comfortable nude platform pumps also did wonders because it elongated her stems and kept her looking lean.
Not one to fuss with outfits for each TV appearance, Mila wore the same ensemble to the premiere of her new movie, 'Third Person'. We're not complaining because the future Mrs. Ashton Kutcher looked stunning from head to toe as she stepped on the event's red carpet.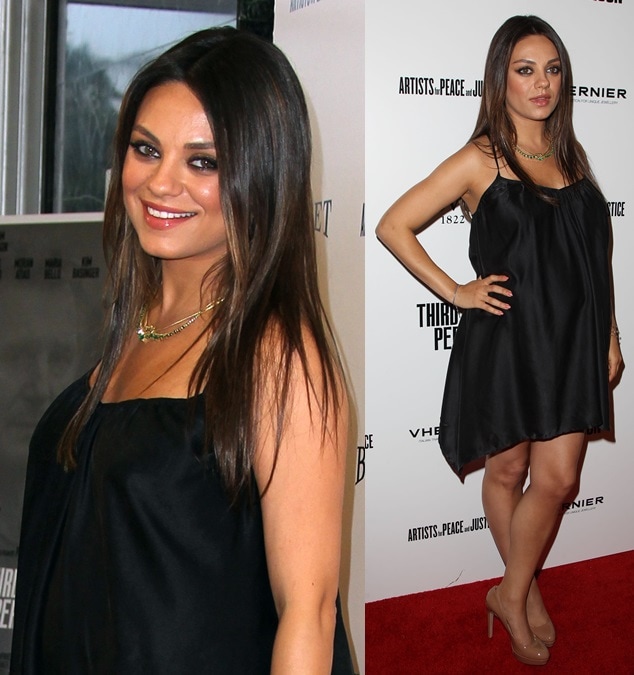 Mila Kunis at the premiere of 'Third Person' in Los Angeles, California, on June 10, 2014
Mila capping off her little black dress with sleek nude patent pumps
Don't you just wish you can look as fabulous as Mila when you're expecting a baby?
Here's the thing — you actually can. You just need to pick the right pieces to wear. And while most pregnant women shy away from heels, wearing a pair — for as long as it's comfortable, manageable, and not too high — will actually help you feel and look sexy. Heels, especially those that come in nude color, such as Mila's classic platform pumps, will not only make your preggy outfits look more flattering, but they'll elongate your legs, too.
We've yet to ID Mila's platform pumps, but you can easily replace those with a similar style that won't ruin your budget. Here are two options you can consider if you're in the market for a good pair of shoes. These selections are from MICHAEL Michael Kors and Stuart Weitzman that we found at Amazon: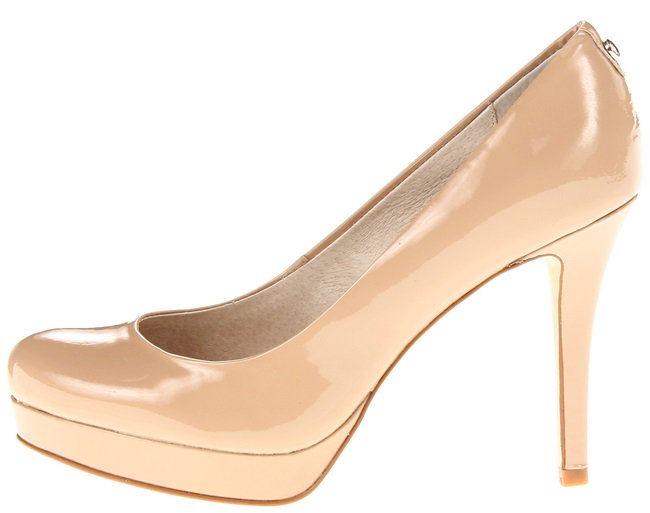 MICHAEL Michael Kors "Ionna" Pumps, $130
Stuart Weitzman "Mae" Pumps, $398
The first pair comes with 4-inch-tall heels and 1-inch-thick platforms, while the second features 5-inch-tall heels and 1.5-inch-thick platforms. Pick whichever you feel comfortable using on a daily basis. You can wear these pumps with practically anything, including a little black dress.
Credit: FayesVision/WENN