Is Miley Cyrus headed for another post-breakup breakdown? After reportedly taking a break with latest beau Patrick Schwarzenegger, the star felt that he wasn't trying hard enough to win her back after the whole spring break fiasco where Patrick was spotted getting cozy on the beach with his ex-girlfriend. This time, however, reps say that the two are no longer on a break but have officially broken things off.
What do most women do after breaking up? Go on a heartbroken shopping spree, of course! In her first public appearance since the breakup, Miley was spotted getting herself some Chanel — or, rather, bags of it that she had to have her team carry them for her. Ironically, she was shopping Chanel in a less than fabulous and classy outfit. The 22-year-old looked like she just rolled out of her Unicornland bed, popped on a beanie, and slipped into her Chuck Taylors.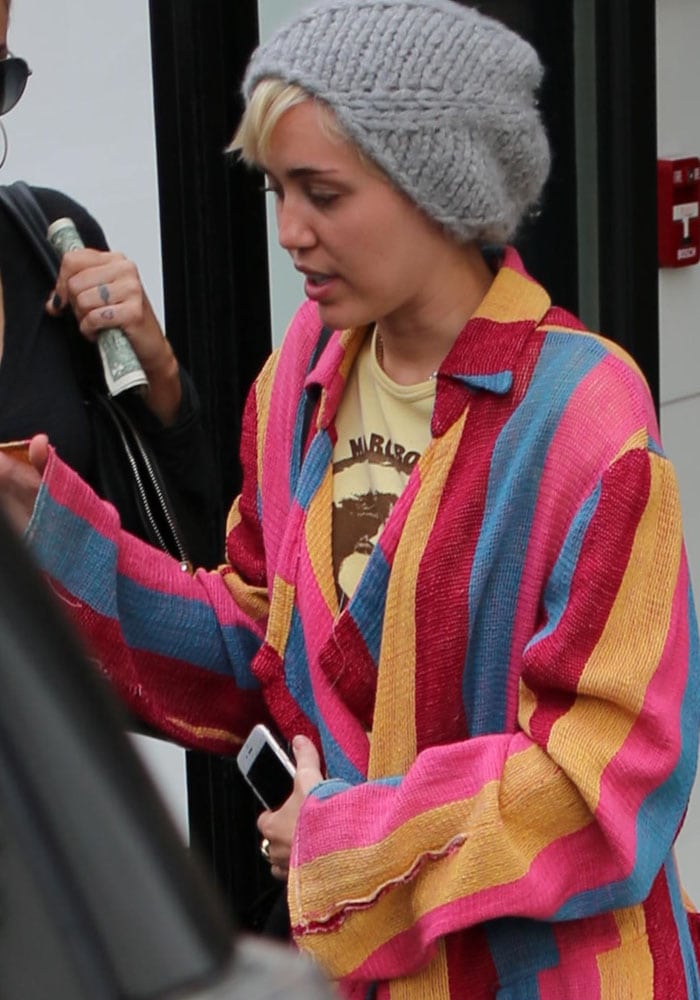 Miley Cyrus shopping at Chanel on Rodeo Drive in Los Angeles on April 21, 2015
Nobody will say anything because Miley is Miley, and this isn't exactly the first time she was photographed wearing something questionable. Props to her for not being afraid to step into Coco's lair in laid-back Chuck Taylors, though. Head on over to Net-A-Porter to get your own pair.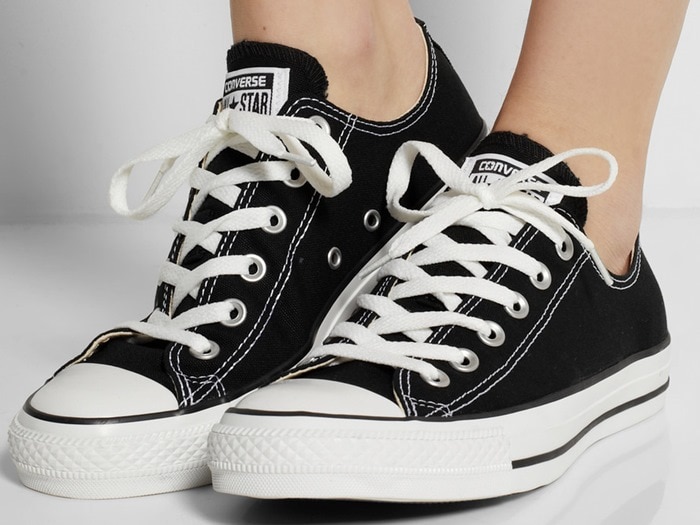 Converse Chuck Taylor "All Star" Canvas Sneakers, $55
Credit: WENN