According to to TIME Magazine's 2013 Worst-Dressed List, the nude bikini-and-shorts combination that Miley Cyrus wore at the MTV VMAs is the worst outfit of the year.
While her outfits at the VMAs later inspired plenty of Halloween costumes, the perpetually outstretched tongue, twerking, and suggestively placed foam finger both offended and amused viewers.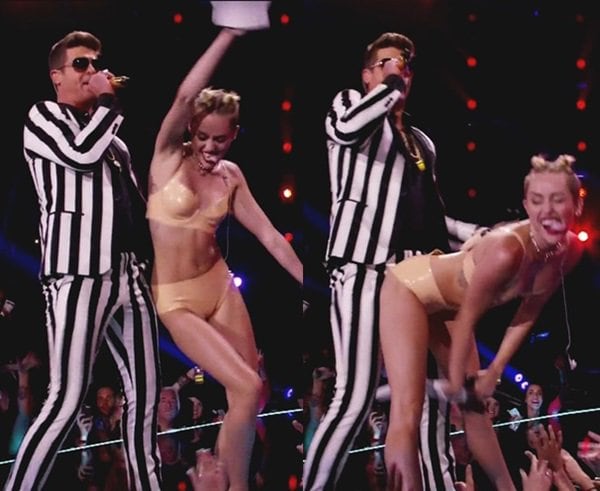 Miley Cyrus performing at the MTV VMAs in New York on August 25, 2013
However, a saving grace for Miley Cyrus is that the magazine also named her one of the best dressed of the year. The Marc Jacobs dress that she wore at the Annual Night of Stars Gala came in as number six on the list.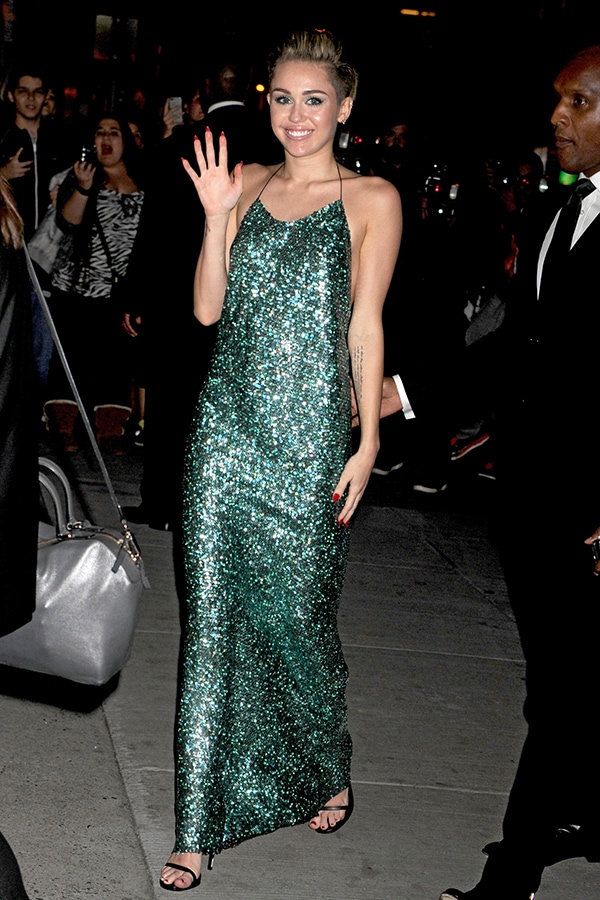 Miley Cyrus at the 30th Annual Night of Stars Gala presented by the Fashion Group International at Cipriani Wall Street in New York City on October 22, 2013
Credit: Dennis Van Tine / Future Image / WENN