Miley Cyrus's 43-piece clothing and shoes collaboration with Converse was released on Nordstrom earlier this week. The glitter-infused collection is very Miley Cyrus and includes eight pairs of fashion sneakers.
"Converse has no boundaries. It's outspoken. I've always identified with Converse because the brand appeals to and represents so many different cultures and walks of life. And they're accessible," the singer said in a release from the brand. The lookbook, shot by German photographer Ellen Von Unwerth, features Miley and a diverse group of models wearing items from the collection while rolling about in glittery confetti.
Miley Cyrus x Converse Lookbook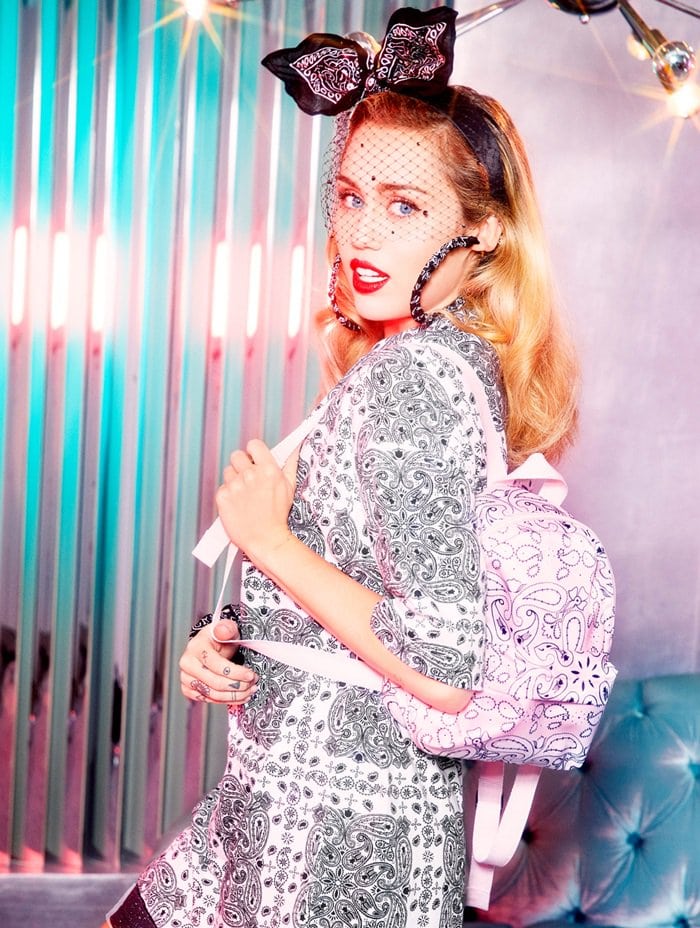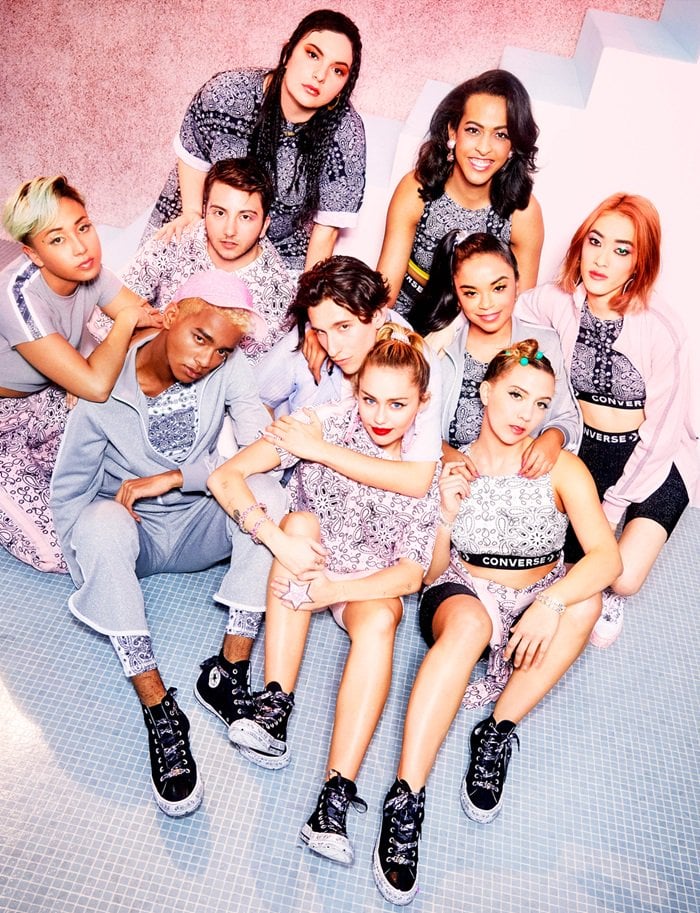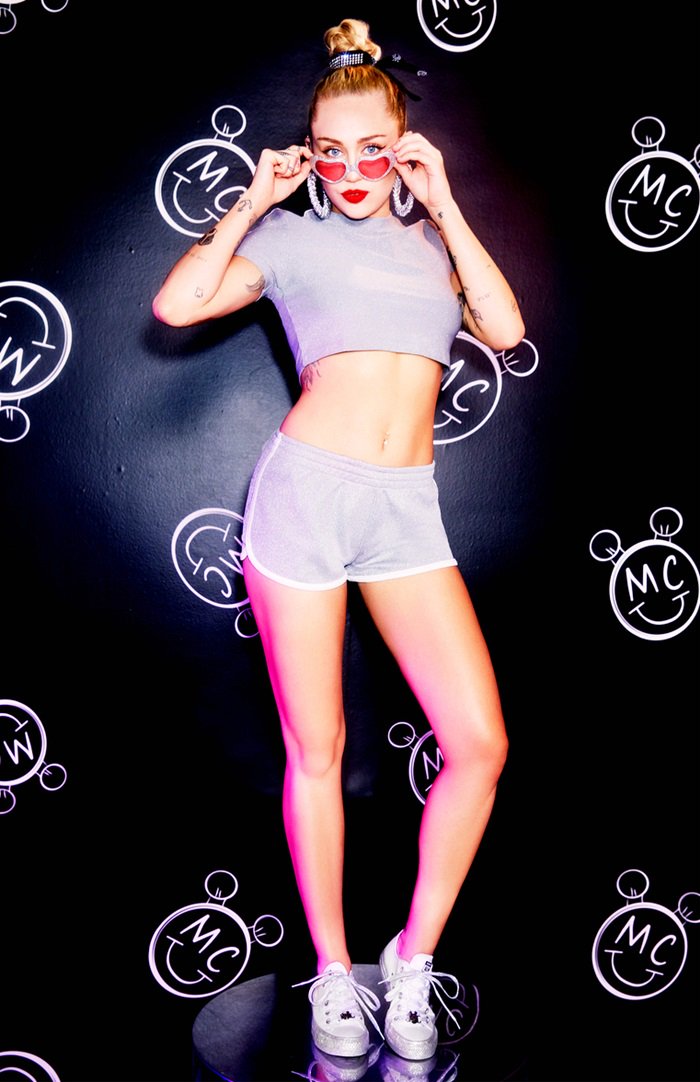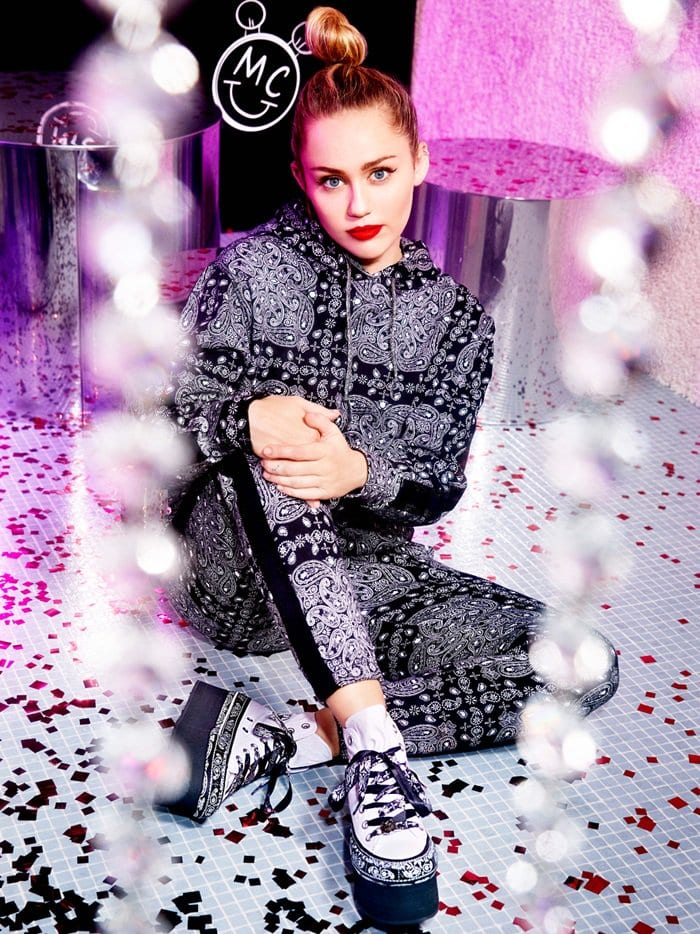 "I definitely had my fans in mind and in my heart when I was creating," Miley told Nike. "I put what they love about me and what I love about them into the design." The following are the 5 best shoes from the 100% vegan Converse x Miley Cyrus collection.
Glitter High Top Sneakers, $69 at Nordstrom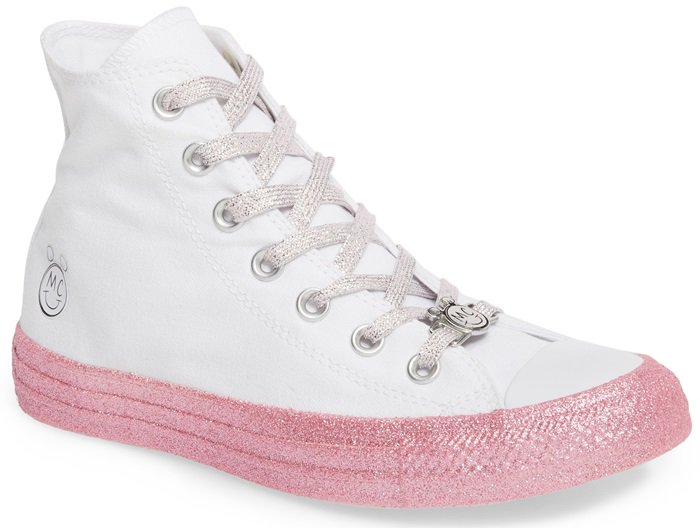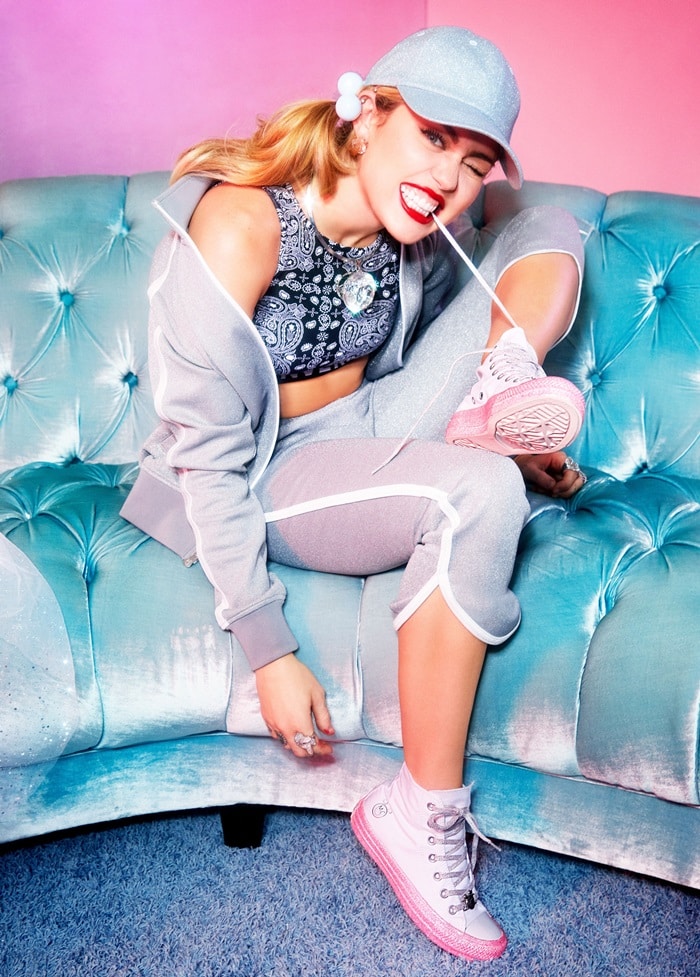 Bandana-Patterned Platform Sneakers, $74 at Nordstrom
Bandana High Top Sneakers, $69 at Nordstrom
Miley wore this bandana-patterned lace-up sneaker to promote her new collection on 'Jimmy Kimmel Live!'.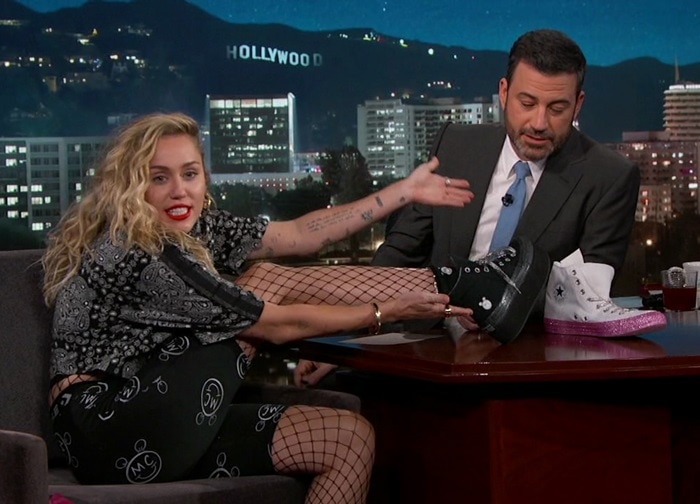 Miley Cyrus showing off her bandana-patterned lace-up sneakers during an appearance on ABC's Jimmy Kimmel Live!' in Los Angeles on May 1, 2018
Glitter Low Top Sneakers, $64 at Nordstrom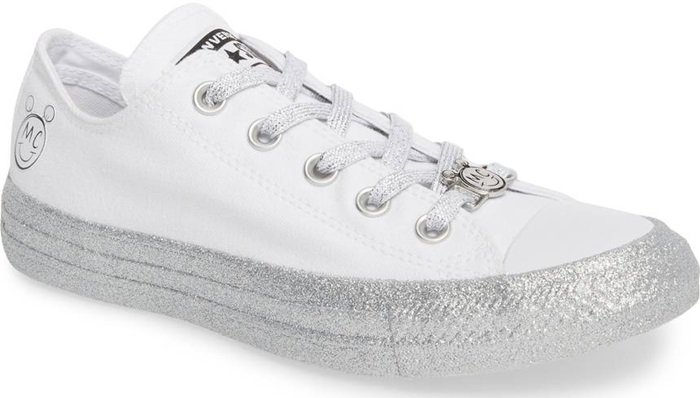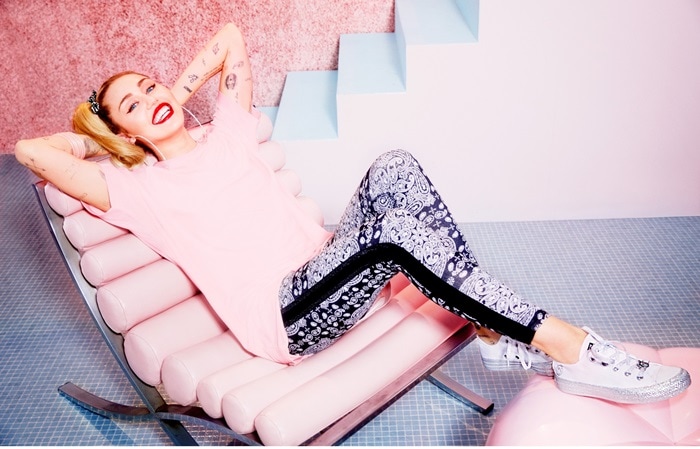 Glitter Platform Sneakers, $74 at Nordstrom
Credit: WENN / Converse