Miley Cyrus has taken on a very edgy California-cool-girl-inspired look lately. The singer and actress was spotted out in incredibly ugly creepers that feature black suede uppers and thick white flatform soles. While I'm not a fan of this shoe trend, I understand that a lot of ladies are.
She paired her white-and-black Frankenstein shoes with a pair of black-and-white checked leggings, a black jumper, an ultra cool gray leather jacket (the best part of this ensemble in my opinion), circular sunnies, and a black brimmed hat.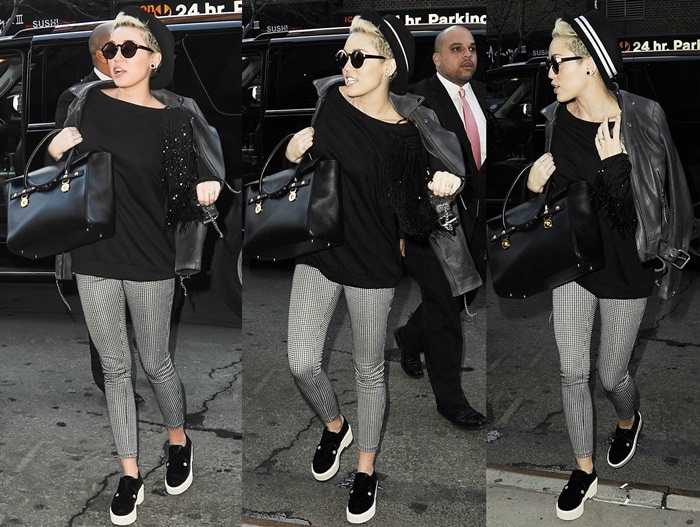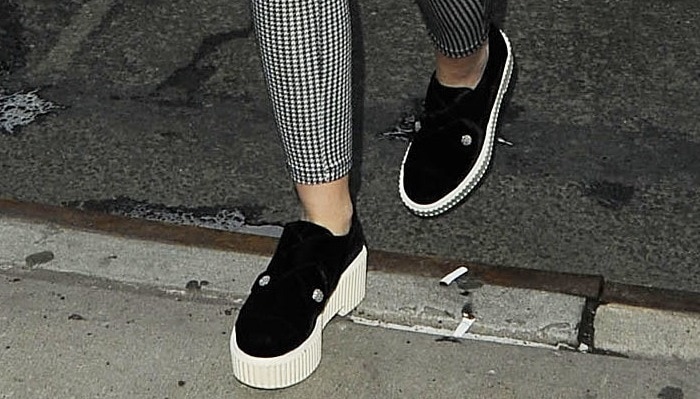 Miley Cyrus out and about in Manhattan on February 14, 2013
Overall, I like Miley's outfit, but these shoes just aren't my style.
We couldn't find her exact shoes online, but I did discover some great T.U.K. creepers that I hope you will like. Personally I prefer them to the pair Miley wore.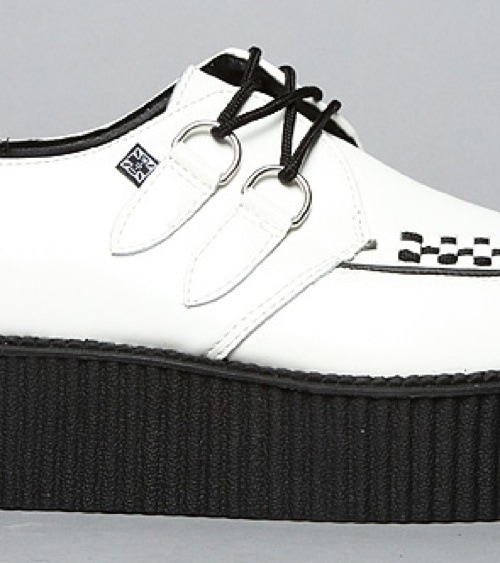 T.U.K. The Mondo Creeper Shoes in White Leather, $70 at Amazon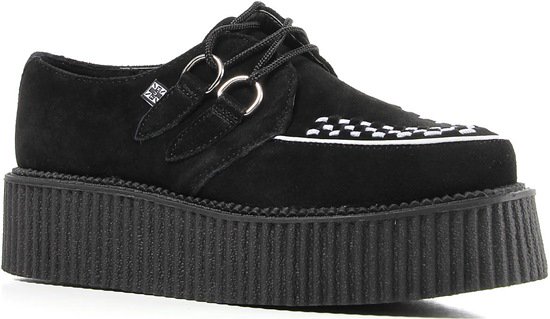 T.U.K. The Mondo Creepers in Black Suede with White Interlace, $70 at Amazon
What do you think of this shoe style? It's a really hot trend right now, but I'm not sure if I love the '90s style that much. Tell us how you feel about Miley's look and her flatform creeper shoes!
Credit: TNYF/WENN