Do you remember Kokosar's Paciotti by Midnight capsule collection? Now it's time to start ranking the ugliest shoes of all time!
These ugly ass shoes are so horrific that Kim Kardashian would love to wear them. We hope you won't.
1. Blue Garbage Boots by Unravel Project, $773 at Shopbop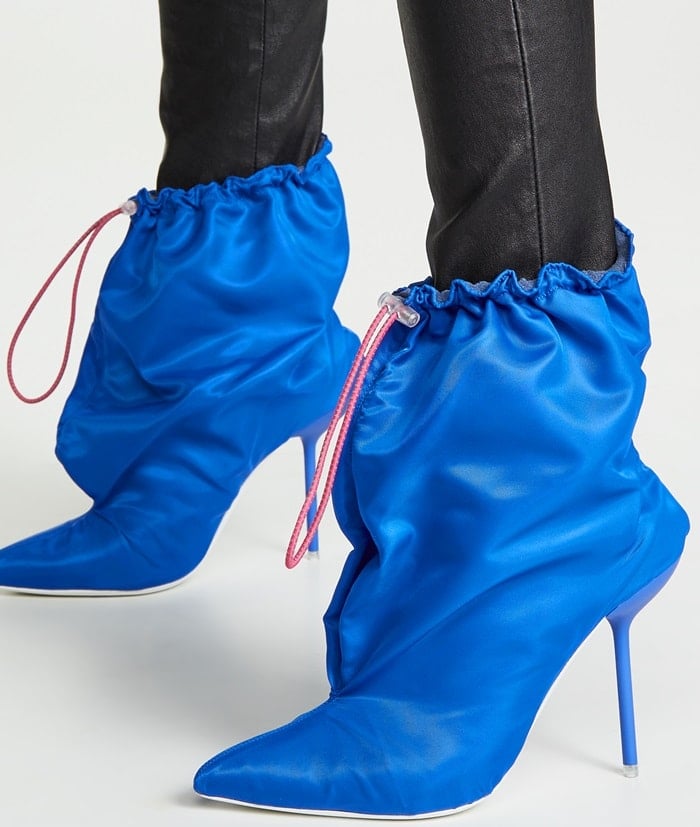 2. Granny Stockings With Broken Heels by Unravel Project, $1,562 at Shopbop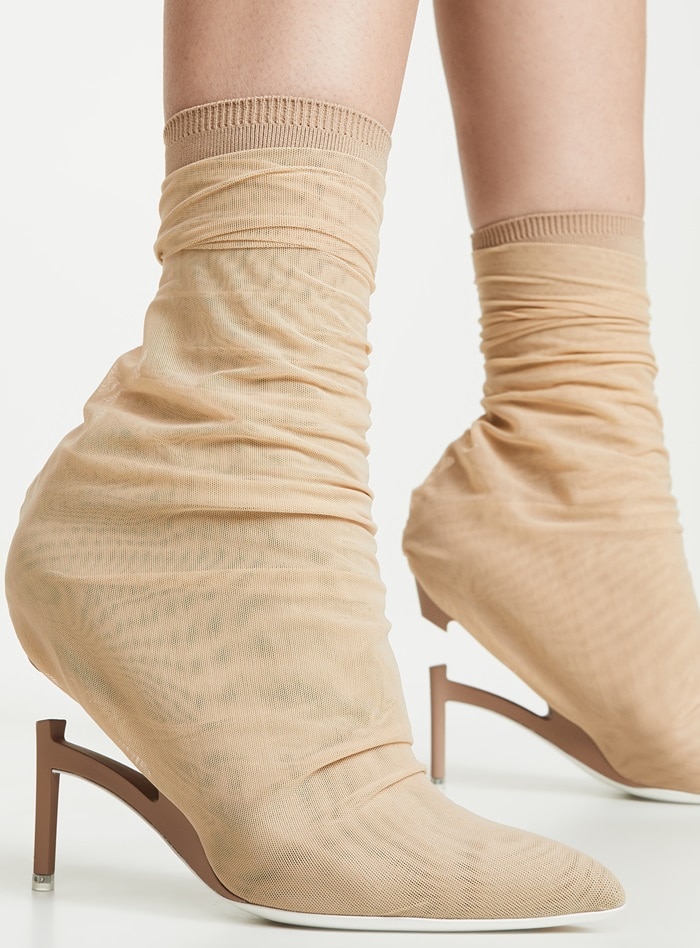 3. Clear Ugly Ass Sweat Boots by MSGM, $584 at Shopbop
We hope Kim Kardashian learns how to prevent foot sweat before wearing these clear plastic boots!
4. Orange Laundry Bag Shoes by Unravel Project, $772 at Shopbop
5. Diaper Ornamented White Boots by MSGM, $614 at Shopbop
6. Hideous Blue Plastic Pointy Ankle Booties by MSGM, $450.40 at Shopbop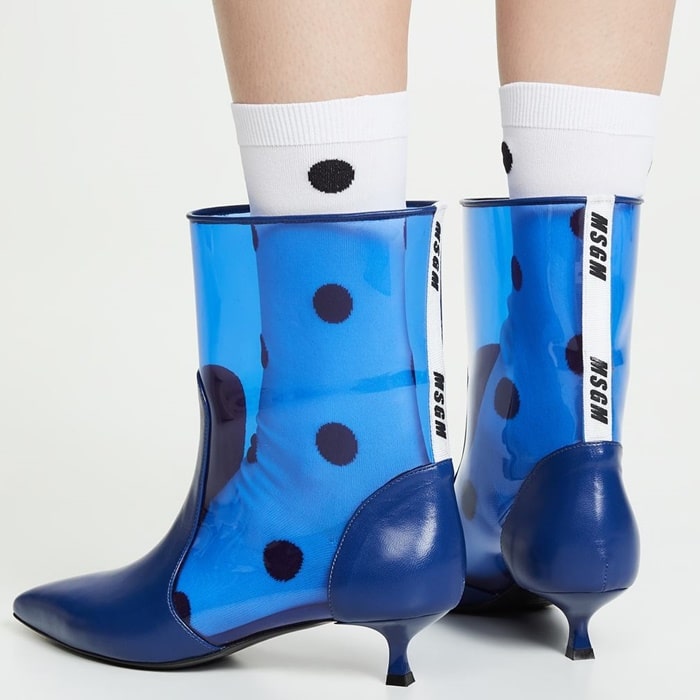 7. Hawaiian Printed Ankle Half Cowboy Boots, $1,895 at Shopbop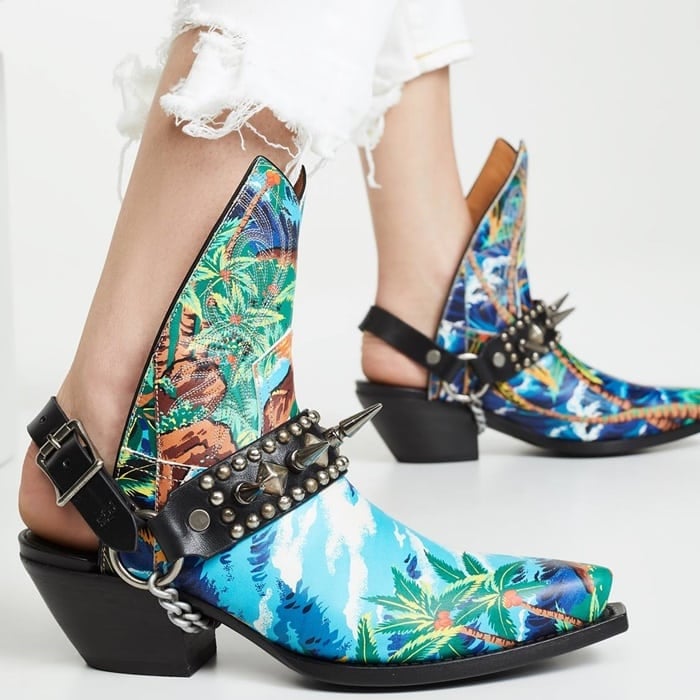 8. Red "Waste of Snakes" Jester Boots With Useless Heel, $446.60 at Shopbop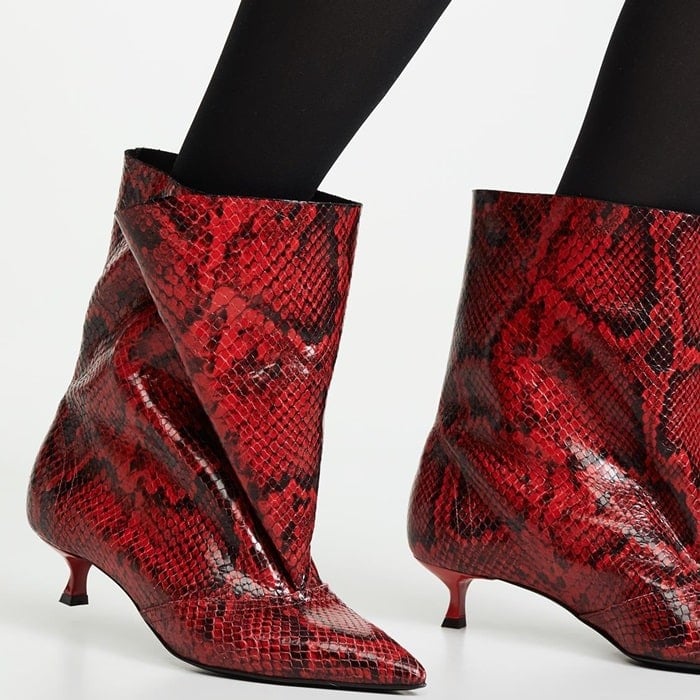 9. High Heeled Catfish Boots With Chains, $1,650 at Shopbop
10. Black Plastic Trash Bag Pumps, $145 at Shopbop
These vacuum-sealed heels from Jeffrey Campbell are perfect for a date with Dexter Morgan.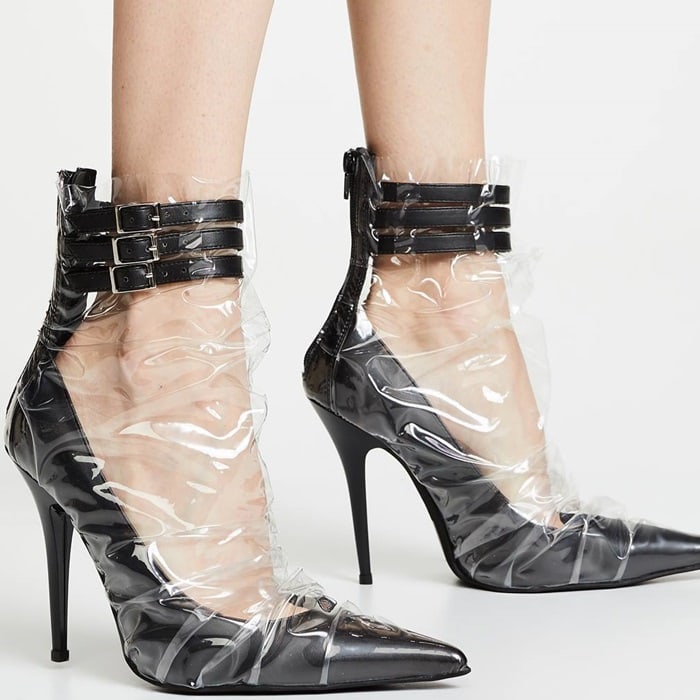 11. Modern Platform Clown Shoes, $420 at Shopbop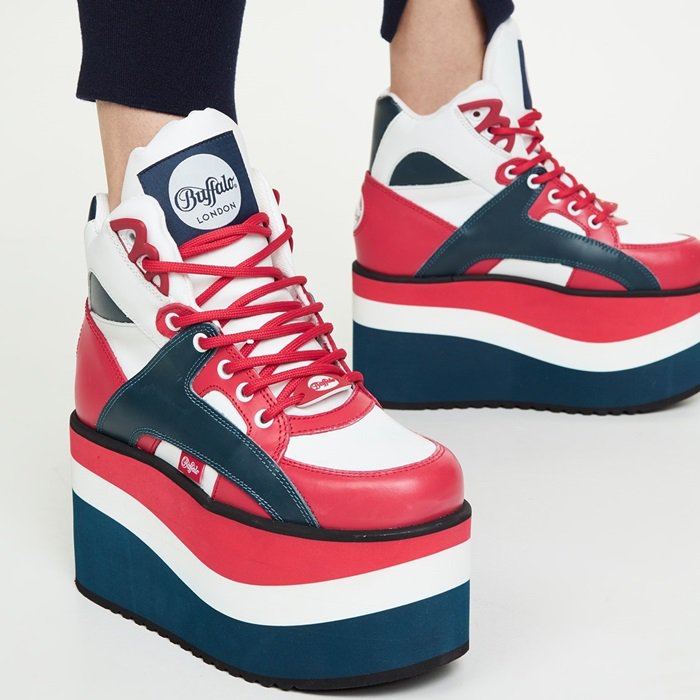 12. The Witches Of Bushwhacked Boots, $413 at Shopbop
13. Throwback Old School Thrift Store Boots, $1,050 at Shopbop
14. Grandma's Plastic Covered Couch Pumps, $54 at Shopbop
15. Garbage Bags Rolled Over High Heels, $46.50 at Shopbop
16. Frodo Baggins Double-Band Sandals, $395 at Shopbop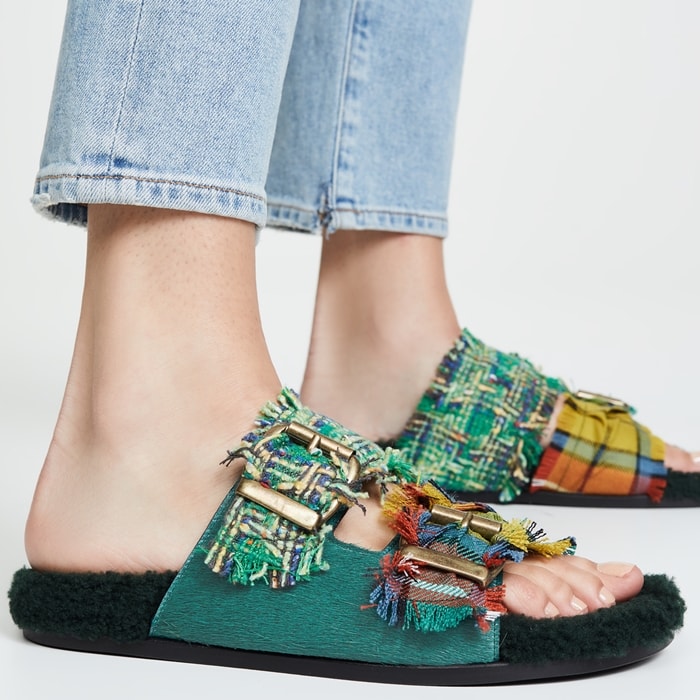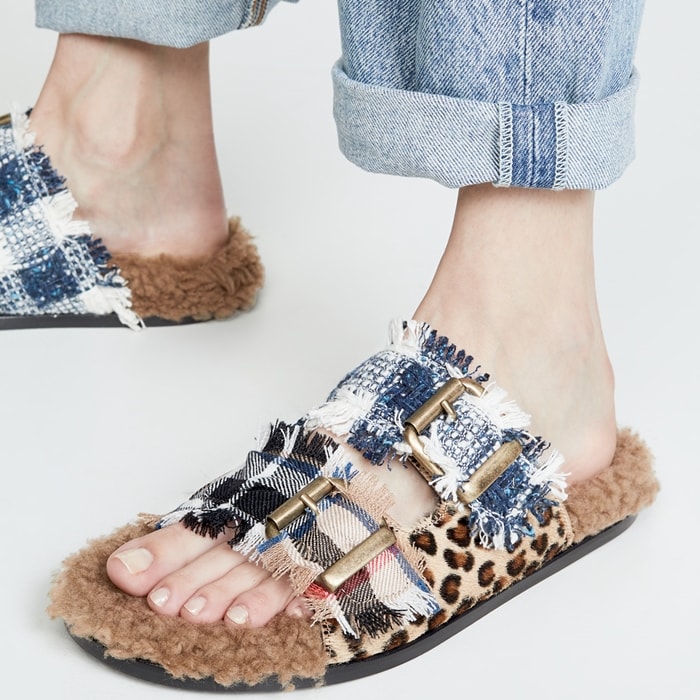 17. Eccentric Old Lady Shoes, $1,250 at Matches Fashion
Perfect for old ladies, these black pumps are crafted with gold-tone metal heels set with green crystals that display Loewe's penchant for artistic features.
They're made in Italy with crocodile-effect leather panels at the rounded toe that are shaped to reflect loafers, then finished with suede heel tabs and beige lining.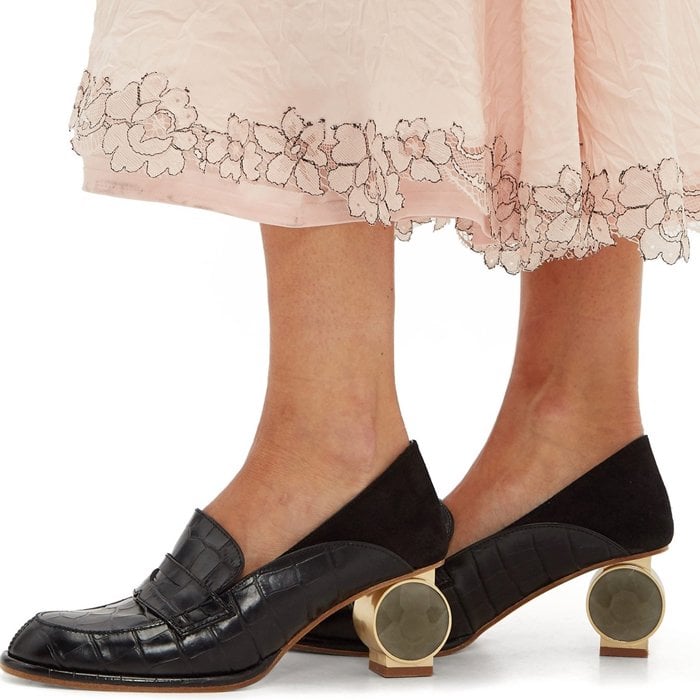 18. Toddler Shoes for Adults, $695 at Matches Fashion
The vintage aspirations of Chloe are evident through the lizard-effect leathers and rich brown and orange color palette of these ugly multi-strap sandals.
Raised onto a light, durable and flexible XL Extralight sole, they're made in Italy from calfskin and mesh with comfortable padding and clip fastenings ensuring a secure fit.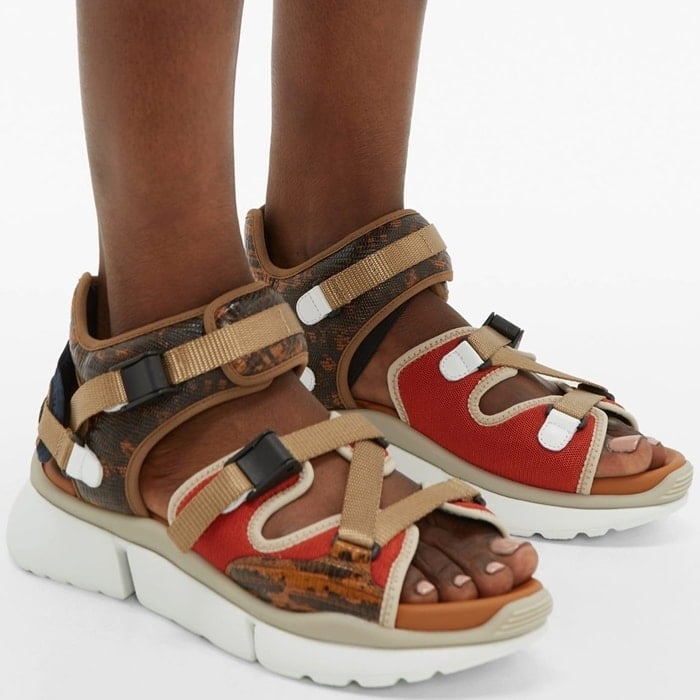 19. Homemade Banana Boat Shoes, $388 at Shopbop
20. Retired Exotic Dancer Heels, $1,095 at Matches Fashion
Crafted in Italy, these pink mules from Christopher Kane are comprised of exaggerated green ankle straps that are set with engraved silver-tone metal buttons, then set on a high stiletto heel.
21. Grandma Witch Shoes, $1,195 at Matches Fashion
These white leather slingback pumps from Simone Rocha are shaped with a sharp point toe and have a Victoriana-inflected lace-up front and an unexpected red flower-shaped perspex heel.
22. Camel Toe Sneakers, $690 at Shopbop
If you'd like to have animal feet, Maison Martin Margiela's camel toe shoes should be right up your alley!
23. Green Heels With Floating Heart Beads and Glitter, $155 at Shopbop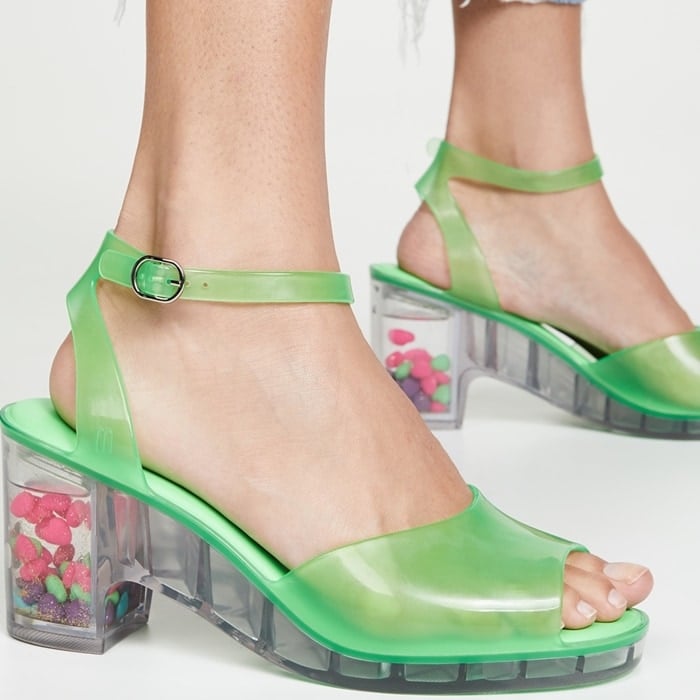 24. Champagne Beige and Black Camel Toe Flats, $685 at Shopbop
25. Minnie Mouse House Shoes, $970 at Matches Fashion
These light blue Bottega Veneta pumps rendered in quilted leather are also available in black and blue.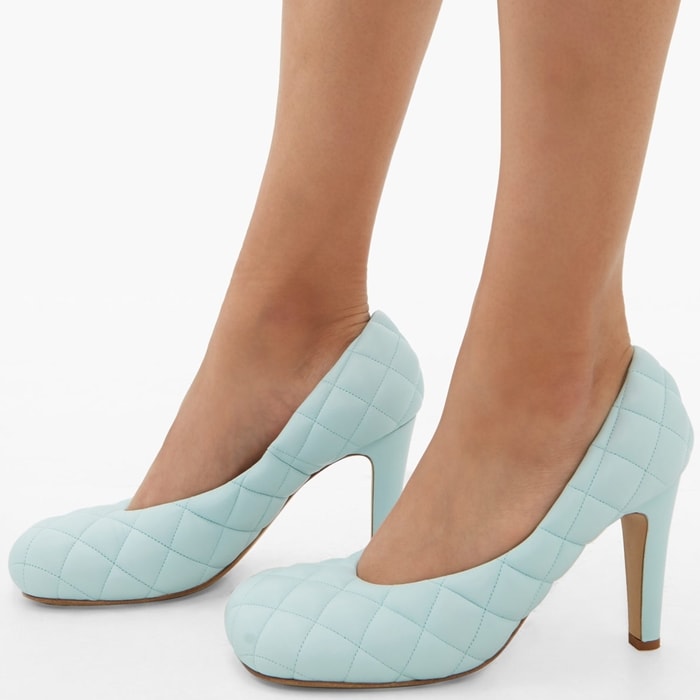 26. Mary Poppins Grandma Shoes, $472 – $590 at Matches Fashion
Fashion consultant and street-style star Ada Kokosar, who created these shell polka-dot tulle & PVC pumps, took home the Emerging Talent Award in 2019!