It's not easy to make a name for yourself as a designer in the modern world, but it's a little easier when you're as talented as Simone Rocha.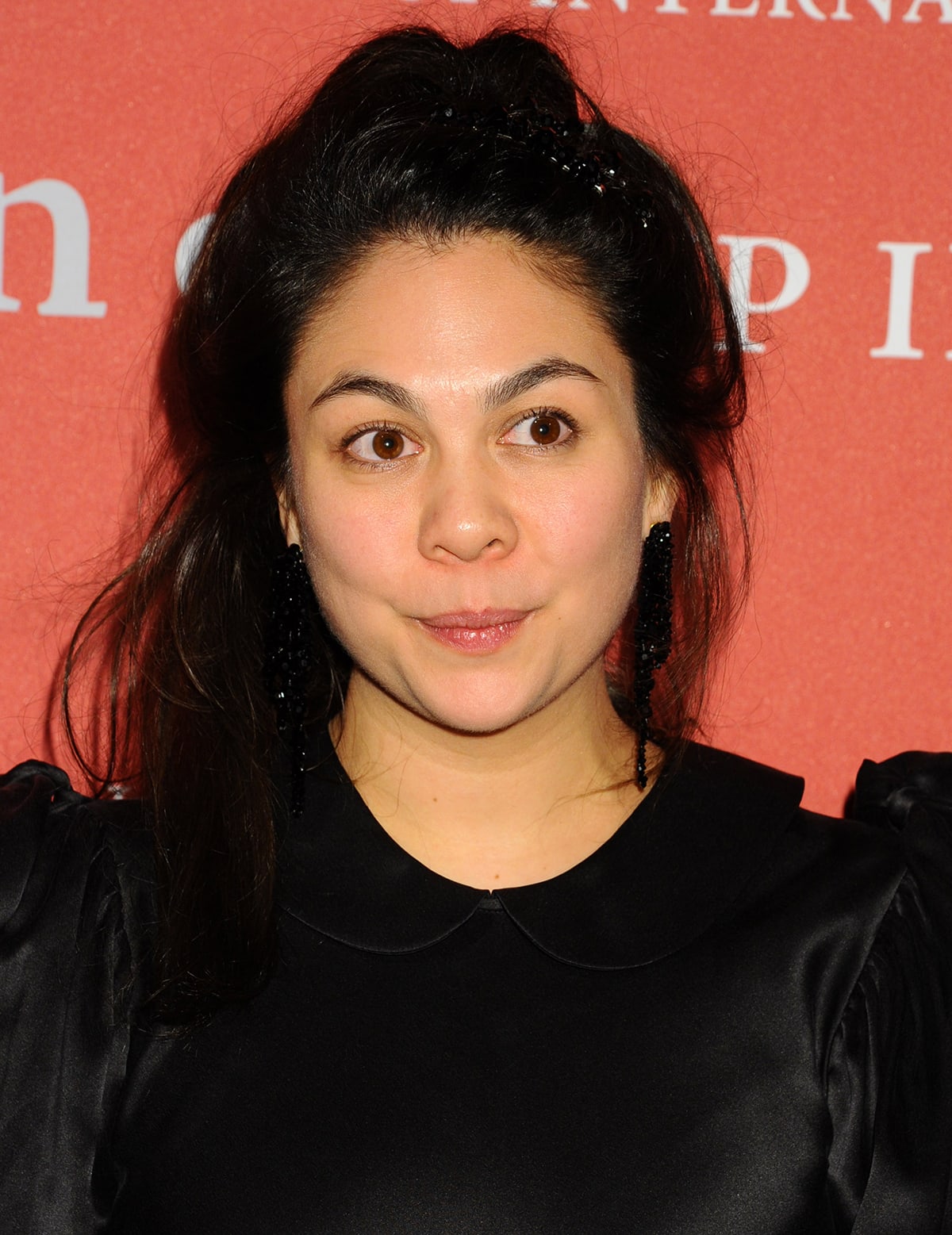 Simone Rocha has fashion in her blood as she's the daughter of Chinese-Irish designer John Rocha (Credit: Jennifer Graylock / INSTARimages)
The Irish designer has fashion in her blood, though – her father is designer John Rocha – so it's only natural she'd be a talented designer, too.
Here's some more information on Simone Rocha's career and brand:
How Simone Rocha Began
Simone Rocha, as noted, is the daughter of a designer, and, as such, she got an early start in the industry. Her name is pronounced see-mone ro-sha.
As a teenager, Rocha began working at her father's studio, and as a young adult, she studied at the National College of Art and Design and later at College Saint Martins.
Simone Rocha got her start in fashion design by working at her father's studio and later studying at the National College of Art and Design (Credit: PA Images / startraksphoto)
Not long after graduating, Rocha designed her own collections and showed them at various galleries and London Fashion Week.
Her designs were introduced to the masses in earnest when she garnered a spot in the window of Dover Street Market in London, the first major retailer to sell her wares.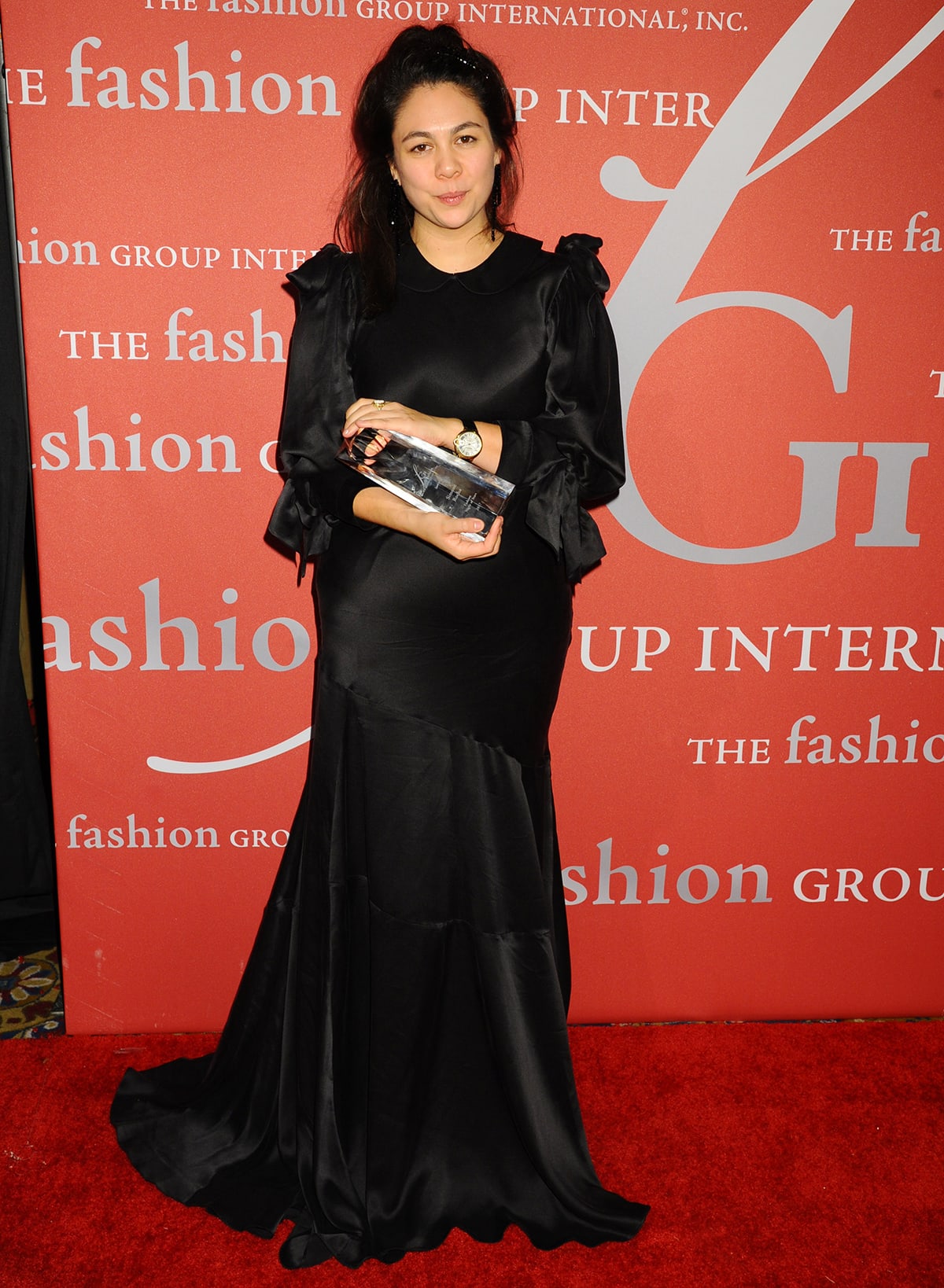 Simone Rocha presented her graduate collection in London Fashion Week in 2010 before showcasing her first fashion installation in the window of Dover Street Market in London (Credit: Jennifer Graylock / INSTARimages)
Simone Rocha's Most Iconic Work
Simone Rocha has been lauded in the industry since her brand's inception. She earned impressive accolades, like the Harper's Bazaar Young Designer of the Year and Womenswear Designer of the Year awards in 2014 and 2016, respectively.
Famous wearers of her clothes have included AnnaSophia Robb, Olivia Palermo, and Kate Middleton, the Princess of Wales.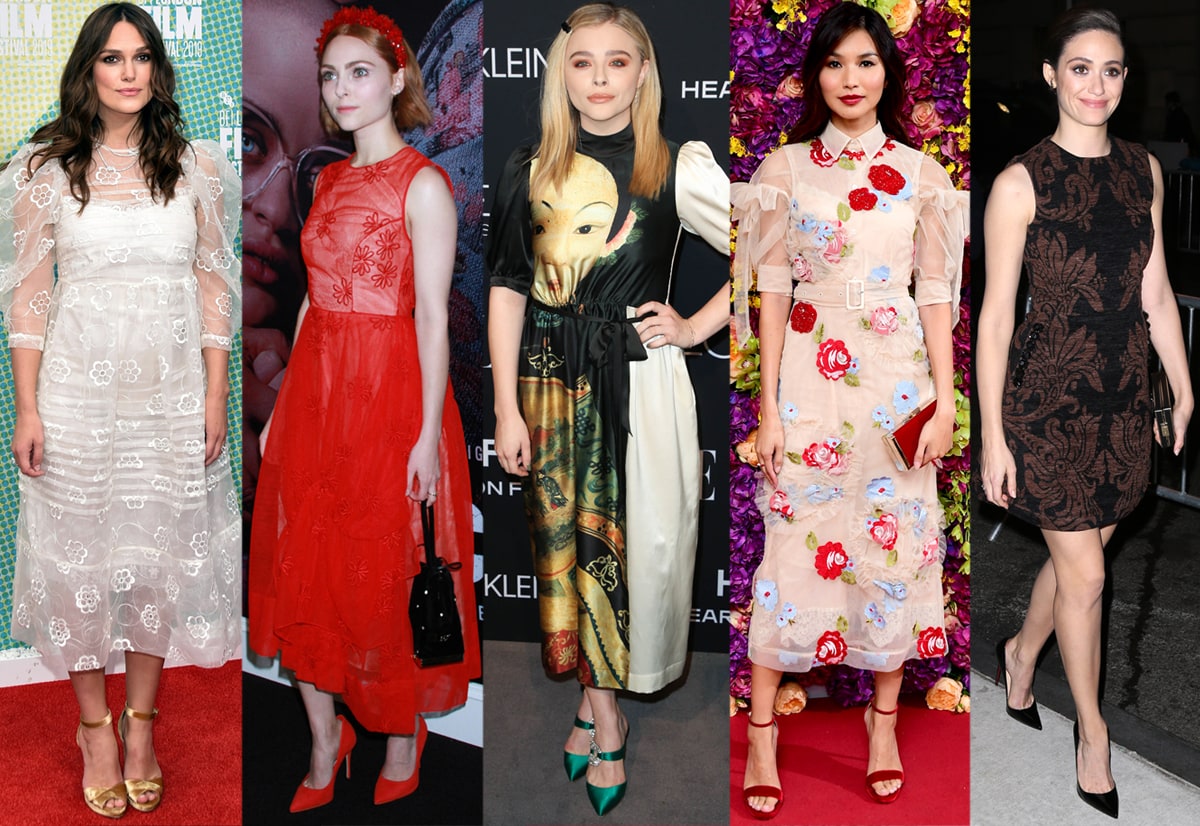 Simone Rocha's creations have been spotted on famous celebrities, including Keira Knightley, AnnaSophia Robb, Chloe Grace Moretz, Gemma Chan, and Emmy Rossum (Credit: Famous / ACE PICTURES / INSTARimages / ROGER WONG / Media Punch / PA Images / Dara Kushner / INFphoto)
Much of Rocha's best work to date came from 2018 to 2021, when she collaborated with multiple brands (more on that later).
During that time, she also lent her creative genius to costuming various short films, books, and art installations, further cementing her status as a consummate designer.
Collaborations
Given that Simone Rocha's work is so edgy and progressive, not many brands could even work with her.
However, she has worked with some A-List companies to procure special collections of beautiful clothing, like her collection with H&M, which featured ethereal pieces contrasting most of H&M's designs.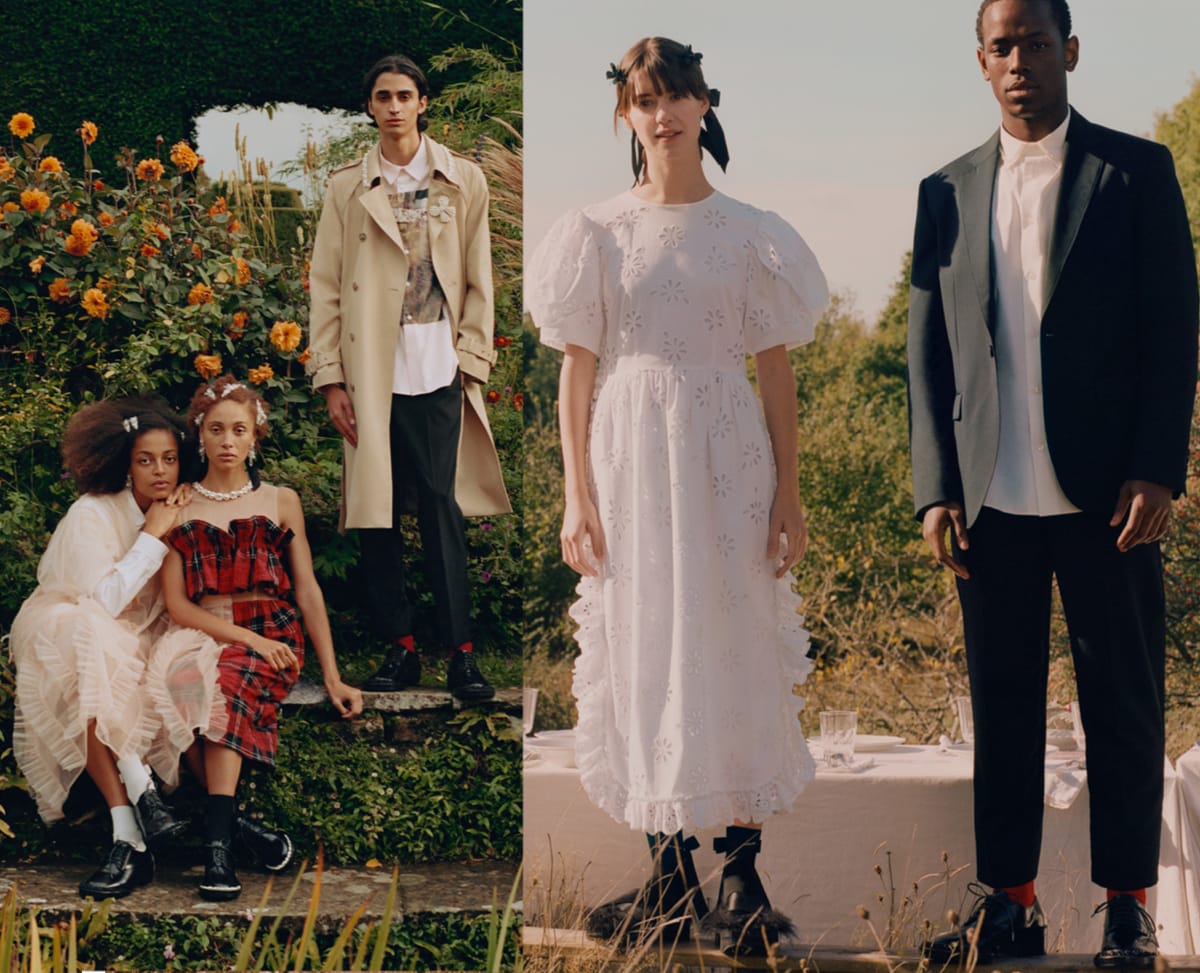 Simone Rocha's collaborative collection with H&M featured ethereal pieces for men and women (Credit: H&M)
Rocha has also collaborated with Moncler multiple times.
Because Moncler has been in business for decades, it's gone through far more iterations of designs than Rocha, but each collaboration served as a bookmark for both houses' design eras.
Is it a Luxury Brand: The Cost of Simone Rocha's Products
Yes, Simone Rocha is a luxury brand, and no, it does not come cheap. Most of Rocha's pieces cost hundreds, if not thousands, of dollars.
However, Rocha does sell some accessories, like socks and hair clips, that can be purchased for less than $100.
A luxury brand, Simone Rocha offers its products from less than $100 for some accessories to over $2,000 for its dresses
Though Rocha's pieces are spendy, they're of high quality, and she sells a range of products. She has pieces in several categories for women – jewelry, clothing, shoes, and accessories – and she sells items for men, too.
Though women's items outnumber those designed for men, outerwear, knits, shirts, and pants are available for males.