If you've been wondering about the meaning of Bottega Veneta, you're not alone.
Established in 1966 in Vicenza, Italy, by entrepreneurs Michele Taddei and Renzo Zengiaro, Bottega Veneta means "Venetian Shop" in Italian. In other words, Bottega Veneta is not the name of the founder nor an actual person.
In Italian, it is pronounced Bo-TAY-ga VAN-ah-ta instead of ven-ETT-a. In 2001, Bottega Veneta was purchased by Gucci Group and is now a part of the French conglomerate Kering.
Everyone who is anyone is wearing a Bottega. Bottega has finally found its place in the influencer era, whether it's their signature quilted mules or oversized clutch bags.
Chrissy Teigen, Kate Beckinsale, and Hailey Bieber carry the Bottega Veneta The Pouch clutch, while Alessandra Ambrosio slips into a pair of Bottega Veneta Raffia sandals (Credit: Mega / WENN)
As you've clicked on this article, the chances are that you're considering adding a Bottega Veneta bag to your collection.
Are they a worthwhile investment? Which Bottega Veneta bags are the most popular? How do you spot a fake purse?
We're deep-diving into the world of Bottega Veneta, bringing you up to speed with everything you need to know about the brand.
If your aesthetic is understated, refined, and effortlessly chic, you'll be right at home with Bottega Veneta.
The Birth of Bottega Veneta: A Legacy of Craftsmanship
Bottega Veneta was established in 1966 as a luxury fashion house in Milan. The brand is best known for its handbags and accessories, including its range of fragrances.
The fashion house was launched by Michele Taddei and Renzo Zengiaro, becoming an instant hit. The distinctive weaving texture on its leather quickly became the brand's signature.
Bottega Veneta is known for its use of the Intrecciato weaving technique, which instantly became the brand's iconic design
The brand first became a hit with a celebrity clientele during the 1980s. Andy Warhol even produced a short film for Bottega Veneta and was a frequent visitor to the New York store.
From Celebrities to Recovery: Bottega Veneta's Journey
The 1990s were a challenging time for Bottega Veneta. The brand lost its way and moved away from its core values of craftsmanship, quality, and understated elegance.
It tried to compete with other luxury brands by using logos, monograms, and trendy designs, but this approach was ultimately unsuccessful.
A recovery was attempted during the early 2000s with Giles Deacon and Tomas Maier, who streamlined the brand and returned it to its understated origins. During this time, the Bottega Veneta ready-to-wear collection became the unexpected star of the brand.
In 2001, Bottega Veneta was taken over by the Gucci Group, helping to change its fortunes. Under the direction of the Gucci Group, the brand expanded to include everything from eyewear to fragrance and jewelry.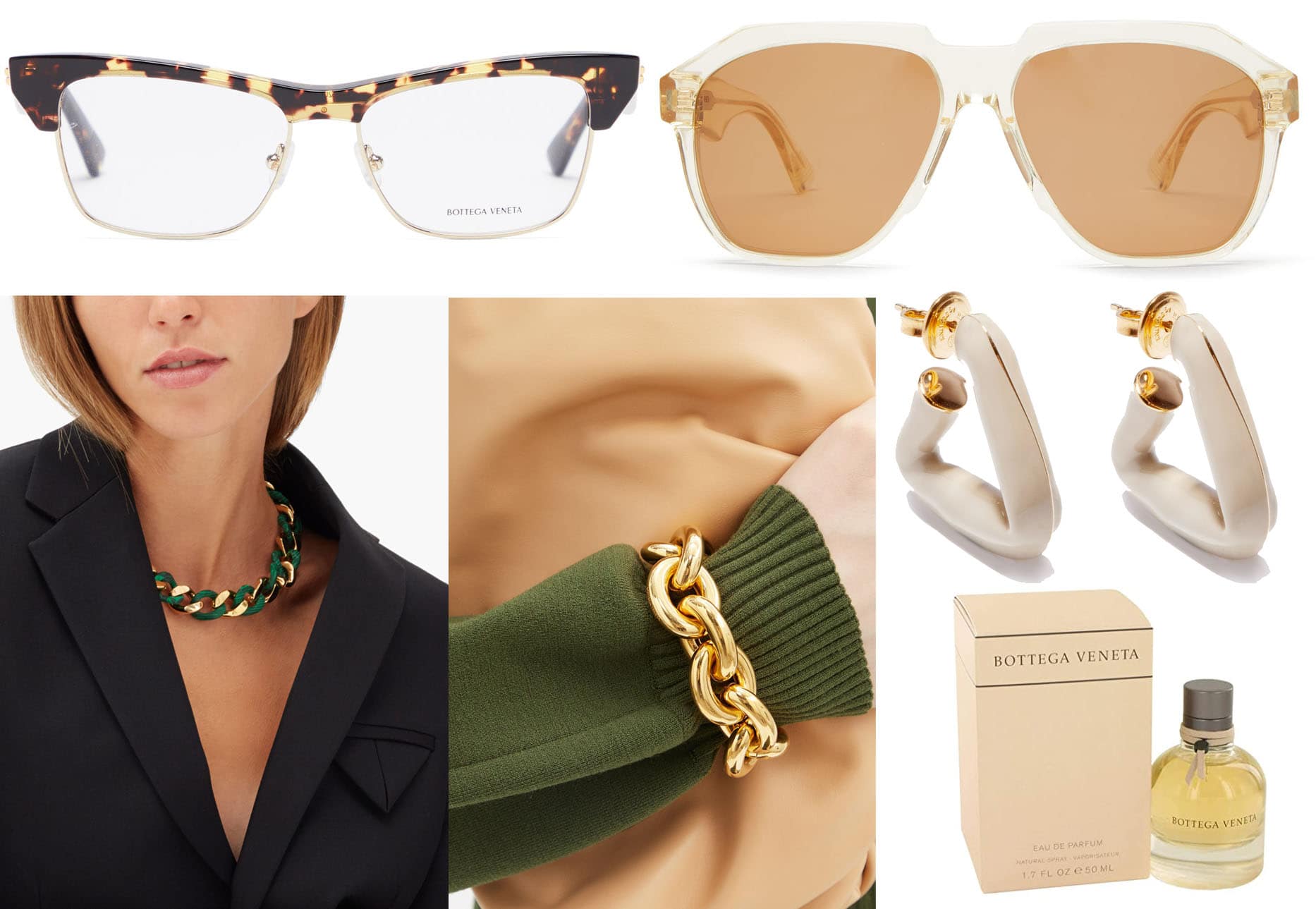 Under the direction of Gucci Group, Bottega Veneta has expanded its line to include accessories
Daniel Lee's "New Bottega" Revolution
Bottega Veneta bounced back onto the fashion scene after Daniel Lee became Creative Director in June 2018.
Lee brought with him the 'New Bottega' era, launching the Pouch clutch bag. Unsurprisingly, it became the fastest-selling bag in Bottega Veneta's history.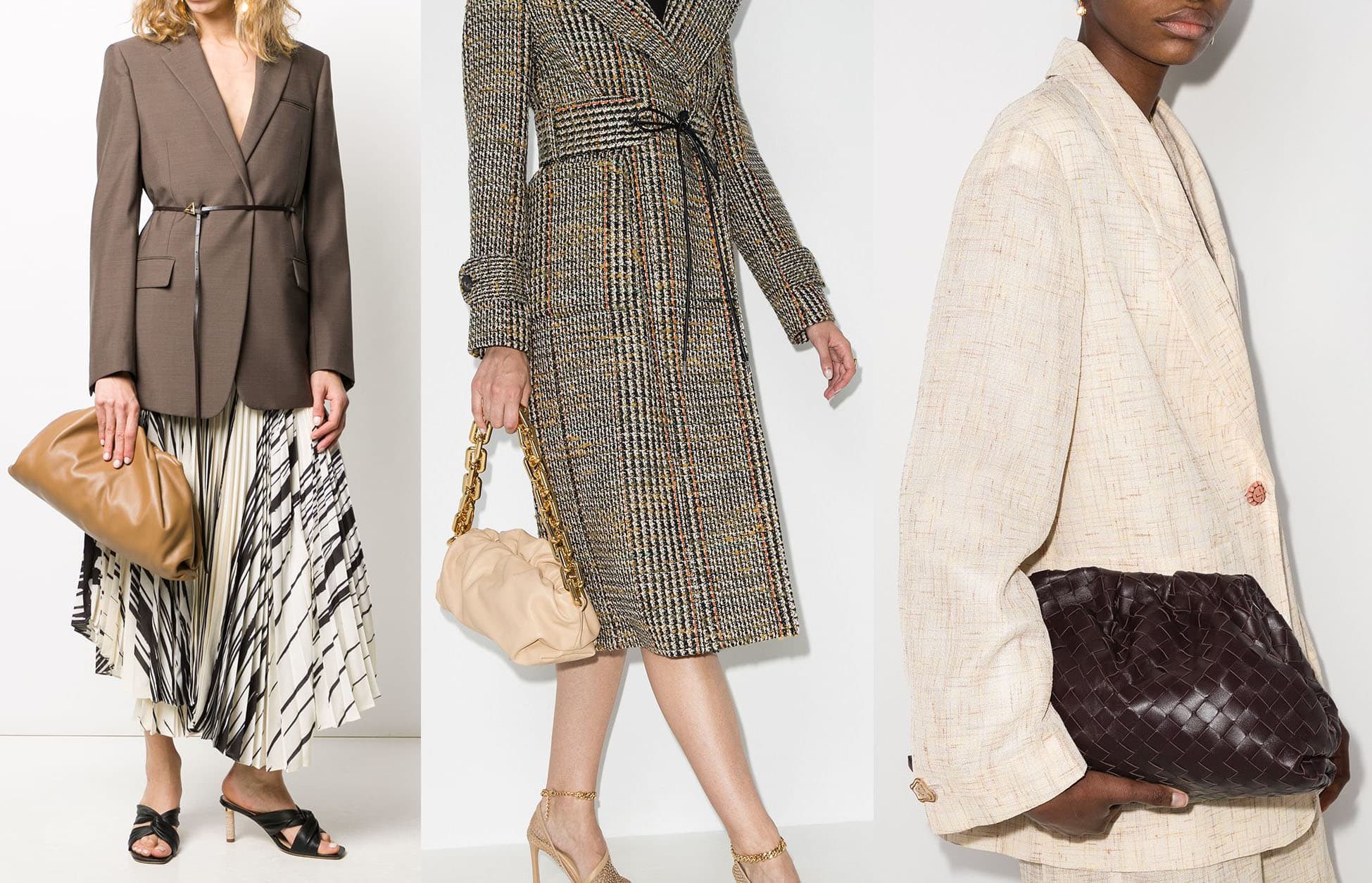 Introduced in 2019, Bottega Veneta's The Pouch clutch became the brand's fastest-selling bag
Bottega Veneta's ability to blend timeless elegance with a contemporary twist makes it so unique.
In January 2021, the brand unexpectedly shut its social media channels, shifting to a focus on influencer marketing and allowing fans of the brand to produce organic content.
Under Daniel Lee's creative direction, Bottega Veneta embraced a minimalist aesthetic, eschewing overt branding and logos in favor of understated elegance. This approach set the brand apart from its luxury counterparts, who often relied on bold logos and monograms to assert their status.
Creative director of Bottega Veneta, Daniel Lee, attends the 65th Evening Standard Theatre Awards in association with Michael Kors at the London Coliseum on November 24, 2019, in London, England (Credit: Avalon / WENN)
Daniel Lee, the creative director credited with reviving the Italian luxury brand Bottega Veneta, left the company in November 2021.
The reason for Lee's departure was never fully explained, but there were reports of tension between Lee and Kering's management team. In September 2022, Lee was announced as the Chief Creative Officer of Burberry.
In his three years at the helm, Lee had transformed the brand from a struggling label into a fashion powerhouse. He revitalized Bottega Veneta's signature Intrecciato weave, introduced new and popular accessories, and generated buzz around the brand with his minimalist and modern designs.
It was the fastest-growing luxury brand, finally allowing it to compete against heritage brands like Chanel and Louis Vuitton.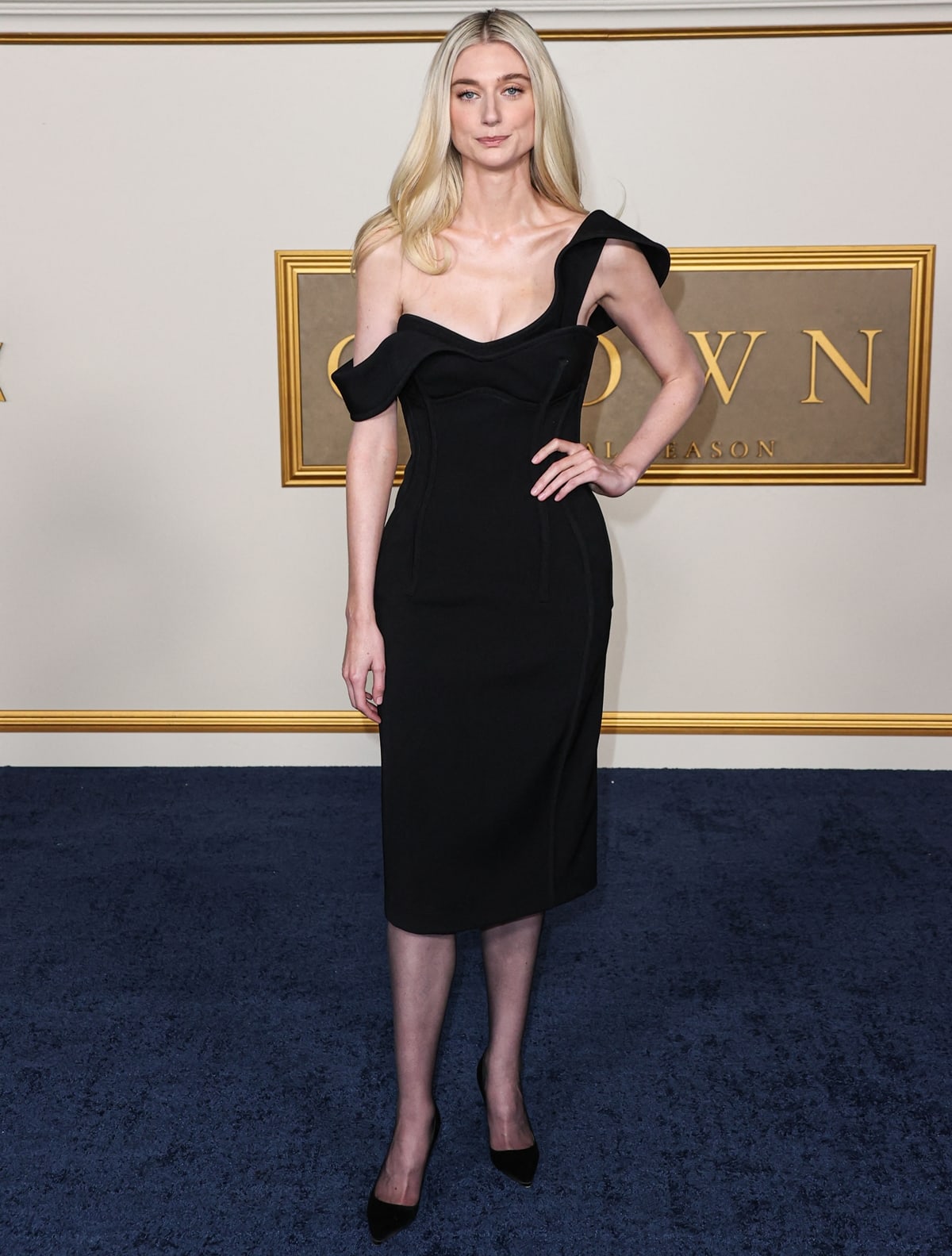 Elizabeth Debicki looked stunning in a black one-shoulder dress by Bottega Veneta, complete with corset boning, sheer Calzedonia tights, and sharp Manolo Blahnik pumps at the Los Angeles Premiere of Netflix's "The Crown" Season 6 Part 1 on November 12, 2023, in Los Angeles, California (Credit: Abaca Press / INSTARimages)
French fashion designer Matthieu Blazy was appointed creative director of Bottega Veneta in December 2021. He is the brand's sixth creative director and the first to be appointed since Daniel Lee's departure in November 2021.
In the first half of 2023, Bottega Veneta reported revenue of €833 million, with a 2% increase on a comparable basis, primarily due to strong sales in their directly operated retail stores, which saw a 6% growth.
In the second quarter of 2023, the company's sales increased by 3% on a comparable basis, driven by a 7% growth in their directly operated retail network. Bottega Veneta also achieved a recurring operating income of €169 million in the first half of 2023, resulting in a recurring operating margin of 20.3%.
Bottega Veneta's Signature: Elegance and the Intrecciato Weave
The name Bottega Veneta translates to "Italian Shop," incorporating the ethos of the brand, which is founded on the elegance of classic Italian fashion and craftsmanship.
While Bottega Veneta is renowned for its exquisite handbags, its footwear has gained significant traction recently, establishing the brand as a force in the luxury footwear market.
The first Bottega Veneta bag to become instantly recognizable was the Knot clutch. It was designed by Tomas Maier in 2001, who reimagined an earlier rounded box clutch made in the late 1970s with the same name.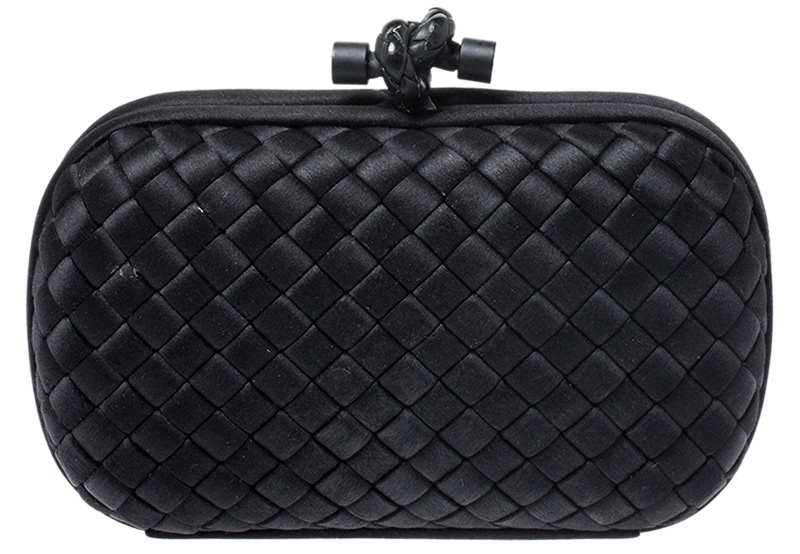 Designed by Tomas Maier in 2001, the Knot clutch is one of the most recognizable clutch designs from Bottega Veneta
Since the 1970s, Bottega Veneta has been famous for its celebrity clientele. Everyone from Jackie Kennedy Onassis to Amal Clooney, Princess Charlene, and Nicole Kidman have been photographed wearing the brand's pieces.
Bottega Veneta is famous for its Intrecciato weave, which has become its hallmark instead of a logo. The origins of this unique signature style come from the fact that the atelier's sewing machines couldn't deal with durable leather.
Bottega Veneta's solution was to weave strips of leather together instead to create a structural design.
Craftsmanship: The Essence of Bottega Veneta Luxury
Bottega Veneta is a luxury brand owned by the Gucci Group since 2001. As an Italian fashion house, it's no surprise that the brand is famous for its leather craftsmanship.
In 2006, the brand launched its 'La Scuola dei Maestri Pellettieri di Bottega Veneta' – school of leather craftsmanship – in Montebello Vicentino, the home of its newest atelier.
Under Bottega Veneta Creative Director Tomas Maier, the fashion house launched the La Scuola dei Maestri Pellettieri di Bottega Veneta– a school dedicated to training new craftsmen (Credit: The Glass Magazine)
Most of the bags are handmade, with a time-consuming process. The weaving of the Cabat bag requires the work of 2 artisans for two full days to complete.
The Cabat tote bag is crafted from weaving about 100 double-faced leather strips
If you have an understated style, you might be put off by the logos and monograms that typically grace the designs of luxury bags.
Bottega Veneta offers a more under-the-radar design. You'll only know it's a Bottega bag if you're in the loop.