It's pretty crazy to realize that Miley Cyrus' hit "Wrecking Ball" was released four years ago. After two years of no music — but a whole bunch of tabloid headlines — it looks like Miley is finally back with new songs.
Earlier this year, Miley released the rather tranquil song "Malibu," which led to tons of proclamations that "Miley is back!", but the song didn't perform as well as her 2013 hit.
Still, Miley is making her usual promotional rounds, the most recent of which included a stage appearance at the recent iHeartRadio Awards in Las Vegas.
Miley Cyrus at the iHeartRadio Music Festival held at the T-Mobile Arena in Las Vegas on September 23, 2017.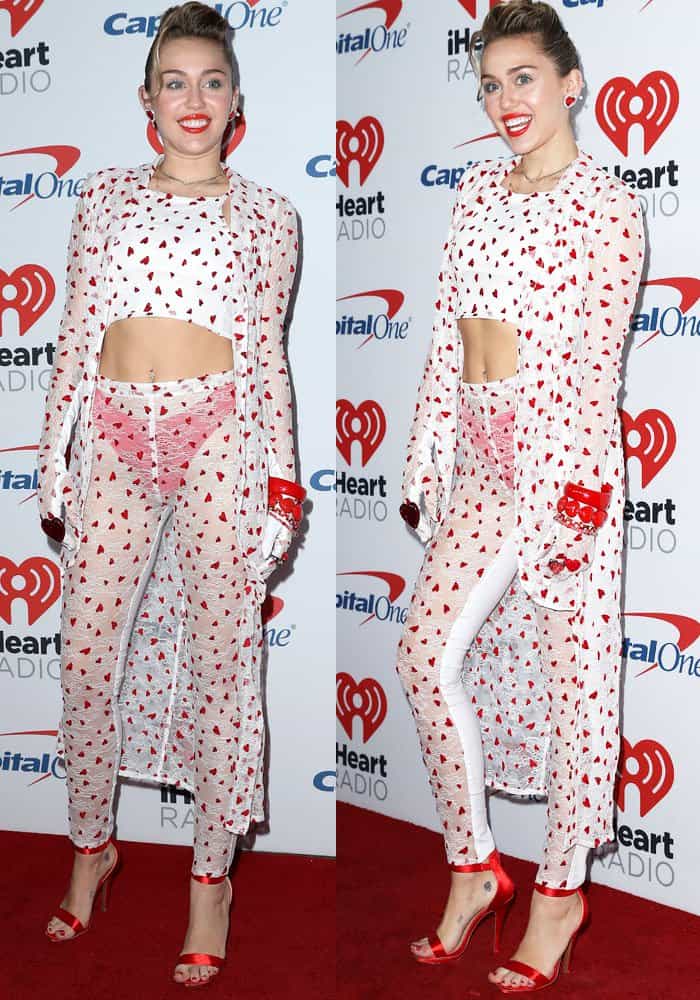 Early Valentine's: Miley wore a Christian Cowan Spring 2018 outfit that was covered in hearts.
Miley seems to be quite happy back in boyfriend Liam Hemsworth's arms, as evident by her heart-covered outfit. The pop star turned to Christian Cowan for her quirky red carpet outfit. The designer is also a favorite of superstar Lady Gaga.
The former "Hannah Montana" actress accessorized her look with huge heart jeweled earrings and a pair of red satin sandals.
Miley complemented her sandals with a pair of red underwear. In our opinion, nude undies would have taken this look much further.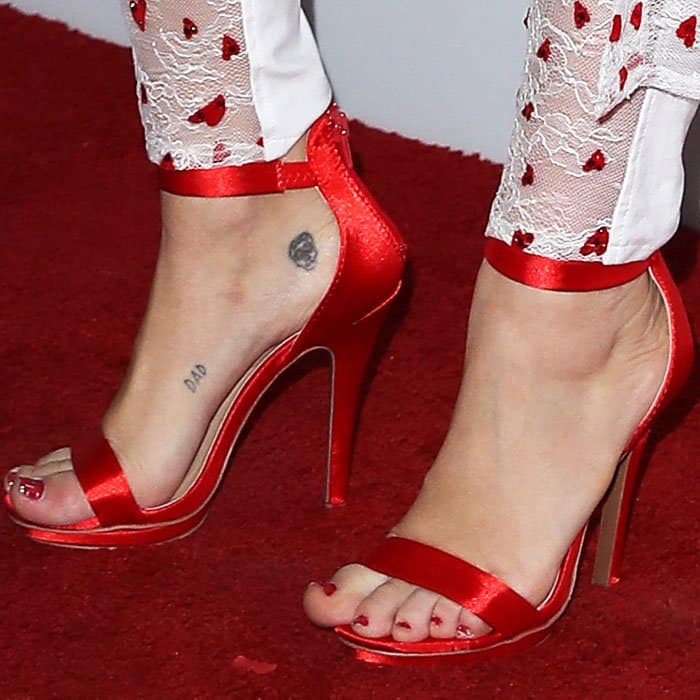 Miley wears a pair of satin ankle strap sandals.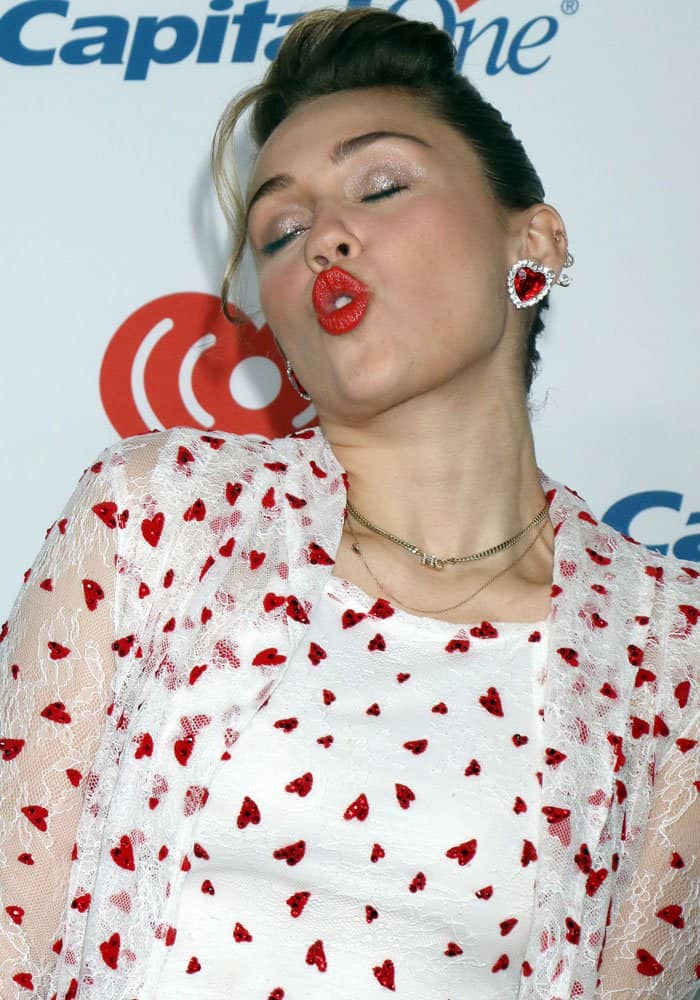 Miley blows the paparazzi a kiss.
The pop star was her usual playful self on the red carpet, blowing kisses and sticking out her tongue, just like 2013 Miley used to do.
Miley generously performed seven consecutive songs, including her latest ones, "Malibu" and "Younger Now." Of course, a Miley set wouldn't be complete without "Party in the USA" and "We Can't Stop."
Interestingly, the 24-year-old has been keeping her relationship with Liam under the radar. We're guessing she learned a thing or two from their first run.
You can purchase Stuart Weitzman "Nudist" sandals similar to Miley's exclusively at Moda Operandi.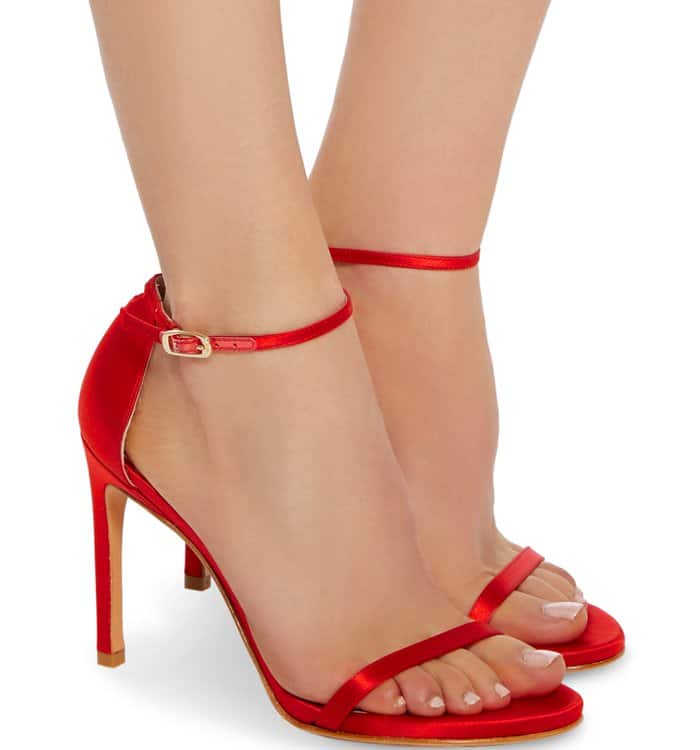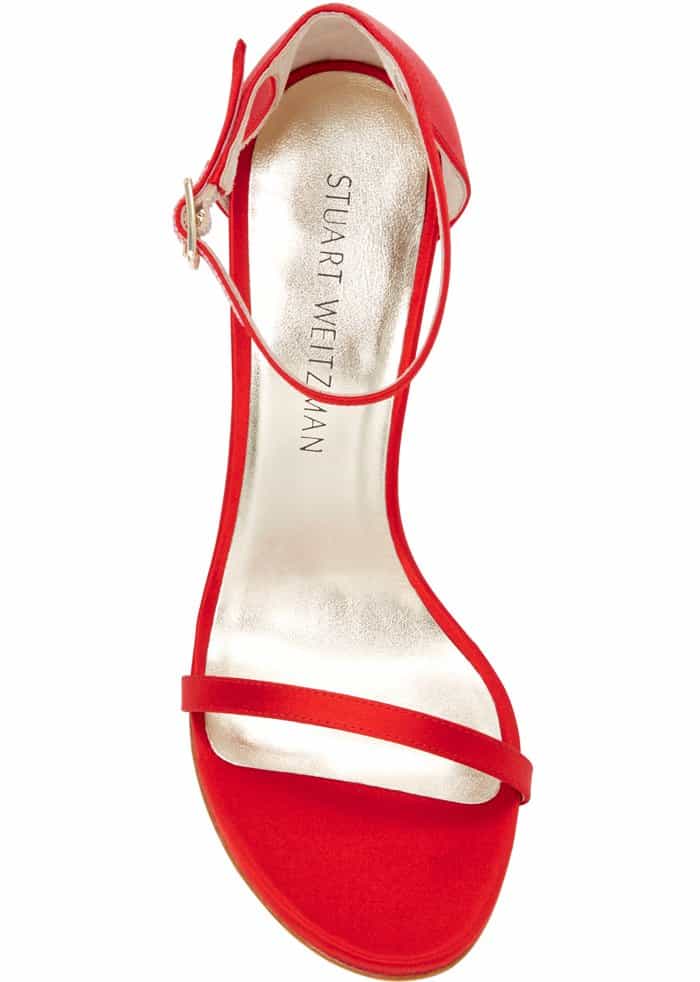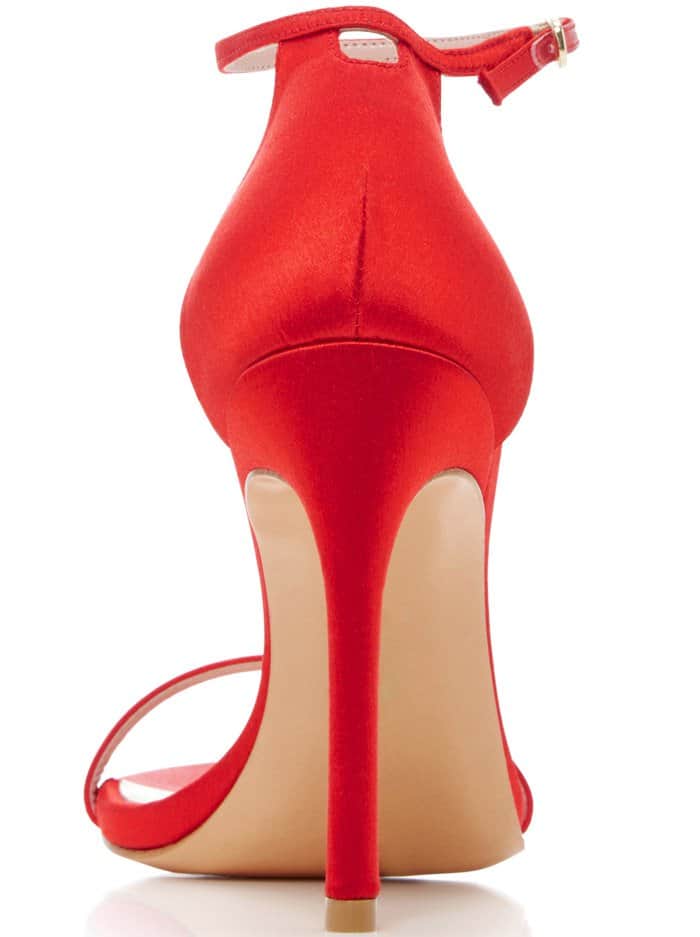 Stuart Weitzman "Nudist" sandals in satin red, $395
Credit: Judy Eddy / WENN