When Natalie Portman first revealed that she was part of an environmental pop group as a kid, everybody knew that her vegan lifestyle wasn't just for show.
The actress opened up numerous times about how animal factory farming has been affecting nature, even making a documentary about it.
It's no surprise, then, that Natalie was honored at the Environmental Media Association Awards for her work as an activist.
Natalie Portman at the 27th annual EMA Awards in Los Angeles on September 23, 2017.
Natalie shows brand loyalty in a Christian Dior dress.
The actress wears a Dior sandal with the signature curved heel.
As always, the Christian Dior ambassador showed her loyalty to the brand by wearing head-to-toe Dior. The actress picked out a white high v-neck dress from the brand's fine selection.
We often see Natalie in black or white items, so we would actually love for her stylist to insert a bit of color here and there.
The 36-year-old actress finished her look with a pair of silver-and-white sandals. We don't hate the look, but we are pretty bored with it.
Natalie arrives to receives an environmental award at the EMAs.
The actress opened up about the imbalance that factory farming causes to society, speaking passionately about her desire to stop eating animals.
During her speech, she even made a plea, asking those in attendance to cut down on their meat consumption to help the environment.
Siblings Jaden and Willow Smith, as well as real life couple Nikki and Ian Reed, were there to represent environmentally conscious celebrities across Hollywood.
Shop sandals similar to Natalie's Dior ones at Shopbop.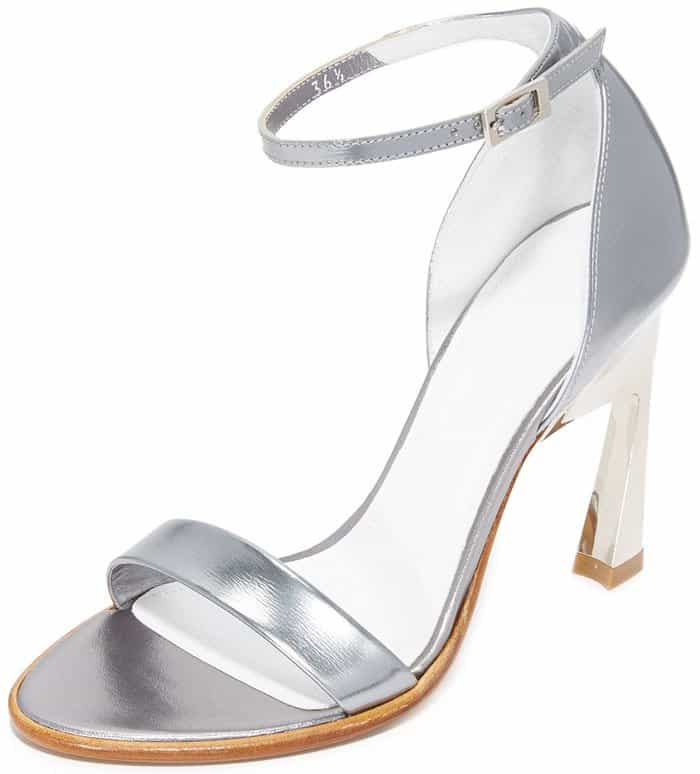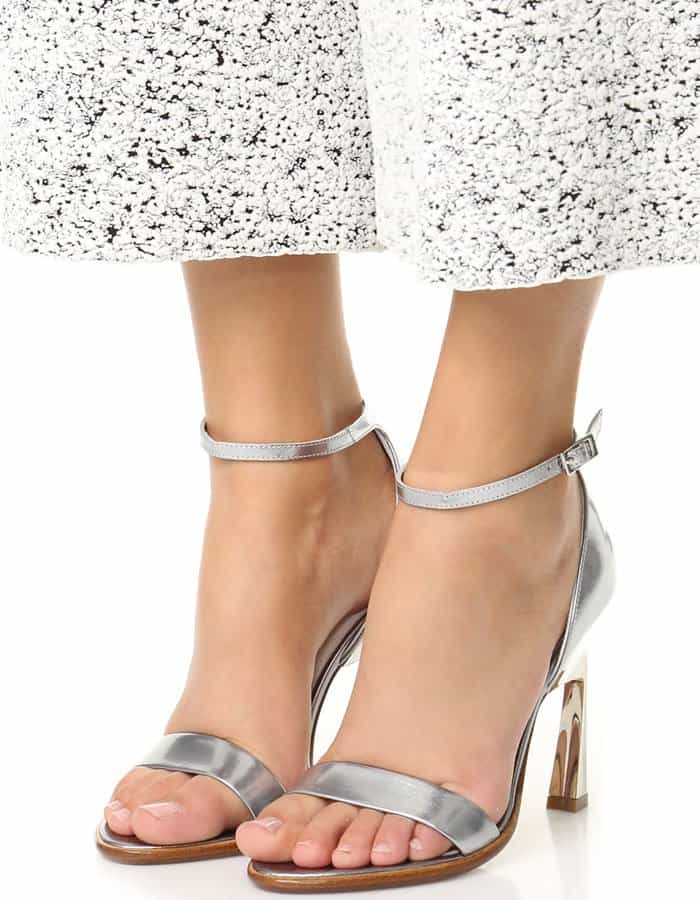 Maison Margiela ankle strap sandal, $235
Credit: Apega / WENN