It was anyone's guess what cover Miley Cyrus would choose for her next single, "Wrecking Ball," but after that trainwreck of a performance at the 2013 MTV VMAs, this promo pic that she tweeted a couple of days ago was pretty much along the lines of what everyone had in mind: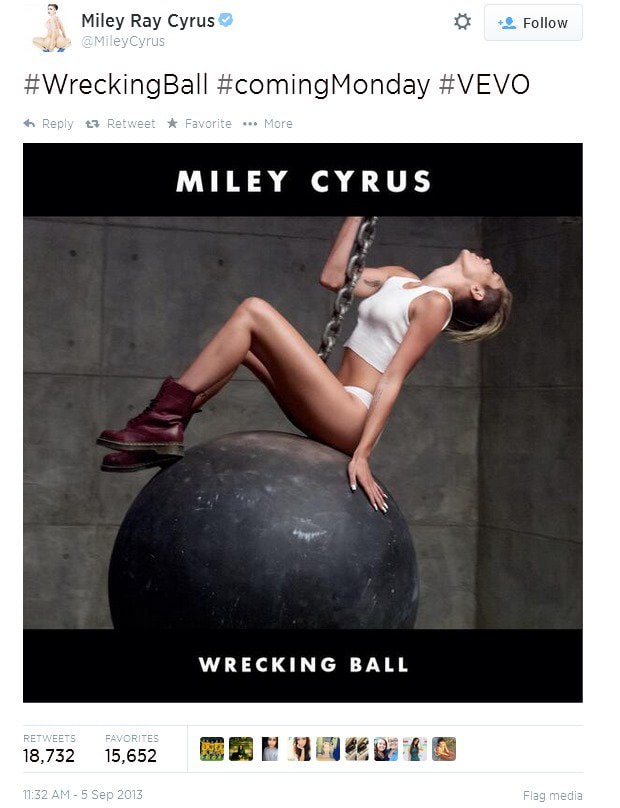 Of course, there's skimpy clothing, overt sexuality, and a literal wrecking ball. The only thing missing is Miley pictured twerking against the thing.
For this single cover, Miley opted for an abbreviated version of the white spandex suit she wore in her "We Can't Stop" video. She completed her look with cherry-red Doc Martens to match the construction site feel of the picture. But if it weren't for that, we think Miley would've stuck to her Prada stripper shoes. Check out the enlarged pic below (see if you can spot the Photoshop fail).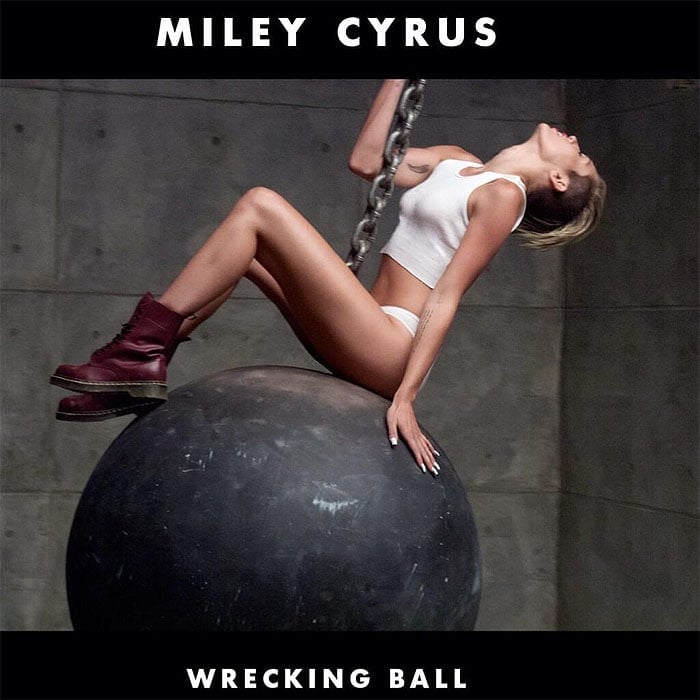 Miley Cyrus' Dr. Martens are these "1490" style with 10-eye lace-up closures that you can buy at Amazon:
Dr. Martens "1490" Boots in Cherry Red Smooth, $130
While the styling on the cover for Miley Cyrus' latest single didn't surprise us, the actual "Wrecking Ball" song did. It sounds more like Miley's old stuff, which, for us, suits her more. Anyway, it's better we stop trying to describe it and for you to click on play on the video below to hear it for yourself.
*****************
Post updated to include the actual "Wrecking Ball" music video.
Credit: Miley Cyrus' Twitter