When Mindy Kaling and Jimmy Kimmel get together in one room, we guarantee that hilarity will ensue. Mindy recently appeared on "Jimmy Kimmel Live!" once again to talk about dating NBA players, spelling and her morbid fans.
The star of "The Office" jumped out of her car and disappeared quickly as she arrived at the ABC Studios for the show.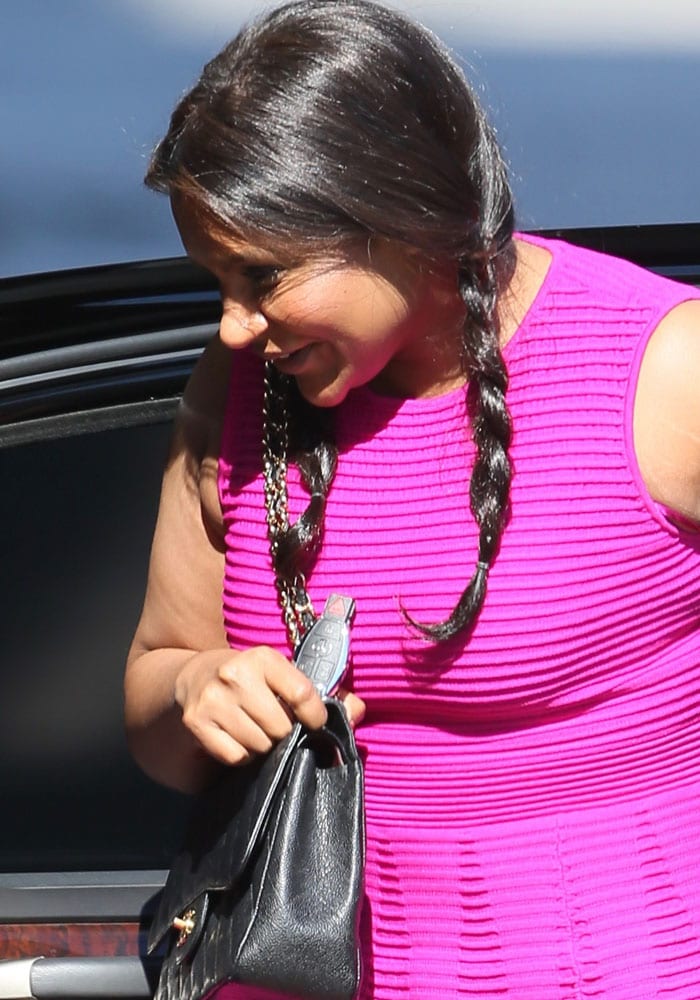 Mindy Kaling arrives at the ABC Studios for "Jimmy Kimmel Live!" in Los Angeles on June 17, 2016
As quick as she was, however, we were able to get a quick glimpse of her outfit. Mindy arrived in a casual pink flared dress that had ribbings all over. The actress paired the frock with a black leather bag and a pair of asymmetrical PVC pumps.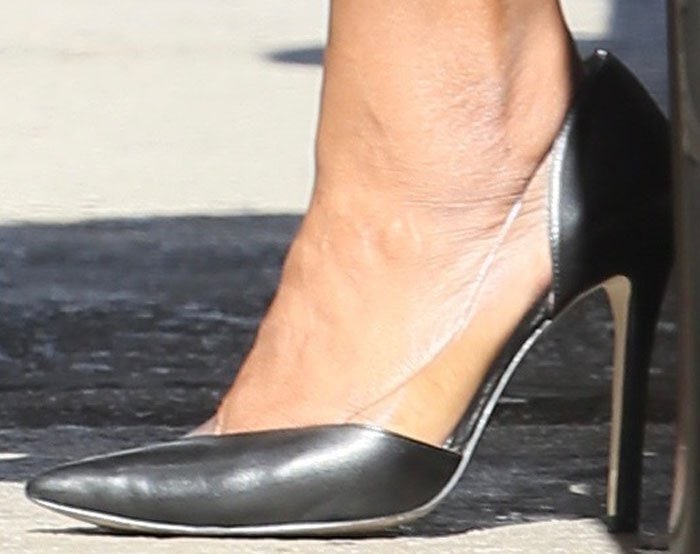 Mindy Kaling jumps out of her car in a pair of asymmetrical PVC leather pumps
The 37-year-old had her hair in braids and wore minimal makeup.
There was a collective sigh of disappointment at the arrival. Perhaps Mindy's fans (and photographers) anticipated a bit more attention from the comedian? Perhaps it's because of the morbid shirts that her female fans are wearing?
Mindy Kaling hurries into the studio in a pink flared dress
When asked by the talk show host, the actress admitted she is concerned that tribute t-shirts emblazoned with the phrase "If I die tell Mindy Kaling that I love her" have become super popular among her fans.
"I wish that these young women who are wearing them could be a fan of mine without the specter of death involved in it," Kaling said. "I love it, it's just very morbid."
If I Die, Tell Mindy Kaling I Love Her Shirt T-Shirt, $20 at TeePublic
"There's all these books now with the young people dying, this Romeo and Juliet thing of like, 'I don't want to live past 16 or whatever,'" she added. "I just want to be like, 'Hey chill, you can grow old and be my fan.'"
We're not sure where Mindy's heels are from, but we did find a silver version that's quite similar to them. Grab the Schutz "Emanu" pumps at Zappos or Nordstrom.
Schutz Emanu Prata Transparent Pumps, $199.99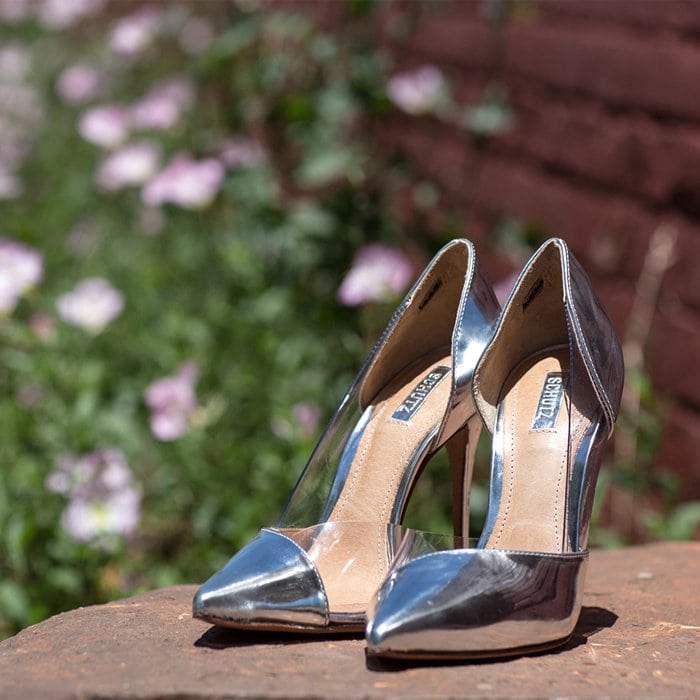 Credit: Michael Wright / WENN