You know a girl is ready to leave her teenage TV roots behind when she decides to go for the chop. Whether it be Nickelodeon or Disney, kid stars have been known for their flowing teenybopper tresses. Parting with them — think Miley Cyrus of "Hannah Montana" fame — usually means the star is moving on to bigger and better things.
From the judge of the her look on the yellow carpet at the "Despicable Me 3" premiere in Los Angeles, Miranda Cosgrove is the latest celeb to say goodbye to teenybopper TV.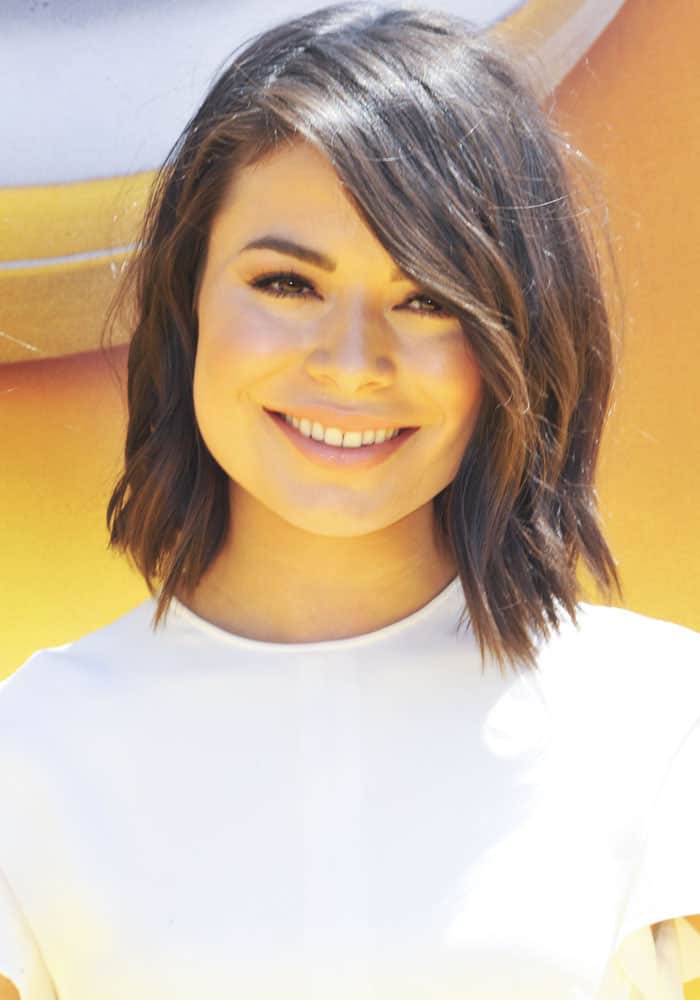 Miranda Cosgrove at the premiere of "Despicable Me 3" in Los Angeles on June 25, 2017.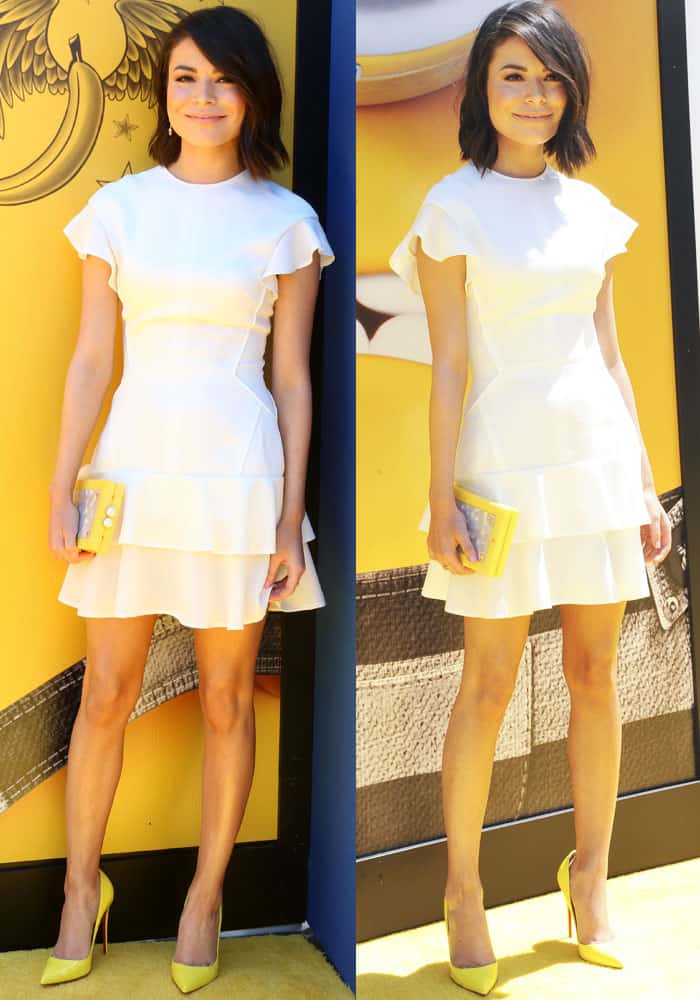 All grown up: the 24-year-old is moving on from her Nickelodeon days.
Miranda pays homage to the Minions in a yellow pair of Christian Louboutin "So Kate" pumps
Miranda went matchy-matchy with a yellow Thale Blanc clutch.
Miranda matched her new 'do with an equally chic ruffled dress from J. Mendel. The actress, who we usually see in sweaters and jeans, cleaned up pretty well in the flouncy number.
The "iCarly" star accessorized her look with a hilarious emoji ring, a star ring, and a dainty pair of dropdown earrings from H Stern and Djula.
Miranda finished her ensemble with a rectangular clutch from Thale Blanc as well as a pair of yellow Christian Louboutin "So Kate" pumps.
Miranda shows off her hilarious emoji accessory on her Instagram.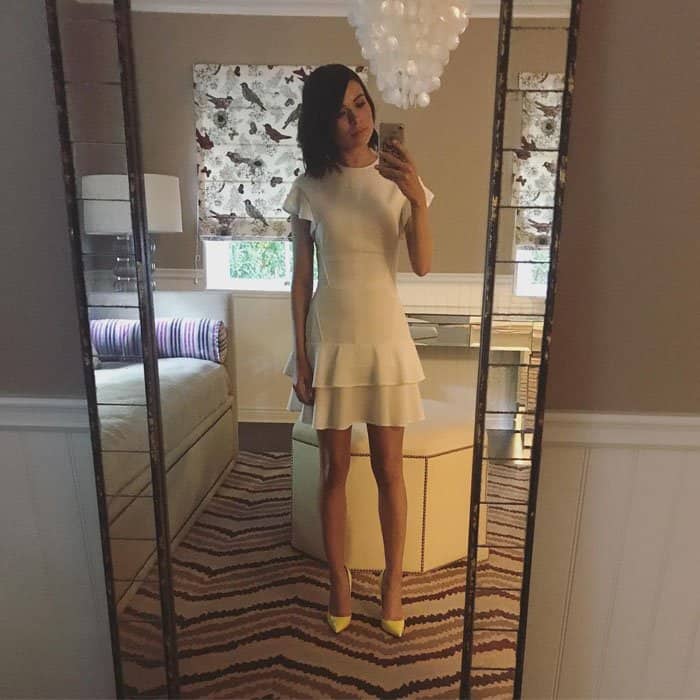 Miranda looks all grown up in a gorgeous ruffled dress by J. Mendel.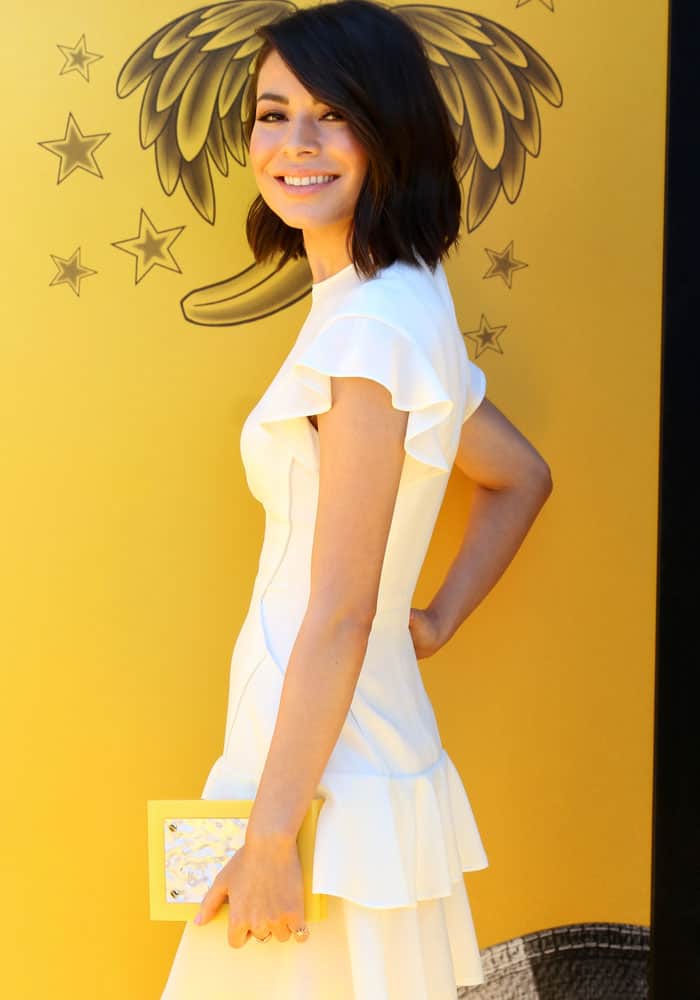 Miranda blends right in with the yellow-themed "Despicable Me 3" photo call background.
Miranda has voiced oldest sister Margo Gru of the "Despicable Me" franchise since its debut in 2010.
Miranda took a moment to weigh in on the recent controversy between former co-stars Drake Bell and Josh Peck of "Drake and Josh." In case you missed it, Drake was upset he wasn't invited to his former co-star's wedding.
We're hoping to see Miranda break out of her teenage roles soon. We're guessing the new 'do is step one.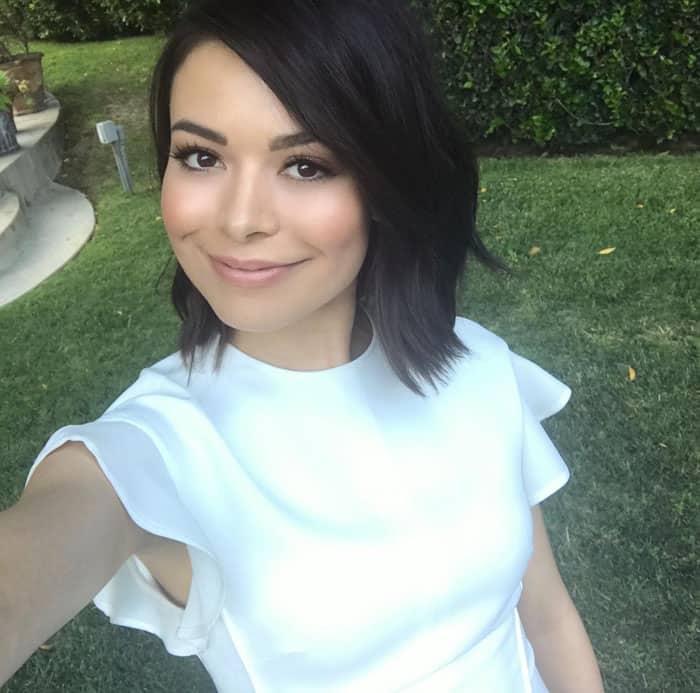 Miranda takes a quick selfie before leaving for the event.
Shop the Christian Louboutin "So Kate" pumps in a variety of choices at Barneys New York, Neiman Marcus, Bergdorf Goodman, Nordstrom, Saks Fifth Avenue and Net-A-Porter.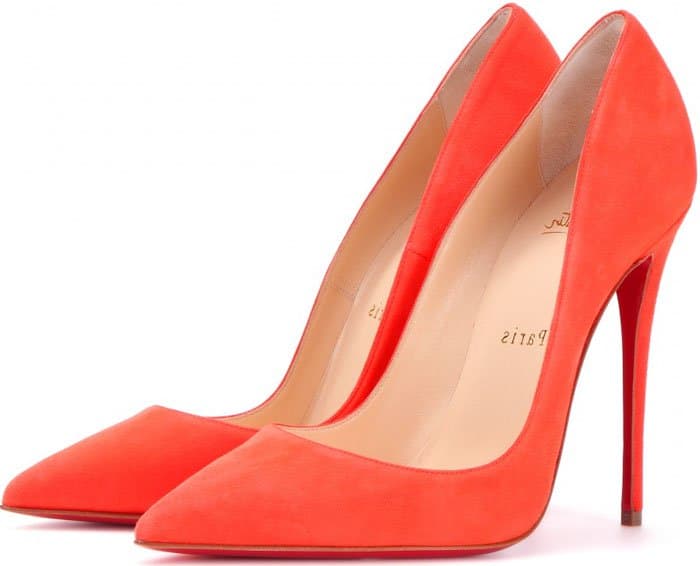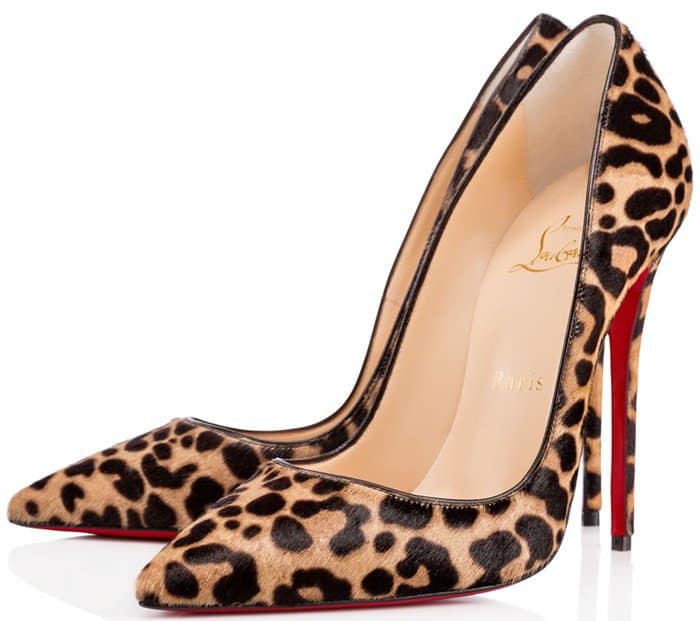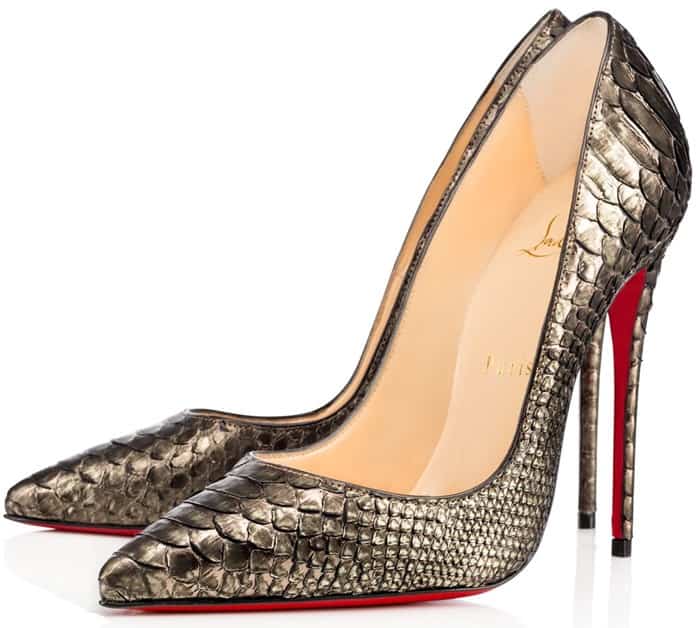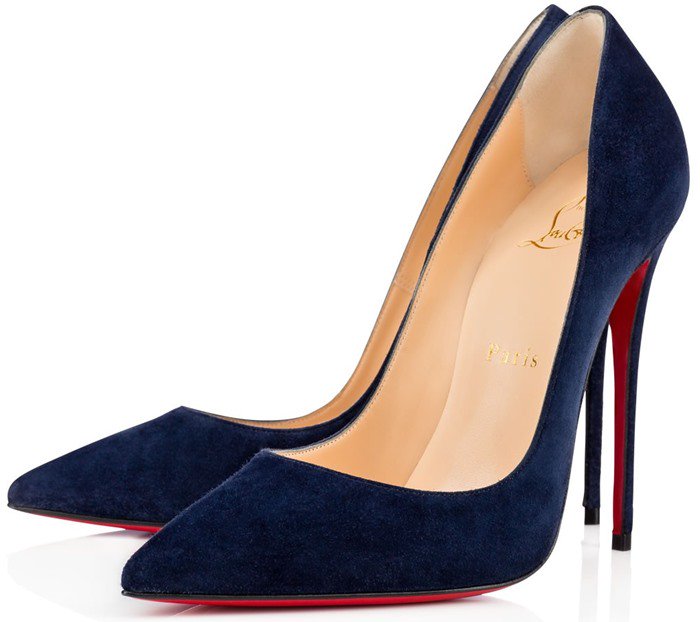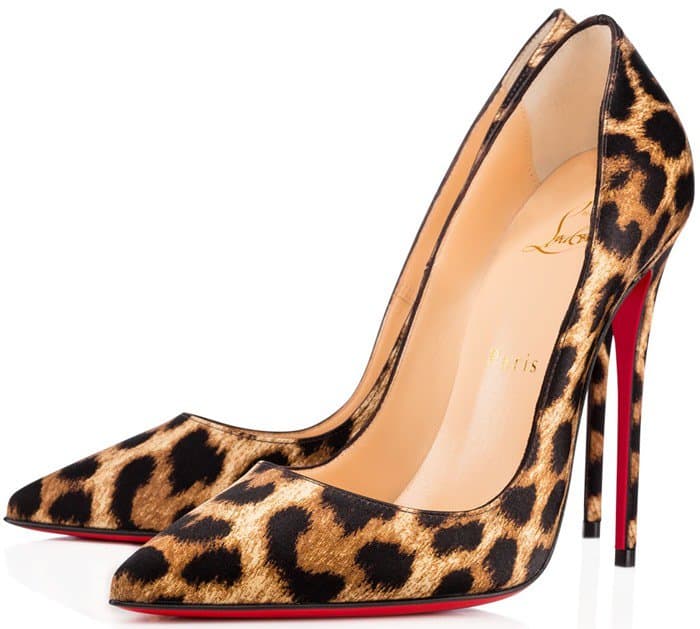 Christian Louboutin "So Kate" pumps, $675 – $825
Credit: Miranda Cosgrove's Instagram / Nicky Nelson / Apega / WENN