Part of Miranda Kerr's literal job as a model is to look polished whenever she is in the public eye. So, whenever she breaks character to let her hair down, we all have a good time watching. Her spontaneity is usually pretty cute anyway!
And recently? That spontaneity was a quick bout of exercise. Miranda kicked off her heels to get a quick workout mid-interview on a stepper. The model was in Japan to promote a fermented food brand.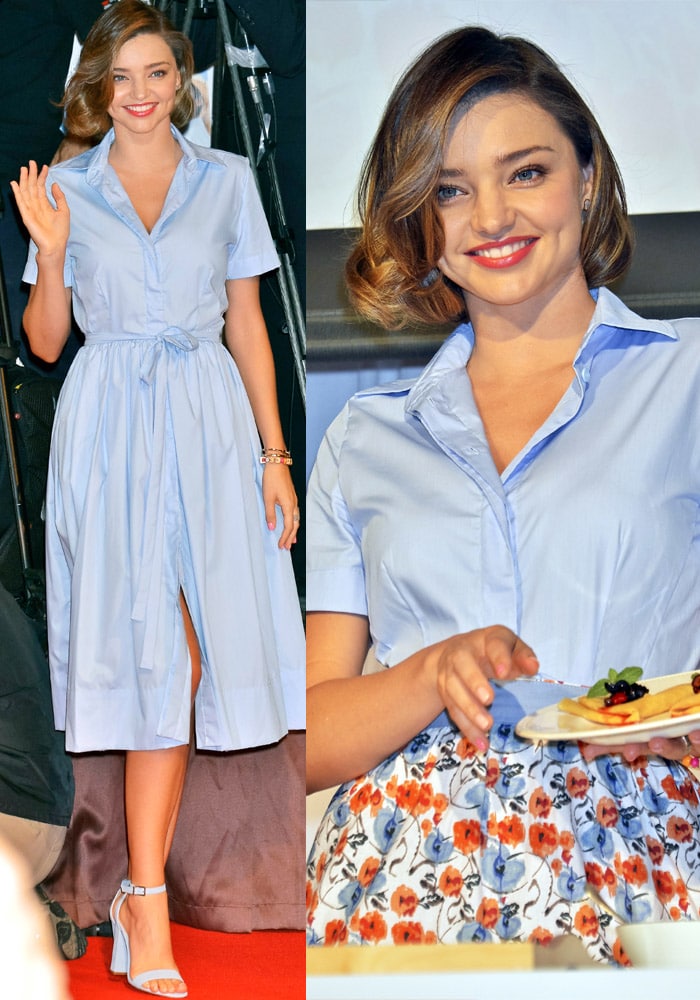 Miranda Kerr cooks at a Japanese event held at Shangri-La Hotel in Tokyo, Japan on June 20, 2016
Miranda wore a custom-made flared dress that was cinched at the waist with a dainty front tie. Her powder blue dress was matched with a pair of Schutz "Enida" sandals in a similar shade.
Miranda finished her look with the Swarovski "Duo Evil Eye" and MCS "Elena" bracelets, as well as jewelry from Jaque Aiche.
Miranda takes the Schutz 'Enida' sandals with her to Japan
The Aussie beauty started her day by cooking with a Japanese fermented product, explaining the health benefits and why she's a fan of it herself.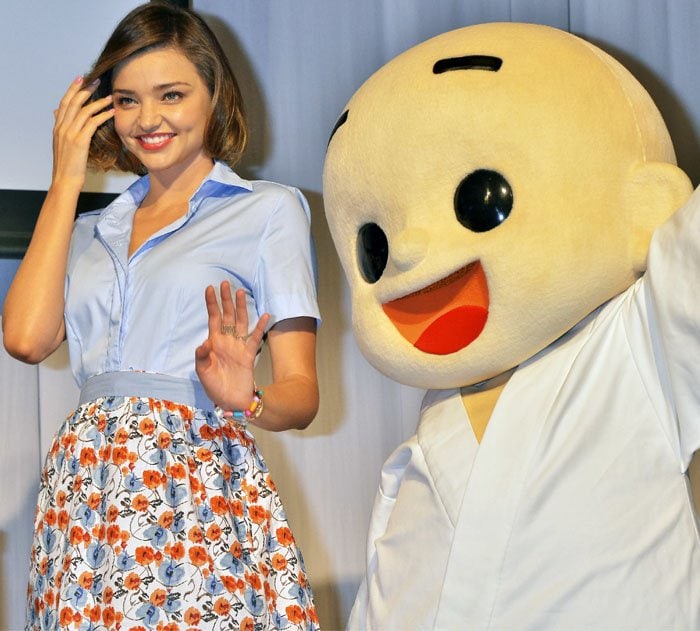 Miranda Kerr poses with the mascot after putting on a simple cooking demonstration for the press
After doing several television interviews, Miranda decided to cut loose before moving on to her next schedule. The model removed her Schutz "Enida" heels to work up a sweat on the stepper — in her dress and thousands of dollars worth of jewelry.
Schutz "Enida" Dress Sandal, $62.70 – $170.00 at Amazon, 6pm, Zappos, and Shopbop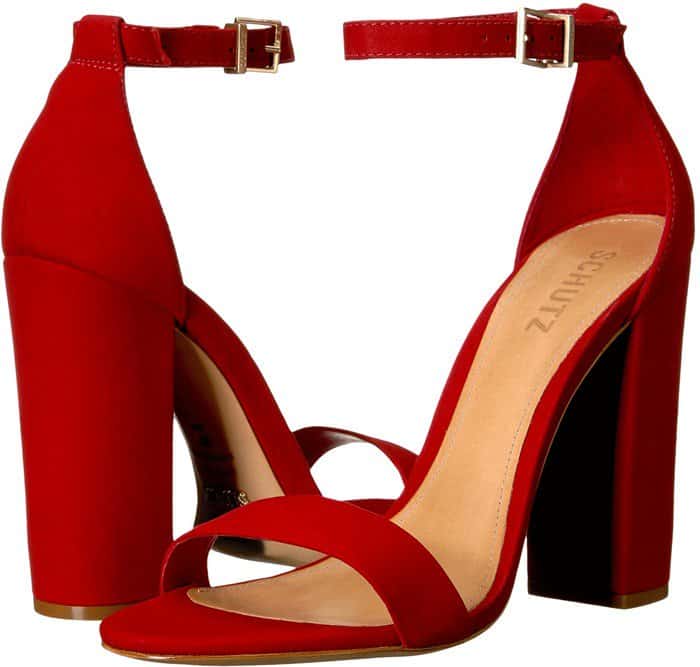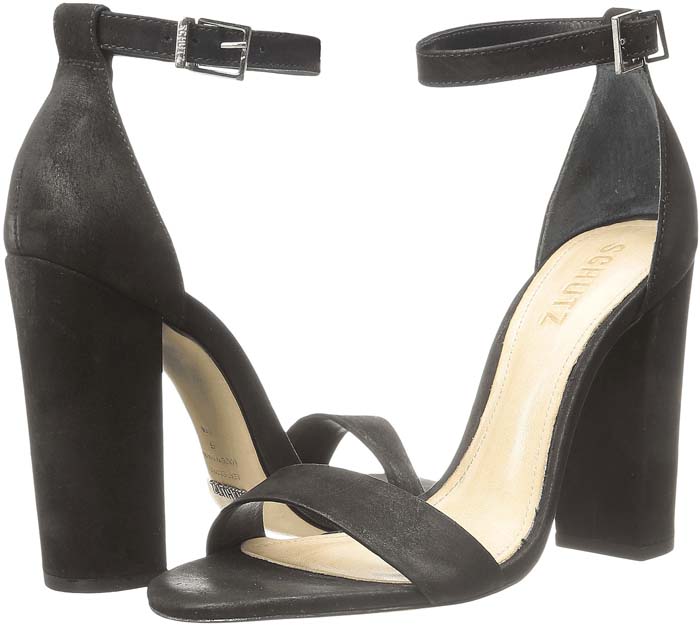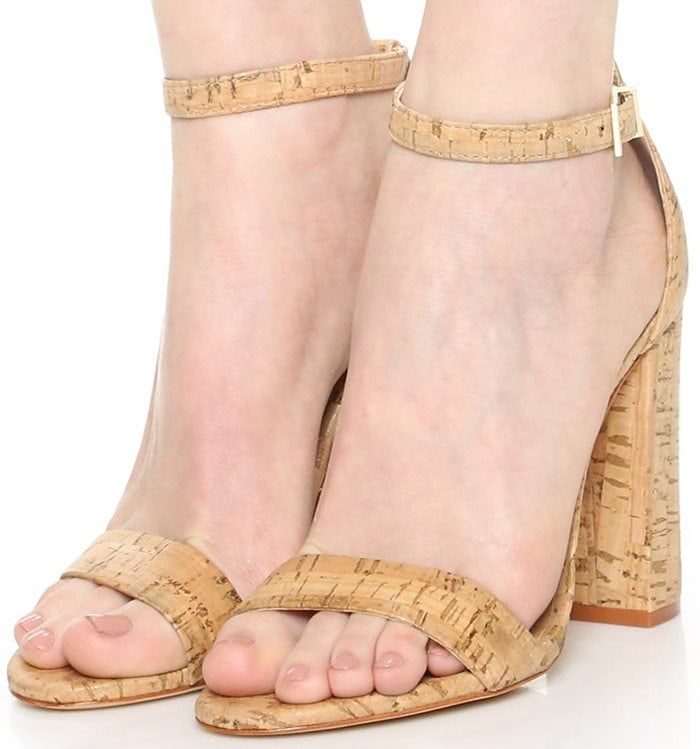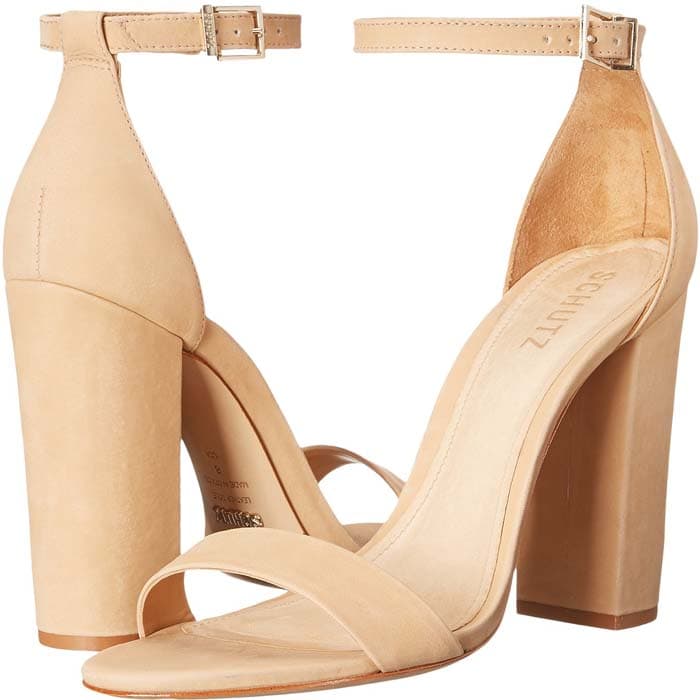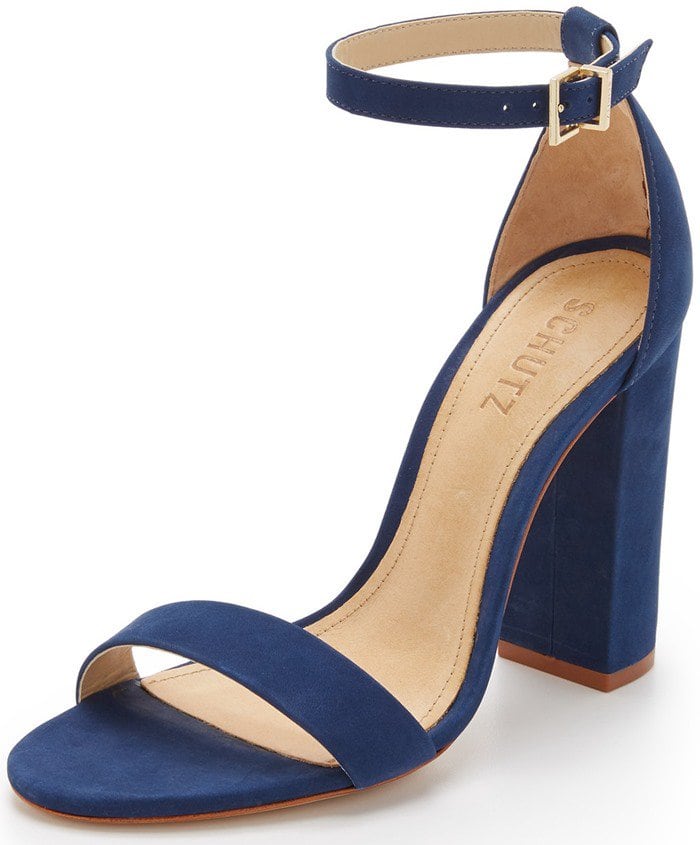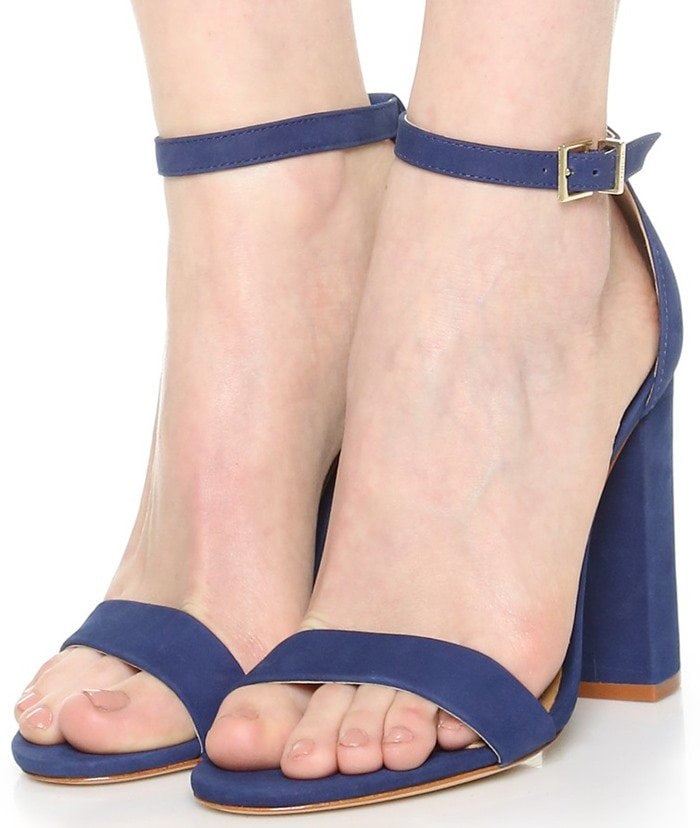 Credit: Kento Nara / Future Image / WENN