Miranda Kerr showed us yet another reason to love (and wear) stilettos while at a photo shoot for Qantas Airways in Beverly Hills yesterday. Not that we here at Your Next Shoes need any more reasons to love shoes more than we already do, but this one is pretty great.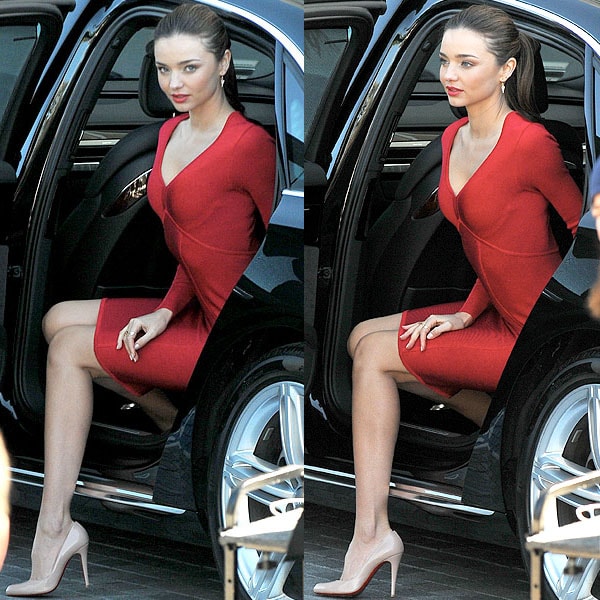 Miranda Kerr's fire engine red bodycon dress
The Australian supermodel looked the part of a fire engine red-hot siren in a Ted Baker "Aspin" bodycon dress at the photo shoot, but what really amped up her sexiness? The nude red-soled pumps on her feet.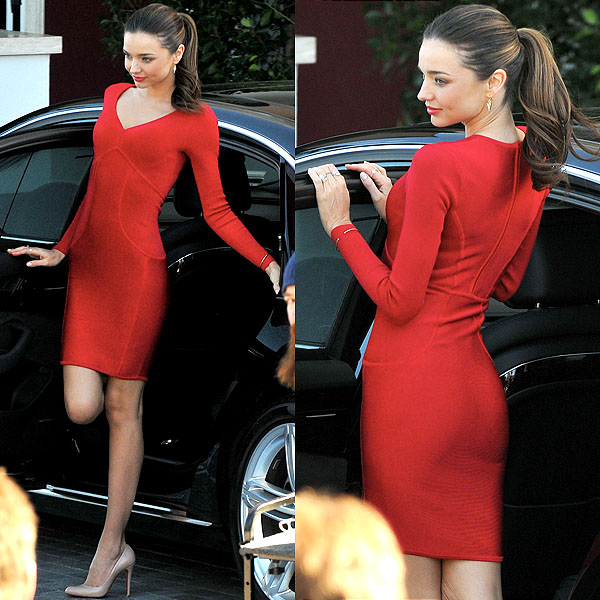 Miranda Kerr posing for the cameras at a photo shoot for Qantas Airways at the Mr. C Hotel in Beverly Hills, California on January 10, 2013
There's just something about a stiletto on a foot and leg stepping out of a car that's so sexy. No wonder it's often the focus whenever a woman steps out of a car in a movie scene or, in Miranda Kerr's case, in a photo shoot.
Miranda Kerr in Decollete nude red-soled pumps
We think any pair of stilettos will work if you want to have your own "sexy stepping out of a car" moment, but if you want Miranda Kerr's exact shoes, they are the following Christian Louboutin "Decollete" pumps:
Nude Christian Louboutin Decollete Pumps, $625 at Bergdorf Goodman
These iconic pumps are the kind to get as your first pair of Louboutins. Also, no wonder body-con dresses are still considered a wardrobe staple.
Dress trends come and go but nothing lets us women flaunt our figures quite like a bodycon dress.
Ted Baker Aspin bodycon dress, $192.99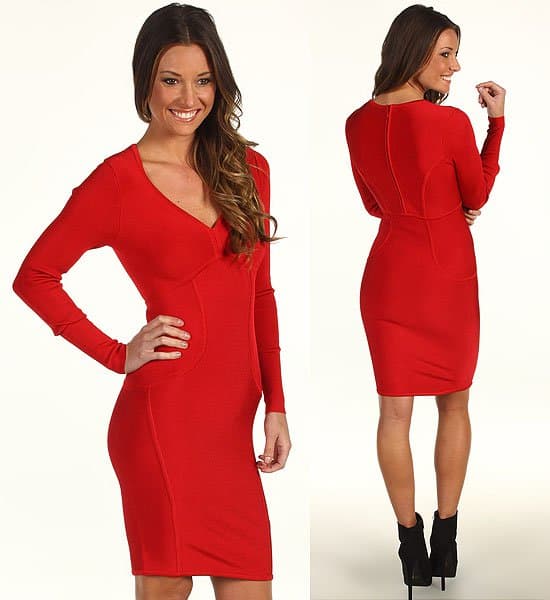 Credit: JP / JFXimages / WENN