Year 2007: Miranda Kerr was an up-and-coming model who just signed on as a Victoria's Secret Angel. She started dating Orlando Bloom, and as if his last name influenced the future, Miranda Kerr really did bloom as a supermodel, a businesswoman, a mother, and as a street-style icon.
So, what went wrong? Everything was so perfect!
We're clearly still not over the news of Miranda Kerr and Orlando Bloom's breakup, so here's our look back at how Miranda's fashion evolved to the most-copied style it is today while she was with Orlando. Side note: this is also our hint to the two that we think they're so good for each other.
In the first sightings of the couple together, Orlando Bloom and Miranda Kerr almost dressed alike. Knowingly or unknowingly, they mimicked each other's style, showing how much they were into each other.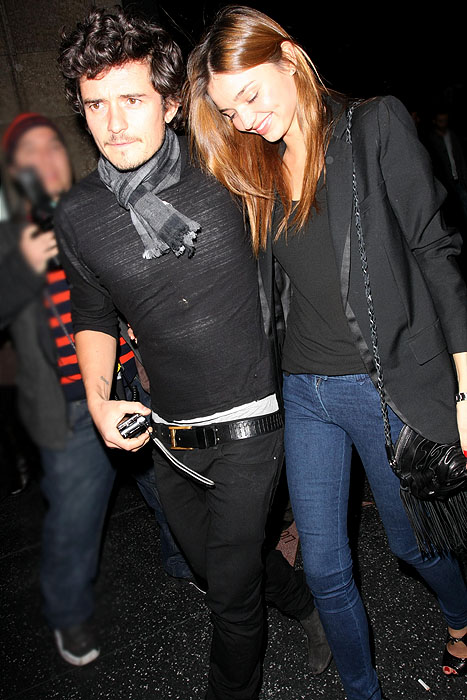 Exiting Katsuya restaurant in Los Angeles, California, on January 1, 2009
Slowly, Miranda Kerr started showing signs of her mixing and matching prowess.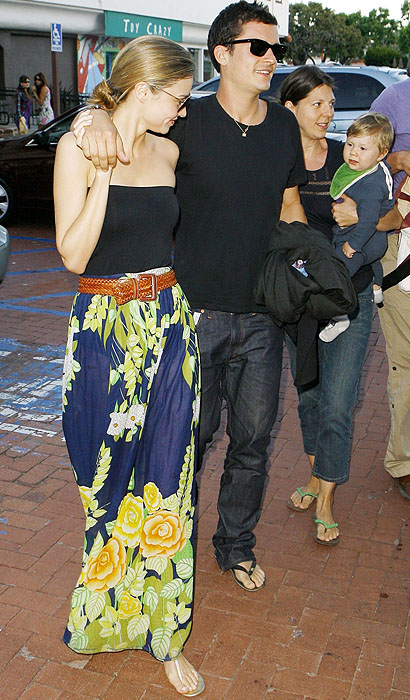 Leaving Taverna Tony in Malibu, California, on July 5, 2009
But she was still very much in-step with Orlando Bloom. Check out how ahead of the fashion curve she was — already pairing dressy coats with loungewear sweatpants and hi-tops.
Heading out after grabbing coffee at Hugo cafe in West Hollywood, California, on September 3, 2010
Orlando's bad hair and weird costumes didn't faze Miranda Kerr; she continued refining her style even — or most especially — through her pregnancy.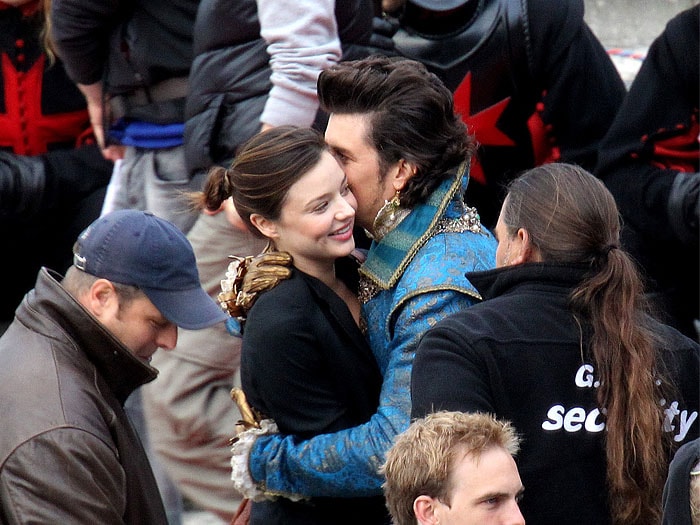 On the set of The Three Musketeers at Residenz Wuerzburg in Wuerzburg, Germany, on September 16, 2010
As Miranda Kerr's belly grew, so did her amazing sense of style. Orlando Bloom's protectiveness of her grew, too.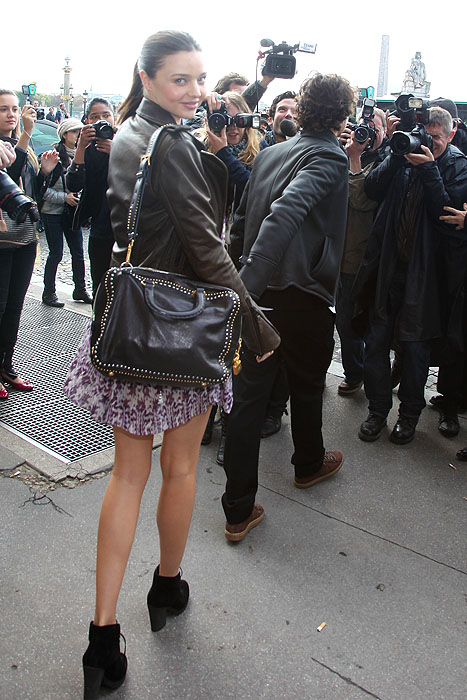 Departing the Balenciaga spring/summer 2011 RTW presentation held during Paris Fashion Week in France on September 30, 2010
And they grew even more in love. The following pictures are from our shoe stalking at the 2011 Met Gala, which was the first time Miranda Kerr really made us sit up and take notice of her shoe game, thanks to the gorgeous Nicholas Kirkwoods on her feet.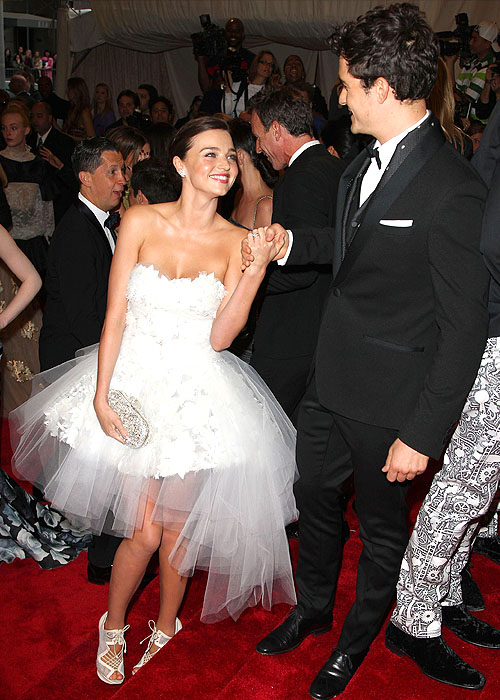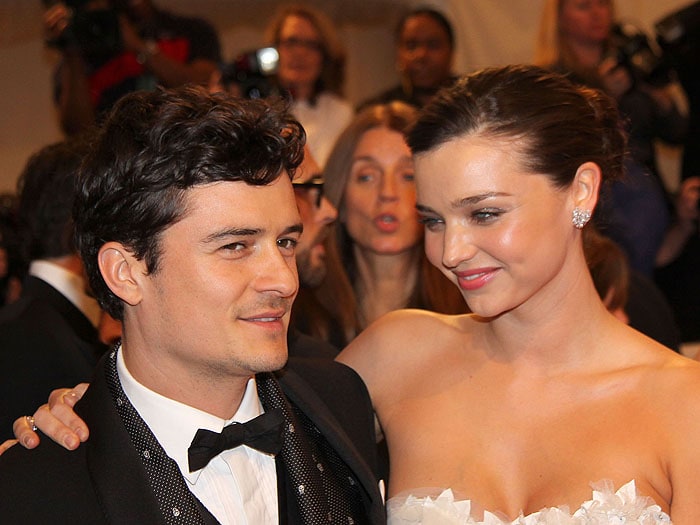 Arriving at the "Savage Beauty" Costume Institute Gala 2011 at The Metropolitan Museum of Art in New York City on May 2, 2011
Miranda Kerr was the first to style a man's white tee with stilettos. She was also the reason why leather shorts became a hot commodity.
Leaving the Christian Dior spring/summer 2012 fashion presentation at Paris Fashion Week in France on September 30, 2011
Soon, her red carpet style caught up with her street style. Here she is looking absolutely stunning at this year's Golden Globe Awards and Orlando Bloom looking very much concerned about the thigh-high slit on her Zuhair Murad dress.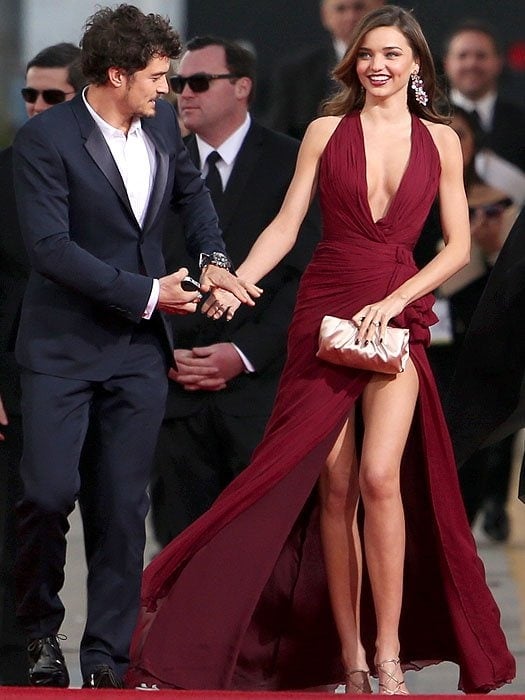 Arriving at the 70th Annual Golden Globe Awards held at the Beverly Hilton Hotel in Beverly Hills, California, on January 13, 2013
Can you believe that this picture of them laughing together was just taken this year?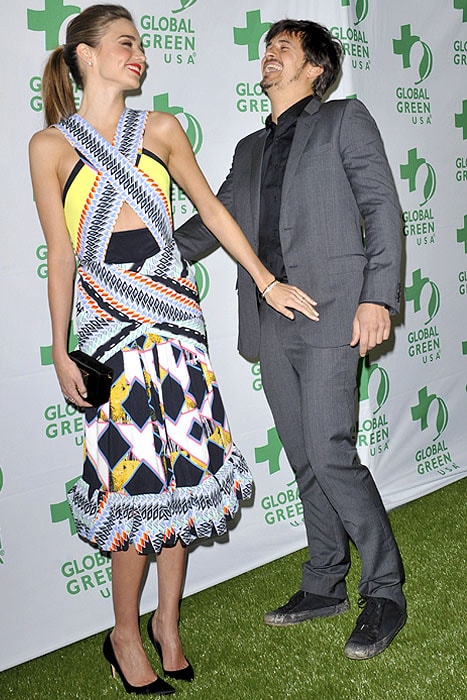 At Global Green USA's pre-Oscar party held at Avalon in Hollywood, California, on February 20, 2013
Their adorable son, Flynn, was soon in on his parents' fierce fashion game as well. He is one well-dressed baby; he was rocking baggy-skinny pants even before Jaden Smith.
Miranda Kerr and Orlando Bloom with son Flynn leaving a kids gym in Los Angeles, California, on April 11, 2013
Call us deluded, but we really can't believe that this is already the end!
Credit: STS/WENN/Apega