In February 2016, The O.C. actress Mischa Barton arrived at the Nylon Grammy Kick-Off Party to stir things up while wrapping up her cameo appearance on "Recovery Road."
Mischa Barton wears her hair down at the NYLON Muses & Music Grammy Kick-Off Party held on February 9, 2016, at No Vacancy in Los Angeles
After shooting an episode as a child star who checked into rehab (sound familiar?), Mischa was back at the party scene. Hey, at least the girl looked good. We'll give credit where credit is due.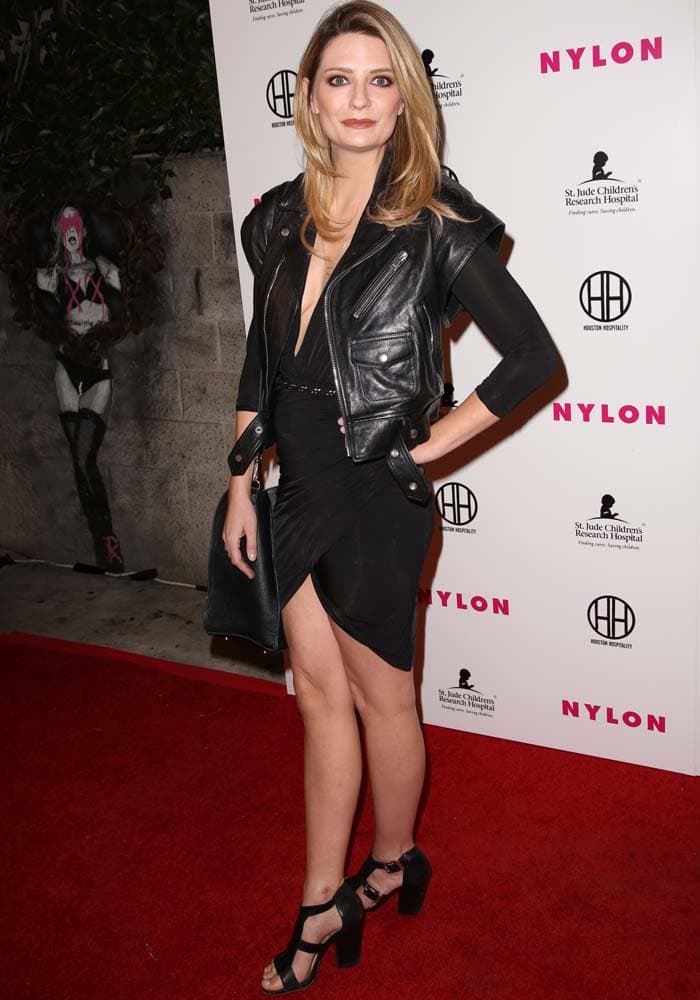 Mischa Barton wears a black dress and a leather vest at the Nylon Grammy Kick-Off Party
10 years earlier, she made her final appearance as Marissa Cooper on the FOX television series The O.C. One of the original "core four" characters, Marissa Cooper is a privileged California native born into a wealthy family.
In "The Graduates," the last episode of Season 3 that aired on May 18, 2006, Marissa Cooper dies in a car crash.
"It was… very odd to have someone who was in it from the beginning leave, but you know, it was dramatic in all the O.C. ways," her co-star Ben McKenzie said in an episode of PeopleTV's Couch Surfing.
The O.C. actress Mischa Barton during Fox Upfront 2004-2005 Programming Presentation at Manhattan Theatre Club in New York City on May 20, 2004
The show's creator revealed why he decided to kill Barton's character in an interview with The Daily Beast.
"It's a complicated, multifaceted question. It had as much to do with creatively feeling like this was always in the cards for this character and she was an inherently tragic heroine, and part of the Ryan/Marissa story was him trying to save her from a fate that she couldn't be rescued from, and part of it had to do with pressure from the network in terms of ratings, and what we could do for the show's fourth season. For a lot of critics, that character was a source of frustration. For a lot of audience members, that was their favorite character," he explained.
"Mischa didn't want off the show any more than any of the other kids wanted off the show. It was complicated chemistry with the cast … But she certainly wasn't actively seeking to leave the show," he said about rumors that Mischa Barton wanted to leave the teen drama television series.
Mischa Barton received two Teen Choice Awards for her portrayal of Marissa Cooper in the Fox television series The O.C.
Just a teenager when the show started filming, the actress has stated that she was interested in working on other projects.
"I just had a lot in my career that I wanted to do and accomplish … I felt like things were really heavily reliant upon me, and I was getting no time to do any of the other offers that were out there," Barton told The New York Times in May 2019.
"Making the show was a lot towards the end. I really feel like everything sort of worked out in the way it was probably supposed to. I may never have gotten a job or a career if I hadn't just taken it then," she added.
Mischa Barton was just 17 years old when the first episode of The O.C. aired in 2003
"I fought tooth and nail for [the alternate ending in which Marissa moved] to not happen because I just don't think that's Marissa Cooper. I just don't think sailing off into the sunset's the proper goodbye," she said.
"She's one of those burnout characters where I don't know how much more we could have done with her anyway."
The first season of The O.C. premiered on August 5, 2003, when Mischa Barton was 17 years old. Born on January 24, 1986, in Hammersmith, London, United Kingdom, she turned 18 on January 24, 2004.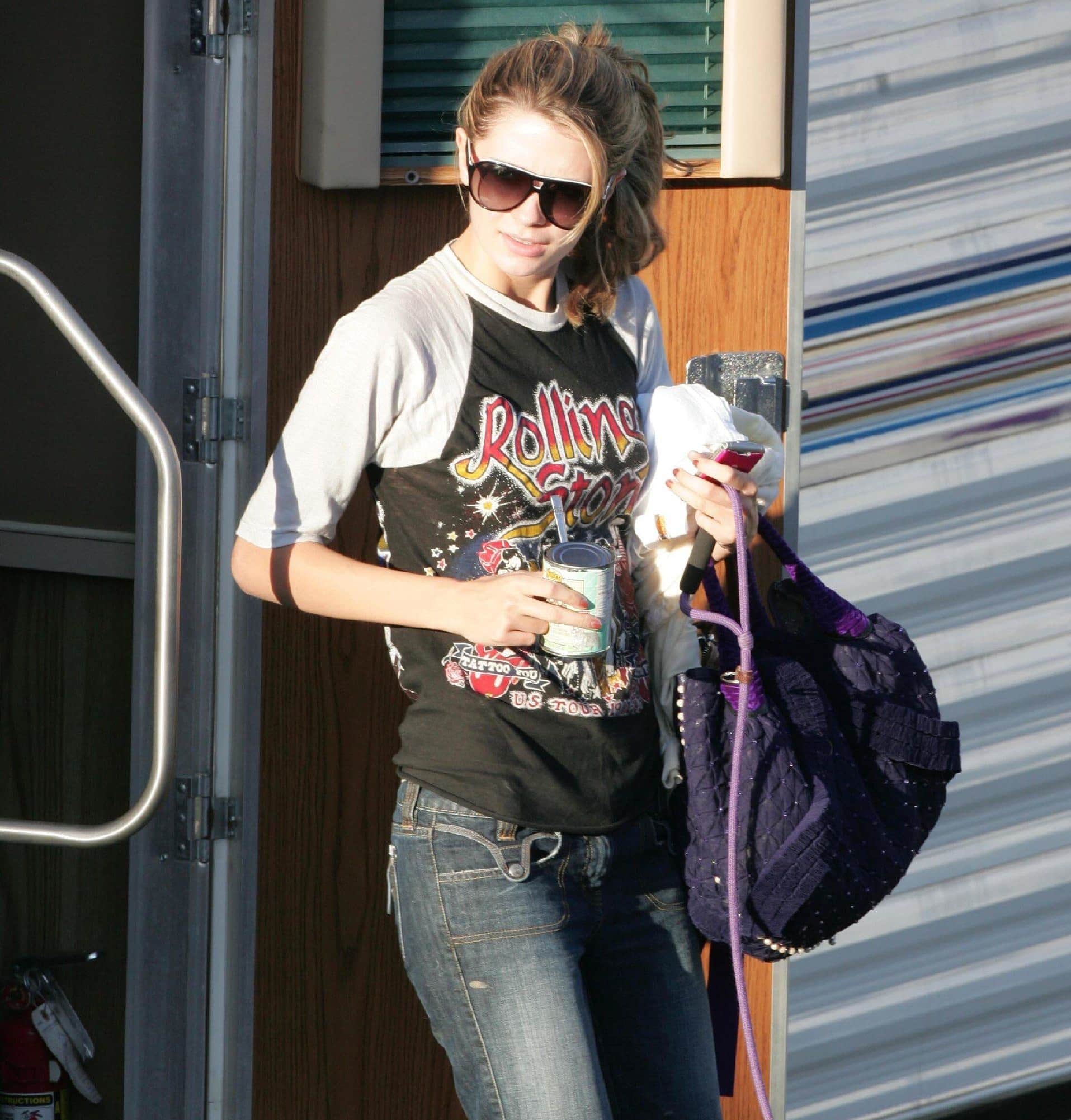 Mischa Barton on the set of The O.C. in Redondo Beach, California, on October 10, 2005
At Nylon's Muses & Music Party held at No Vacancy, she wore her blonde hair down and accentuated her eyes with dramatic makeup.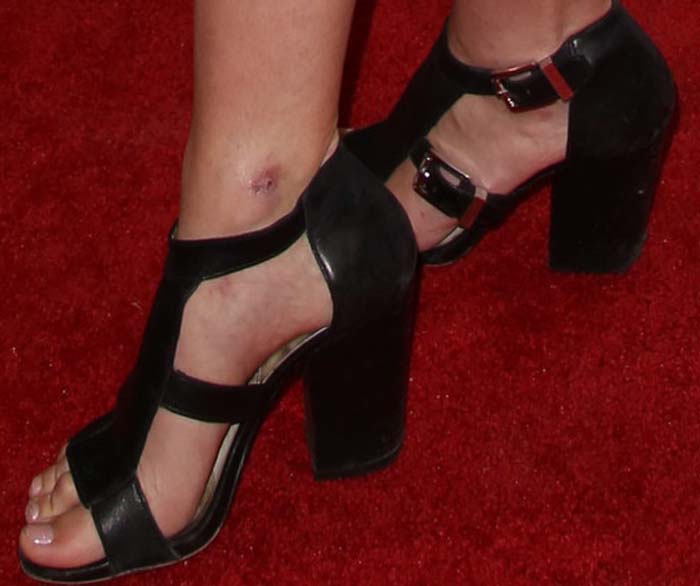 Mischa Barton's feet in black leather cage heels
It looked like Mischa's ankle was a little scraped up. We have to wonder if it's due to a shoe-related injury, or something else entirely.
Actresses Mischa Barton (L) and Dora Madison attend the Muses and Music party hosted by NYLON Magazine at No Vacancy on February 9, 2016, in Los Angeles, California
Mischa also uploaded a timely throwback photo featuring the Grammy-infamous Kanye West from 2009. Will the two be reuniting in the future? We highly doubt that it will make news, but stay tuned.
Mischa Barton posing with Kanye West (Credit: Mischa Barton's Instagram)
You can get Mischa Barton's Los Angeles night out look by grabbing similar cage heels from Zappos and Nordstrom.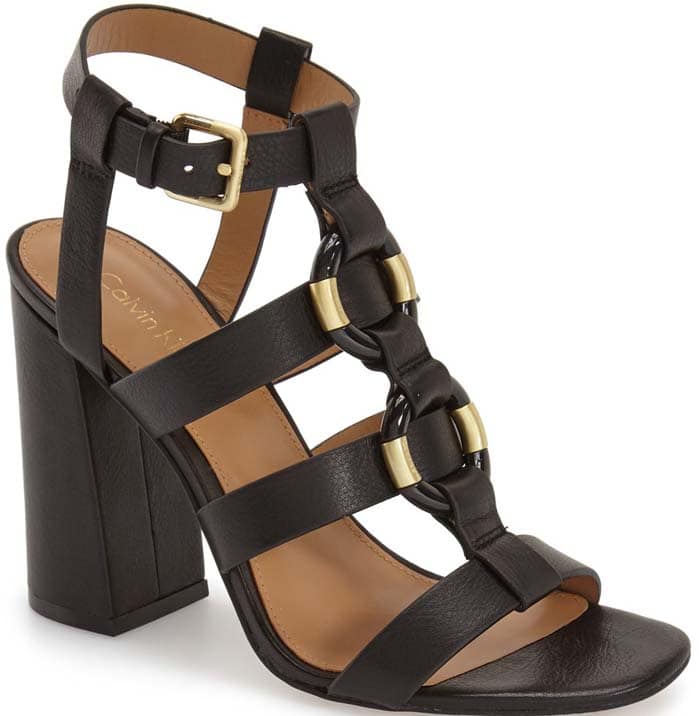 Calvin Klein 'Lindy' Sandals, $168.95 – $169
Diane von Furstenberg 'Selah' Sandals, $348
Schutz 'Celena' Heels Sandals, $129
Credit: Brian To / Guillermo Proano / WENN / LK / Nikki Nelson / JFX Images