Founded in 1952, Moncler is well known for its fusion of outerwear and luxury sportswear. The Italian clothing company creates a variety of apparel, including jackets, parkas, coats, shirts, and trousers for men, women, and children.
Focusing on high-quality craftsmanship and stylish designs, the brand has won the hearts of many and has become one of the go-to labels for jackets suited to a French Alp lifestyle.
Anna Faris wearing a Moncler jacket while doing errands in Studio City on January 29, 2013 (Credit: TNYF / WENN / Jeff Grossman)
When Moncler blew up as a designer brand in 2000, it became a target of counterfeiters.
To fight the problem of black market copycats, Moncler has stepped up its security measures by adding a couple of helpful tools to help customers authenticate a Moncler product.
However, buying Moncler jackets from authorized retailers like Farfetch and Matches Fashion is arguably the simplest way to ensure you get the real thing.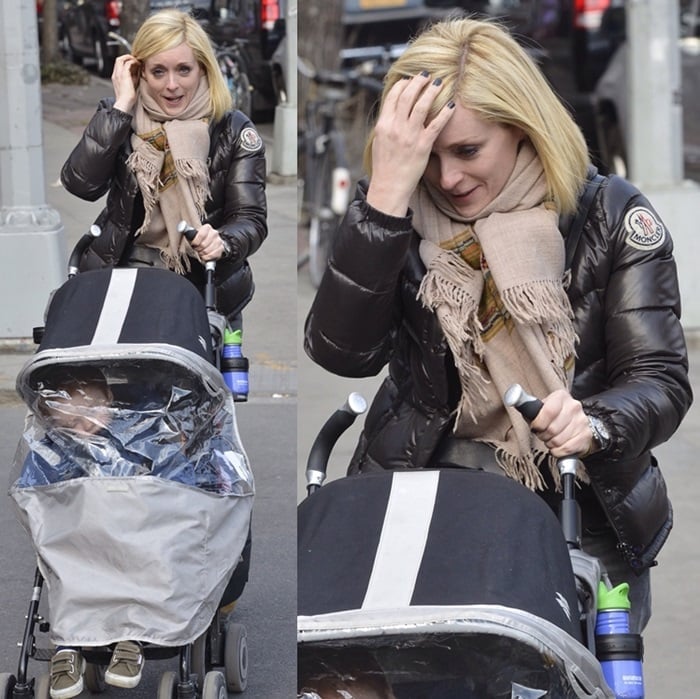 Jane Krakowski wearing a Moncler jacket while out with her baby in Manhattan on March 10, 2014 (Credit: TNYF / WENN / Jeff Grossman)
Where are Moncler jackets made?
While the company is headquartered in Milan, Italy, Moncler has factories in many European countries. Most jackets are made in Romania, Armenia, Bulgaria, Moldova/Moldavia, Hungary, and the former Soviet republic of Georgia.
Will Smith wears a long sleeve down-filled quilted nylon satin jacket in white at the Moncler fashion show on February 19, 2020, in Milan, Italy (Credit: Riccardo Giordano / IPA / INSTARimages)
If you have been planning to purchase your own Moncler jacket, make sure you check it for authenticity. These days, counterfeiters have become more advanced in their methods, making it even tougher to determine the authenticity of a product.
Thanks to these tips, spotting a counterfeit product should be a little easier.
1. Check the code through the Moncler website
As part of its campaign to end counterfeiting, Moncler has set up a code checker tool on its website.
You will first be asked to register at the beginning of the process. Once your details have been registered, you will be asked to input the QR product code.
Take advantage of Moncler's code checker tool
You have the option of scanning the certilogo code with a smartphone or entering the 12-digit code manually. The next page will display the results of your code. If the website detects a fake number, you will be redirected to contact customer service.
2. Check the styles
A lot of counterfeiters make up completely nonexistent styles that look nothing like the original styles. Familiarize yourself with the styles that are currently being sold by official retailers like SSENSE and Nordstrom.
Beware of items tagged as "vintage styles" or "limited edition," as they may be fakes being sold as unique styles on unauthorized sites.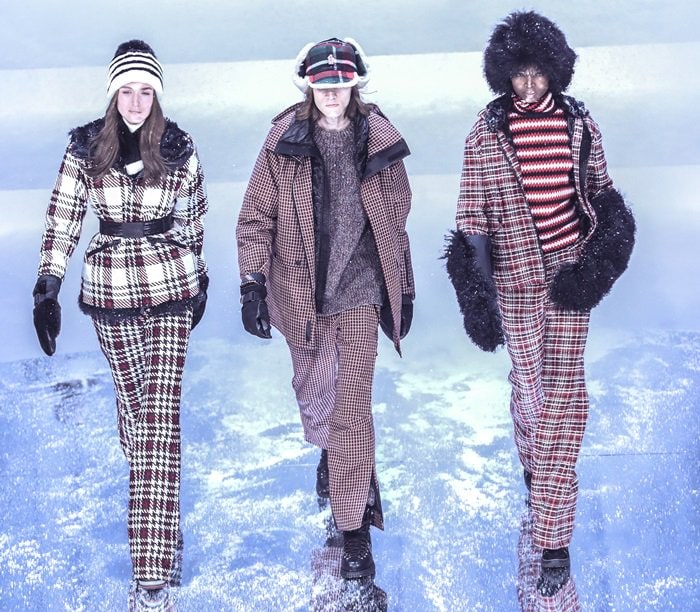 Moncler runway presentation for New York Fall Fashion Week at Hammerstein Ballroom on February 14, 2017 (Credit: TNYF / WENN / Jeff Grossman)
3. Check the labels
Moncler labels are found on the inside of jackets, typically stitched on the upper part near the hood or collar. The label is clean, with a minimalist design.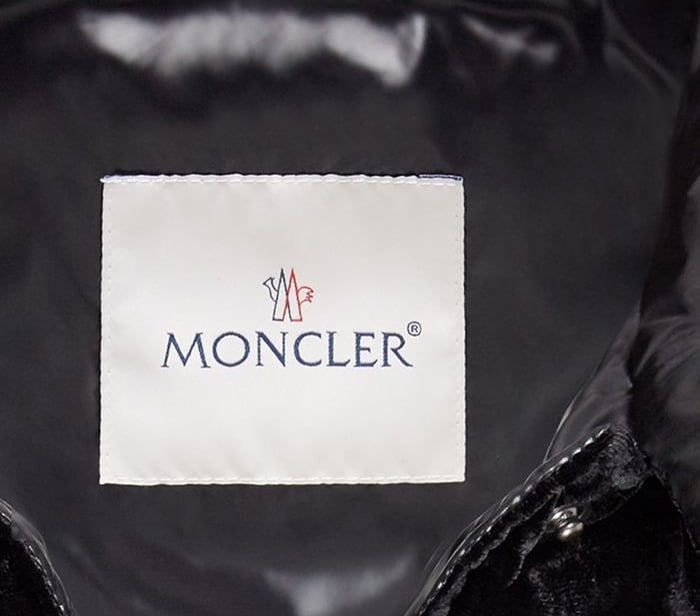 Authentic Moncler jackets do not have uneven stitches
It shows the Moncler text with the M and rooster emblem. This whole display should look finely made, with proper spacing and appropriate font/colors.
Fake Moncler jackets and knockoffs often have uneven stitches, with some letters looking significantly bigger or bolder than others. Most counterfeiters are not able to perfectly duplicate the embroidered logo patch found on the outside of many Moncler jackets.
4. Check the cartoon strip
Not all styles have the cartoon strip label, but those that do provide an added feature that you can check. On authentic jackets, the comic strip is located at the inner front panel on the left side of the jacket.
Not all Moncler jackets feature the cartoon strip label
The label is made of fabric that has no sheen to it. The printed ink must be a little muted and never too bright. Fake jackets typically try to replicate using vivid colors on a plastic-like material. Misaligned comic panels are also clear signs of counterfeits.
5. Check the fabric
Moncler down jackets are usually made of 100% polyamide or nylon. This is a highly resistant fabric that provides comfort and waterproofing. The jacket's texture should feel smooth to the touch and should not look overly glossy.
Counterfeiters often use lesser quality fabric as alternatives, which look and feel really cheap. Authentic Moncler jackets also age well and should retain comfort and quality even with normal wear and tear.
6. Check the hardware
The majority of hardware found on a Moncler jacket has either the brand name Moncler or the brand logo engraved. Throughout the years, the brand has used several zippers, including Lampo, Fiocchi, and Vislon.
Inspect the Moncler zippers and buttons very closely
Inspect the markings on the zippers and buttons very closely. Some counterfeiters are able to use these same brand of zippers but have a hard time making an exact copy of the logo. Some fakes don't have any markings on them at all.
7. Check the website or seller
Fake products are being distributed in the black market and through unauthorized sites online. Before hitting the purchase button, do a little bit of research on the website you are buying from. In particular, be extremely careful when shopping on auction sites like eBay.
Blue logo patch scarf from Moncler featuring an embroidered double logo patch and a ribbed knit
If you are considering buying through this method, it is essential to choose a trusted seller with great feedback.
Italian high-end luxury fashion house Moncler operates around 300 stores around the world (Credit: Sorbis / Shutterstock)
Inspect the listing and look for suspicious signs, which may include unresponsive sellers, misspelled words, and product photos that were just grabbed from the Internet.
Where to buy Moncler coats and jackets
The safest way to shop for genuine Moncler products is by going directly to authorized sellers. Aside from Moncler's official website, these are the most popular authorized websites where you can get authentic Moncler jackets:
1. Nordstrom
2. Amazon
3. Farfetch
5. SSENSE
Need more tips? Watch the helpful video below.